Last year I embarked on a side project to help people turn their online side hustles into full-time jobs. I was researching online tools that can help you with your regular job, but got quite hooked on the 'passion jobs instead'.
It was a bit after I had finished watching The Queen's Gambit, so I was quite excited about the chess guide I had in mind: how to start providing online chess lessons.
I wanted it to be as good as possible.
So I contacted 784 chess coaches around the world. I had conversations with about 50 of them. Overall, I learned so much about the industry and actually some of the chess coaches did, too.
Here's the final result.
The problem
Netflix and The Queen's Gambit have taken the world by storm. As a result, everything chess-related exploded. Chess.com reported about 300% growth in their monthly sign-ups after the show aired.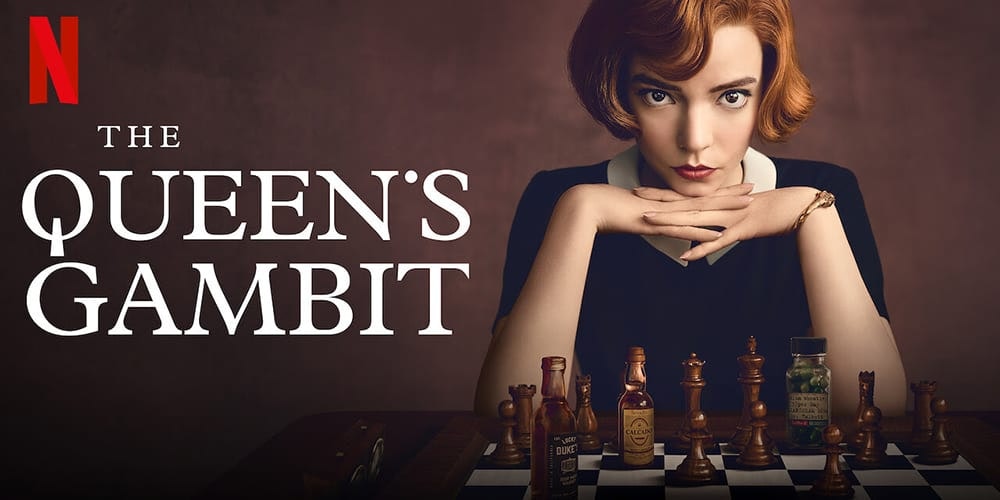 It seems like many people want to play chess. I even got my chess board out of the cupboard and started teaching my wife.
Problem is – chess is not an easy game to learn. But it is worth committing time as it is a great way to learn the importance of responsibility and discipline. Similar to life, each tiny decision has its consequences later on.
Even with the exploding number of free online materials, they still cater to the very beginners in the game. In fact, there are 'only a few chess coaches ready to drill into your game, helping you to become better', explains chess coach Bernard Chan (P.S. you should check out his newsletter).
The solution
What if there was someone who used to be the school nerd?
Someone who spent days and days mastering chess… before it was cool.
They would definitely possess an in-demand skill they could monetize, wouldn't they?
Such a person could definitely devote several hours per week to providing online chess lessons to someone looking to improve their game.
Were you that shy person who preferred chess to hide-and-seek?
Target customer
To be honest, just about anyone is interested in chess.
Demographically, that would mean there is already some information for you to go with – about 22% of Chess.com players are women and 78% are men.
Interestingly, after Queen's Gambit, those numbers became 27% and 73%. Although there is no need to discriminate, it sounds like 3 out of every 4 of your prospective students will be male.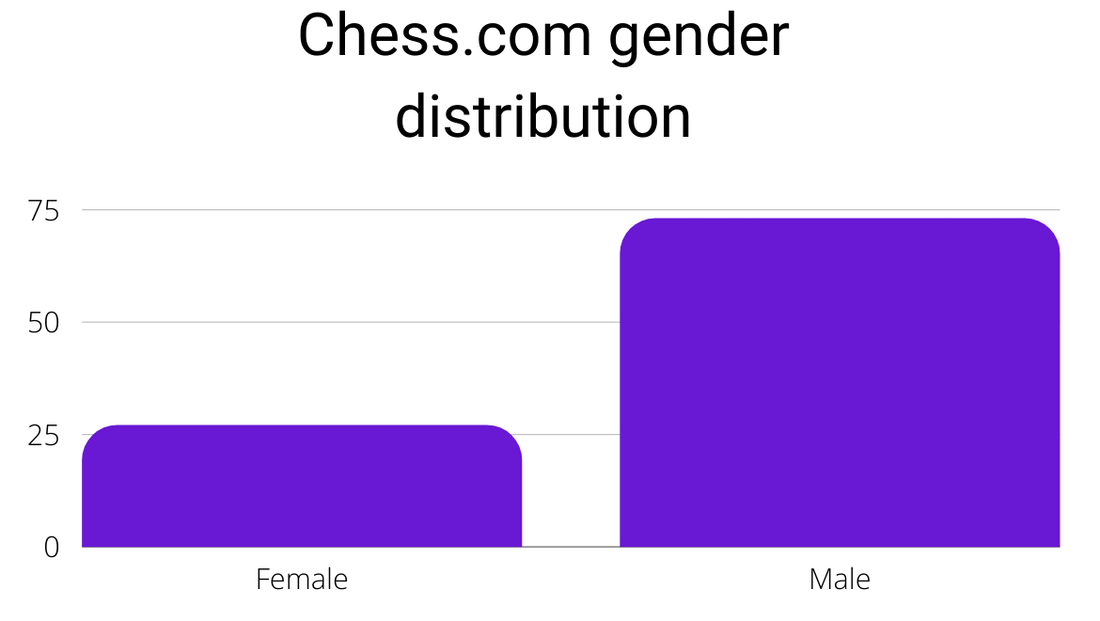 How to start this as a side hustle
Identifying the need for your services is the most important step.
Done?
There are several more:
Prepare the lesson materials
Finding an online platform where you can do that
Finding people who would pay for your services
Prepare the lesson materials
There are different ways in which you can approach this. However, it seems many chess coaches struggled in the beginning. If you ask me, I'd recommend the system which my first chess coach used.
He opened the board put two rooks (of the same color) and the two kings and asked me to check-mate him.
Then he took a queen and the two kings and asked me to do it again.
Several lessons later we started exploring different openings and so on.
You surely know how to get around this.
However, one bright idea is to go to Chess.com and check out the Lessons tab. It will give you many ideas on what some of the best lesson approaches are.
As chess instructor David Siamon suggested, you also can go through Master games with your student (which is greatly supported by Lichess but also by chess.com, with one prominent example here). However, this may be more useful for your more advanced clients.
Finally, be sure to also spend some time on 1-move and 2-move checkmates or Queen sacrifice. All of these are extremely useful as the more the student plays, the more likely it is for them to spots them during a game and win. In this way, they'll not only be better but also directly appreciative of your coaching.
If you don't want to build your own curriculum, it is worth going down the beaten path. Great places to start are:
Comprehensive Chess Course Volumes I & II by Roman Pelts. Here's the book on Amazon.
Learning Chess Step by Step by Rob Brunia, and Cor van Wijgerden. This one is available online over here.
How to Reassess Your Chess: Chess Mastery Through Chess Imbalances by Jeremy Silman is a student favorite. You can read it not so much for new knowledge but for techniques you can then transfer into your teaching process.
Finding an online platform where you can do that
Finding an online platform is easy. In fact, you can check this box already. I guarantee you that 3veta.com is a great place to start.
You can host a video chess session there and charge for the lesson. Moreover, you can also create your own booking page.
I created my own in two minutes or so: iliya.3veta.com. It's not amazing, but showcases who I am and what I can help with.
💡Pro tip
Scheduling and hosting video chess lessons will be an important part of your chess coaching business. Having your own chess coaching platform that features everything you need will help you scale your business with ease. Furthermore, it will save you time and money and will make it much easier to organize your work.
Finding people who would pay for your services
The third piece of the puzzle is marketing.
This becomes a bit easier once you have your own website. You can try sharing it in different places as this is your 'business card'. The best place to start is with your friends and friends of friends. Post on social media and see if anyone is interested.
In fact, why don't you post your whole games on Instagram (or even TikTok?). Coach Chad's Instagram is a great example of how you can seamlessly grow your following by posting your games.
Anyhow, it is fundamental that you understand that no one else is going to lead generation for you. Therefore, you should be looking into finding people and growing your personal chess instructor brand. While social media are kind of clear, it is hard to find quality leads there (e.g. interested parties who would be willing to pay for a prolonged period of time).
Forums and communities
Your next stop is chess-oriented forums. Online chess servers (chess.com and lichess.org) definitely have chess forums. This is where chess happens, so you will want to be there and interact with people.
Where you have forums, you have social media communities. The biggest one on Facebook is the 'Chess Teachers and Learners' group.
In terms of live communities, where do the people interested in chess go? Well, quite a lot participate in chess tournaments. Tournaments are a great place to meet people who are interested in improving their game.
Live streaming and video recording
While forums have always been the go-to place to discuss, the recent moves towards more and more video content point us to video. Since chess is a game, after all, you can deduce that apart from YouTube the go-to place is: Twitch (video + gaming).
There are many creators popularizing chess on Twitch. Some of the most popular chess streamers you can check out are GMHikaru, GMNaroditsky, and chessbrah. There are also many women, who are working on including more women and girls in the game over there.
If being on camera doesn't make you feel anxious, Twitch is definitely a place to try out.
Finally, whatever you create on Twitch could be uploaded right away on YouTube, helping to grow your presence there.
Schools and local communities
Go to the local school and ask if there is a chess club. Try to promote yourself there – every parent would be happier if their child played chess, rather than Fortnite. Moreover, with the development of the COVID-19 pandemic, many older coaches in schools around the US refuse to continue coaching in the schools.
Furthermore, these people may are usually not as tech-savvy to bring this online. While it is understandable for the coaches and disappointing for the schools, it poses a great opportunity for younger chess instructors who are looking to grow their practice.
Finally, even if you've got chess clubs around you, make sure to visit them at least once. These are still one of the places where real-life chess happens. Over there you can find both prospective students, as well as fellow chess coaches who you can exchange ideas with.
Group classes
Speaking of schools, children tend to prefer group classes to 1-to-1 sessions. The drivers of this are the preference of kids to communicate and play with other kids, as well as the financial side which falls on their parents.
Creating group classes is a great way to get a couple of students together and bring the price of your service down. This will save you time while making the experience more immersive for them.
Apart from these obvious benefits, there is something much more important from a didactic point of view. Group lessons allow students to play real games with each other. They play different styles and with varying proficiency of the opponents.
Finally, you can set up small tournaments between them online. They simply need to screen share each game and you can simultaneously watch overall games at the same time.
Speaking of mock tournaments – this is the best time to ask the students to record each of their moves. This will get them used to the chess notation and prepare them for their chess games later on. Once having recorded the moves the game is documented and can be re-examined.
It is great practice to go through games together with the instructor. Then each student can explain their thoughts and motivations for each move, while the teacher can point out mistakes and blunders.
Homework
Your chess lesson may be over but this should not stop the learning for the student. Make sure to give them homework. This could be in the form of reading resources or watching a video. However, why not make it fun for the students?
Chess puzzles. You will surely have the most success with chess puzzles. Chess puzzles are an incredible way to train the eye of the player. Once they have solved enough of these, they will start seeing the same positions in real games. Many chess instructors confess that chess puzzles have been not only quite fun but also extremely useful to stay on top of their own chess game.
Play X chess matches. You are teaching your student(s) to be better at chess. Well, ask them to play it more often. It is a good idea to set a number of chess games they must play before you meet again. Ask your students to record the games (some platforms do this automatically). In this way, you can analyze these games together in your next lesson.
Play a certain opening exclusively. Say you've just discussed the Reti opening during your last chess lesson. For homework, ask your student(s) to play only Reti for a full week.
Don't get discouraged
While many people want to learn chess, most beginners get discouraged quickly.
To reiterate the beginning of the article: chess is not an easy game to learn.
In turn, you (as a chess coach) should not get discouraged either. Having a high dropout rate is just a part of the job.
And keep in mind, they don't always get frustrated with the lack of progress. Sometimes they simply reach their goals and need some different coaching from a different coach.
But as long as you love what you do, teaching chess won't feel like work at all.
Tournaments
If neither you nor your students got discouraged, then it is time to get serious. There are various tournaments for all levels of chess proficiency. As a chess coach, you have probably attended quite a few.
Chess instructor Danny Angermeier shares that the whole environment of in-person chess tournaments is quite thrilling. When you are playing, you are trying to always bring your A game. But that's not all. Tournaments also allow you to observe players who are better than you.
Many games start in a similar manner. To bring this to the extreme, a student's game often starts in the same way as that of a GM. At tournaments, students can be there live, seeing games that resemble their games but develop quite differently. And in this environment, they can grow a great deal.
Extra thoughts
You don't need to be the best chess player to be a great chess coach. What is important is to be able to identify weaknesses and be willing to share and explain them to the students.
Get listed as a coach on Chess.com Coaches section or Lichess Coaches section. Both are a great way to get some more exposure.
While on this topic, general-purpose posting websites like Kijiji and Craigslist are always worth posting on as you can never get too much exposure.
You can play chess on chess platforms and offer help to your opponents. Not sure if that's in sync with Chess.com's terms of service, so you'll need to check that out.
Try offering the first chess lesson for free. This will showcase your skill to your prospective students and make it easier for them to start paying.
There are numerous free tournaments where people take part. One of them wins the tournament, the rest could be highly interested in elevating their chess game. Attend these events and promote yourself there.
If you are looking into teaching children below the age of 13, there are some applicable regulations (e.g. COPPA) when doing it on your own website. Therefore, it may be a good idea to use a website like ChessKid and leave them to handle compliance. Note also that teaching children is not only about chess but also accountability, discipline, and delayed gratification.
In the beginning, a child will lose hundreds of games of chess with little progress and you have to keep them motivated!
Make sure to research or revise the most common openings. You should be sure to know what the 'Queens's Gambit' is as that's one of the more common questions nowadays.
Sometimes both you and your student may be too tired to learn new things. However, to keep this in the coaching spirit, it can be a great idea to play some variation of chess. I often play Xiangqi (Chinese chess) but you can also try Bughouse chess or Vegas Chess. It is quite refreshing after long hours of concentrated chess.
Bobby Fischer, Gary Kasparov, Magnus Carlsen, etc. – these guys are celebrities due to more than one reason. Research their stories and tell them to your students – they will love it!
Do you think this is a good side hustle idea for extra income?
I'm sure I'm missing something, so do let me know in the comments 😊
---
Need help starting with this idea? Feel free to reach out to me on LinkedIn or directly on my email: iliya@3veta.com.