Due to the COVID-19 pandemic, social distancing has forced many businesses to shut their doors and shift their operations online through virtual events, online workshops, and video calls.
Collecting payments for in-person workshops used to be simple, but that's no longer the case. So, if you're wondering how to collect payments from individual workshop participants, read on.
The transition from in-person sessions to online workshops: Trust Technology
Whether you're a personal trainer, online tutor, coach, or independent consultant you interact with people for a living.
Since a significant portion of your revenue comes from private or group consultations and workshops, you need to adapt and find the best solution for the current situation.
So, how to organize an online workshop? How to deal with clients online? How to collect payments from participants?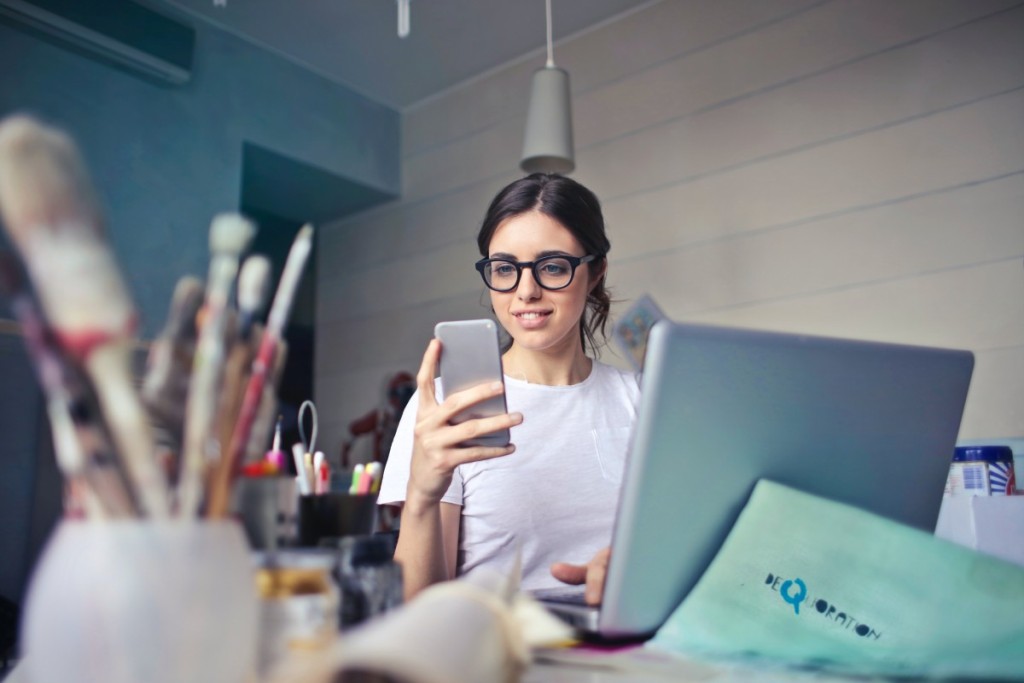 These are just a few challenges you're probably facing right now if you have decided to take this step and start offering your services online.
I have only two words for you: "Trust technology!"
Technology is here to help us, and if used right it opens a host of new opportunities for you and your business, pandemic or not.
How to collect payments from individual workshop participants?
Collecting payments online is already quite easy. However, when a group of people should pay separately for 'tickets' for the same event, it becomes a bit trickier. So, how to solve this?
Remember that I mentioned technology a few paragraphs back.
The easiest way to do it is to use an online workshop platform where you not only manage payments but also can hold the whole workshop and use it to schedule private video calls.
And, guess what? You can do all that, and beyond, just by using 3veta.
Once you've chosen the best online workshop platform, you need to define how you plan to collect payments from individual workshop participants.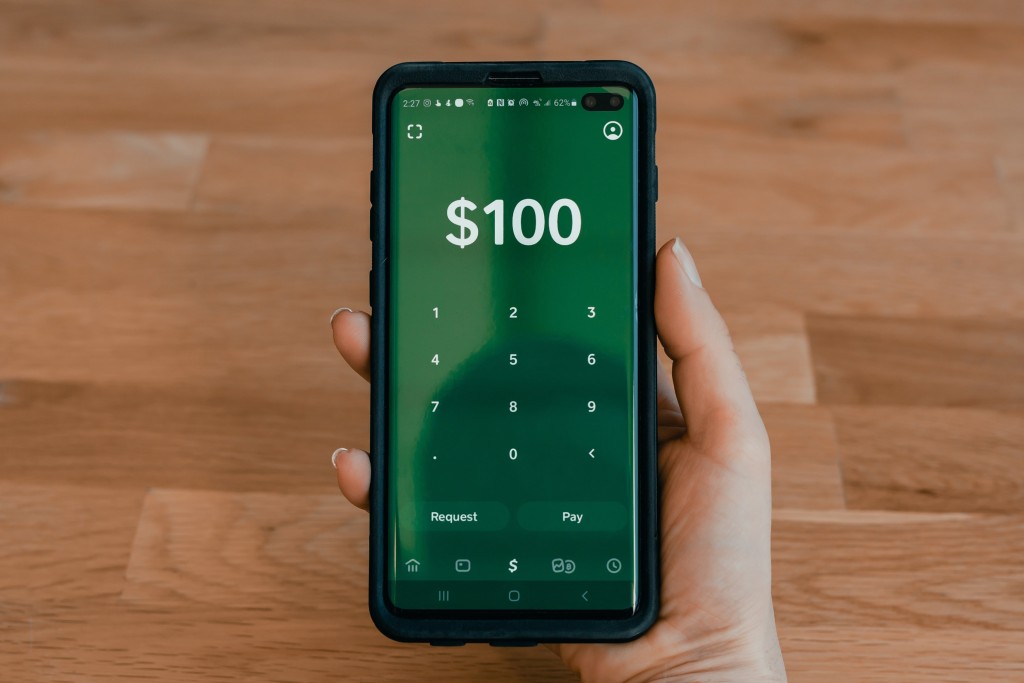 There are two possible scenarios where participants pay for the training sessions: collect payments upfront and collect payments after the workshop.
Collect payments before the workshop
Online workshops often require a registration fee before someone joins.
Depending on the platform you choose you simply need to schedule the exact day and time and the workshop fee. Then you can grab your personalized link and send it to your email list, share it on social media or you can even embed the workshop details on your website.
If you go for 3veta, you can choose whether the workshop is paid for by a person (or organization) or by each participant separately.
If you're reading this, then you're probably up for the latter.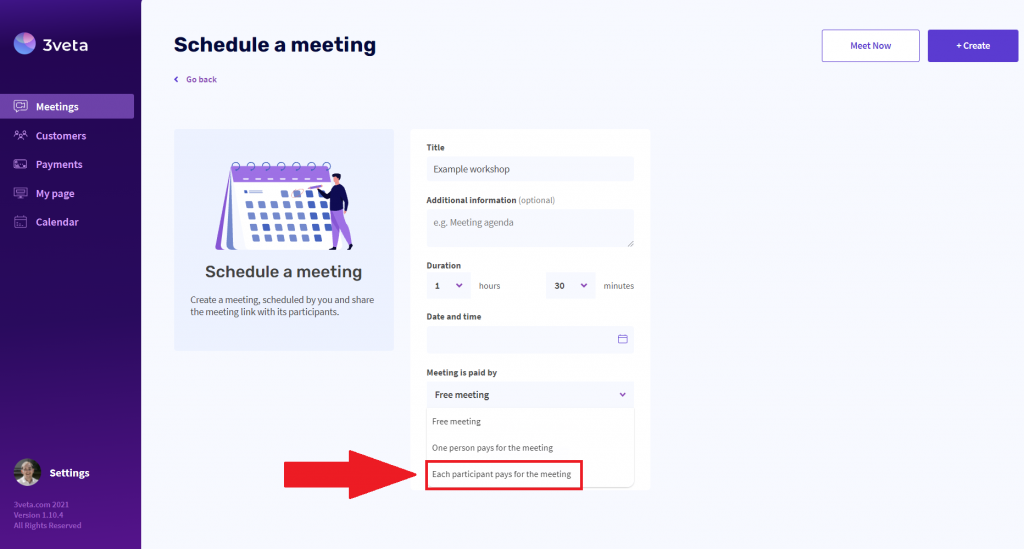 If someone wants to participate they'll be asked to pay the fee and will not be able to join your workshop until they do.
Does it sound too easy? That's because it is! I can assure you, that you don't need to be a tech whizz to do it yourself. You only need 5 minutes to set everything up.
💡Pro tip
Collect payments from workshop participants upfront. This is by far the best and the most secure way to hold a paid workshop.
Collect payments after the workshop
Collecting payments after the workshop is never a good idea. If you, for some reason, decide to go this route keep in mind that you'll need to put some extra effort into getting paid.
This creates a whole separate workflow issue for you.
Some professionals think they should charge after the call because they want to send invoices to participants. However, you can actually get them to pay prior and send the invoices after the workshop!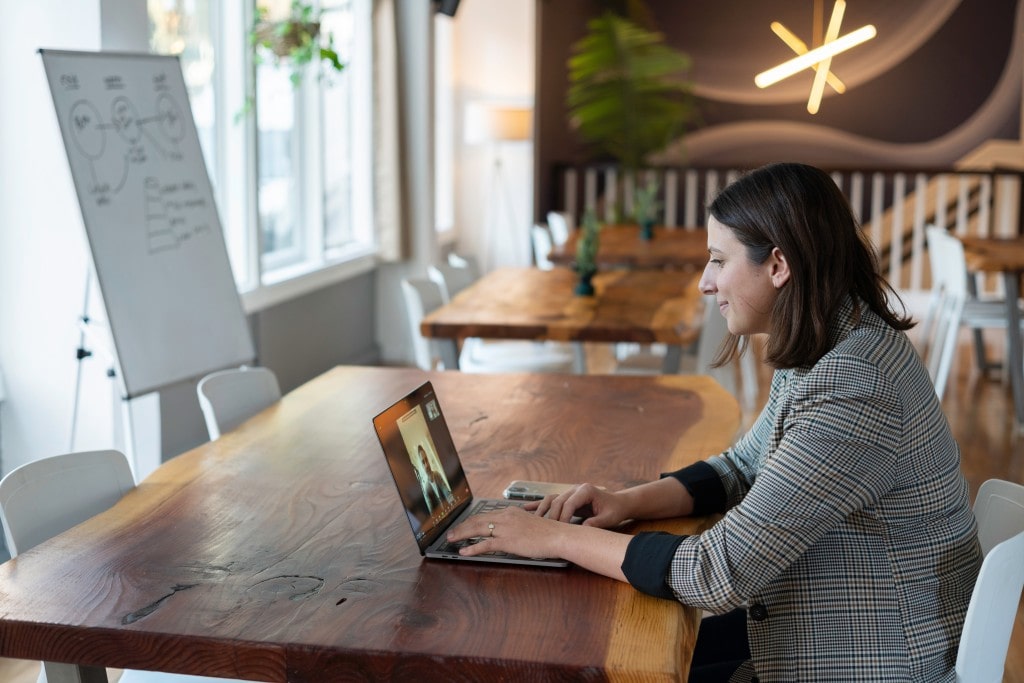 One way to resolve this issue is to send a polite follow-up email after a few days.
Your email might have gone to the spam folder or the workshop participant might have just missed that this is a paid workshop. Even so, the chance of collecting your payments after the workshop is significantly lower.
And, not getting paid is one of the most frustrating aspects of running a consulting business.
The best possible way to prevent yourself from being in this situation is by collecting at least a partial payment from the workshop participants prior to the event.
While not every customer would be willing to pay the full fee upfront, many will be open to paying a portion of it. This ensures that even if there are problems later, you'll have already received at least some money for your services.
Should you charge clients less for video consulting?
We've discussed how to collect payments from workshop participants.
But, an equally hard question is: how much to charge for an online workshop. And, here's where many business owners struggle the most.
Should you charge less for online workshops?
This question comes up quite often when discussing online workshop fees.
It might feel that the workshop isn't that good if done online. Hence it is worth less. But, the truth is: No one should charge less for online workshops, and here's why:
Summary
Hosting workshops is a great way to expand your revenue opportunities in times when you can't really hold in-person events.
After all, whether you're a solopreneur or small business owner, you know that paying customers is what literally keeps your business up and running. And, when you've put in hours of your time in preparing for a workshop and a participant never pays for it, you've completely wasted your time and energy.
To sum it up, if you're wondering how to collect payments from individual workshop participants, make it easy for them to join and pay for your webinar. And, you'll never need to worry about skipped payments or unpaid invoices.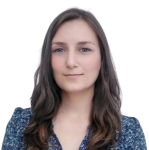 Evelina is a digital marketer who is interested in the intersection of technology, productivity, and work-life balance. Always keen on learning about new and innovative solutions in the world of marketing. She is passionate about traveling and exploring new places, and hammocks are her natural habitat.