Services marketplaces are dynamic ecosystems that help service providers and clients connect.
They add value to the transaction by streamlining trust between parties and providing a neutral third party.
While there have been many services marketplaces launched in recent years, they have not achieved the same level of adoption as product marketplaces like Airbnb, Netflix, or Uber.
That's probably because there is a lot that needs to be considered when you build one from scratch – finding a niche for your marketplace, coming up with a profitable marketplace business plan, building a secure environment, etc.
Providing a reliable and safe platform for professionals and clients is essential, but that can be difficult when you're dealing with two very different sets of stakeholders.
So how do you build trust in a service marketplace?
Let's find out.
What is a services marketplace?
A service marketplace is a website or a platform that connects people looking for certain services with people offering them.
Furthermore, it supports both sides, arranges their interactions, and often takes care of payment processing.
In other words, it's similar to a product marketplace, but the products are services rather than physical goods.
The goal of a service marketplace is to create an easy, secure, and efficient way for buyers and sellers to transact. To ensure that, the service marketplace needs to be equipped with certain features.
Services marketplaces have seen explosive growth in the last few years. Furthermore, it's safe to say that they are turning into the standard method to easily find professional services.
Building trust between parties in a services marketplace can be difficult because there are often two very different sets of stakeholders who need to be accommodated.
Interestingly, this is where blockchain technology can be beneficial as it allows building trust between parties to be greatly simplified.
The buyer might have specific requirements that need to be fulfilled, while the seller might want to make sure they're getting paid.
The challenge becomes even greater when you consider that buyers and sellers don't always have a shared understanding of trust.
So, how do you determine trust in a professional service marketplace?
Defining trust in a services marketplace
There are two main aspects of trust in services marketplaces: trust in the service provider and trust in the services marketplace.
Trust in the service provider
When using a service marketplace, a client needs to trust that the service provider can deliver on the agreed terms of the contract.
As a P2P marketplace owner, you need to encourage service providers to include educational or professional background information, certificates, testimonials, etc., in order to build up legitimacy and, eventually, customer trust.
For example, in an interior designer marketplace, clients might want to know if the designer is accredited by an organization like the National Association of the Remodeling Industry (NARI).
Building trust is particularly important for high-stakes services such as booking a call with a sales consultant or hiring a lawyer for a legal issue.
The more information the service provider provides, the more likely the client is to trust them.
Trust in the service marketplace
While the service provider needs to be verified, the service marketplace also needs to be trustworthy.
This can be achieved in a number of ways:
A service marketplace should have a reputation system in place so clients can leave reviews for service providers and vice versa.
The service marketplace should provide secure payment options so clients feel safe entering their credit card information into the system.
Clear policies and procedures
The service marketplace should have clear policies and procedures for how disputes and refund requests are handled.
Transparent company information
The service marketplace should be transparent about who is running the company, where its offices are located, and how the business is structured.
How to build trust between parties in a services marketplace?
By far the best way to build trust between service providers and clients is to provide them with an easy and intuitive communication system.
Integrate video conferencing options
Providing service providers and their clients with an option to meet and communicate in real time is a real game changer.
Video calls allow them to see eachother and that inevitably improves trust levels.
Also, it's a great way to serve both parties as they can meet, do their business, and process payment without leaving your platform.
Provide chat communication
Integrating a live chat system is another way to establish trust between your marketplace users and service providers.
If someone is interested in a certain service, they can quickly get in touch with the service provider and get the information they need.
Service providers on the other hand can choose when and what to answer.
However, while it does seem a comfortable way to help build trust, it's a less effective way compared to video call communication.
Set the rules
One of the most important things to do to ensure trust between both clients and service providers is to define clear rules.
That includes coming up with cancellation and refund policies, instructions on what to do if a service is not delivered, and a detailed FAQ page.
Wrapping it up
Services marketplaces are becoming increasingly popular and are a great way to connect buyers and sellers of services.
Establishing trust between the parties is quite important if you want to build and scale a profitable business.
By taking the steps above, you can ensure that both parties feel secure in their transactions.
This will lead to more business being conducted on the platform and a stronger, more successful marketplace overall.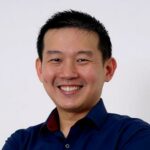 Andre Oentoro is the founder of Breadnbeyond, an award-winning explainer video company. He helps businesses increase conversion rates, close more sales, and get positive ROI from explainer videos (in that order).