There is a more recent product update!
Schedule, meet and get paid – better than ever!
Here's what is new:
Scheduling
Payment options
Meet now
Scheduling
Meetings can be scheduled and bound with time, so that your customers, colleagues, or friends know exactly how long you plan on the meeting to be. Just 15 minutes or half day – it is entirely up to you and your calendar!
Payment options
Organizing a workshop, or a team building where only the company is paying, while everyone else just needs to attend?
Don't worry, we've got you covered!
When creating a meeting you can now decide how is the meeting paid for:
By each participant (every attendee pays upon entry)
By one participant (one person pays for the meeting and everyone else attends for free)
It's a free meeting!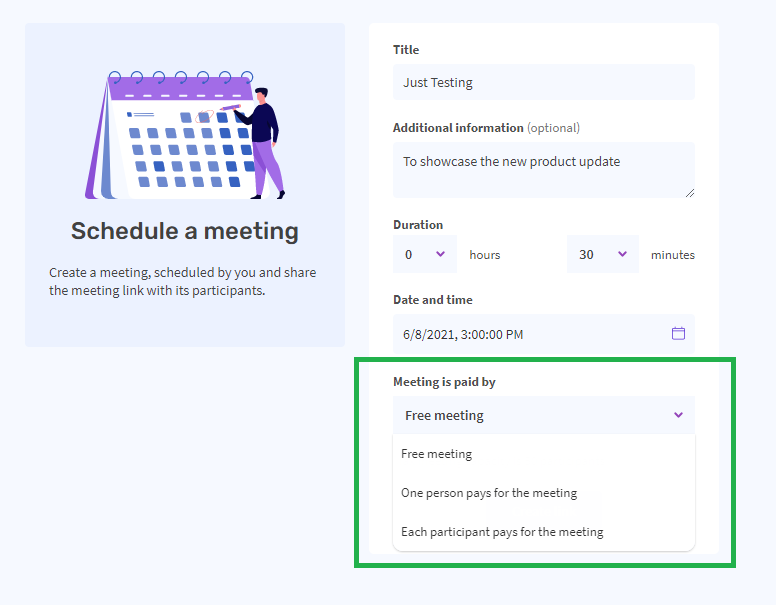 Meet now
With this handy function you can jump in on a video call with anyone at the click of 1 button!
No need to schedule, decide when, how or how much. Put the hassle away and start a video call instantly!

Your link is completely secure, as you will have to admit each person who wishes to join. This guarantees your privacy when you are speaking will not be violated.
Aren't you excited to try all these features and all the opportunities they offer?
We would love to hear!
Let us know at team@3veta.com!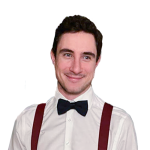 Iskren is the CTO of 3veta.com. He is an Oxford graduate, instructor on Udemy with more than 400,000 students, former head of R&D for multiple start-ups, and software developer for an international trading company. If this isn't enough, he is also a published researcher in the peer-reviewed Quantum Science and Technology journal.