One of the hot topics lately is remote work. Though being a remote employee has always been attractive, it became even more popular when the Covid19 Pandemic came.
As a result, the demands on remote workers have become even higher.
In fact, many individuals from the corporate world now enjoy being part of virtual teams.
The consistent development of remote work tools helps a lot in providing accurate work results for the team.
But before you even get started to work and utilize the prepared tools, there is one more thing that needs to be considered in forming a remote or hybrid team – a clear remote employee onboarding checklist.
This article will teach you a lot about onboarding remote employees and how to hire one.
What's a remote worker?
The term remote worker refers to a person who works from a location other than your company's main office.
This can be a challenge when it comes to onboarding, as your main task as a remote team manager is to ensure that the new employee has all the necessary information and tools to be productive from day one.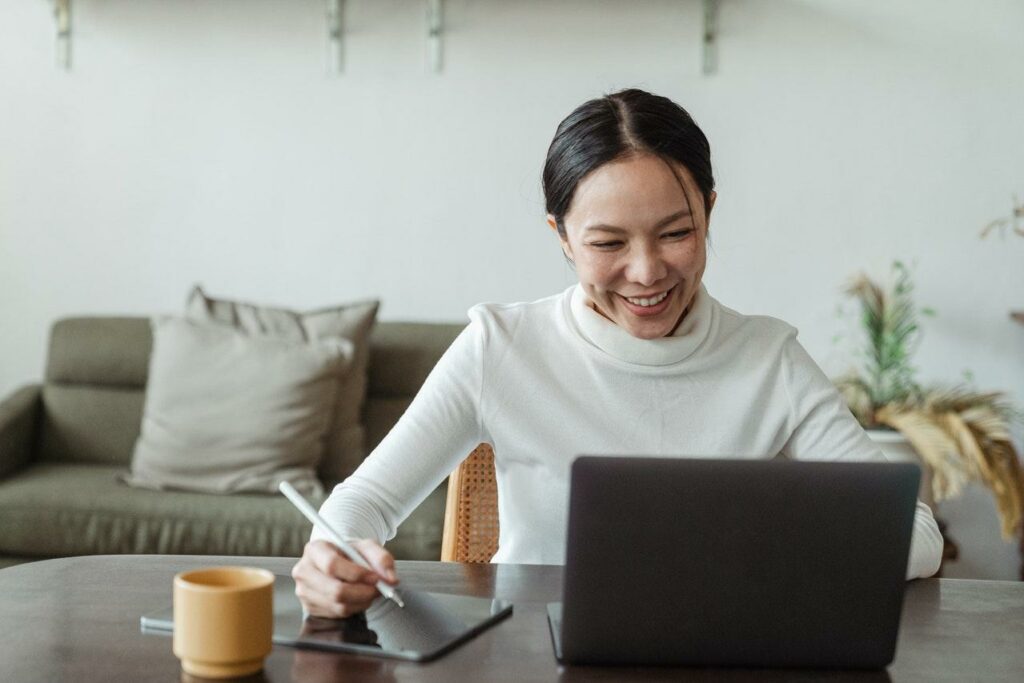 The remote employee onboarding checklist
Get the basics right
First things first. Make sure you have all the necessary information about your new hire before they start, such as their contact details, job description, and start date.
You should also set up a system whereby they can access company resources, such as your intranet and email.
Communicate frequently
Good communication is key to successful remote working, so make sure you touch base with your new hire regularly.
This is also your way to help new hires build connections with you as their virtual team leader and the rest of the team.

Set up weekly check-ins via video call or chat, and encourage them to reach out if they have any questions or concerns.
Talking about video meetings, sometimes it's hard to find a time slot that works for every participant. So, having a shared team calendar and a scheduling tool is a big plus.
On the other hand, online meeting rooms come in very handy when managing a remote team and make your meetings much more organized.
For example, you can create a meeting room dedicated to onboarding or daily check-ins with new remote employees.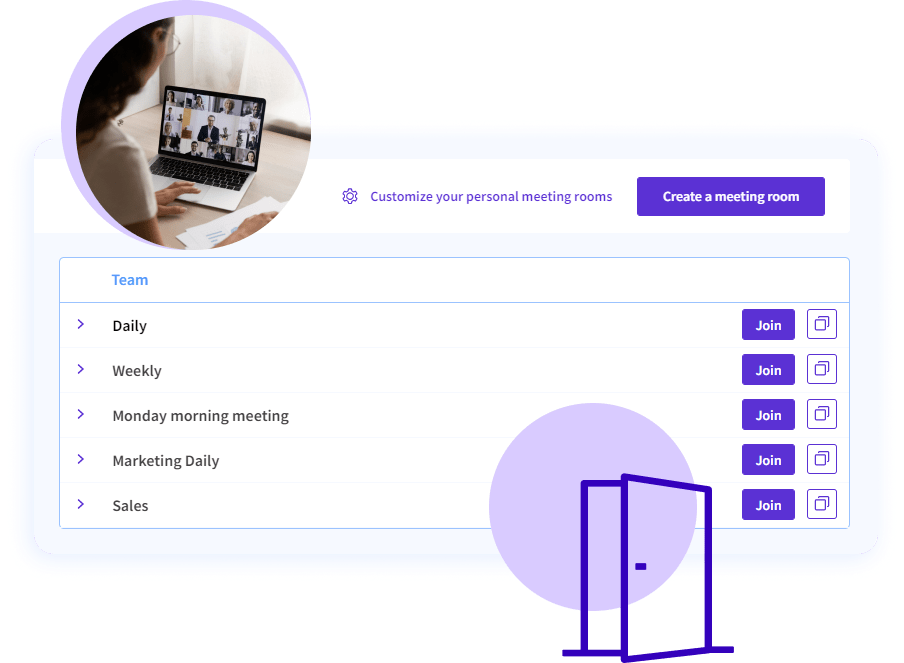 Lastly, test if your webcam is working properly to avoid hassles and delays on your end.
Make sure to conduct a webcam test online to check if your web camera is properly set up and working fine.
Use technology to your advantage
There are many great tools out there to help with remote working, from project management software to online team collaboration tools.
Taking advantage of these will ensure everyone is on the same page and working toward a common goal.
Establish a sense of community
It can be easy for remote workers to feel isolated, so it's important to make them feel like part of the team.
Encourage social interaction by setting up regular team-building activities, such as virtual happy hours or coffee chats.
Be patient
It takes time for anyone to settle into a new job, so don't expect miracles from your new hire straight away.
Give them some grace and allow them to find their feet in their new role.
Pair them with a buddy
One of the most important aspects of onboarding a remote employee is pairing them with a buddy.
This buddy can help the new hire get acclimated to the company and their new work duties. They can also answer any questions that the new hire may have.
Cater the knowledge they need
Employers should cater the onboarding process to the specific needs of their remote employees.
This may include providing materials that are specific to the employee's role, as well as orientations that focus on the use of technology and communication tools.
Common remote employee onboarding challenges and how to overcome them
Setting up a new remote hire is not as easy as it may seem even if you have a detailed remote employee onboarding checklist.
The process doesn't end in deployment on the first day.
It's just the beginning of the next chapter.
As this chapter goes, there are also challenges that an employer may encounter.
Establish trust and communication
When employees are not in the same physical space, it can be difficult to build trust and communicate effectively.
It is important to find ways to overcome this challenge.
In order to establish proper communication with the remote employee, you need to think of acts that can create engagement.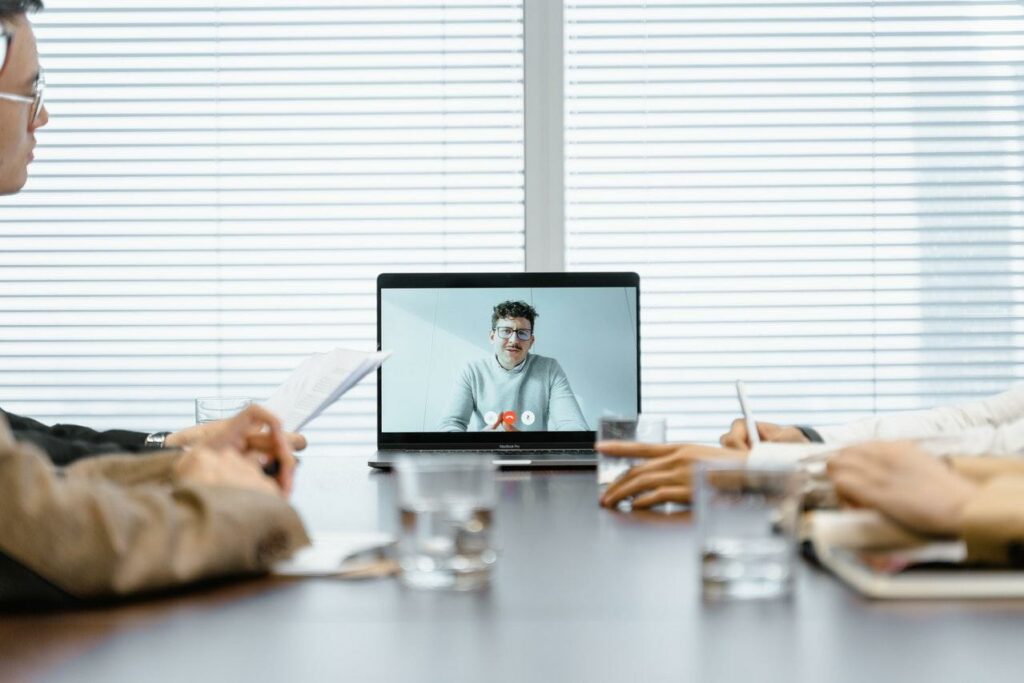 A continuous engagement with the employees can help build trust as well.
Activities such as constant video conferencing, holding regular check-ins, or having a virtual lunch and chitchat may help increase communication with each other.
Ensure the productivity of the employees
It can be difficult to ensure that employees are productive when they are not in the same space as you.
There are a few things you can do to help with this.
First, make sure that they have the necessary tools and resources to do their job from home.
This includes anything from a computer and internet access to the correct software and files needed for the role.
Next, establish clear expectations and communication channels from the start.
This way, everyone is on the same page regarding deadlines, tasks, and goals.
Lastly, provide regular check-ins and feedback in order to ensure that the remote employee is staying on track.
Make the employees feel that they are connected to the company
It is important to help remote employees feel connected to the company and its culture.
There are a few ways to make remote employees feel more connected to the company.
One way is to have a company culture that is fostered online as well as in-person. This can be done by having regular team meetings.
It is also important to have an open communication policy so that remote employees feel like they can ask questions and give feedback without feeling like they are disrupting the workflow.
And in addition to that, it is helpful to offer incentives for remote employees to stay connected to the company, such as providing them with a stipend to cover the cost of their internet connection or offering a discount on company products.
💡 Pro tip
Use 3veta – a meeting management software that allows you to easily schedule video meetings to keep your remote team connected and always on the same page.
To sum it up
Hiring a remote employee is a very responsible activity but very rewarding too.
If you are facing any challenges with new hires, you must start taking action on the tips that are given on the remote employee onboarding checklist above.
With the right process in place, you will be able to set your remote employees up for success.