In the wake of everything that 2020 was, many businesses are switching to hybrid models with employees that are remote part- or full-time.
However, this presents some new and interesting challenges, namely how to train the employees when they do not come into the office.
In this blog post, we'll cover the best practices to help you train your remote team members and provide all the knowledge they'll need to grow in your business.
What is remote training?
Remote training is a way to train your employees who work from home or remotely rather than in an office.
Since employees don't need to be physically present in the training room, this is hugely beneficial for those who live abroad for example.
The training is commonly conducted using video calls, online courses, webinars, and workshops and it happens synchronously or asynchronously.
With the number of remote employees constantly rising, it's more vital than ever to have a solid training structure in place.
Have a look at these expert tips on how to train your remote team.
1. Choose between synchronous and asynchronous training
Remote work comes with plenty of flexibility and independence for employees. However, if you manage remote workers and want to organize a training session this might cause you some headaches.
In the best scenario, all your team members will be able to attend your remote training but remote employees often work from another city or even country.
Time differences, personal matters, or other situations may prevent employees from attending the training.
As a virtual team leader, you need to make sure you take into account your team's availability before you decide on which training method works best for your remote employees.
Synchronous training
Online meetings, as well as other synchronous learning options, such as instructor-led classes or online tutoring, is a time-dependent option that ensures face-to-face time with a trainer.
Synchronous learning is good because trainees can ask immediate questions that streamline learning and interact with each other, which builds community.
Additionally, the trainer can adapt the lecture as necessary, reviewing topics that require more understanding and moving through topics that are already well-understood faster.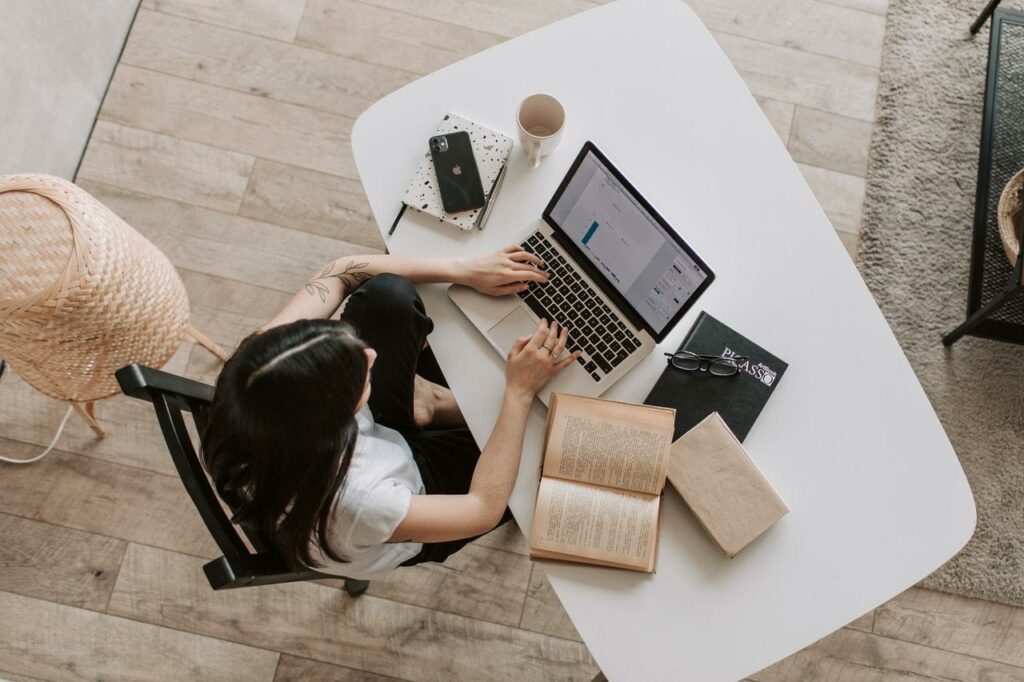 However, synchronous learning does require specific time commitments, and often this information will not be repeated elsewhere unless there are notes or a PowerPoint presentation uploaded somewhere afterward.
If employees have to miss the training for whatever reason, they will have to catch up later.
In this case, the asynchronous training model comes in very useful.
Asynchronous training
An asynchronous remote training model is not limited to specific times.
You can utilize asynchronous models with self-paced training modules, learning content, activities, and assessments.
This model can be largely instructor free with some pre-recorded videos and someone to look at the assessments afterward.
Asynchronous training gives your remote-first team more time to move through subjects and the varied presentations address all types of learners.
However, there is virtually no interaction between new hires and the rest of the team unless you implement a required discussion board.
Plus, trainers are not immediately accessible to answer any questions encountered along the way.
2. Keep remote training programs engaging and accessible
Remote training programs won't help your new employees if they cannot easily navigate the training itself.
If team members have questions about the training, there should be a designated trainer that they can reach out to for answers.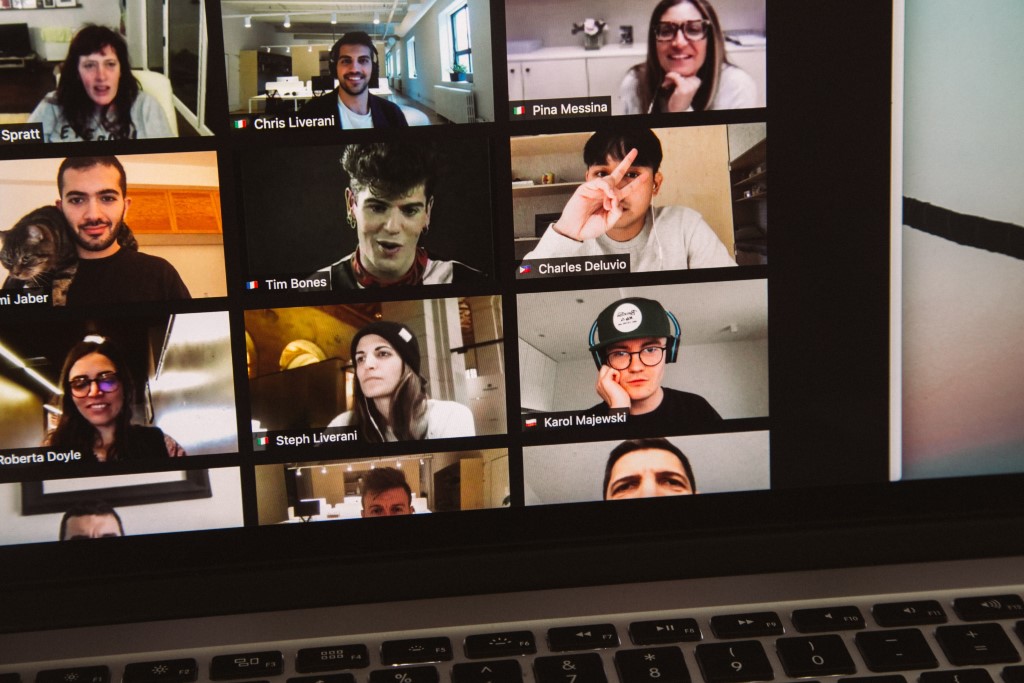 Don't be afraid of overcommunicating.
While a typical office may have a rule against too many emails or meetings, you can feel free to completely ignore that rule for your remote workers, especially during the training period.
Hosting regular virtual meetings and sending emails with clear and well-laid instructions early on will save you trouble later.
Additionally, including appropriate links in emails to further information and sending follow-up reminders are good practices.
You can also have itemized cheat sheets and checklists readily available for your new employees.
The best systems for training programs split information into smaller pieces so that new hires are not overwhelmed early on.
Additionally, the goal is not necessarily more screentime but to meet specific goals.
3. Provide necessary tools
It is absolutely possible to use Microsoft programs like Skype, Excel, and PowerPoint, but it will ultimately lead to more headaches for you, and a disengaged training model overall.
In this day and age, there are loads of remote work tools and platforms for you to choose from.
Many of them have options beyond training as well, so you can integrate them into your company overall rather than being forced to use them only for training.
For example, you can use a shared team calendar to find a time slot that fits every team member's agenda and easily schedule a training session.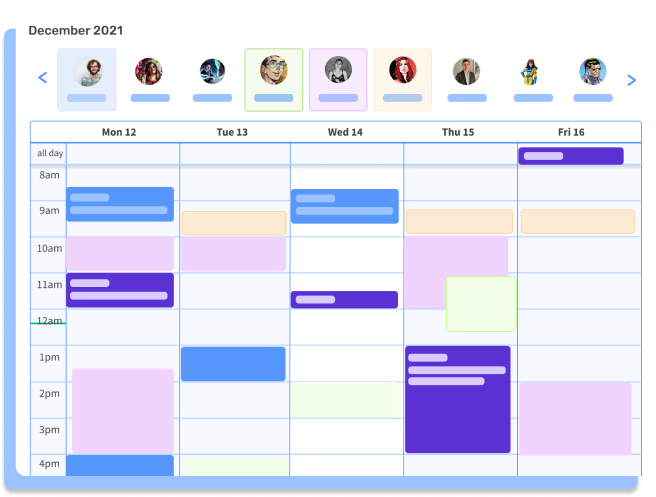 3veta helps remote and hybrid teams find the most convenient time and date for daily meetings, training sessions, or team buildings.
Furthermore, you can not only schedule meetings but also host Full HD video calls, create meeting rooms, share your availability with anyone, and more – all that neatly packed in one powerful tool.
4. Check in with employees regularly
Plan on being around for some time before and after scheduled meetings to answer questions your team members and new hires may have outside of the learning session.
You can also schedule check-ins that fit with both your schedule and theirs.
While you do not need to be tied to your email, it is best to set aside some time outside of regular hours to check in and answer any questions that have come in.
Even after the remote training process is complete, staying connected with your remote team is necessary to keep things running smoothly.
Communication does not even have to be entirely work-oriented.
You can have off-topic Slack channels and video calls to check in about more than just projects. But be sure to recognize different employees' preferences.
Conclusion
Remote work is a trend that isn't going anywhere anytime soon.
It surely comes with some challenges for virtual teams, having to adapt to remote training being one of them. However, with the right set of technology and a proper, focused strategy they can be easily handled.
Pick the remote training model and platform that work best for your company and use it to prepare your team to work in the grand scheme of your company.

Georgi Todorov is the founder of ThriveMyWay, a place for online entrepreneurs, bloggers, SEO specialists, and freelancers to find success in their own way.