Are you up-to-date with the world of online services via video chat? Already done online schooling with the kids? Done a few home workouts with an online fitness instructor? Or maybe you have provided an online service yourself?
In one way or another, we have all been involved in the ever-growing realm of services provided via video calls.
So it's easy to think – yes, I know quite a bit about these, they are very useful, etc. I used to think I was very knowledgeable about them before I started researching in depth.
And I was astonished to discover the extent they have reached!
It is not just about online workouts or consultations anymore. There are some services that, unexpectedly, have proved to work perfectly fine with the help of a simple video chat. Find out about 5 such services in the list below:
Virtual Escape Rooms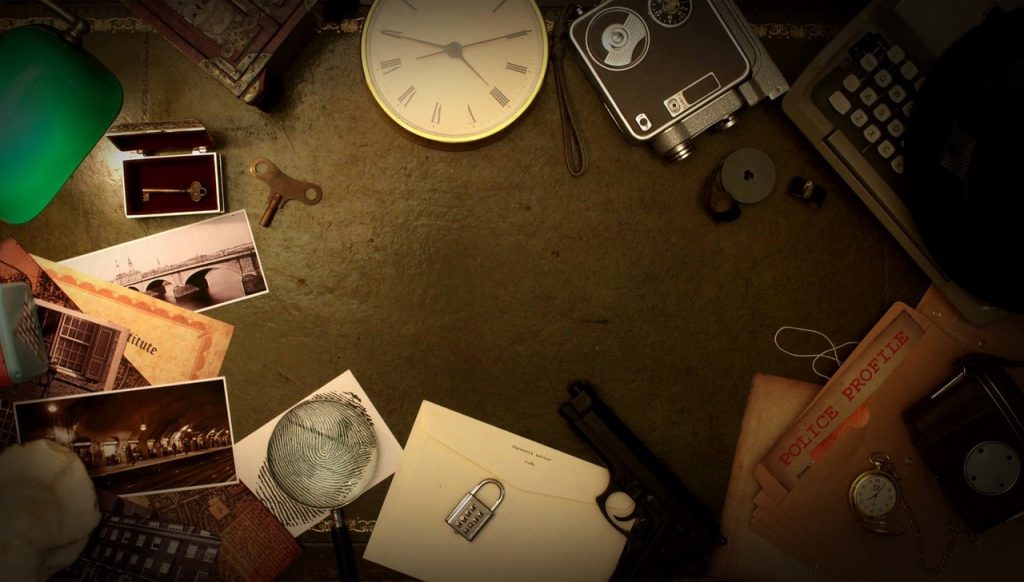 No, I am not talking about the next PS Game or some kind of Virtual Reality entertainment, where you need to wear oversized goggles. I am talking about a full-on, escape room experience, with your friends – but it can happen from your own sofa!
It actually works really easily with the help of a Game Master. All you need to do is join a link for a video call and you are part of the adventure. You and your friends will guide the Game Master, who is already in the escape room with a live-action camera. From then on, you have to solve the usual type of puzzles and riddles as in the classic escape rooms in order to get out.
So you have the same mind-stimulating, time-restrained, team-work experience, only now you don't need to get out of your pajamas to do it. The activity is great for teams where the members would struggle to get to a physical escape room.
Online escape rooms are already gaining momentum in many countries which is really great because you can actually try any one of them. This effectively expands the market and might increase competition, but it will also provide excellent opportunities for smaller escape room owners to reach more customers.
Online nanny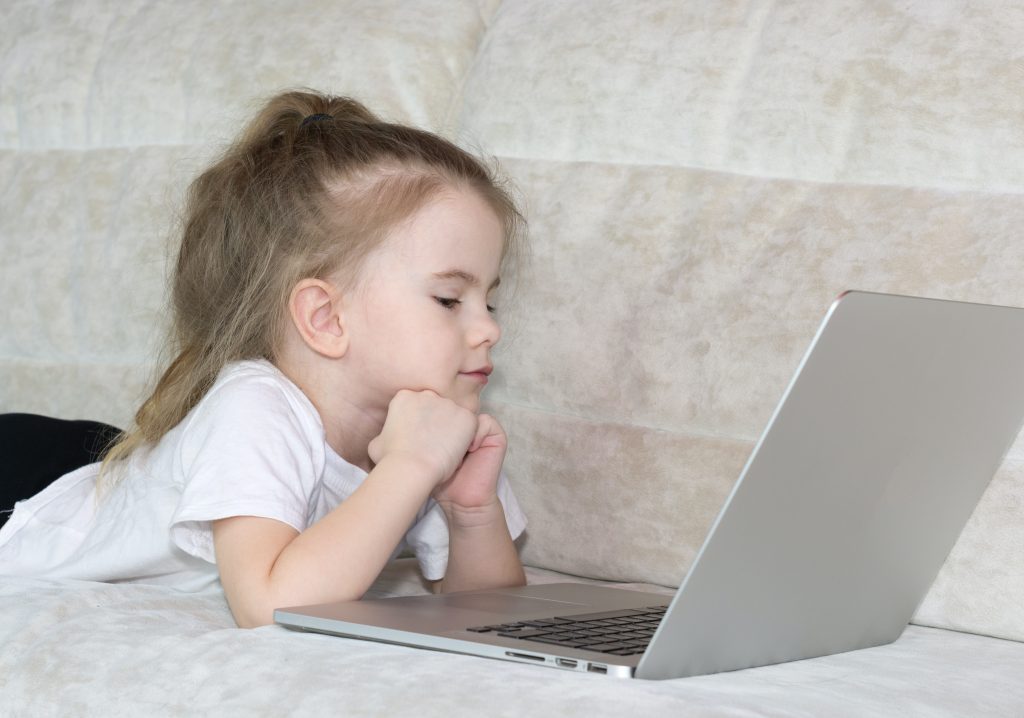 Online babysitting?! How does that even work?! Ok, we are not talking about a fully functional nanny who you can hire to look after the kids during date night. But there are many things an online nanny can help you with. We tend to think that sitters are only needed when we have to leave the kids alone at home. But the COVID-19 pandemic proved us wrong, because it returned daily childcare back into the hands of parents. Working parents. Full-time working parents. And that proved difficult for many.
Even if you somehow are able to go through the school day with your kids, there is still homework to do and children need entertainment too. That's exactly where online babysitters have helped numerous parents. They can supervise homework, do a short workout with the kid, or even read an evening story while the parents are having dinner. If you need to have some quiet time for a couple of hours and don't want to leave your kid watching cartoons, an online nanny will be your saviour. Of course, the only condition is that you still must be physically at home in case you are needed.
The service is proving really helpful, with a few childcare-finding platforms already offering screen-based nannies. Often they are available at lower prices than face-to-face ones.
So next time when someone complains to you that they are shattered from a full day of work and homeschooling, why not suggest to them this convenient way to relieve some of the daily stress?
Online interpreting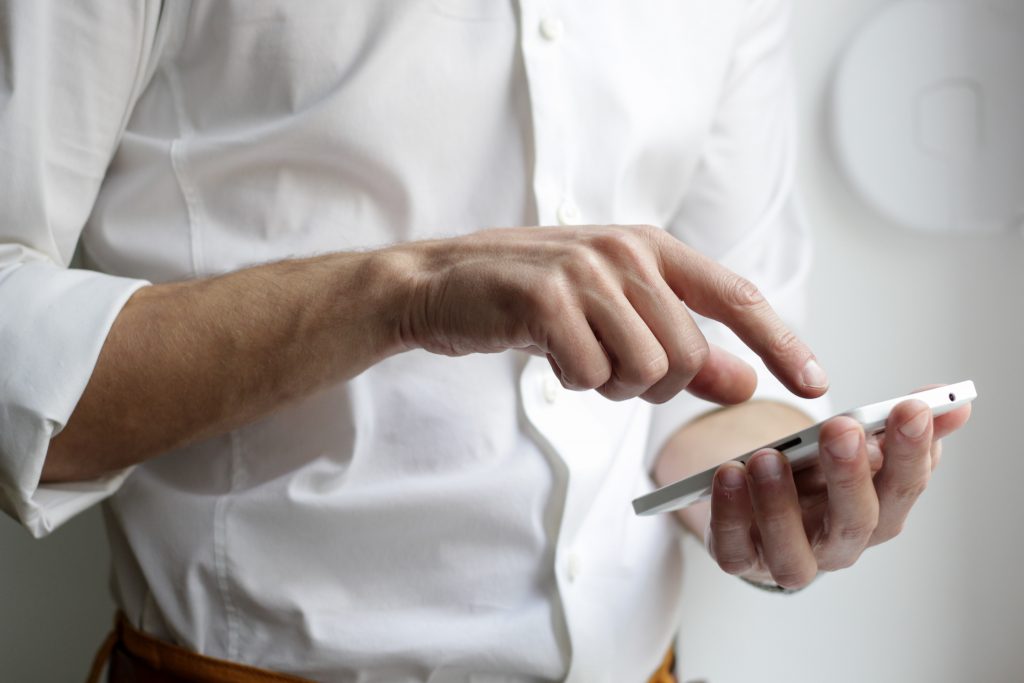 Interpreting services in a global world like ours are key for the functioning of business. However, not only are they costly on their own, but they can easily skyrocket when needed in a particular location.
Guess what – there is an easy solution for this. As soon as you land abroad, you can just video call your interpreter and they are at your service. They will be with you for the duration of your meetings, you can call them while shopping or during dinner. It is effectively the same service that would have otherwise cost you twice more.
They can even be used when you are doing a video conference – a multilingual one, too! Only now you don't have to wear any of the cumbersome headphones and sound-playing devices.
Video-mediated interpreting is actually not something new. However since in the COVID-19 pandemic it has really been taken to the next level. It is now literally one click away – in your personal smartphone. Even the European Commission used such a solution in their 2020 Coronavirus Global Response conference.
Online photo shooting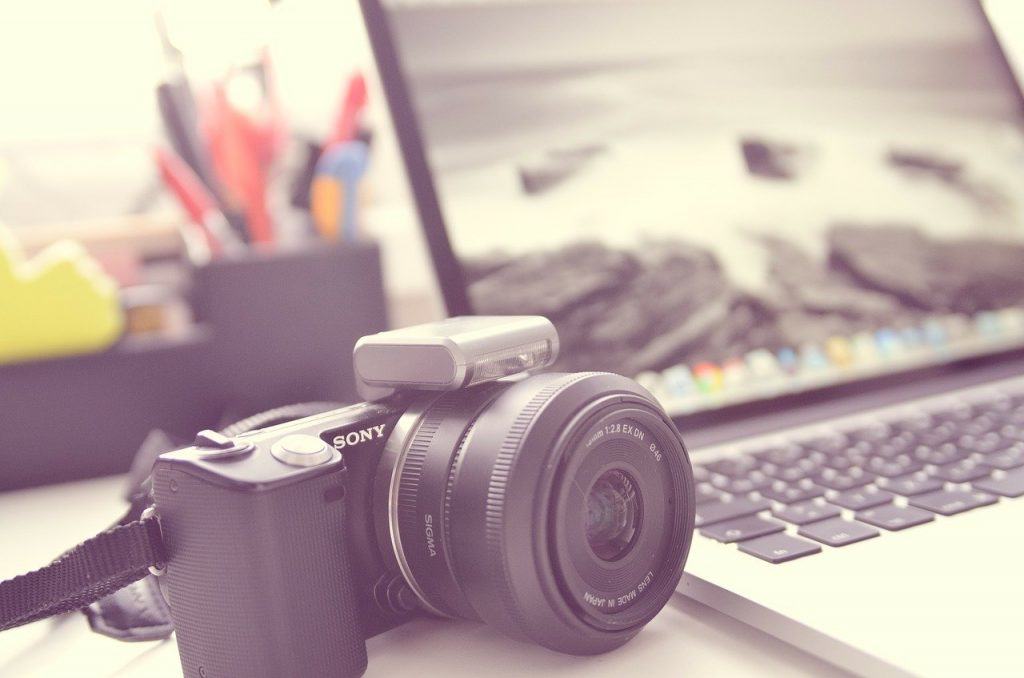 Yes, a fully online photo shoot is possible! And it's already happening. Many people are unable to fly to the locations where their models/photographers are so they simply choose to do the work via a video call. This activity turns out to be fun, adds an extra artistic factor to the final result and, you guessed it – doesn't subject anybody to health risks.
How do you do it, though?
Well, the model is responsible to prepare the setting and ensure decent lighting, while the photographer just prepares the equipment. Then they video call each other and the magic happens. There are two options – one is that the photographer takes screenshots on his laptop. The other is to take a picture of the screen with a professional camera.
Both photographers and models seem to be enjoying this new way of making art and they are even rushing to share tips and tricks on how you can improve the image quality. It is an entire new branch of photography.
Obviously, a fully virtual photo shooting can't work for every case, but it's a fantastic way to execute multi-national projects on a low budget.
Online art classes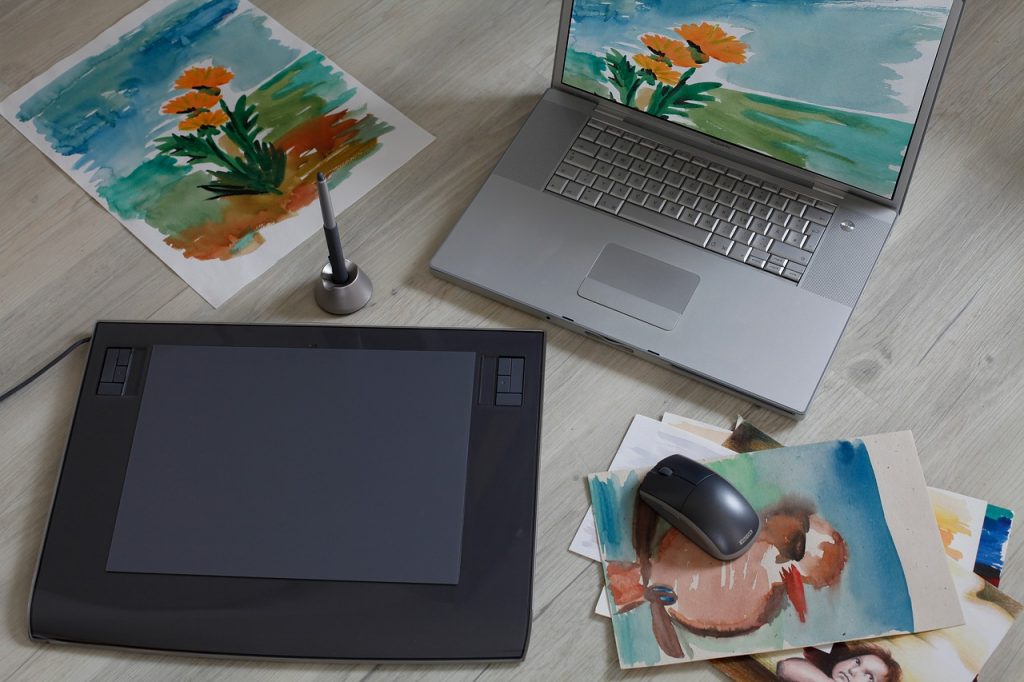 Almost everything can be taught online these days, but I was surprised to find out that art also makes the list. Maybe because you inevitably think that things never look quite the same through the camera and you wouldn't reproduce them right.
But the fact is that art classes are a thing and they are available for all sorts of art – be it sculpture, Japanese anime style or even nude drawing. You just need to provide your own painting supplies, although for some courses the requirements for them are minimal.
People are trying online art classes for different reasons. Some just want to learn something new, while for others such classes are a preferred way of socialising… or even therapy! Even celebrities like Jim Parsons are signing up for them!
Streaming live art classes appears to benefit from the online format thanks to the popular graphics tablets. They allow the teacher to see exactly what the student is drawing and correct it in real time if needed. Therefore it is a form of teaching art that will surely stick around for a while.
The online services hegemony
If you think about it, almost every area of our life can be adapted to an online functioning mode. The most exciting thing about it is that we can all benefit in some way. Whether as providers, or users of online services via video, we have unlimited opportunities.
If my 5 examples got you thinking, why don't you read about how each of the current generations interacts with оnline services from home? Or maybe you already have a clear idea of an online business you can start yourself?