An online marketplace is a website where various providers offer their products or services. Examples are Amazon, eBay, and Alibaba; but, also the Apple App Store, UpWork, and Spotify.
For a customer, a marketplace is a place where they can deliberately search or carelessly browse for products and services. Marketplaces offer the perfect solution for the customer.
Consequently, freelancers and companies feel obliged to list themselves on a marketplace to be able to sell online.
However, the more convenient something is for a customer, the more attentive you should be if you are a provider (seller).
In this article, we'll explore some of the most important marketplace issues that confront providers with being listed on a marketplace:
1. A provider becomes a commodity on any marketplace
A successful marketplace, such as Amazon, implies a large (almost unlimited) number of products and online services. This inevitably turns providers into a commodity, i.e. something that's easily replaceable.
While the customer is thinking whether to buy from you, they instantly see your competitor on the screen. To them, the difference between you and "the other guy" is non-existent.
So, by offering your goods and services on a marketplace, you lose your individual sparkle and turn you simply into a number on the list along with many, countless others.
You become a part of the statistics because you're constantly compared to others. The methods the consumer utilizes to determine whether your brand is successful or not are quantitative, rather than qualitative.
For instance, Spotify is a marketplace for music where musicians are the providers. Spotify's job is to keep the customer listening. Not listening to you in particular, but listening to anything as long as it's on Spotify.
And, indeed, Spotify has changed the way we listen to music, but in a way in which we care less about the performer. It has allowed seamless discovery and payment for music, but at the price of turning musicians into numbers –number of streams, number of followers. Or worse, into something similar to someone who has many streams or followers.
The same goes for any other marketplace platform. A marketplace inevitably ranks providers by a quantitative measure: number of viewers (listeners), star rating, number of subscribers, and number of sales.
If you have been selling your service on the marketplace for a long time – good for you! If you are new – better luck next time.
2. It might be bad for your branding
We can't deny that platforms, as a whole, link us to an enormous range of people and manage to eliminate the gap separating us from each other.
And, that's great!
But, when we use huge platforms like Amazon, eBay, or AliExpress we often pay all the credit to the marketplace, not to the individual brand itself. We'd say "I got this item from Amazon", not "I got this item from Draxxon Glass Ltd. through Amazon".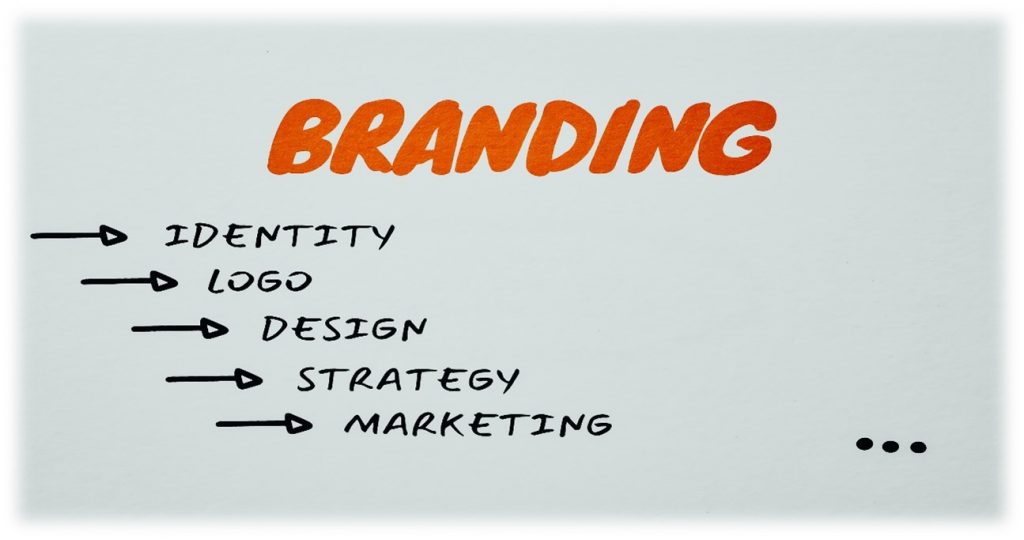 For example, if I find the product or service that I searched for on a platform, I often pay no attention to the provider, or to the information about the brand.
The name of a particular brand won't come first to mind if someone asks me about it; it is the platform that matters now.
Providers expect to get found in a marketplace, but oftentimes what happens is that they're actually lost in a marketplace.
3. Positive reviews? Only in your dreams!
People love to express their opinion online. Everyone is eager to give a piece of advice, help others make a decision, and simply be heard. Even so, there's a tendency for people to give feedback about the quality of a product mostly (or only) when it's negative. It seems that people (when online) tend to share their negative experiences more readily their positive experiences.
Furthermore, when it comes to international niche marketplace platforms, where you can purchase from all around the world, the review system might not be completely objective.
Every person has their own understanding of ratings. Some customers give 5/5 reviews even though they're not entirely satisfied, while for others 5/5 is considered unattainable. This mentality is affected by culture, grading in educational systems where one has studied, and more.
Another factor is bad timing. Some P2P marketplaces encourage consumers to leave a review before they even received what they've purchased.
Amazon, for example, asks users to share their opinion only after the delivery of a product is successful. Others, however, boost the number of reviews by asking for them preemptively. How can somebody leave a 5-star review about a product if they haven't had the opportunity to see or use it first?
4. You will need to compete on prices
Here comes the tricky part: providers on marketplace platforms should compare prices with their competitors and eventually reprice their own products.
The marketplace sets a benchmark for prices, often driving the overall price down. This is because new providers try to be more appealing to the consumer with a lower price.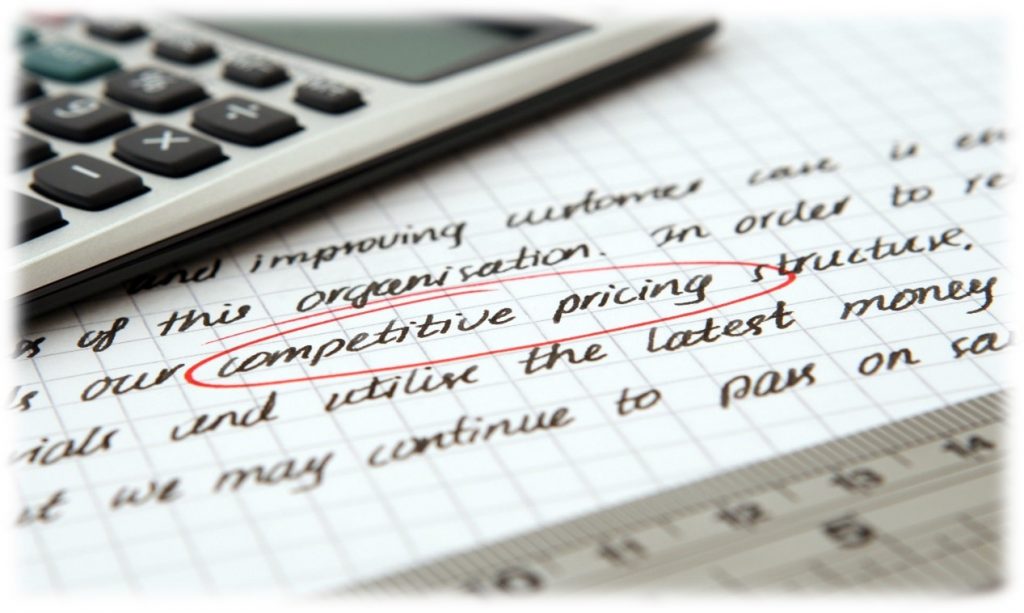 After all, the buyer sometimes has to compromise with the quality of the product as long as it fits the budget. If they're confused about the differences between a number of similar suggestions on the marketplace, they'll be skewed to buy a cheaper product. Thus, charging becomes some form of a race –a race to the bottom.
Also, do not forget about the fees that the platform requires for the services or products you sell. You'll have to give a percentage of every product that is sold. These go up to 75% of the sale price, often gravitating around 30%!
5. Growth cap on virtual sellers
Imagine being punished for being too successful. Yup! That's what a marketplace can do to you.
At the very beginning, everything is all sunshine and rainbows: your product or service is intensively promoted by the marketplace so as to gain more popularity.
Your revenue increases. You're happy and thriving.
But, the marketplace gets the same upside if you sell an item or if your competitor does. Remember, the purpose of the marketplace is to have more options for customers. Therefore, if you gain a monopoly on a category, this can only hurt the marketplace. It's because they run the risk of you creating your own website and taking your customer base with you.
That's why if your brand starts getting established and people start noticing you, the best move for the platform is to start promoting your competitor instead of you.
One of the main business goals of a marketplace is maintaining balance and diversifying their risk.
And, that means a cap on your growth. Not initially, but eventually.
6. Marketplaces tend to create their own brands and promote them
In addition to all of these pleasantries, marketplaces also distribute their own products.
They've got all the data and valuable insights on all the purchases in the whole marketplace.
The platform sees which products are the best sellers and starts promoting their own production of those same items to the buyer. Their prices can be lower than yours because they have a lower risk –being the owner of the marketplace. With all the data available to them, the marketplace can find the optimal price and take the role of an unfair competitor.
An illustration of this is Amazon Basics and Amazon Essentials – Amazon's own clothing, tools, everything. It's cheaper and offers similar styles and/or designs of clothing, tools, computer cables, and so on, based on the most successful items sold by other brands.
7. Choice paralysis
Don't forget that the more options a buyer has, the harder it is for them to choose. That's why sometimes consumers get overwhelmed by the number of similar products they see and give up buying at all.
You would think that what you're offering is unique and distinctive.
Do you think that a person who uses the search bar in a marketplace and finds a thousand similar products under the same category would think the same?
Yeah, I thought so, too.
Having too many options is always problematic for virtual sellers.
The only good thing about it is that you're aligned with the marketplace. They want to sell something, no matter if it's your product or your competitor's.
So you must ask yourself the question: what is this particular marketplace doing to ensure the customer is not paralyzed by choices?
Spotify have solved this through various features, such as the "Daily Mix", to ensure that if a customer can't choose, they can go for a nice playlist based on their previous behavior.
How about your particular marketplace of choice?
Should you be on a marketplace platform
After all these reasons why not to be on a marketplace, we must mention – it is not bad to be listed on a marketplace per se.
It is bad to be on one marketplace only.
In fact, feel free to list yourself on as many marketplaces as possible. Exposure is always good for virtual sellers. Some listings may lead to sales or at least brand recognition.
But, don't put all your eggs in the marketplace basket.
Think about your own brand, your own identity. Create a strategy around having your own spot on the Internet: a place where you make the rules and do not have to compete with everyone in your niche.