Some businesses still consider online meetings as a temporary arrangement during the COVID-19 pandemic. But as the world fast tracks towards the digital age, virtual meetings and events won't be going away anytime soon, even after the pandemic. Hence, many businesses have started leveraging the best online meeting platforms for their operations.
There are many benefits to conducting meetings virtually. Businesses can save up on expenses such as transportation or travel costs, reservations, and accommodations. It also makes communication more convenient and accessible for you, your teams, and your customers. Nonetheless, some remain dubious about the effectiveness of an online meeting over a live one.
With that, here are the reasons why we think online meeting management platforms are here to stay.
1. Persistence of remote work after the pandemic
In the past year, businesses had to limit physical interactions and mass gatherings to ensure their employees' health and safety.
As a result, many shifted to remote work to keep their operations going. This required them to invest and find the best video conferencing app, among other tools, to continue communication and collaboration.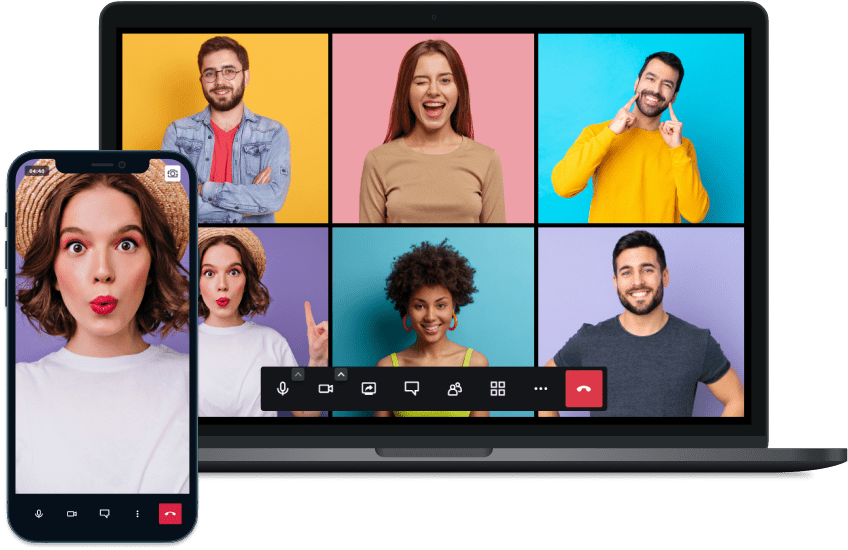 At first, companies think that remote work is simply a temporary solution to the current problem. However, Global Workplace Analytics reveals that 25% to 30% of the workforce will continue to work from home multiple days a week even after the pandemic.
It only follows that video conferencing will still be in demand by many organizations around the world.
As long as remote work persists, online meetings will still be relevant.
2. Rise of online businesses
As more businesses strive for digital transformation, many are starting to appreciate the benefits of going online. The internet has a lot to offer for businesses that want to expand their reach and scale-up. Some might even find it more convenient than setting up a brick-and-mortar store for their services or products.
Take SaaS companies for example. By going online, they can do away with rental fees, labor costs, and electricity bills. They can simply set up their own website or store and start selling to customers.
Having an online business also means interactions with your customers will mainly be online as well. Hence, video meeting apps will play a huge part in your operations. Going back to the previous example, this solution will allow you to:
Present product to clients and prospects
Hold demos of your product/service
Extend customer services and support
And if you are planning to create your own online business, consider educating yourself on how media communications work. This will teach you how you can use various media platforms to your advantage.
3. The boom of the gig economy
More freelancers are making their way into the business world. In fact, KPMG estimates that 43% of the workforce now participates in the gig economy. And these figures will only increase in the coming years.
Freelancers often offer their services online. Hence, they need to invest in the right technologies to make their business work. Thankfully, they don't need a sophisticated IT infrastructure to support their operations.
Nonetheless, one of the most crucial tools they need is a reliable video meeting app. This will allow them to communicate and collaborate with their clients, pitch their ideas, and expand their network.
Businesses can also benefit from hiring freelancers compared to recruiting in-house experts or using hiring agencies.
Many recruiting companies already adapted their hiring process and started using online meeting tools as more and more job hunters expect it.
4. Demands for online services
Professionals like financial consultants, lawyers, doctors, dentists, and teachers now also provide virtual consultations and services on the internet. You can even skip the gym and attend a virtual fitness class online. And thanks to video conferencing tools, these online services are now more accessible than ever.
For example, health clinics utilize video conferencing platforms to set up online consultations with their patients during this pandemic. In fact, Accenture reports a 900% increase in the use of telehealth and virtual care services since 2020. Through such tools, healthcare professionals can examine and check up on their patients remotely.
5. Advancements of online meeting platforms
For most businesses, the pandemic has accelerated their efforts towards digital transformation. As a result, online meeting platforms underwent various advancements to effectively accommodate your needs and demands. It doesn't just allow real-time video calls. It can also automate certain tasks such as scheduling meetings, notifying stakeholders, and syncing with your calendar.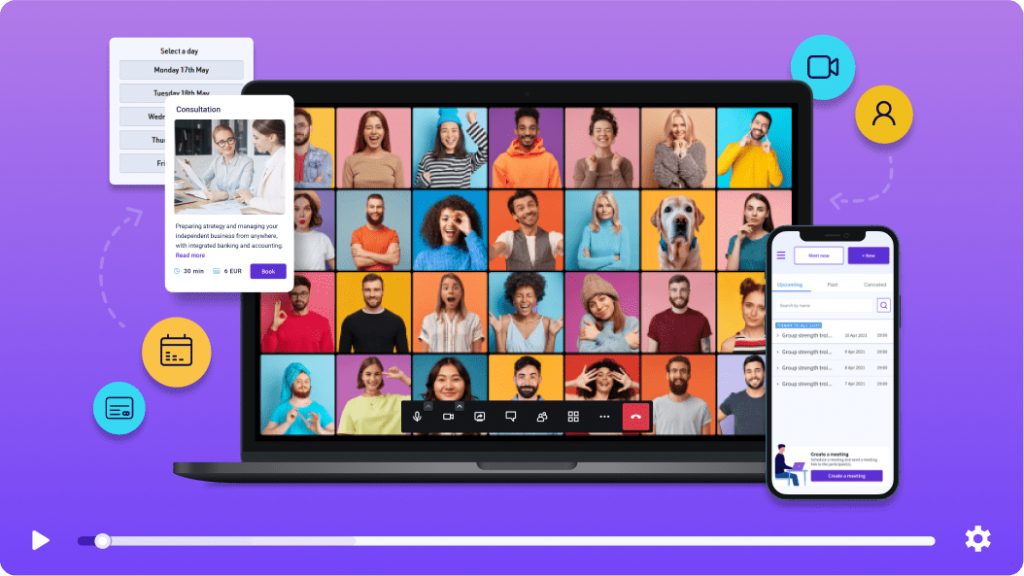 One great example is 3veta. It provides you with a unified platform where you can book clients, conduct video calls, and manage payments. So if you are looking for a practical choice, this is the platform to use for virtual meetings.
Going online or live?
It is inaccurate to say that online meetings will completely replace live meetings. After all, virtual interactions cannot replicate the same experiences of physical interactions. Nonetheless, online meetings will prove to be vital for many businesses in the future. And based on recent trends, it won't go away any time soon.
So go ahead and explore how this technology can help your business. Check out 3veta to learn more.