In this article, you'll find 5 different time-management worksheet templates that you can use to put all of your daily tasks in order.
However, to plan your day effectively, we should first revise some of the key time-management components.
The following tips for productivity will help you formulate and execute a "time audit" and you will stop wondering why time flies by so fast.
Or if you are here just for the yoga schedule templates, find them here.
1. Make your to-do list your new best friend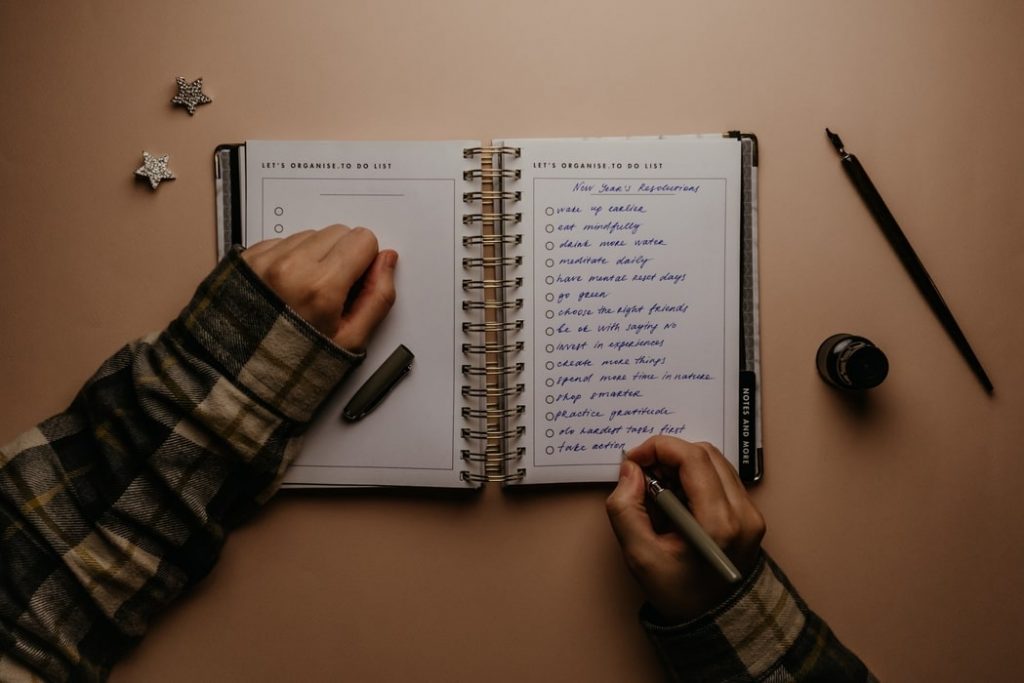 Creating a to-do list is one of the most popular timekeeping methods and is one of the simplest and most satisfying as well.
It only takes a few minutes to map out your day and every time you cross something off the list you get to experience this feeling of fulfillment that you've been productive.
But, since its structure is completely different for each person, there are a few particularities that you should be mindful of.
For instance, do you know how you tell your best friend everything that happens in your life? Even the smallest details?
You should take the same approach regarding your to-do list.
Don't leave out smaller tasks just because they seem insignificant or less time-consuming. To manage time effectively, you'll have to put everything on paper and be aware of what goes next.
Otherwise, when you get to the point where you distribute your time among various tasks, you won't think of the time you'd spend on the small things and your whole schedule becomes inaccurate.
So yeah, you want to walk the dog in between your home-office meetings? Put that in your time-management worksheet in the morning, plan exactly how much time you'll have at your disposal for taking your pal for a walk, and make sure to not be late for that second video call.
2. Prioritize and be strategic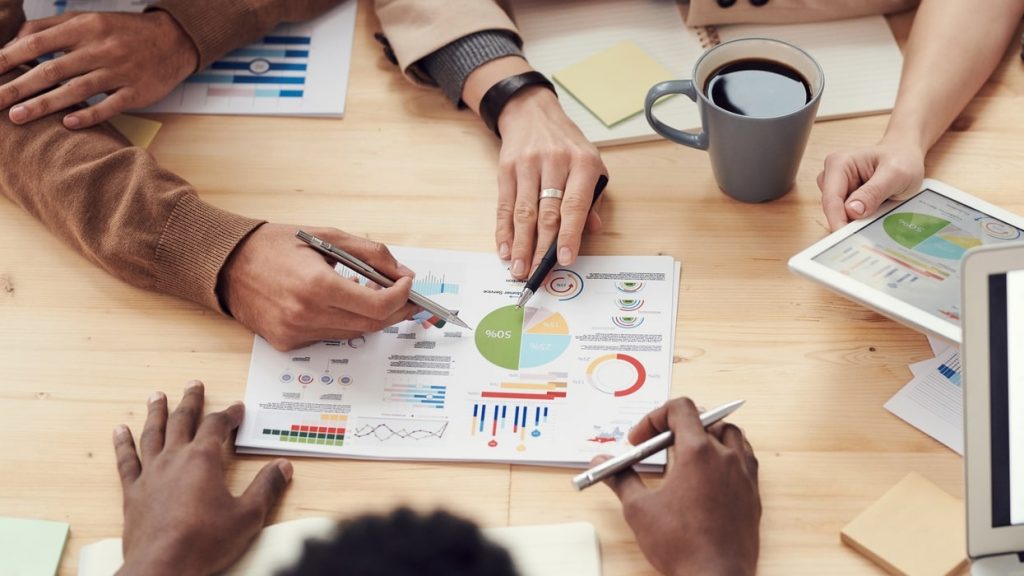 Ranking tasks according to their urgency is part of the basic time techniques that you should use to control your day.
Prioritizing is always tricky.
Some say that the best way to start your day is by knocking out quick tasks first and then proceeding with the more challenging ones, others say that you should tackle the important matters first instead of wasting your time and energy.
My advice is to decide for yourself and according to the situation.
Let's say you have a couple of tasks that will take you no more than 10 minutes each, it might be a good kick-off for your day if you get them done first.
However, don't fill up your schedule with unimportant activities. This is not productive at all even if it might appear so.
Also, try to avoid procrastination when it comes to big projects and serious responsibilities that require your full attention and more of your time.
At the end of the day, they make your business grow and, hence, should be at the top of your time management implementation.
Speaking of large tasks, you have to think strategically.
Don't overwhelm yourself by trying to complete the whole project at once. Break it into smaller pieces and do your best to get things done in a timely manner.
💡 Pro tip
Organizing meetings is often time-consuming. Luckily there are tools that can help you both allocate time for meetings and manage time more effectively. Try 3veta for free.
3. Don't fall victim to distractions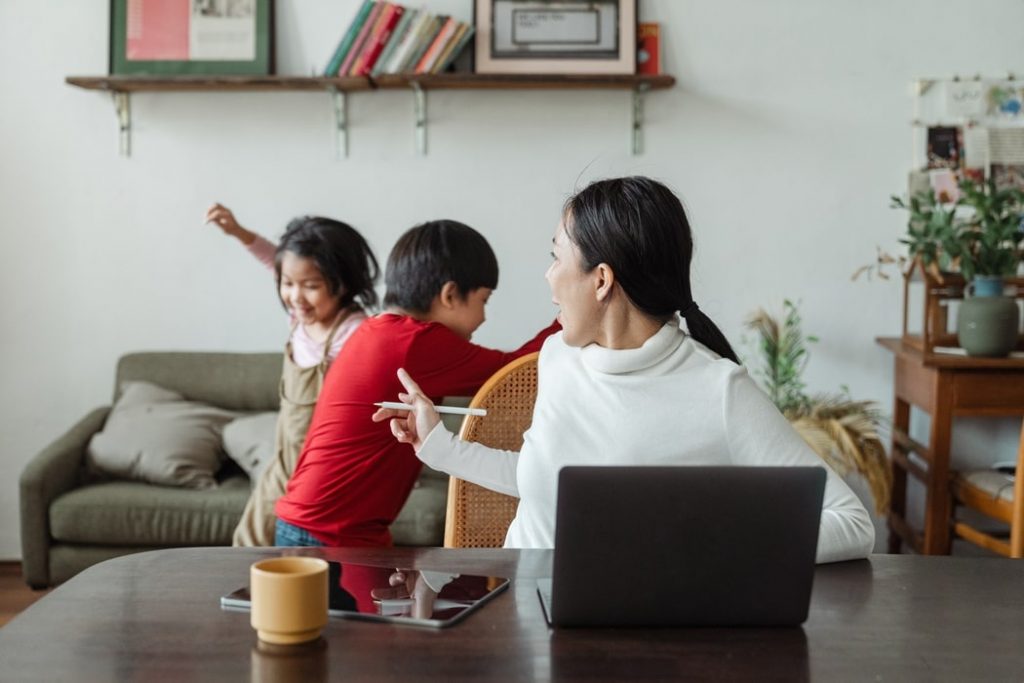 Easy to say, hard to do, right?
Social media notifications, kids running around us while we're working from home, chores waiting to be done, or talkative co-workers in the office sharing too many personal details…
The number of examples is endless.
And, I mentioned only the human factor, let's not forget that sometimes when you start doing something, another thing pops up on the screen, then another one, and another one.
You know the drill.
You need to have very good time management skills to avoid -or be in control of- unexpected occurrences throughout your workday.
But, identifying what puts you off track the most and limiting it as much as possible means that you've become a -conscientious professional who knows how to manage time effectively.
One of my friendly time-saving tips is to predict what might get in your way and run away from it.
If you know that you might encounter that chatty colleague during a busy day, come up with a nice excuse beforehand or put a "Do Not Disturb" sign on your office door.
If you find working from home difficult because the housework is eating your time away, take your laptop and go out.
There are plenty of work-friendly cafes and places where you can peacefully complete your tasks.
Simply do what needs to be done for you to be more focused.
4. Be self-aware and realistic
Your time management skills will be top-notch if you take in the practice of tracking how much time you spend on each task.
Usually, your daily routine consists of similar activities so you'll have a better grasp of how to distribute time slots.
Being self-aware is crucial because sometimes you might expect to reply to a few emails in a matter of minutes, but turns into hours because you can't seem to find the right words or answers to the queries.
Most tips for productivity urge you to be realistic and to give yourself time to pause in between tasks.
This way, even if something is a little bit more time-consuming than you predicted, you won't fall behind schedule.
5. Time block your work and create a time-management worksheet
Creating an actual schedule is the final step in completing all time management fundamentals.
You already have full knowledge of everything you need to do, you have it written on paper or your PC, you know how much time each task will presumably take, and you know where your weak spots are.
With all that covered, it's now time to put everything in order by assigning each task a time block in your schedule.
That schedule is also your time-management worksheet where all of your information is gathered.
You might decide to update it on a daily, weekly, or even monthly basis. It all depends on your working consistency and flexibility.
If you struggle to come up with a time-management worksheet design on your own, we've prepared for you five templates to choose from.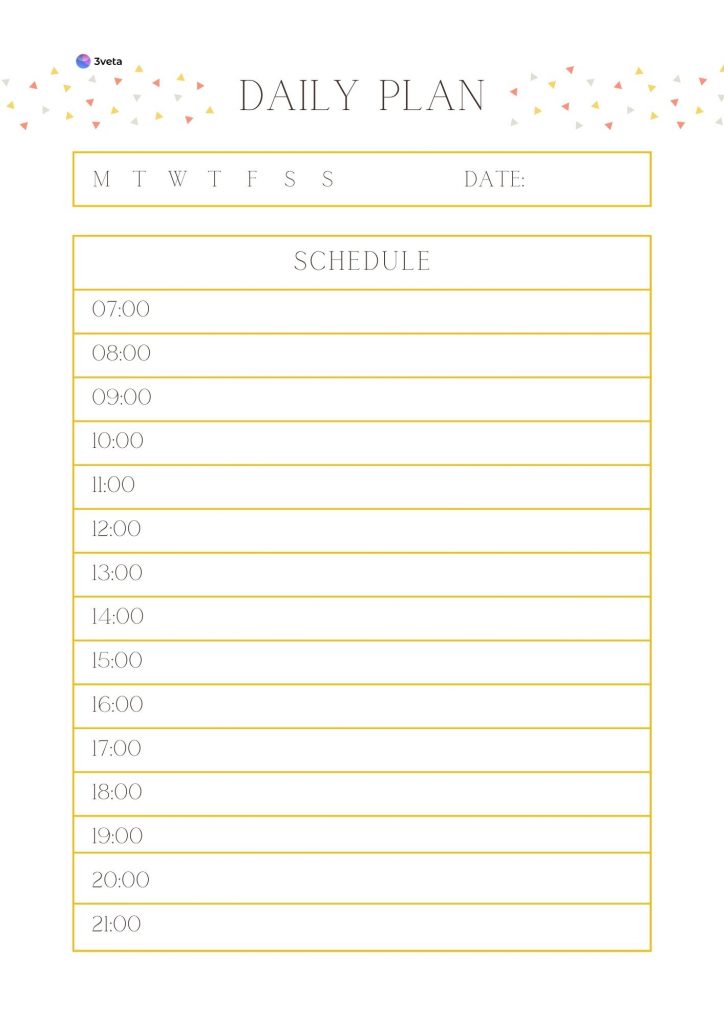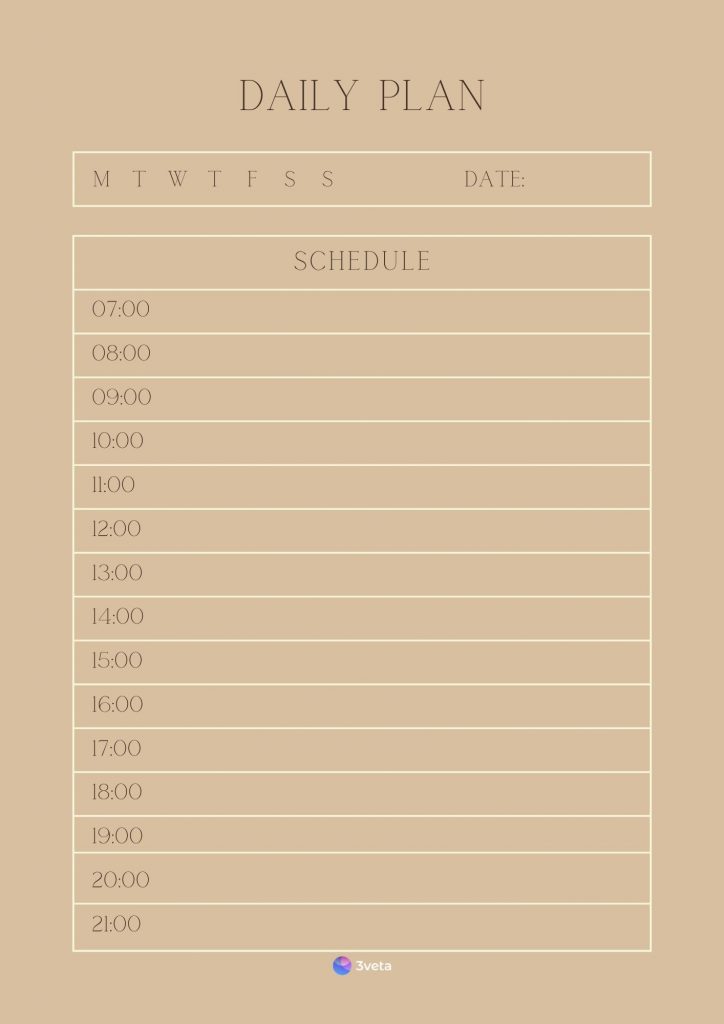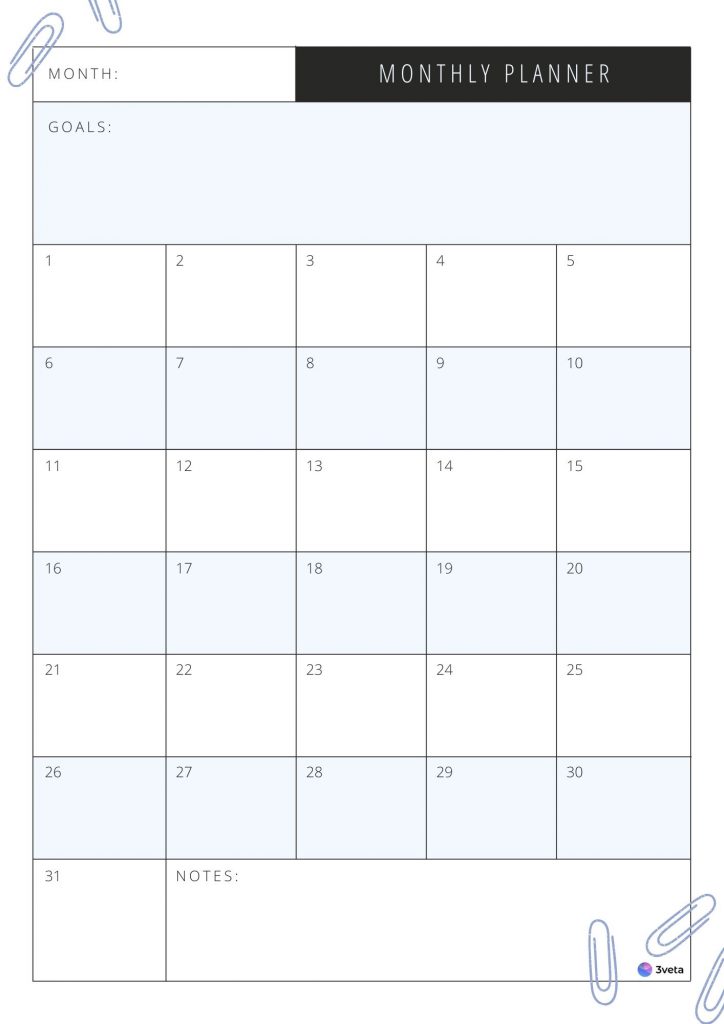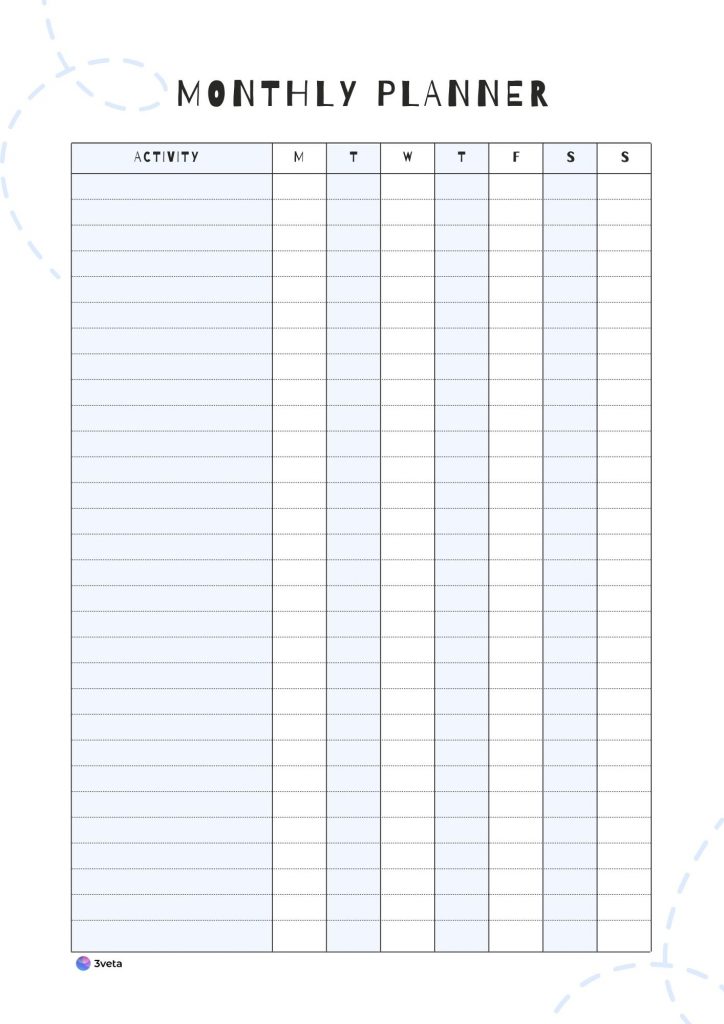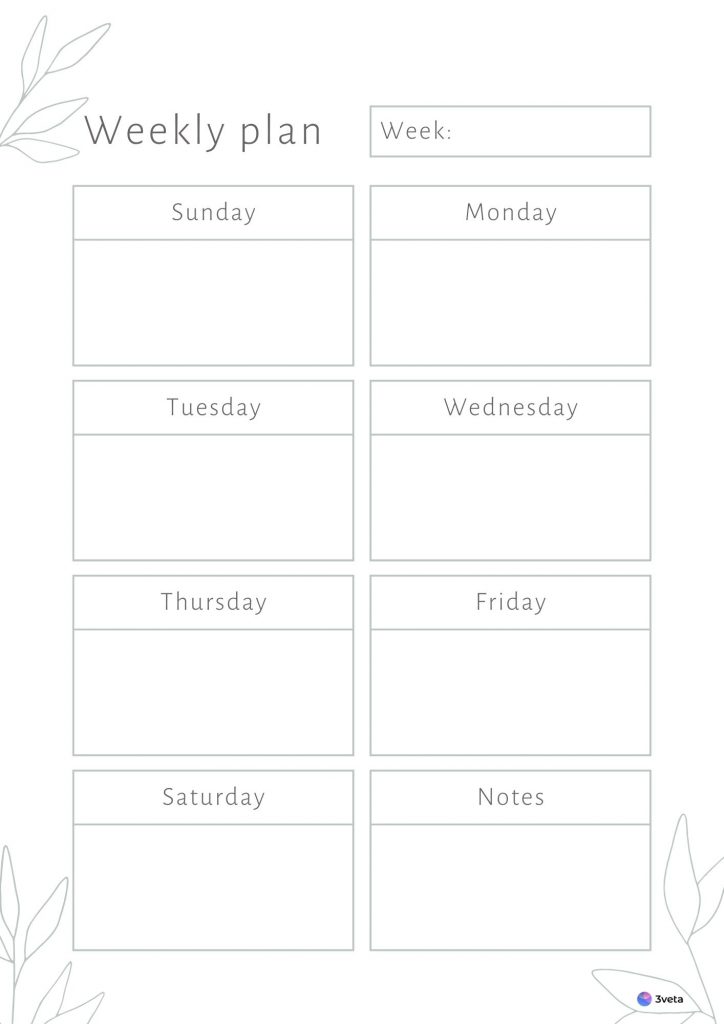 Now, let's get to work!
There's a lot more that we can tell you about other timekeeping methods and how to deal with the common struggles of a home-based business, but this article will easily turn into a novel.
That's why it's time for us to part and don't forget that an hour of planning saves you ten hours of doing!
Go ahead: plan and conquer the world!