In 2019 the global value of the online fitness market was a little over $6 billion. By 2027 it is projected to reach a mesmerizing $59 billion! So if you have been on the fence about starting an online fitness coaching business, then maybe it is time to take that step.
There are many advantages to being an online personal trainer – you can reach a lot more customers, there is more flexibility and you are less exposed to the negative effects of lockdowns or minor injuries.
If you know how to make use of these advantages, you will be a lot better off financially than if you were only a gym-based coach.
If you are only just starting your journey as an online personal trainer, you might feel overwhelmed with everything that needs doing – expanding your client base, establishing a strong social media presence, choosing the right app where to provide your services… it's a lot!
Don't be discouraged, because we've broken it down into easy steps for you. Without further ado, here's our guide on how to become an online personal trainer.
Figure out your strengths and who you want your customers to be
There are two things you should establish before doing anything else. Once you get them right they will guide all your following decisions.
Why strengths matter
The first, and this might not be an easy one, is what your strengths are. As an online personal trainer you are selling yourself, so it's essential that you know how you will make a difference for your customers.
How do you motivate others?
Why do people trust you and like you in general?
What is it about you that you are truly proud of?
Your answers don't need to be unique, but they have to be 100% genuine. They will be the reason why your customers will stick with you and recommend you further.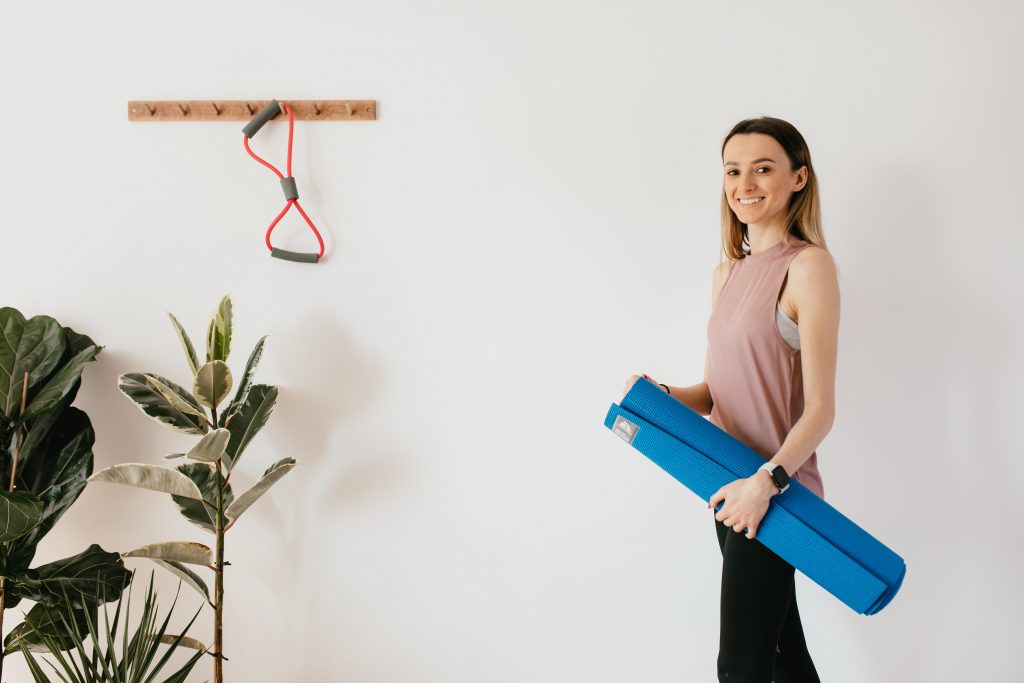 There is a massive advantage of online coaching versus face-to-face interactions.
Using a camera allows you to showcase your strengths in a much more directed manner. It also gives you a chance to conceal any small weaknesses you might be concerned about.
You can, for example, adjust the lighting and shooting angle so it shows your exercises in the best possible way – and everyone will see ONLY that angle.
Any small blips you experience in the shooting process can later be edited out so your videos look absolutely perfect.
Who will be your customers?
The process of learning how to become an online fitness coach can't go without understanding who your ideal customers are.
You might be tempted to target multiple customer segments, but with the competition that is already out there, this will be a mammoth task.
Your best chances of success are to target a small niche of the market. Some popular examples are:
Athletes trying to improve their performance (e.g. runners, swimmers, weight lifters)
Women who have recently given birth
Sedentary professionals who want to improve their general fitness levels
Obese people trying to lose weight
You can even decide to only work with a specific age group within these categories. What matters is that your target group benefits from your knowledge and personality. Being a niche coach will allow you to fully meet your customers' needs and that is how you will ensure a stable income and grow your business.
Get your product right
This is where you put your fitness knowledge to use, so time to shine!
What type of programs will be most effective for your target client group? What duration and frequency will fit their lifestyle? Remember, don't rely only on your existing knowledge, but do your research too.
You are now moving to the professional sector and you want your customers to get a workout that really helps them achieve their goals.
An important consideration at this point is – do you want to do live online classes or record videos for your customers to stream on-demand? There are benefits to both, so chances are you will go for a mixture of them.
With live classes, your customers will be much more engaged and are more likely to stick with you until the end of the program.
Pre-recorded material is good if your customers have busy schedules and struggle to commit to certain appointments.
One more thing to think about is your qualifications.
Legally, you are not obliged to have one to become an online personal trainer.
However, competition in the sector is intense and it will certainly pay out to have a certificate. Keep in mind that for certain types of classes, such as Zumba® or Pilates, you must be a certified trainer otherwise, this will be a copyright infringement.
As fitness results are closely connected with eating habits, many online personal trainers also include dieting in their product offerings.
If you want to do that too, it is best to dedicate some time and resources to becoming a registered dietitian or nutritional specialist.
As an online nutrition coach, you will contribute to your clients' positive results and will increase your value to them.
Equipment for the online personal trainer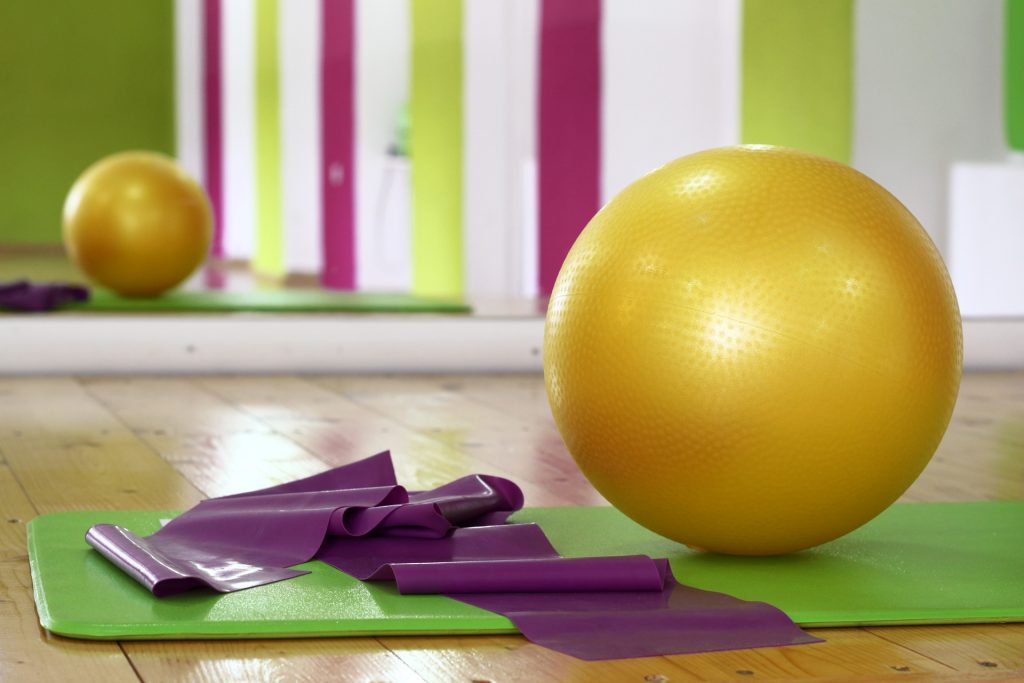 A vital aspect of learning how to become an online personal trainer is choosing the right equipment.
You will need some hardware to record or stream your videos online and there are some important things to consider:
Make sure you have a good quality camera
A Full HD recording capability is a must and is available on most models, but if your workouts have quick movements, then it will make a real difference if your camera also has the ability to shoot at 60 frames per second.
Don't forget to get a tripod too, so you can achieve the best shooting angle.
Lighting
This is key. A large sunny window against your recording point or a very bright lamp can result in some incredibly irritating to watch material.
Try out different settings and find what looks best on your recording device.
Workout equipment
Whatever gear you include in your workouts, ensure it is in a good state (no chipped weights or cracked elastic bands) and that it stands out in the video.
Don't use gear that is the same color as your walls or as your workout clothes.
Technology will be your new best friend
An online personal training business can't go far without the appropriate technology.
If you choose the path of live workouts, there are platforms that can give you invaluable help to create a really good customer experience.
Your online video platform will form an important part of your image, so here is what to look out for when choosing which one to trust.
Create the perfect client interaction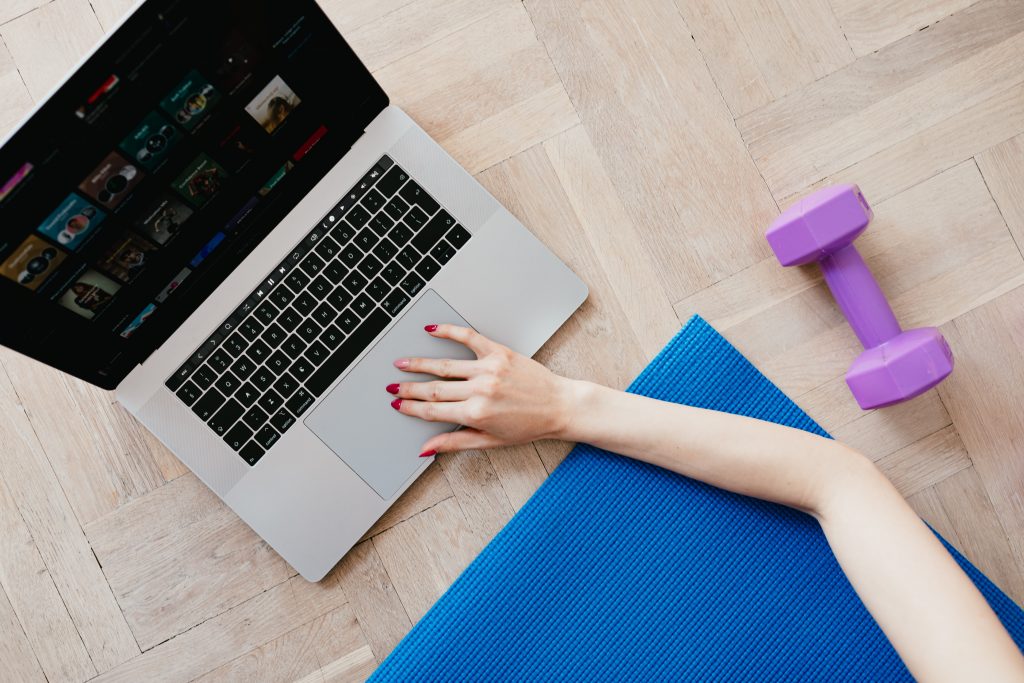 An online video platform will define how you communicate with your customers.
Some online personal trainers prefer to limit the ways clients can contact them, and only provide an email.
However, if you are ready to offer customers constant support, there are platforms that offer an in-app messaging service. That way you will be able to answer queries without any delay.
💡Pro tip
Scheduling online fitness classes will be an important part of your client interaction. Having a website and/or a booking page where people can easily book you for training sessions will help you organize your day. Furthermore, you'll have a full overview of your availability.
Video service solutions offer different options for managing your appointments.
Will the platform account for the fact that you are not available at the same time every day? Can it control for you the number of clients that can attend your class? Will it distinguish between personal sessions and group events when showing your availability to clients?
Your personal preferences will guide your choice of solution.
Remember, your schedule might look a certain way now, but this can change in the future, so the more flexible the scheduling options, the better.
3veta is a great choice if you want to create your own online space, host video training, schedule sessions, and get paid for your services.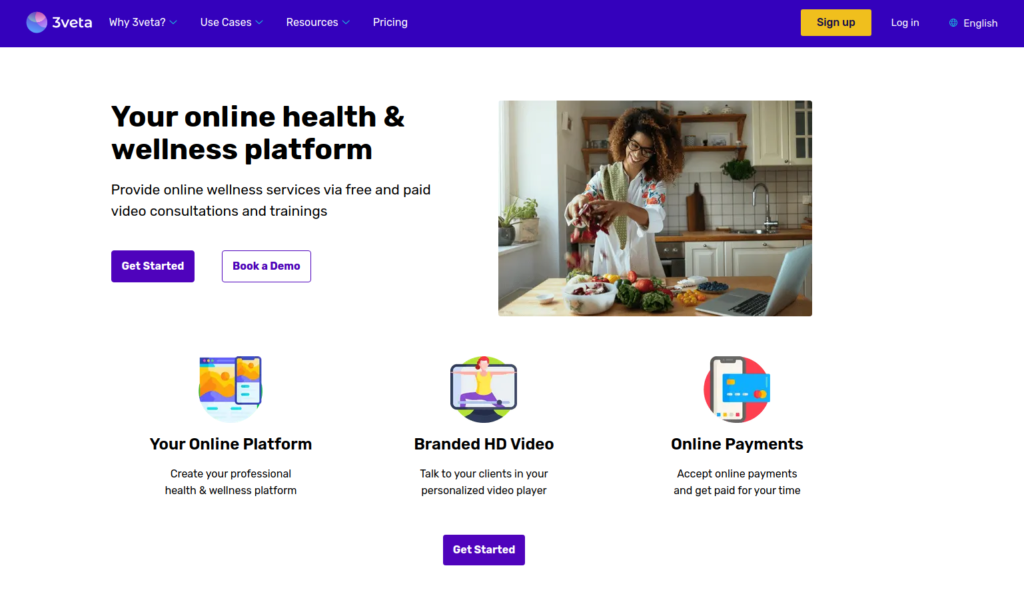 Speak to the video solution's support team about these:
Video quality
You may have invested in a great camera for your online fitness classes, but check whether your platform isn't compressing your high-quality video into something looking less than professional.
The quality needs to be perfect both on your side and on your customer's end.
How will it work with your streaming device?
When doing live online classes you want to make sure that you are completely uninterrupted for the entire duration of the workout.
Will your platform mute any other potential notifications on the device you are using it from?
How will your online video class start and end?
What happens if you need an extra 2 minutes to set up your workout area?
You probably don't want your clients to be watching while you do that. A good video platform will therefore offer you the option of a waiting room for your classes.
Similarly, what do you want to happen if your class overruns and overlaps with your next one? It's worthwhile thinking about this in advance.
There are many other questions worth asking, such as how will you be handling refunds or what will be your policy on no-show customers. We have prepared a great guide to start your journey in providing services online.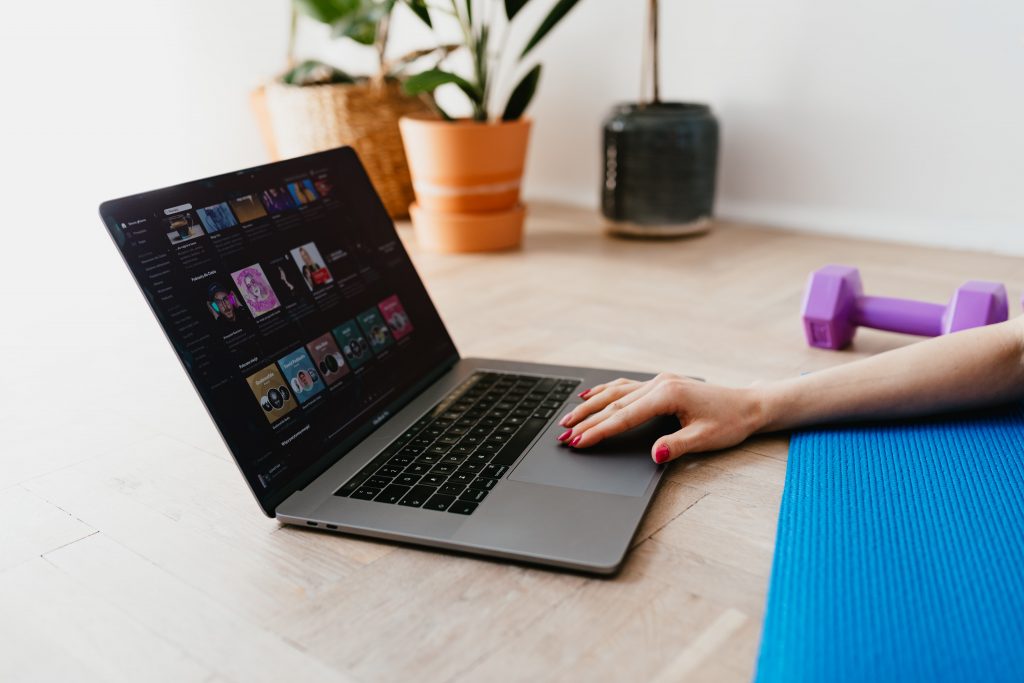 It matters how you choose to take payments
As a virtual personal trainer, you will need to choose a payment solution to offer your customers that is convenient both for you and for them.
Some payment operators take a few days to process a transaction, so make sure you check that detail out before you press the green button. Others allow you to choose your own payment schedule which could save you on some of the transaction costs.
Speaking about transaction costs, don't forget to check what they are and add them to your custom pricing.
Of course, it is easiest to choose a video platform that also processes payments and this is a great option, especially if you are running group events.
Another benefit of this solution is that if you decide to offer meal plans to your clients, you will be able to arrange an "appointment" that only consists of file exchange and still get paid for that.
Every journey starts with a single step
Starting an online fitness coaching business is a huge responsibility.
Until your online workouts start bringing you a steady income you might have to juggle another job and you might also have to give up on some previously planned purchases. But as a fitness coach, you know that every change takes time and is not easy.
For now, all you have to do is take that first step and learn how to become an online personal trainer.