Working from home has been on the rise way before it became the new normal.
The abundance of collaboration tools has made it possible to do your job from any spot with a stable internet connection.
While working from home is a 'flexibility blessing', it can also be a 'productivity curse'.
With all the distractions, each one of us asks an essential question: how to stay productive?
We have compiled a list of proven tips and tools to help you boost your productivity at home.
1. Focus and reduce distractions
Yay, you work from home! How cool is that? Or, is it? It's so easy to get distracted when working from home.
We get it. Home is cozy, laundry is piling up, sis sends photos from her Rome trip, and Puffy needs his playtime. And just like that, you're already a few tasks behind schedule.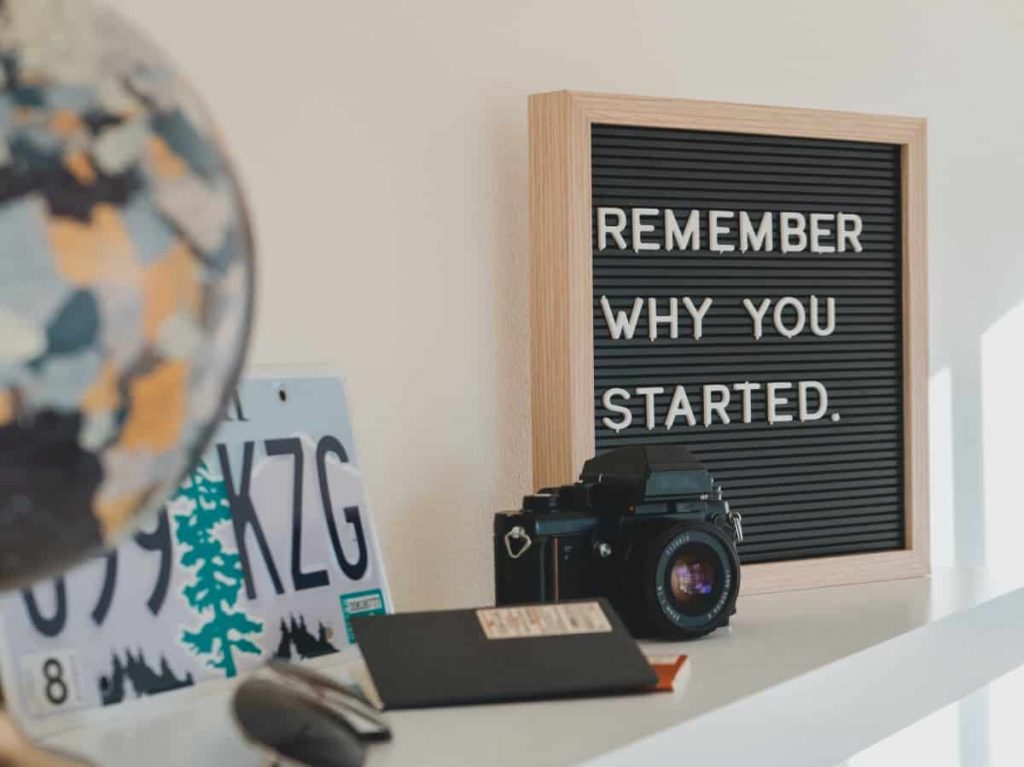 Whether you like it or not, all this needs to wait until you're off duty.
Enter deep work mode.
Put your phone on "Do not disturb", reduce social media usage, and limit aimless browsing.
These small steps will make a massive difference and will ensure you stay productive while working from home.
Luck is on your side as there are tools and apps that help you engage in deep work and set yourself up for success.
Motion allows you to speed up your working process and keeps you away from online distractions.
RescueTime helps you master time management and planning skills. It can also assist you in planning your schedule.
Noisli creates a personalized sound environment for you –whether you want to mask distracting sounds during work or you just want to relax.
Distractions like household chores, TV, and personal communication can ruin productivity. Resist the urge and focus on perfecting your tasks.
2. Adopt no-code solutions
As the working from home trend continues to gain momentum, the era of micro-entrepreneurs is on the rise, too.
It had never been as easy to start an online business as it is now. There are plenty of tools that allow you this: website builders, payment systems, scheduling apps, and communication tools.
However, many service providers struggle with managing all that.
How then can you even stay focused on your work when you need to take care of everything from collecting payments to scheduling meetings and maintaining a website?
This troubles every business owner and service provider who pursues a cohesive experience for their customers.
Isn't it fantastic to be able to hold all that in one place?
Well, you actually can!
No-code solutions, such as 3veta, allow you to create your own space online.
Tell the world what you're good at, schedule meetings with prospects, and get paid for your services.
All that in a fast, easy-to-set-up, and simple-to-use platform.
No-code solutions keep things as cohesive as possible and cohesiveness increases productivity.
3. Find your perfect working spot
While it's great to have a spare room to convert into an office, oftentimes this is not the case.
Choose a quiet and comfortable spot within your home and turn it into a working space.
A corner with plenty of natural light, a cozy chair, and a roomy desk will make it a perfect home office.
Good ergonomics can help you avoid neck and back pain, which can impact your work.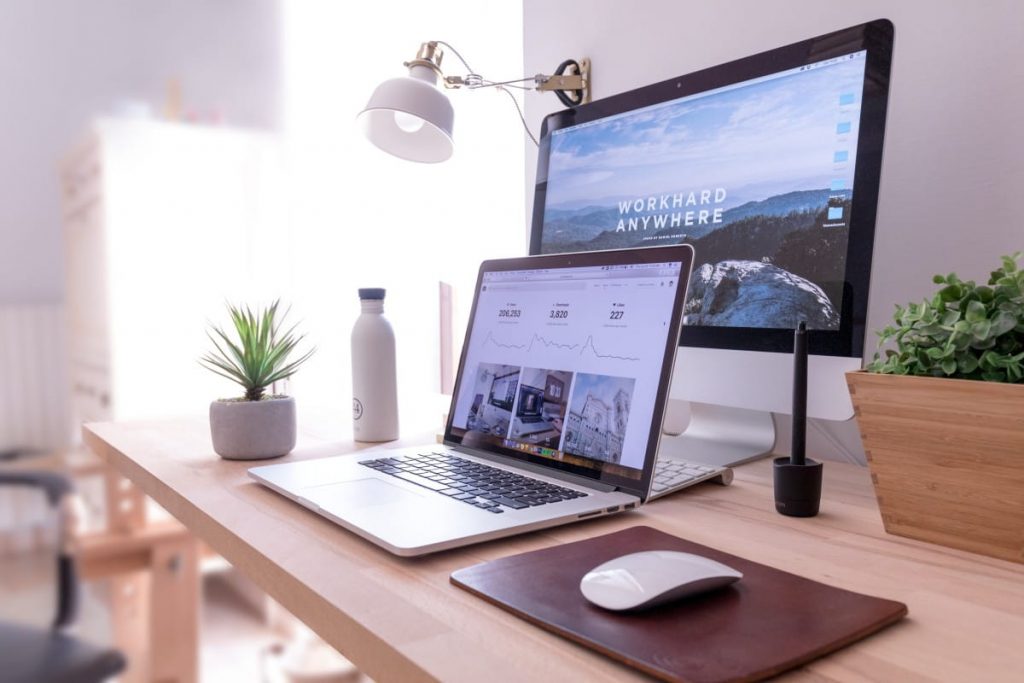 Talking about ergonomics, don't forget to take care of your eyes.
Tired eyes cause headaches, double vision, and dizziness. All these will severely аffect, not only your productivity but also your health.
Thankfully, Iris – the best eye protection software – is here to relieve your eyes while staring at your monitor for hours on end.
Coziness is just as important as ergonomics. Give your working space some personality. Add a plant, scented candles, and the good old notebook.
Make sure the room has minimum traffic – especially when you're living with a partner or roommates. Avoid using common areas like the kitchen or living room for your office.
Last but not least, try to keep your workspace neat, tidy, and free from distractions and clutter.
4. Make a To-do list and a schedule and stick to them
A simple to-do list is a great productivity tool.
Consider writing a to-do list of all your tasks for the day and follow it. A detailed long-term schedule can also help with planning ahead.
Luca Mussari, a London-based freelance digital marketer, shares: "I use to-do lists to keep track of my personal tasks. I populate my tasks every morning and categorize them as personal admin, consultancy-based, coaching-based, or any other project categories I have in certain stages of my business".
Imagine a tool that keeps your work organized and gives you a complete overview of all your tasks, progress, and deadlines.
Well, there's one and it's called Trello.
Create boards and cards and fill them with all your tasks. From there, it's easy to manage the work process, prioritize tasks, and track your progress.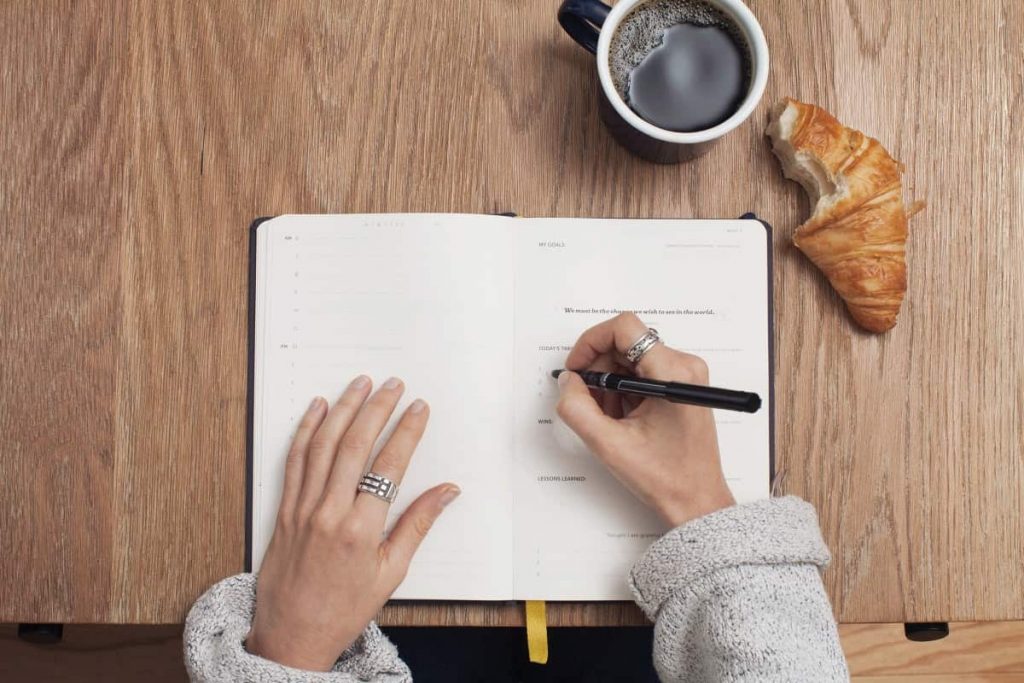 Make sure you include plenty of room for delays, breaks, and even eating that "it's healthy, I swear" burrito from last night.
At the end of each workday, write down your to-do list for the next day.
Try to prioritize and schedule urgent tasks and important meetings in the morning when your mind is still fresh and focused.
Maybe even set yourself some deadlines (even if your work doesn't have them) to keep you motivated.
Make this a habit, and soon enough you'll notice that your productivity level goes through the roof.
5. Take occasional breaks
Working from home can give you the false idea that you need to be available online constantly.
Well, you don't!
If you feel you need a break – take one.
We've all been there chanting, 'I'll have a break, I just need to finish something' and then another something comes up.
Solutions, like Stand Up!, are here to remind you that you need to hit the pause button regularly.
There are great work-break tools that can fit your schedule and beep a simple reminder to take a break.
Knowing when to pause is just as important as finishing your tasks.
Allow yourself to disconnect from work and take a few brief breaks throughout the day.
Get up from your desk, move around, cook your lunch, do stretching, …or why not a little dance?!
Occasional disconnections are a great way to clear your head.
Furthermore, it's a proven fact that regular breaks increase concentration. And, concentration is the real secret sauce to being productive when working from home.
6. Stay connected and communicate efficiently
The lack of effective communication is a significant downside of working from home, whether you collaborate with your team or to bring the best service possible to your client. It is particularly important if it's a job centered around teamwork.
You will need to be as transparent as possible since this plays a pivotal role when working remotely.
That said, make sure you maintain effective and regular communication with your colleagues, your team, or your prospects and practice good video conference etiquette.
Doing so will inevitably improve your accountability, and this, in turn, will increase your productivity.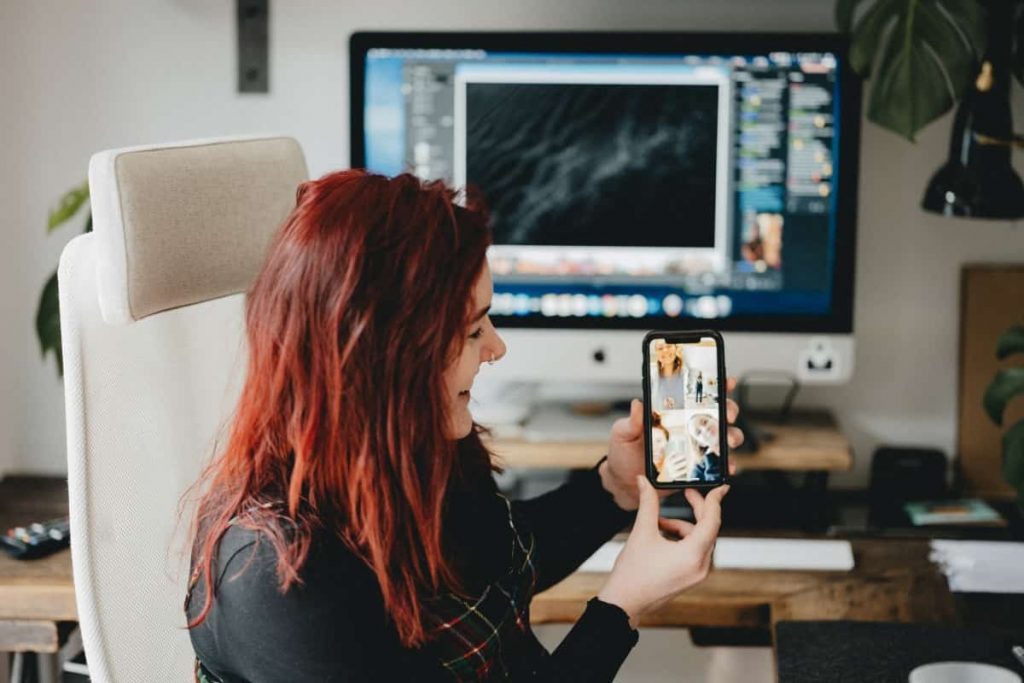 Speaking of productivity, effective communication can be easily achieved even with a simple message over Slack or an email (for all the old-fashioned souls).
Discord and TeamSpeak are just a few more communication tools worth mentioning.
Keep meetings over video or phone short and sweet as they're often an exhausting waste of time.
Organize daily or weekly stand-up meetings to catch up on how everyone is doing with their individual tasks, to discuss projects, or to get clarity.
Moreover, working from home can be lonely sometimes, so use this opportunity to socialize outside a bit.
And don't forget to look professional during these online meetings.
7. Don't forget to log off
Treat every day working from home the same way as a day at the office. Set your working hours and availability and stick to your schedule.
Don't fool yourself that staring at your monitor at 9 o'clock at night will result in a brilliant solution to a problem at hand. Instead, finish your planned tasks and call it a day (and not during the night).
Use the rest of the day to prepare dinner, catch up with family and friends, watch movies, or just relax.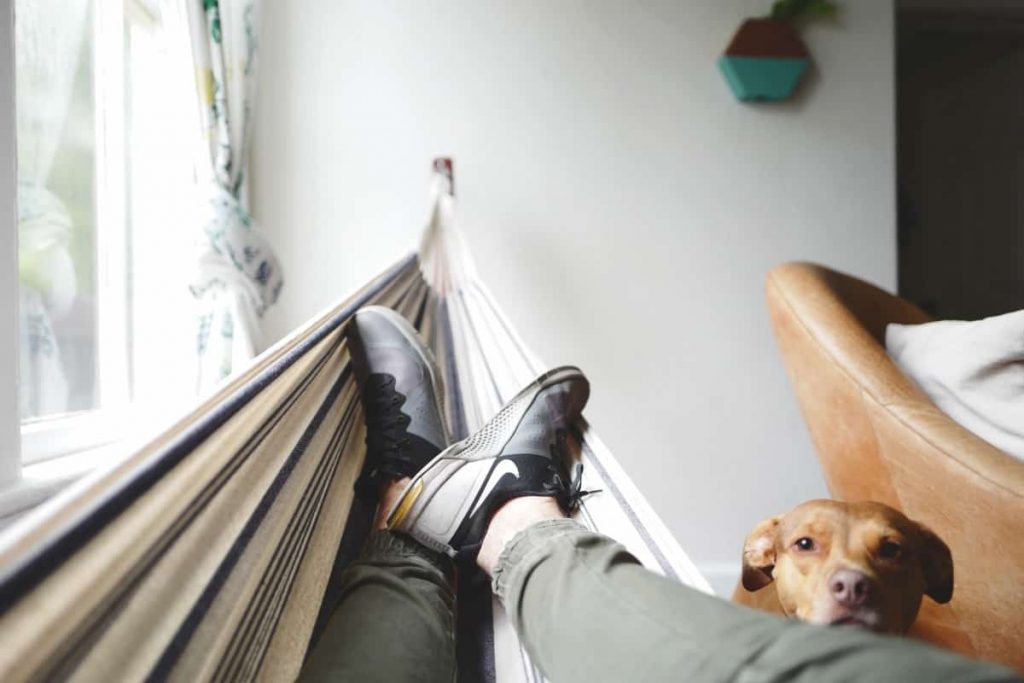 Meditation is a well-known technique to relax and slow down the mind and a perfect way to detach yourself from work.
You don't know how to do it? Worry not!
Headspace is the place to start. A few minutes after work will help you reduce stress, focus more, and sleep better. The best part is it's perfectly suitable for beginners.
Resting after work is vital for your wellbeing and directly affects your work performance.
Spending enough downtime for yourself boosts creativity and makes you efficient and productive while working from home.
To sum it up
While a day working from home might be a bit different than a day working at the office, it brings some great benefits, but some troubles too.
The ability to work online and do your tasks from the comfort of your own home and the fact that you don't need to worry about your commute to work sounds really appealing, doesn't it?
However, distractions lurk around every corner of your home, and it's very easy to lose concentration and motivation to work.
Yet, with some discipline and organization, you can outwit all distractions and attain your most productive self.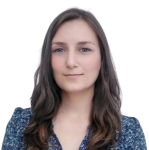 Evelina is a digital marketer who is interested in the intersection of technology, productivity, and work-life balance. Always keen on learning about new and innovative solutions in the world of marketing. She is passionate about traveling and exploring new places, and hammocks are her natural habitat.