In this chapter of the 'Meet the Team' series, we present to you Mariya Valchanova, formerly – Mariya Doncheva – or as she prefers it – simply Masha.
She is one of the co-founders at 3veta, head of all things visual, and a professional with a burning passion for product design.
It might come as a surprise to you that all her background is very much quantitative: Mathematics, Economics, Technology and Management consulting.
However, Masha has always found a way to implement her creative skills in her day-to-day life, running away from the boring stuff and finding a creative outlet in the most unexpected places.
Let me cut to the chase. I know that you are responsible for 3veta's design. Tell us about your background – what did you study; what's your professional experience?
Masha: For starters, I want to mention that my experience and education were never related to design. But creative work has always been a big part of my life!
I graduated from a High school of Mathematics and then moved on to study Economics at Bocconi University in Milan.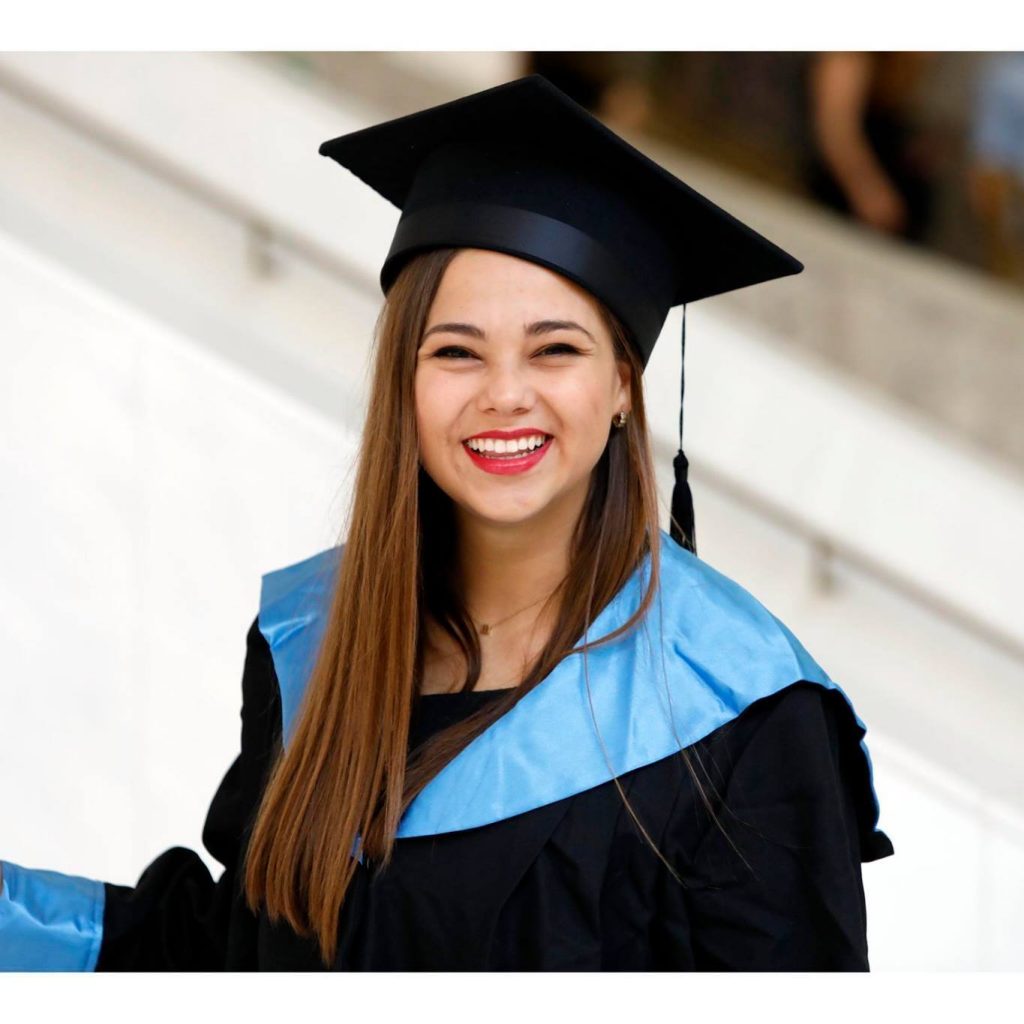 I got my first real job as an assistant to the HR Director of Hilton for Continental Europe. Being the right-hand (wo)man of a Director in a company such as Hilton provided me with unprecedented exposure. I was often in the room where things happened.
Nonetheless, one of the more important lessons for me from that period is how important it is to communicate through design, to make sure to keep people's attention even when it comes to a boring document or a slideshow. One way to do that effectively was by making it engaging and exceptionally visually appealing.
After Hilton, I moved back to Bulgaria and became a business analyst at Indeavr, a management consulting firm, which focused on improving company performance through digital transformation. Due to my Economics background and design affinity, my role quickly became more client-facing.
There I truly developed the ability to communicate through design. As a part of a consulting team, I was tasked with a lot of sales pitches but also complex data science projects. While not a data scientist myself, I have worked with our data science team to develop Microsoft PowerBI dashboards. Their job was to crunch the numbers, while I was entrusted with making the results digestible for a non-technical audience. And smart design was my best friend.
I've always loved having a creative outlet, I've been drawing since I was a child, I was also into photography. It turned out that I could contribute to any team through my creative skills.
That sounds very interesting! I was wondering, how did you learn to do all this new stuff? Would you say you're a self-learner or maybe you've attended some courses?
Masha: I think there are several components to learning new things.
First, you need to have a desire to do it, to be curious and fascinated by what you're doing, or at least an aspect of it. In my case, that was design in any shape and form. And to design things, I believe you need to have an eye that enables you to differentiate between bad design and good design.
Once I realized design could be my strong suit, I started further developing my skills. A great leap forward was a course I did on presentations by 356labs. The more you know about anything, the more you notice it.
The same goes for design. Analyzing the designs that you see all around you, you start understanding what makes a good design and why other designs fall flat. You train the eye and build the ability to pinpoint what needs to be improved, why, and how.
It really is a process. You never stop learning. The good thing is that nowadays there are so many resources – blogs, YouTube, even Instagram. All the knowledge and inspiration are right at your fingertips if you are ready to learn.
What's the story behind becoming involved in a start-up? How did you decide to create 3veta?
Masha: To be honest, I've always known that at some point I want to do something for myself, be my own boss, and work with people that I like and that I am inspired by. My family is a family of entrepreneurs. So for me, the idea of mixing up business and family has always been the natural way to go. It's not always easy, but I have seen it work. It was just a matter of time and having a great idea.
So at the beginning of the pandemic, I quit my job. I had no idea what we were going to do, I had no job prospects, nothing. I truly loved my old team and am actually good friends with many of them. However, professionally I felt I needed to be learning and progressing faster. I looked around but I couldn't find anything else that interested me as much as striking it out on my own and learning new things that will be in a radically different direction.
Once I quit my job, something rather cool happened. I started coming up with all sorts of new ideas. Indeed, if you don't have a full-time job, your mind is not occupied by it anymore. You get the creative freedom to think. We would be discussing ideas every day and eventually, by focusing on the problems we saw around us, we found one that we thought we could solve. That's when we came up with the idea.
The hardest step was quitting a great job with no security prospects or anything, just leaning on your intuition that, now that I've freed my mind, something's going to come up. And it did. 😊
As far as I know, this is your first job where you have to manage people. Was it difficult for you to become a manager or maybe you are a natural?
Masha: I've got to say, it wasn't easy. In my previous job, I had a lot of freedom and I never liked this sense of micromanaging people or being micromanaged. Checking in on people every 15 minutes is a complete no-no for me.
I want to work with people who I trust and who need only a bit of guidance and help. However, now that everybody's working remotely, it's even more challenging to manage a team. You need to build that trust first. You cannot start working with someone and just rely on them completely to do their job diligently.
I think the most challenging thing is establishing a relationship that allows you to understand each other with lesser and lesser words as the communication goes. Of course, it's not going to work out for everyone. With some people, you're just never going to find the same language to speak. Finding the right people who will fit in your team is just a part of the process. Being a business owner surely helps with that 😊
Tell us what it's like to work as part of the 3veta team. Do you get along with everyone or is there a bit of drama sometimes?
Masha: The 3veta team is like family!
Everybody's very open when it comes to their anxieties or something that's bothering them. I can always come to them for help, feedback, or sometimes even just vent. Everybody's very supportive, but at the same time, they can give you the critical push you sometimes need.
It's a direct, open, and honest communication, which I think is very important.
What makes you the proudest about the 3veta product?
Masha: What makes me the proudest is definitely how far we've come.
How far we've come in terms of everybody's understanding of what we are, what we're supposed to be, and how close our product is to these initial values that we set up in the beginning.
We wanted it to be very inclusive, accessible, and easy to use. To make it simpler for people to move their business online, achieve their goals, meet their clients, and get paid.
And I think we've done a pretty good job at that.
Okay, and while we are speaking about what 3veta offers to the public, I wanted to ask you what is your favorite feature of the product?
Masha: My favorite feature is our website builder.
Why? Because I do believe this is the easiest website builder found online at this point in time. Using it feels like child's play, it's fun instead of frustrating and there's nothing to figure out.
My teammates joke with me for loving it so much, haha.
But really – it is so simple and cool. You should definitely check it out.
One of the most common questions for start-ups is 'How is your product different?' I want to ask a slightly different question. All the products on the market look very much alike. What makes 3veta stand out design-wise?
Masha: All design has trends and follows cycles. And it's the same for web design.
When we were starting out, there were a few platforms that we liked that stood out. But now the cycle has turned. Everybody implemented those designs and now so many platforms and ads all look the same. They are all using the same fonts and the same types of visuals.
I think that it's good to use the latest of what the technology can provide you with. But also listen to your inner voice when it comes to design, and not always be completely immersed in the new fashion of web design.
If you're just following the latest trends, instead of standing out with your visual components, you blend in. So you have to keep an eye for what's in style but trust your gut.
I think our current design is very modern at the same time has a pinch of us. We did not give in to the latest trends.
And it is inevitable, as we grow for our design to change. It's a living thing. 😊
I wanted to ask you if there is another place where you implement your designer skills?
Masha: I've just recently launched my own kind of creative outlet called Masha's Monthly.
There I collect some inspiration, I curate a monthly playlist with songs I hope you haven't heard, I make desktop wallpapers with calendars and just collect things I find fascinating.
I have a particular attachment to the wallpapers, as they serve little purpose other than to bring some joy at the start of the workday. But exactly because their goal is so simple, I find designing them and using them very satisfying.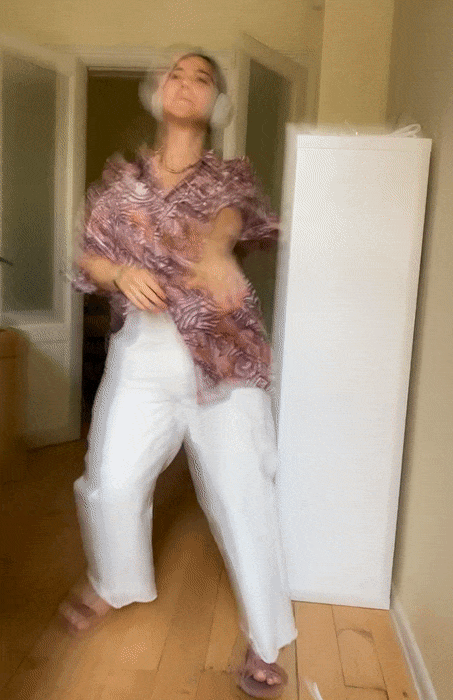 You sound quite productive. I am curious if you have ever experienced a creativity crisis and if so, how do you manage to overcome it?
Masha: Oh, yeah, for sure. Who hasn't?
Burnout is a very popular word now for getting to this stage where you don't have the inspiration or motivation to keep pushing. And it happens so often that people have made it normalcy in today's life. Of course, it's best to avoid reaching that point, but that's easier said than done.
I usually just need to recharge or look at something new to gain a fresh perspective on what I have already seen. It might be through watching a movie, or it might be just going out for a walk or reading some articles.
What's important is to try not to force it, but rather let the purpose of inspiration go and follow your curiosity instead.
It is often when you least seek it that inspiration strikes.
Can you share any secrets about the future development plans of 3veta as a platform? What are you currently working on?
Masha: One thing that is in the oven right now, baking and cooking, is something that we've designed recently – the payments page. I'm very excited about it because it's going to bring a lot of very useful and very easy-to-use features.
The provider will be able to create a simple payment link and get paid for anything with just one click. Then, send the invoice to their customer, see all of their payment history and all the payments that are still to be paid. It gives a lot of flexibility. You will not be limited to getting paid for meetings, you can get paid for anything you do – from a digital deliverable to an in-person consultation or a prepayment for a series of consultations – it's all up to the professionals.
Okay, well, we are looking forward to seeing it! I am going to ask you two personal questions, if I may. A little bird told me that Rome is a special place for you. Would you tell me about the time that you spent there?
Masha: Sure, would love to!
We moved to Rome two months ago, taking advantage of being able to work from anywhere, and not being bound by a physical place as much. So we moved to Rome, where also our CTO, Iskren, lives at the time with his future wife to be.
And it was amazing.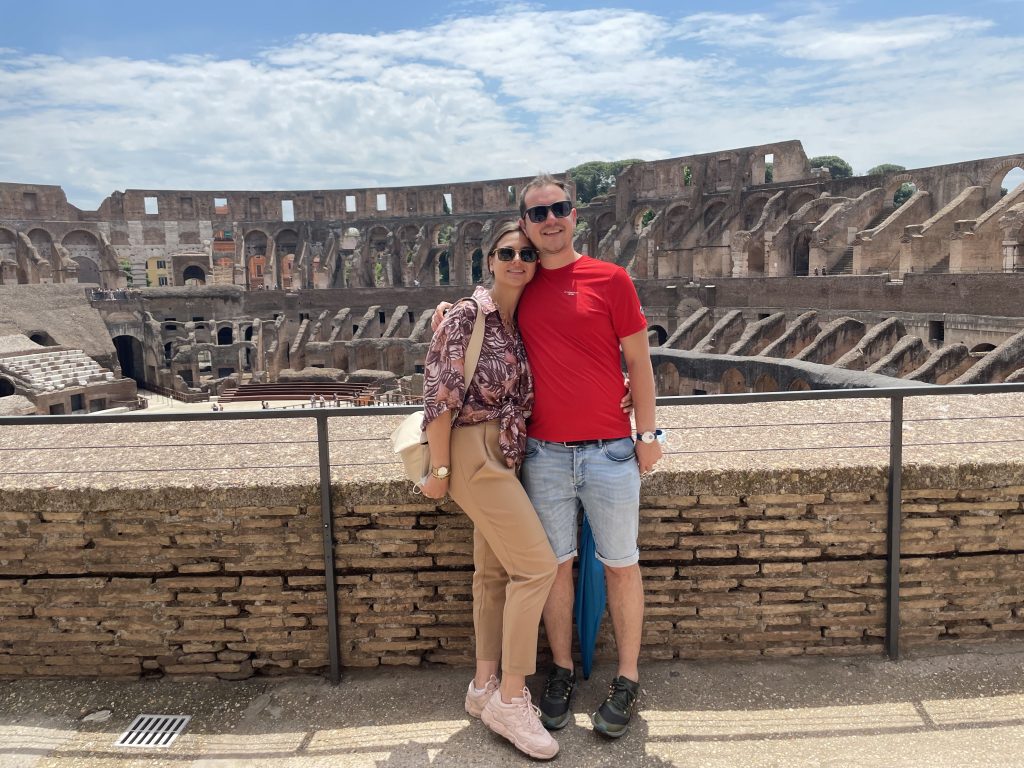 Rome has always been one of my favorite cities to visit. I've been there two times before while I was back in high school. And I remember it very vividly.
So one of the best things to do was strolling around the small streets, the fountains, the alleys, and realizing that I've been there before, remembering them as if they were yesterday. And also now experiencing Rome without the (literally) millions of tourists is kind of walking through a museum. It really is the Eternal city. I love it!
One last question, do you mind sharing with me why is everyone calling you Masha? What's the story behind your nickname?
Masha: Sure. My mother is Russian and my dad is Bulgarian. Mariya is a very common name, not only in Bulgaria but everywhere in the world. It is a blessing but also a curse.
Way back in the day to differentiate all the Mariya-s each had to have a different nickname. Mine came from my heritage and it stuck. I actually quite like it.
Thank you for this interview, Masha! As a starting interviewer, I can say that you have made this experience absolutely stress-free for me and it was a pleasure! I wish you luck and I hope you keep sharing the same belief as Albert Einstein that 'Creativity is intelligence having fun'.
Masha: Thank you so much for this interview, Devi! It has been quite fun!