If you are looking for the next thing to change our lives very soon, look no further than online services. Just like online shopping is now a habit for all of us, using services online is becoming more and more popular.
What are online consultation services?
You might think online services are things like cloud storage or managing your pension fund via an app.
You are right – however it goes much beyond that.
The rise of conferencing software like Zoom and Teams has enabled many seemingly "location-bound" activities to become a lot more flexible. Online lessons, medical consultation services, even fortune-telling can now be done from the comfort of your own home via a video chat. No need to dress up, travel for an hour and arrive sweaty and exhausted at your lawyer's office. You can even be on holiday and still get that tax consultation done.
But online services' clients aren't the only ones getting an upside! You can be a lawyer and make a living while enjoying the ocean view. The same applies to teachers, dance instructors, counselors… the list goes on and on.
Face-to-face meetings are not always the best option
Online services offer a great deal of benefits compared to face-to-face meetings, more than just time saving and convenience. They have proved invaluable in the current pandemic where face-to-face contact should be avoided. The user can still receive the service they need without anyone's health being in danger, so the video service is actually saving lives.
Furthermore, in the recent lockdowns it was exactly video services that provided a financial lifeline to thousands of people. For example, in a family of a plumber and a teacher, the plumber is completely unable to work during a lockdown. The teacher though can still offer private lessons online and this allows them to keep paying the bills.
For users, the rise of online services means that we have far more options to choose from than before. You no longer need your fitness instructor to live in your neighbourhood – as long as they are not 9 time zones away, their service is yours to grab. We now move between countries more than ever before, and while you can't always be close to your favorite hairdresser, your trusted doctor is still there for you.
City authorities also welcome the rise of online services as they are reducing the traffic burden on their streets and the CO2 emissions that we all have to pay for. According to a Carbon Trust study, during the COVID lockdown, carbon emissions from fuel consumption fell by 41% in the UK. How much of that is due to online services we still don't know. But as they gain more popularity, they may well be one key to curbing our carbon footprint.
How popular are online services exactly?
Online services are just starting to gain global popularity. The most developed type of online service is telemedicine (a.k.a. telehealth). In 2019 the telemedicine market amounted to $45bn and is expected to grow to more than $175bn in the next 6 years.
The main chunk of telehealth service seems to be online GP consultations. This is a ray of hope in the fight against medical care shortages around the world. However, they still have a lot of untapped potential to show. According to the American Medical Association, until recently only about 15% of GPs in the US used telemedicine tools regularly. The pandemic however has changed that and today, the number of inpatient visits has gone down significantly. As of May 2020, 85% of practices in the UK were offering online consulting.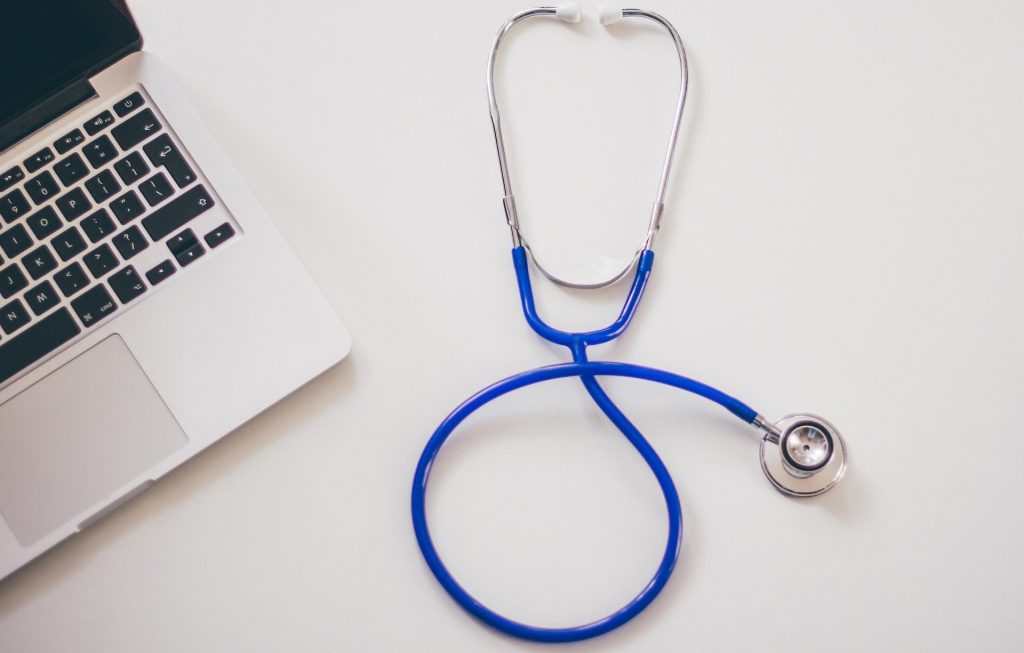 Other online services also saw a massive rise in popularity in the days of the pandemic. British fitness influencer Joe Wicks became the nation's favorite PE teacher in no time. His daily YouTube workout streams averaged about 800,000 views per session and he now has about 2.56 million followers.
Lockdown even created new ways for us to have fun. Since gatherings were only happening via video conferencing, people started hiring gig entertainers to bring a special effect to their event. Entertainers perform in Zoom parties organized by companies for their employees or by friends as a special birthday celebration. These are also really convenient for groups of people who are at a long-distance from each other and have long struggled to effectively socialize.
The technology behind online services
It seems like online services have a real competitive edge against face-to-face meetings. People are adopting them more and more, however to grow further, they need to be backed by simple, secure and reliable technology.
Like every online business, really.
For now, there are different solutions depending on the industry. Naturally, the sectors with the most expensive professional services have moved quicker and there is already an abundance of online solutions.
Telemedicine solutions
In telemedicine, there are already numerous specialized platforms for online patient consultation services. Their diverse functionalities are already competing for the medical professionals' online business.
Some solutions are fully integrated with scheduling, electronic medical records, payment or feedback of consultation services (doxy.me). Others are organized as marketplaces (Healee). With the latter you can choose your preferred specialist from a list and have your online consulting via the app's video service. Some platforms even offer a basic free version in case you don't need the extra features. In short, doctors and patients are spoilt for choice.
Online legal advice
Online legal platforms are also quite developed and offer a range of conveniences in the face of online consultation services. You can purchase various legal documents, as a one-off or under a subscription with quick access via a phone app. If you choose to, you can even sign agreements from your phone (Rocketlawyer). Or you might want to hire an attorney for a consultation, for example on your website's terms and conditions (Legal Zoom).
One important thing to remember about professional online legal advice platforms is that all of them are suited to the legal standards of the country where they were developed. This means you shouldn't be trying a US-based online lawyer, if you need to draft a power of attorney in France.
Other services could also be online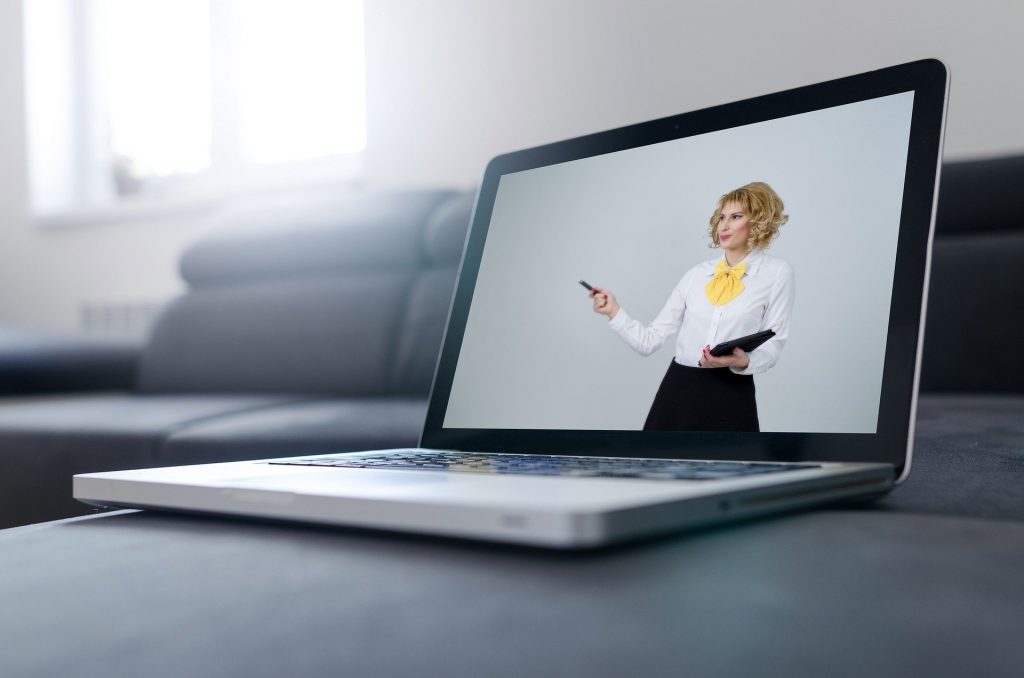 Some service providers have much less opportunities to go online than medics and legal specialists. Many simply use Zoom, Skype or Teams, and receive payment via Revolut or a bank transfer. This combination can do the job for those who have a very small percentage of their "sessions" online.
However, when the Internet-based part of the business grows, the provider starts needing more sophisticated tools. This is because what used to be quick and simple before is now becoming a burden.
Technology can help your business as it grows
Many problems arise as your business expands. For instance, some clients might forget to send you a payment for the service provided. Unless you love chasing payments and cash flow doesn't matter to you very much, you will want to have payments integrated into your video service system. It allows you quicker access to the money you get from your consultation services and helps you stay on top of your earnings.
And that's not all.
Even if you are a great professional, there are certain aspects you must master before you can maintain the same quality of service online. You need to learn how to provide services online.
As your business grows, calendar management also becomes tricky. Missed appointments mean missed income or even worse – lost clients. That's where scheduling can help, allowing you to focus only on the service you are offering. No need to give yourself or your customer appointment reminders – an online consultation platform can do that for you.
Another issue many service providers encounter is file sharing. If you have many clients, you definitely want an organized and secure way to exchange files quickly and without any errors. After all, sending somebody an invoice that wasn't meant for them is quite an embarrassment and can put clients off.
Last, but not least, if you are using a tool for your business you want to make sure it is always available, both to you and to your client, and works on every type of device. So, it will save you a ton of headaches if you ensure your video conferencing tool offers an excellent tech support on top of all other perks.
Online services are here to stay
All in all, there is no doubt that online services from home are changing our lives for the better.
For those of us who use them, they save us time and open larger markets for us to choose from. For those who offer them, they make business expansion easier and improve the quality of the service.
Video services from home are a win-win and they are growing fast.
Virtual babysitting, online legal consultations, telemedicine, virtual nutrition counseling, online tutoring, and life coaching are just a few examples.
And as with every technological revolution, the quicker you become part of it, the bigger your gains.