Thanks to modern internet technologies our education has changed dramatically over the last few years. No longer does a teacher need to be at home in order to host a private lesson. Neither does a student need to travel to meet their tutor.
This is the age of online lessons and if you wonder how to tutor online, this article is for you. All you need to enter this fast-growing online tutoring business is a laptop and strong expertise in a specific subject.
This guide will focus on how to become an online tutor and what to consider if you plan to provide online classes. No, I don't mean to teach you how to be a teacher, but how to set up a successful online tutoring business. Below are your main questions to answer.
Price your online tutoring services fairly
As a teacher you are undoubtedly interested in developing yourself, always striving to be better at what you do. So it's easy to focus on the quality of your tutoring service rather than the benefit for the other party.
Try putting yourself in the place of your students.
You are well aware of how little attention each of them receives from their teacher in class.
Some students will do just fine without extra help.
Others however will end up failing their exams, missing out on a place in their preferred university, or even not landing their dream job.
This is likely to affect their career and maybe their whole life.
Now with your help, these students won't just get extra tutoring time.
They won't just pass their exams or go to the right university. They will have the confidence of achievers, and the knowledge to conquer their goals. They will have a brighter future.
So you are not just providing a tutoring service. You are enabling transformation.
The sooner you start seeing things this way, the faster you will attract more clients.
So wait no more and start changing lives!
And don't think just local – any country where English is widely spoken, could benefit from your knowledge.
This might even be better paid than you expect!
In fact, many private tutors find their online earnings much more attractive than the mostly fixed school salaries.
💡Pro tip
Teaching online is beneficial for both you and your students. There are plenty of video conferencing tools and apps for online tutors, however, if you want to run a successful virtual tutoring business, you'll need a tool that features not only video calls but also easy lesson scheduling/booking and accepting online payments.
Define who will be your target students (and their parents!)
Choosing the student segment you will be working with depends mostly on your professional experience. If you are fully switching from traditional to online lessons, then best stick to what you are most familiar with. This is where your educational strengths will lie.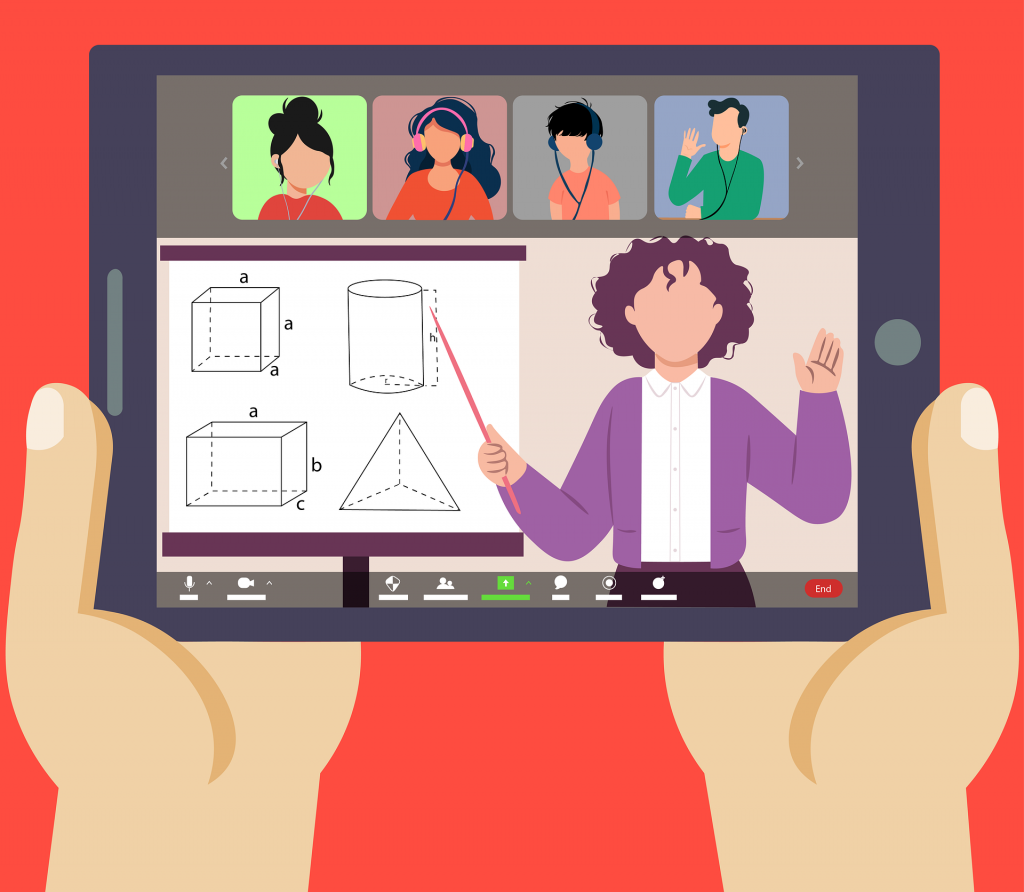 But while planning your promotional activities remember who you should target.
Make sure you develop a great relationship with both your students and their parents.
After all, parents are more likely to see the value in you.
Your credentials and additional qualifications need to be displayed everywhere that you are advertising yourself.
Previous student testimonies are also a great asset and their successes will speak louder than anything else.
It also matters where you live. If you live in a smaller town or community, word of mouth will be your most powerful tool for self-promotion. Nothing impresses quite like praise coming directly from someone your client knows.
Important note – it is not required by law but some parents might ask you to show them an up-to-date criminal record check.
Be ready to provide one, especially if you live or want to teach in the US or UK.
Some people prefer to go on a full course, while others do perfectly well with an odd lesson here and there.
Whatever your clients are, take your time developing your course material and lesson structure.
Once you have done that, you should keep adding to and amending your material. After all, this is your main source of income.
Be aware that a lesson or a course does not tie you up only for its duration.
There are homework assignments and tests that you also might have to take care of.
Keep in mind that you might need to come up with a grading system. Hopefully, there are tools you can use to calculate your grade.
Think carefully about how much time you have available and what is the best way to distribute it.
Your goal is to provide high-quality service without overwhelming yourself.
How to become an online tutor?
I'm a big believer that the future of education no longer belongs to classrooms and heavy books.
Traditional teaching methods place a huge administrative burden on teachers.
It is therefore tempting to know that you can relieve some of it by becoming an online teacher.
Use technology
Video conferencing tools for education streamline the whole process and help you save time.
They also allow you to be a better teacher.
So, if you are wondering how to become an online tutor and which platform to use for your virtual tutoring business, 3veta might be exactly what you need.
3veta is a great example of a platform that helps online tutors organize their online teaching practice.
💡 Pro tip
With 3veta, you can easily schedule video calls with your students, set up a booking page you can send to anyone to see your availability, and collect payments for your tutoring services.
There are loads of applications that illustrate different scientific theories – be it for maths, physics, biology, or even languages.
Students will find their lessons all the more interesting if you incorporate some of those in your classes. Furthermore, it will make your online meetings more interactive.
Be confident in video
It might feel awkward to communicate with your students via camera if you have only been doing in-person classes.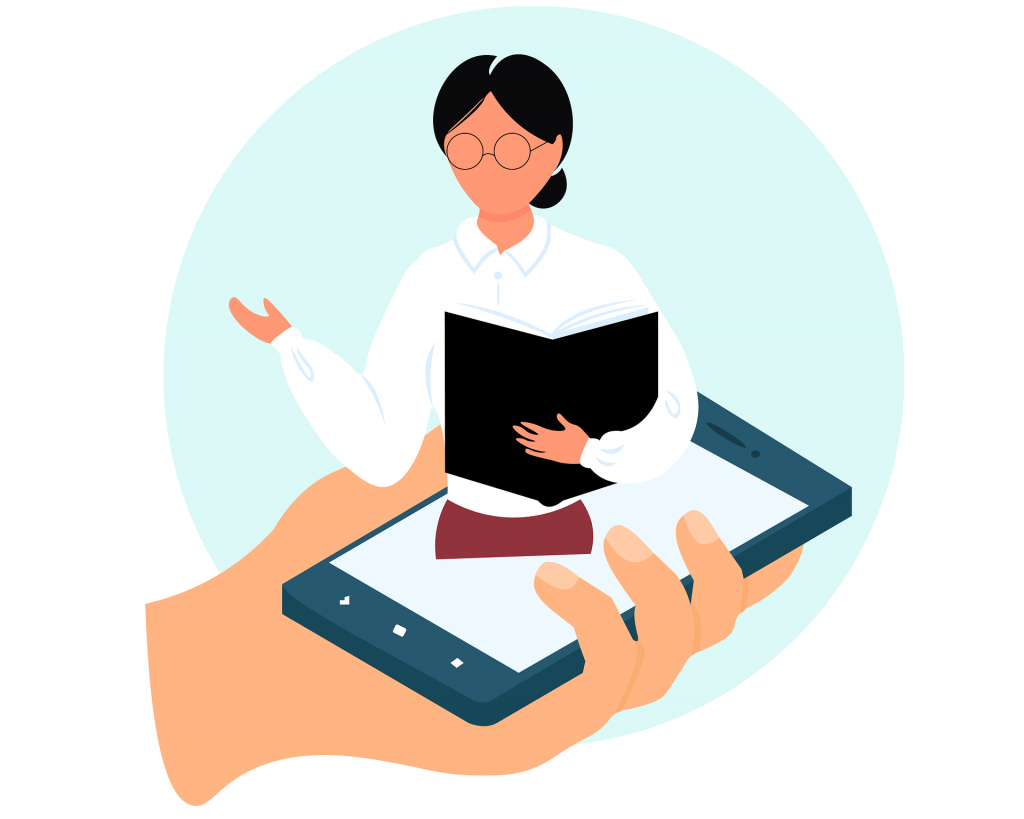 Some people feel insecure at the start, but it is something you will get used to surprisingly quickly. And the good news is, that your students are likely to enjoy and even prefer this interaction.
This is because they will probably belong to the digitally native Generation Z. Like in any business, a happy customer means that you are more successful.
Organize your lessons via an online platform
If you choose to teach online, you will have to use a reliable video service platform to deliver your lessons. Some teachers use the likes of Skype or Zoom for that.
However, these weren't designed for the purpose and can give you a headache if online classes are your main activity.
Using a trusted platform will ensure that you and your students can focus on the lesson. It will also be a great boost to your professional image.
Good video service platforms will provide you with a smooth and predictable start and finish of your lessons. They should allow you for example to have a virtual waiting room for your students if you are slightly late.
Also, they will give you an option of choosing what to happen if your students are late themselves. This is especially important if you are managing a group class.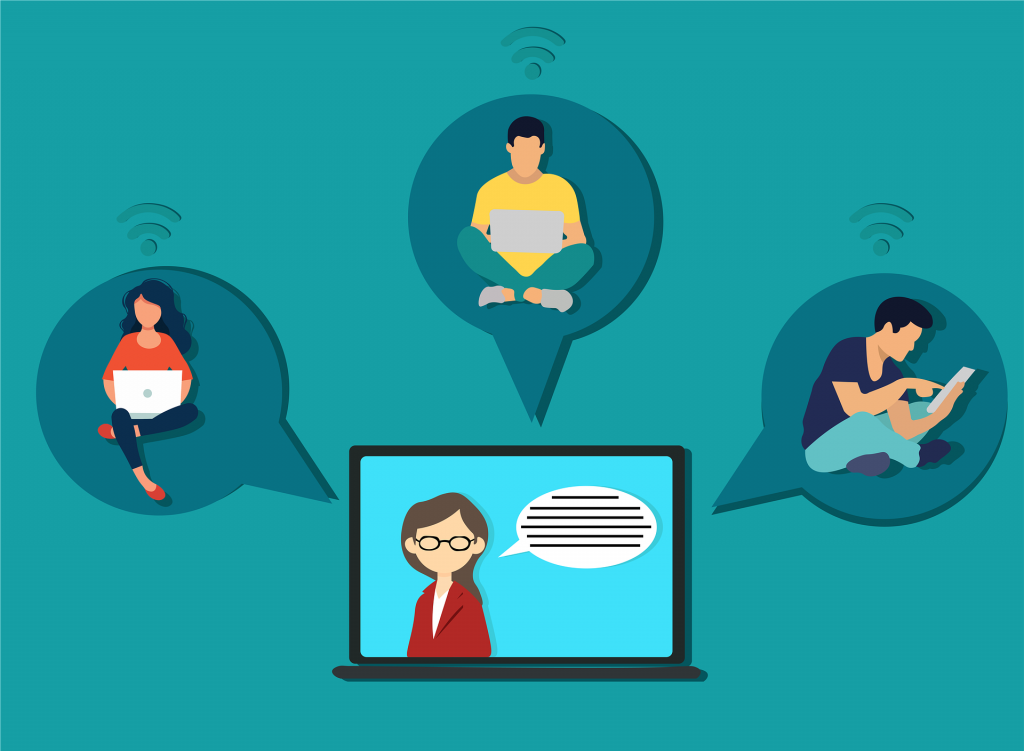 Schedule your online tutoring classes
As an online tutor, you will want to have a neat way of managing your calendar.
This is also something that the video service platform you choose can offer you. It's important for your online tutoring business to never miss your appointments, and for your students to be able to check your availability.
Oftentimes, children need a one-off appointment to get some help with a more difficult assignment. It is then simple and quick if they can book straight from your website.
Many teachers are used to paper or smartphone calendars. Once you start using scheduling via your platform though, you will feel more in control of your growing business.
Here are some benefits of using an online scheduling tool:
Efficiency: Scheduling tools automate the process of scheduling your classes, saving you time and effort. You can set up your availability in advance and students can book sessions with you directly, without the need for back-and-forth communication.
Organization: Scheduling tools keep all your classes in one place, making it easier for you to keep track of your agenda and avoid double bookings. You can also set reminders and notifications to ensure that you and your students never miss a class.
Flexibility: Scheduling tools allow you to easily adjust your availability based on your needs. You can block out certain times or days every time you need, or open up additional slots during busy periods.
By making it easy for students to schedule classes with you, scheduling tools can increase your bookings and help you grow your business.
Accept online payments
While talking about how to tutor online, it's vital to mention payments. One of the most important aspects of using a video platform with integrated extra services is arranging easy and secure payments. As an online tutor, you are also an entrepreneur, and ensuring a reliable cash flow is critical to any business. How is this reflected in an online platform?
For starters, a good online video service solution will show you how much you have earned at any given point. This is much better than having to count cash or checking incoming funds on your bank app.
Next, you need to access your earnings. They can either go in an online wallet or directly to your bank account. Be aware though, that there are fees applied every time your funds hit your bank. Therefore, you should aim to arrange a payment schedule that works for you, and minimizes the fees you are paying.
There is also the question of how quickly you can access your funds. There are payment operators who require several days until a payment becomes available to you, others take months! Be sure to inquire with your video service platform what conditions will apply to the payments you receive.
Last but not least, think about how you want to handle cancellations.
Depending on your approach, your online video platform can make it easier for you to retain payment in case of a last-minute student no-show.
Check at which point the platform will actually charge your students. Usually, the payments will not be available to you until the lesson is over. In case it doesn't go ahead you can arrange for a new lesson to take place.
Don't neglect the extra costs
Ultimately you want to be profitable, therefore ensure your rate covers all costs you will have. You should have a budget to cover the purchasing of books or payment of fees for the online tools you will use during your lessons.
There will also be a small transaction cost that you will be charged when someone makes a payment to you. But it's not all extra expenses.
By working online, you don't need to rent physical space for your lessons. You can also save on travel costs. These can be significant savings depending on where you live.
Now is the right time for you to start
If you are looking for how to become an online tutor and teach online, you will hardly find a better time to be launching your online tutoring business. People are spending more than ever on education and the benefits of video platforms are undeniable.
The Covid-19 pandemic of 2020 has proved that almost anything can be done remotely and video services are becoming ever more popular.
Don't waste any time and start thinking about the immense opportunities an online teaching career can give you.
We've given you the basics for a successful start and have covered much more on the topic in other articles. It's your turn now!