Fresh out of college and Consulting/Advisory appeals to you?
Or do you just want to be part of the prestigious few who work in a top consulting firm?
Or maybe you've been consulting for many years and looking for ways to become an independent consultant/advisor?
Whatever the case, you'll hate to be that candidate who can't tell the difference between two key roles, or explain what exactly his job responsibilities should be.
Advisory and consulting are used interchangeably in the corporate space to mean the same thing. Yet, as experts have hammered on over the years, they are pretty distinct in their meaning.
Read till the end as we clear your confusion on what these two terms are all about.
What is Advisory?
Advisory refers to the practice of offering advice to professionals or companies to help their decision-making process. As an advisor, your role relies heavily on analyzing the internal affairs of a business, how it relates to their overall goals, and suggesting ways to improve on it.
For instance, in this case, a study on advisory work done by City Exec, notice that most of what they did involve research, risk analysis, and operations.
However, while the role of an advisor is quite broad, companies will still prefer to work with Advisors with a bit of expertise or knowledge about their product or industry. This means that even if you are good at auditing, or you have any other required skill, being grounded in finance if that's your client's niche will give you an edge over someone who thrives in another industry. Emerald Advisors and Dana Investment are two companies that have made a name for themselves in the Advisory space.
How Does Advisory Work?
A typical day for you as an advisor will involve:
lots of meetings with different shareholders,
collaborating with other departments to develop holistic insights that will grow the firm.
Also, since advisors work long-term, they do a lot of risk analysis and modeling and less strategic work as they are not precisely problem solvers.
What is Consulting?
Consulting is mostly contract-based and more intense. It's the practice of providing custom strategic consulting solutions and quickening the decision-making process for a company but it may also refer to implementation. Consulting is usually done on a project basis.
The common practice is to become a consultant after some years of expertise in a field.
Hiring a consultant is like putting in place a third eye for a business. But unlike the media, this third eye is to come in as a problem solver, to think and be innovative about their role.
Thus, it's different from advisory work where you act as a sounding board for business ideas.
Even Harvard Business Review agrees that consulting is more than giving advice.
This helps them remain immersed in the industry in a more challenging but rewarding way.
In research done by consultancy.uk, you'll see that more consultants opt for independent consultancy, as against being attached to companies, and the reason is apparent. Check out the breakdown of the research below: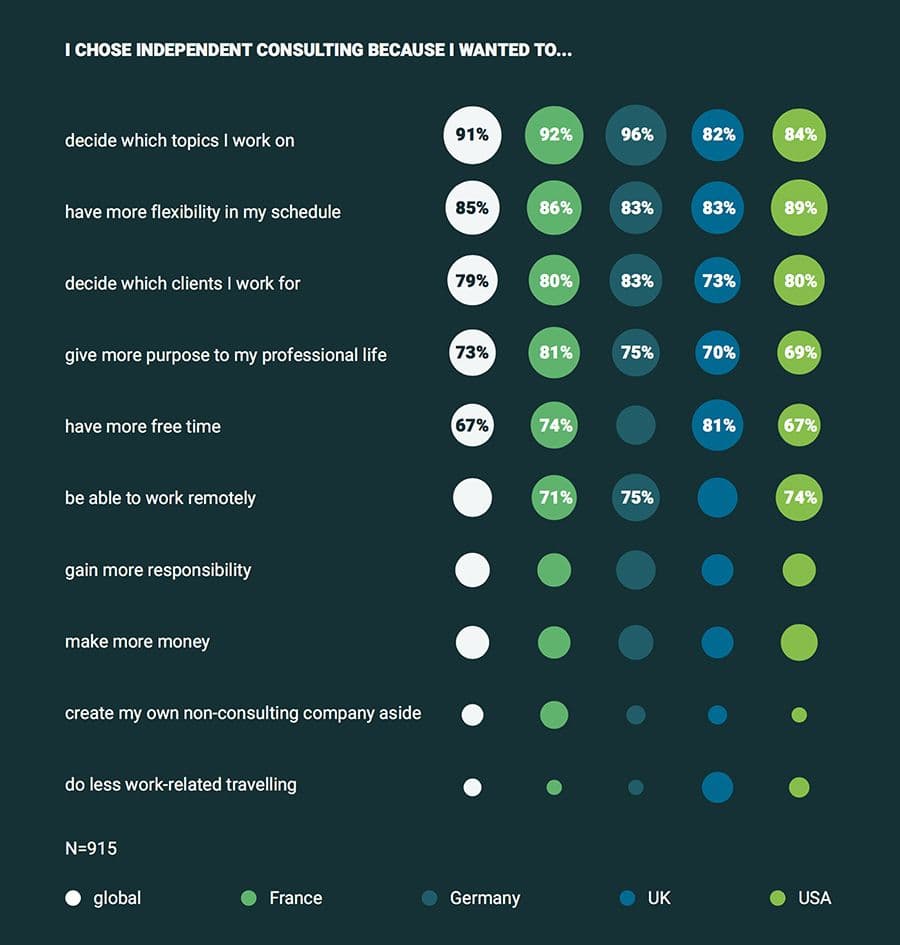 Consultancy is a more specialized field, plus companies expect you to work on a contract basis. So, you'll find that companies outsource their consultants to work for companies in different industries. This doesn't imply that many companies don't have their in-house consultants.
Mckinsey and Co, BCG, PwC, Deloitte, Bain, and even KPMG are overwhelmingly more popular among consulting companies globally. Hence, highly motivated college students and those looking for entry-level positions in the best places the consulting industry has to offer to apply to these Big Four for career growth and solid earning potential.
These companies then partner with companies in other industries and offer their staff as consultants.
And as you must have guessed already, after a while, these trained consultants go on to set up their own companies or just work independently as freelance consultants.
These days, it's easier to start your freelance consulting career online.
💡Pro tip
Grab the attention of potential clients with your own online advisory or consulting platform. Use your logo and brand colors to give your video consultations and booking page a more professional look and to build trust with your clients.
How Does Consulting work?
Some of the reasons why consultants are hired include when a business or a company is:
Having difficulty launching a product or service
Having organizational issues
Trying to expand into other regions
All of this means that being able to research and communicate effectively with clients will be helpful for the role.
As a consultant, one superpower you should have is good communication. So much of what you do will require your ability to clarify problems, talk to people within and outside your network and present an easy-to-implement solution to your clients.
In recent times, some people categorize certain aspects of consulting like strategy consulting, management/tech/HR consulting, risk/security consulting into advisory roles.
Differences Between Advisory and Consulting
Here are four major ways Advisory differs from consulting:
Duties
Advisors work long-term and are usually integrated into the organization's setup. So, they have a more extended grace period to fully acquaint themselves with their work environment while getting into the business side of things.
On the other hand, Consultants hold their role for a shorter duration. In fact, in the aftermath of the pandemic, more Consultants now work from home online, without regular visits to the office.
This means that they are less burdened with building work relationships with other departments in the firm. Instead, they work strictly with the stakeholder(s) involved in the project, mainly the company's management.
Also, projects for consultants tend to be better defined than for the Advisor.
Skillset
Since Advisors usually work long-term and with less pressure, they need to be hands-on with auditing, risk modeling, and business forecasting. The idea is that the major requirements for the role will involve them knowing how to make intelligent projections about business, take stock of operations over some time and present all these as a report. This will be helpful to the management when making decisions.
Whereas, for Consultants, the role is quite project-oriented. So, you'll have to be a quick learner, possess critical thinking skills, be a good researcher, be versatile, and pay attention to detail. Your role thrives on your ability to come on with solutions under pressure or in a short period, and these soft skills will help you deliver results.
For instance, the images below show the requirements for a consultant at different stages of their career.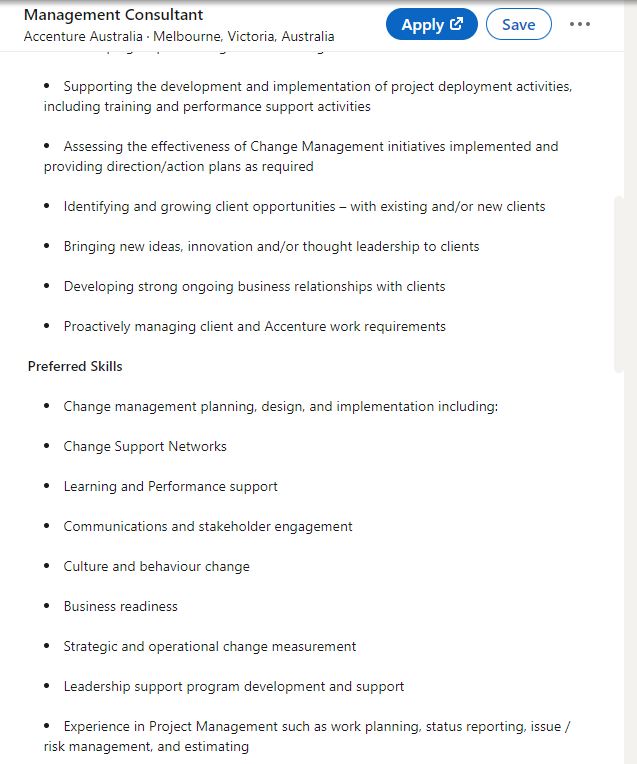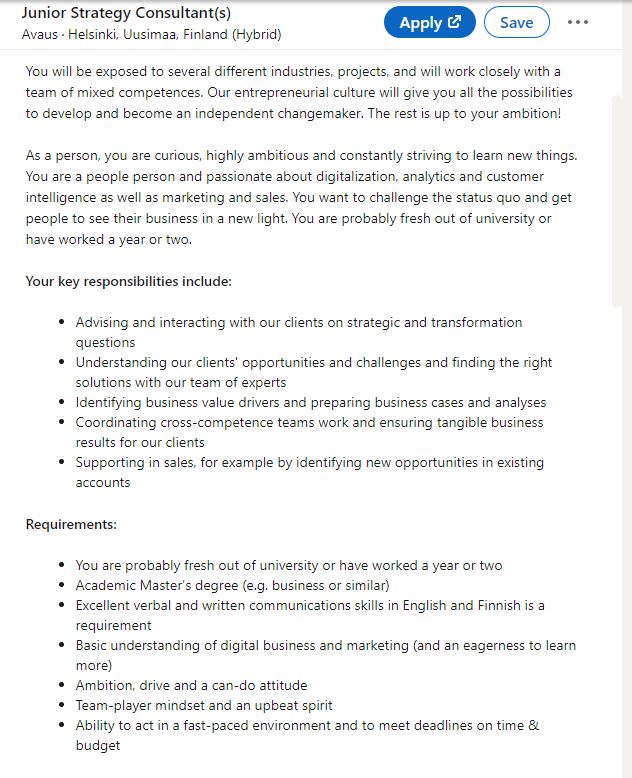 Salary
When it comes to salaries and other forms of remuneration, Consultants earn more, which makes sense since they work longer hours. According to data, we pulled from sources like salary.com, indeed, and SalaryExpert, entry-level consultants in the United States earn an average of $68,000 annually.
Advisors, based on data from the same sources, earn an average of $45,000 – $53,000 every year.
However, the different kinds of consulting jobs mean no fixed fee for consultancy. A Senior Consultant earns an average of $115,000 annually, while a senior Advisor earns an average of $96,000.
In a startup, compensation for Advisory roles is generally equity-based, while that of a consultant is cash-based.
Work-Life Balance
Work-life balance is not something many Consultants can relate with. Since the scope of your work is usually undefined, with tight deadlines, you may have to overcompensate for the high pay by working extra time. So, it's not a rarity to see consultants working 60-70 hours a week.
Advisors have it easier here as they have a better chance of achieving a work-life balance since there's less pressure around their responsibilities. Traveling, which can also eat into one's time, is more common for consultants than advisors.
Client Relationship
Consultants are often hired on a short-term basis and are expected to provide specific deliverables.
Furthermore, they typically have a defined scope of work and are expected to work within that scope to deliver specific outcomes.
In contrast, Advisors work with clients to understand their goals and objectives and to provide guidance and recommendations on how to achieve them.
They are typically more focused on developing long-term relationships with their clients and providing ongoing support and advice when needed.
Advisory or Consulting, which should you go for?
As with all career choices, the answer to this question is pretty personal. But a bit of clarity on the peculiarities of your options won't hurt, right?
Advisory is a broad field. As an advisor, areas you can fall under include: IT audit and risk assurance, financial risk management, cyber security, data analytics, valuation, financial due diligence, accounting advisory, ERP implementation, forensics, strategy/management consulting, transfer pricing, etc.
But it's not just that. Your role as one will be more incorporated into the company's operation, so just having a degree in Accounting or Finance won't be enough. So, if you possess any of the skills discussed above and you desire a bit of stability in your career to learn and grow, Advisory will be a good fit.
However, consultants are expected to be more proactive, unlike Advisors who constantly have to resort to the management for the final decision-making.
They are not to work behind the scenes and show options. You'll have to choose the best solutions. They are to act as leaders and take the lead on projects. Not just think tanks.
Also, being a team player and attentive to details helps. Your research skill is also paramount. Expand your knowledge base by learning the basics about other industries too. You might need it to get through to clients, ask for a promotion, or tell a good story when presenting your solution.
Here are more things to keep in mind:
Having the right skills, which we discussed above, is an excellent place to start. Especially if you're early in your career or looking to make a switch. And if you're not, playing to your strength will also save you some time making this decision.
Secondly, whichever one you opt for, knowledge of tools like google drive for storage, Excel for analytics, and even client management tools.
Keep up with industry blogs like consulting success, McKinsey's blog, and more.
Both roles require a university degree in either Finance, Economics, or Business Administration. However, courses like Psychology and Marketing will give you a nice head start.
Conclusion
Thankfully, with technology, the barrier to entry for many jobs has now been reduced. You can bypass many of the hurdles along the path of getting started by doing something independently.
Presenting your resume to a recruiter that highlights the different ways you've provided consulting help for people boosts your chances of getting a job. But first, you should be tech-savvy enough to relate with clients and offer services to them.
Finally, if establishing an online consulting business ends up being your preferred choice, tools like 3veta help you in setting up and easing into the role.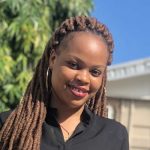 Blessing Onyegbula is a freelance content writer. On a professional level, she writes on self-development, finance and marketing; and is interested in SaaS startups.