Starting an online consultation business is becoming extremely attractive lately. It's quick and requires little resources, so many people are doing it as a side hustle or a full-time job.
Whether you are one of those people that want a flexible work schedule, or just feel stuck in your job, we have good news for you. The growing trend of remote work is here to stay and becoming an online consultant is an interesting alternative to generate income.
So, you know you can offer a valuable service and you know a few people that are happy to be your customers.
What do you do next?
'Success is the residue of planning'

Benjamin Franklin, about 250 years ago
Well, this is still true today so be sure to take it into account. Luckily, you don't need to write a 50-page hardbound business plan, just follow our steps.
What's an online consultation?
First things first, what's an online consultation?
Online consultations are a new and exciting technology that has been rapidly spreading in many fields over the past year and a half.
It offers service providers like coaches, consultants, freelancers, and their clients the opportunity to speak face-to-face without physical contact.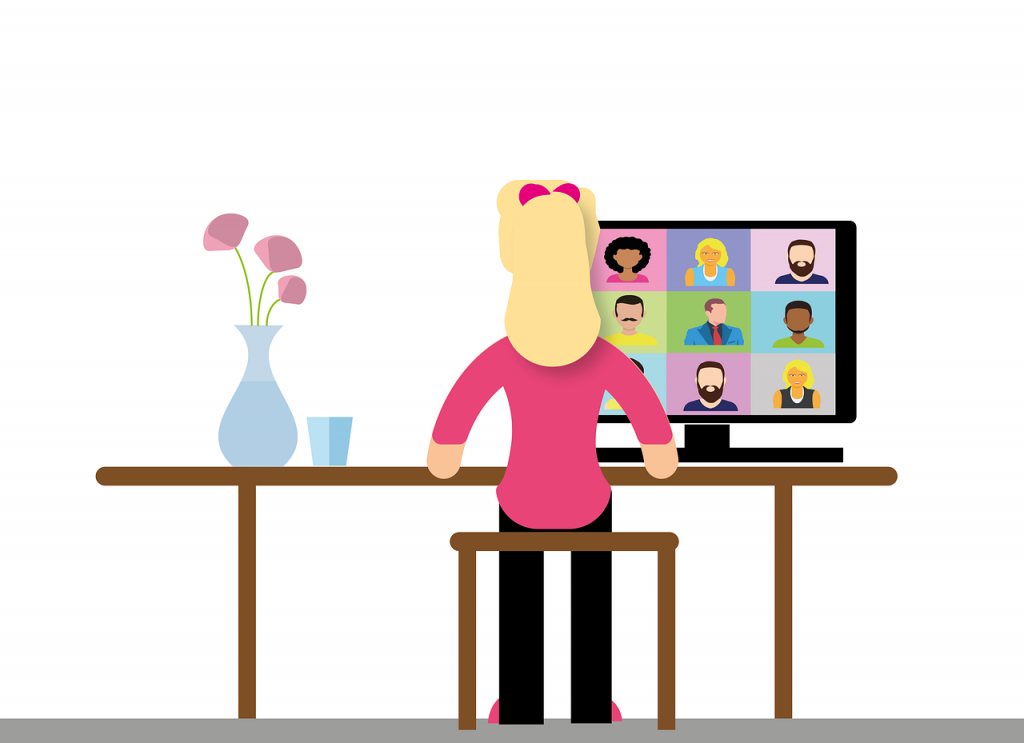 Some professionals also refer to the technology as virtual or remote consultations.
When it comes to online consultations, video calls are the tool of choice.
💡 Pro tip
3veta is an online video conferencing tool for teams and individuals who need to communicate and collaborate remotely. Raise your performance with fuss-free scheduling, branded video calls, and interactive meetings.
Do your research
This part is arguably the most important one. Since you are going to be a one-man band, you will have to put on different hats – each of them will be one of your business departments.
Legal aspects of how to start online video consultations
Nobody is a big fan of legal matters (unless of course, you are a lawyer, in which case you will be interested in our guide on how to start online consultations for lawyers), but there are a few things to think about in that area.
First of all, do you need a special license to provide online consultations? The requirements differ between professions and are also very much country-specific. But if you are providing a service, your customers will want to know that you are allowed to do so.
Talking about customers, will you be storing any of their personal data? If so, and they happen to be in Europe, be sure to check what are the GDPR requirements for that.
If even after research, you are a bit clueless about these points, why don't you speak to a specialist to have your bases covered? Actually, it can be an online consultation – a bonus experience for you!
Operational aspects of online video consultations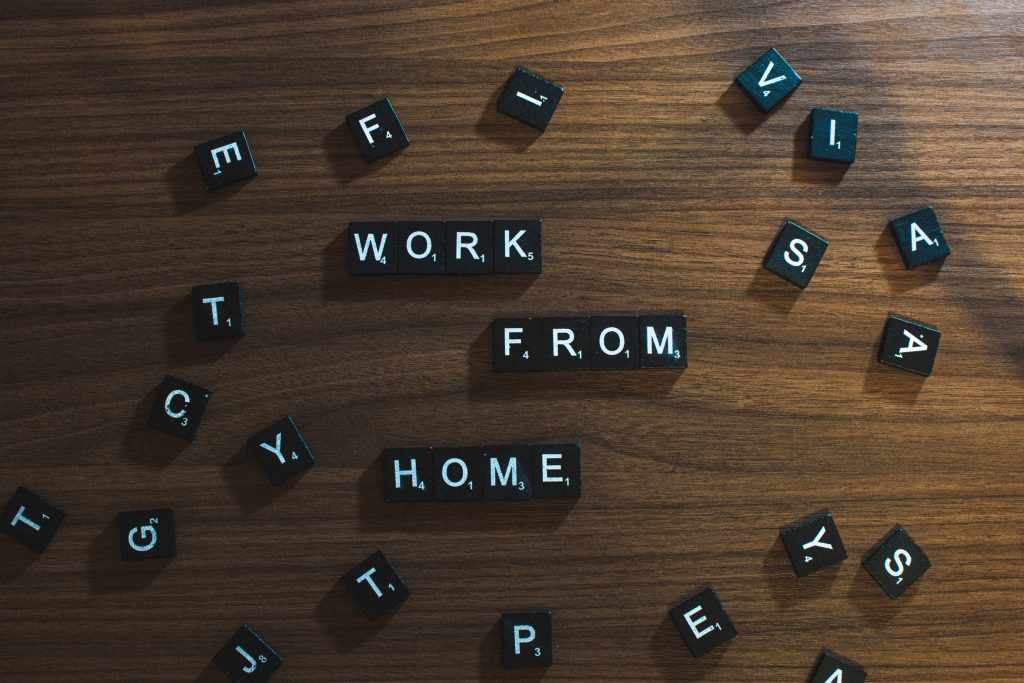 OK, you are done with the complicated legal rules, so you can focus on what you excel at. How will you give your customer the best possible experience?
Let's start from the beginning.
How will your clients book appointments with you?
Whether you take phone bookings or use an online scheduling tool, take into account your customers' preferences. Ensure the software you ask them to interact with is simple and easy. It also has to be available in the language they speak and on the type of device they will prefer to use (desktop or mobile).
Determine whether your customer should be allowed to use their camera and microphone by default or only when you allow them to. Sports instructors, for example, may prefer to have their trainees muted by default.
Have you thought about your video quality? Does it matter for the consultation you will be providing? If movement fluidity or image sharpness are important for the end result, then get a good quality camera.
Time management is crucial, too. Nutrition coaches, for example, have to consider the fact that they need to spend a certain amount of time with their clients in order to give them the best advice.
Financial and marketing aspects of online video consultations
One of the first questions you will be asking yourself is: Who will be my customers?
And this is important not only for the viability of your business as an online consultant but for your marketing choices too.
If you need to build a customer base from scratch, you will have to implement a solid marketing plan. It has to ensure your clients will be able to find and book you online. You can use the help of a marketing template to outline goals and strategies.
Saying that, consider whether your business will be fully online or you want to keep providing face-to-face services too (this is often the case with teachers). This will have significant implications on your future marketing activities.
You will also have to make some careful pricing decisions. Research what is available on the market and decide whether you will provide a single service or a variety.
A first, consultation might be priced differently than subsequent ones. The duration of the appointment will also affect the final price. Another good point to think about is will your prices be publicly available or will they only be available upon request. This can be something to consider as part of your platform choice.
When talking about prices, we have to mention payments (and payouts). There is a variety of payment operators on the market, such as Stripe, PayPal, Braintree, TransferWise, etc. Be sure to research them very well before you settle for one and keep in mind the following:
Your choice will affect how quickly you can have your funds available to you.
You might have to pay certain fees. They can be flat or a percentage of your rate.
Your clients might pay in different currencies so exchange rates will matter. Banks, for example, can't boast with the most competitive rates on the market.
Get ready for your first online consultation
This will be your favorite part. Video consultations are an exciting experience for any remote professional, and your first one will be a special one. Be well prepared for it!
Set up your workspace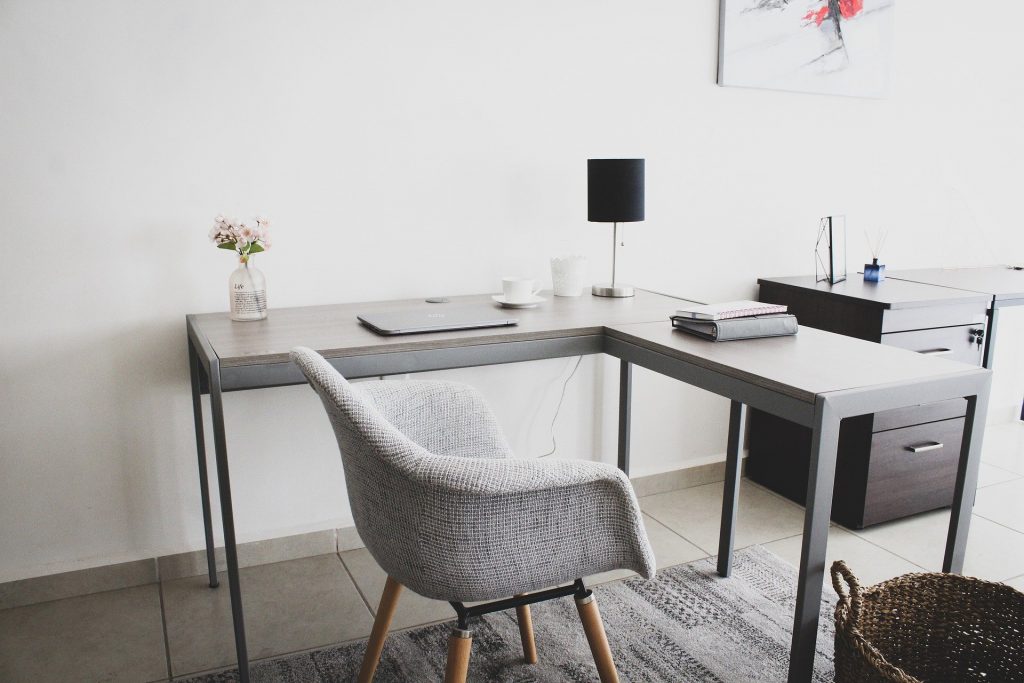 Decide where you will be having your online consultation.
Will you need a separate room for that or is a corner of your living room enough? Take care that the space looks neat and tidy and ensure you have the appropriate lighting. If you are using any props, have them ready and near you. These include a notepad, pen, or even a glass of water.
Choosing a quiet, well-lit area can help to minimize distractions and interruptions during your online consultations. This can help you to focus better and provide a more productive and engaging consultation experience.
Software and hardware check
Do you want to have the meeting on your laptop or on your mobile phone?
Consider what would be the impact for the customer from this decision.
Choosing the right tool for your video consultations could be confusing as there are a lot of apps and platforms on the market.
💡Pro tip
Having a full overview of your agenda helps you to prepare for upcoming meetings, makes it easier to track your availability, and improves your productivity and efficiency.
3veta comes with an in-browser video call feature which means you and your clients won't need to install anything. You can host your online consultations anytime, on any device with your branding on it.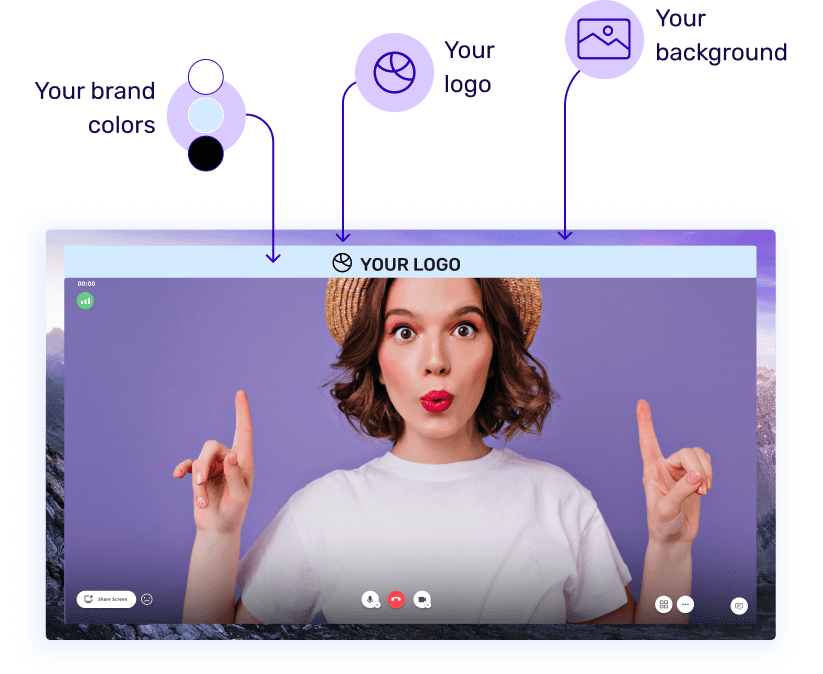 Furthermore, 3veta comes with a powerful scheduling feature that allows anyone who wants to book you to choose the most appropriate timeslot for everybody and a convenient payment feature so you can get paid fast and secure.
These are just a few of the features you might find useful if you provide online consultations.
Check out the full potential of 3veta and create your first meeting today.
No matter which platform you choose, book a test meeting so you know what steps the client will have to take. Always make sure all your accounts are set up with the correct data and with an appropriate photo (or logo).
Very important note – take care that you don't have any disruptions during the call. Turn off all your notifications (from all devices!) and don't let any bystanders nearby (moms, be careful with small children). Nobody from your household should listen to your consultations as it could impact your customers' privacy (especially important for medical consultations).
Prepare a short script
This can be especially useful if you're doing a consultation for the first time. Put down a few pointers that you must cover consulting online. These can be certain questions you want to ask or some info you have to share.
Having a short script will help you to clarify your message and ensure that you communicate your key points effectively. Furthermore, it will make your consultation more efficient, productive, and structured.
Your first online consultation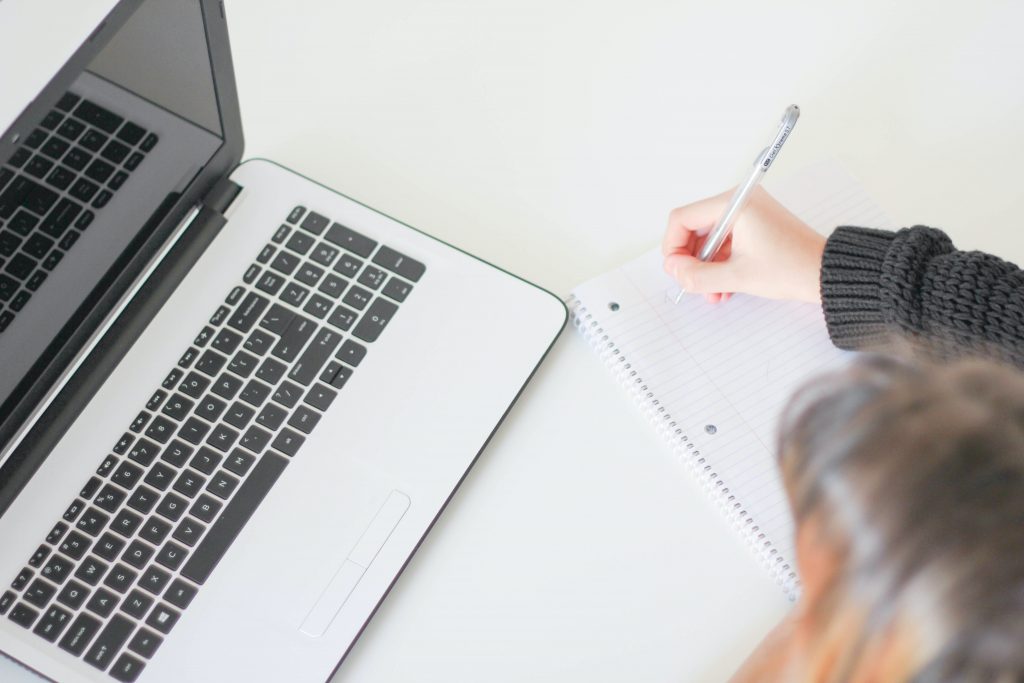 It's finally happening!
The motto of business consultants is 'Prepare, prepare, prepare'. Well, you are giving online consultations, so that applies to you, too.
You've done the research, you've got the best solution, you've prepared for the customer – now it's time to shine. Give your best during the video call and most importantly – enjoy it! After all, there will be many more to come. If anything unexpected happens on either side, just be rational about it and ask your customer what would be their preferences. As long as you are professional, everyone will appreciate that.
Be polite and considerate. Good manners are essential for getting ahead so make sure you follow proper videoconference etiquette.
Organize a follow-up after the consultation
Follow up with the customer
Send meeting notes after the call. This will immediately show your professionalism and facilitate a long-term relationship. Ask your clients for some feedback and incorporate this into your next appointments.
Lessons learned for yourself
You have now acquired valuable knowledge, so go through your checklist and see where you can make improvements.
Do you need to offer better video quality? Maybe a new web camera would be quite useful!
Or did you maybe forget to have a notepad nearby and had to get up and get one?
Don't worry, just make sure you add this to your personal checklist for meetings and you'll be alright!
Reach out to your peers
You don't need to be running on your own with video consultations. Suggest them to your friends who work in the same field. If both of you are going through the process of starting an online business, sharing the experience will give you an advantage. There is no faster way to grow than do it as part of a community.
Long-term mindset for providing online consultations
Congratulations, you are an online service provider! But your work doesn't stop here. It's time to think about your future.
As your business as an online consultant grows, apart from keeping your productivity high, you have to make sure you have the right processes and solutions in place. You have completed one or a few consultations – imagine what your job will look like if you have 5 or 6 of them every day.
Does this sound appealing to you?
Are you happy with your payment solution? The answer might be "Yes" now, but will it be the same if you start having 30 paid consultations a week?
It is vital that every choice you make for your online business be scalable for the future.
Quality has to come before quantity
Of course, everyone dreams of growing their business. And the more customers you have, the better you will become at your remote job. But don't forget that quality must be your top priority from the very start.