Remote work has been growing in popularity long before the start of the pandemic. However, it gained immense traction in 2020 when companies were forced to shut down their offices, and millions of people had to adapt to the work from home model.
The benefits of remote work and remote first work for employees and employers are countless and it's not a surprise that more and more organizations offer it as a permanent perk in their contracts.
Since this trend doesn't show signs of slowing down any time soon, we decided to compile this How to master remote work – the complete guide to success to help you enter the world of working remotely.
What's remote work?
Remote work is an adaptive working style that allows professionals to be flexible and work outside of a traditional office environment.
The core of the remote work concept is that it enables employees to work on their tasks from anywhere – be it their home, a co-working space, or a private office.
In addition, remote work provides people with a generous dose of flexibility and creates a better work-life balance which naturally leads to increases in productivity.
Why do people work remotely?
There are many reasons why people work remotely. However, the most common one is convenience.
This is especially true for family members with young children and/or elders who need care. Also, more than 60% of younger employees say they prefer to work remotely more often and use video conferencing tools instead of going to the office every day.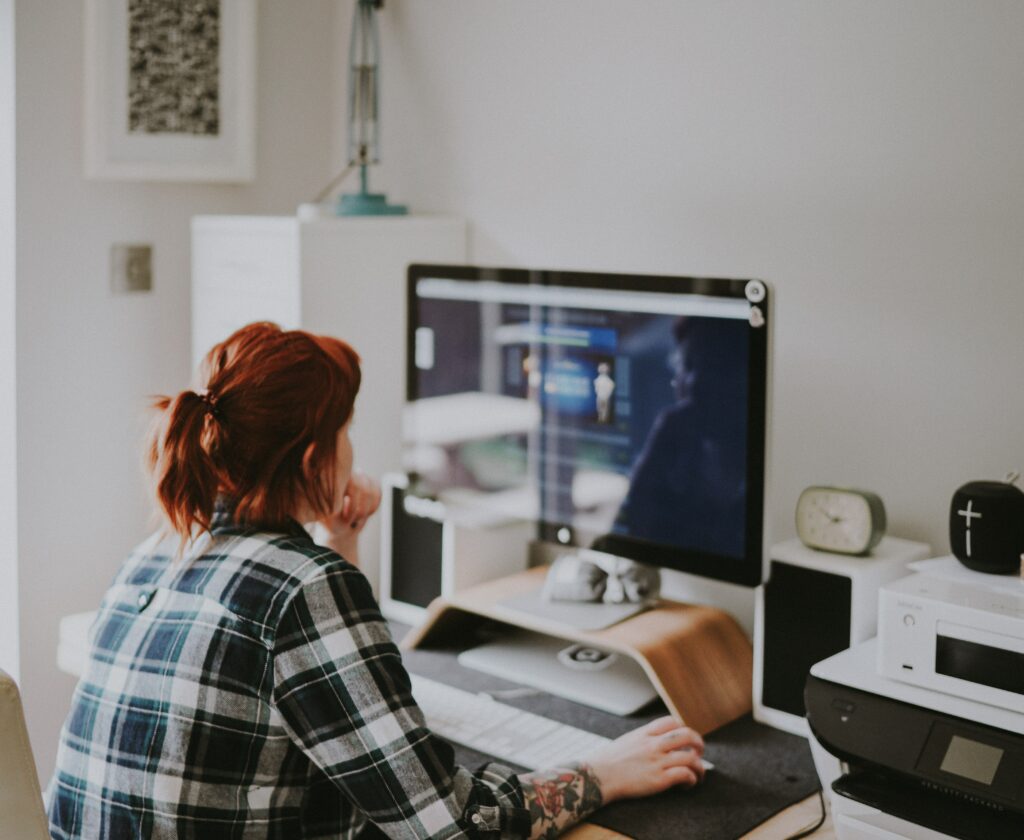 It all boils down to the pros and cons of remote work. And the pros are definitely much more prominent.
Among the biggest benefits of working remotely for employees are more flexibility, less commuting, more time for your friends and family.
However, what makes remote work truly appealing globally is that employers also have much to gain. First, they've got the same perks as employees but also increased employee productivity and lower operating costs.
Let's dive a bit deeper into them.
What are the benefits of remote working?
The benefits of remote working are numerous both for employees and employers.
More and more companies seek to reduce their expenses on office rent and utility bills and decrease their carbon footprint.
At the same time, employees look for greater control over their professional and personal lives.
Additionally, some studies have shown that people who work remotely are more productive and less stressed because they aren't constantly surrounded by distractions.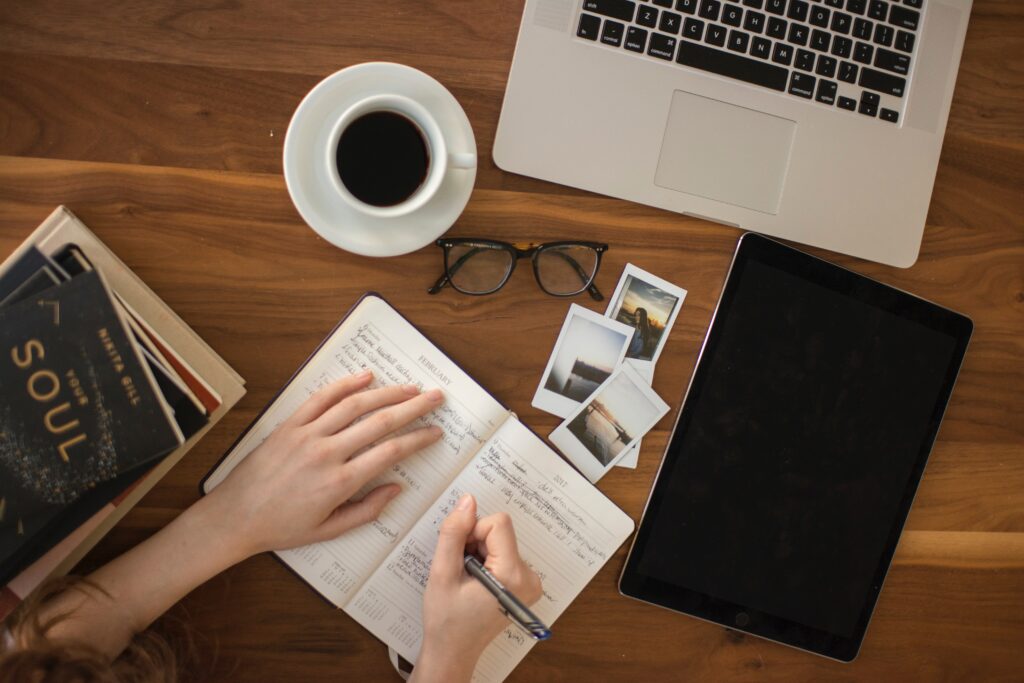 Employers, on the other side, record fewer absentees and more dedication to the job.
That said, let's have a closer look at the benefits remote work brings to employees and employers.
Embrace flexibility
Working remotely means you can work your own hours, so if you want to nap during the day, get kids from school or wake up at 5 am to start with your tasks, you can.
Plus, it helps people find their groove with their work style.
For example, some people are more productive late at night and others early in the morning. Following their own schedule lets them be more productive and efficient.
Indeed, remote workers often work on their own schedule, take breaks when they need them, and have lunch at any weird time they want.
Empower productivity
The flexibility that comes with working remotely significantly affects and increases productivity.
Orthodox mindsets still believe that working remotely means you are too lethargic and not responsible enough to hold a "real job".
However, pretty much every survey and research on the topic comes to the same conclusion – remote workers report higher job satisfaction and stronger work commitment. And that naturally leads to higher productivity levels.
During a fixed 8-hour shift schedule, people often pass through periods of low energy. This is the "I need a coffee" time of the day we all have. Remote working fixes this issue byletting people identify when they have the most energy to focus on completing their tasks and removes the judgmental looks on your colleagues' faces in the office.
Remote work has also decreased the negative effects of micro-management, helping increase the productivity of both micro-managed employees and their micro-managing managers.
Furthermore, remote working people have more time for themselves and for their families, which means they're healthier and happier. This, in turn, means they are more productive at work.
Get rid of the daily commute
Commuting is a huge burden and often causes stress and anxiety. Remote workers are less stressed compared to their in-office counterparts that commute to work daily.
More and more people opt for remote work as they see it as a great alternative to going to the office every day. By eliminating commuting, people can work from an environment that they're comfortable being in and save time.
Imagine spending 1 hour per day on public transport or in your car. That's 5 hours per week – a big chunk of time taken away from your family, friends, and favorite activities.
To quote a comment from a popular remote work community:
The back-to-office pressure is probably my main motivation for switching careers. My 8-hour shift becomes a 10-hour shift when I add in commute time.
While time is what's most important in the end, money is also a factor. Not having to commute saves commuters a non-trivial percentage of their salary. It also allows them to live further away from big cities, where rent is much lower.
Work from anywhere
One of the sweetest perks that come with remote work is that people can work from anywhere.
This eliminates the need for people to be bound to a city or location that doesn't meet their standards.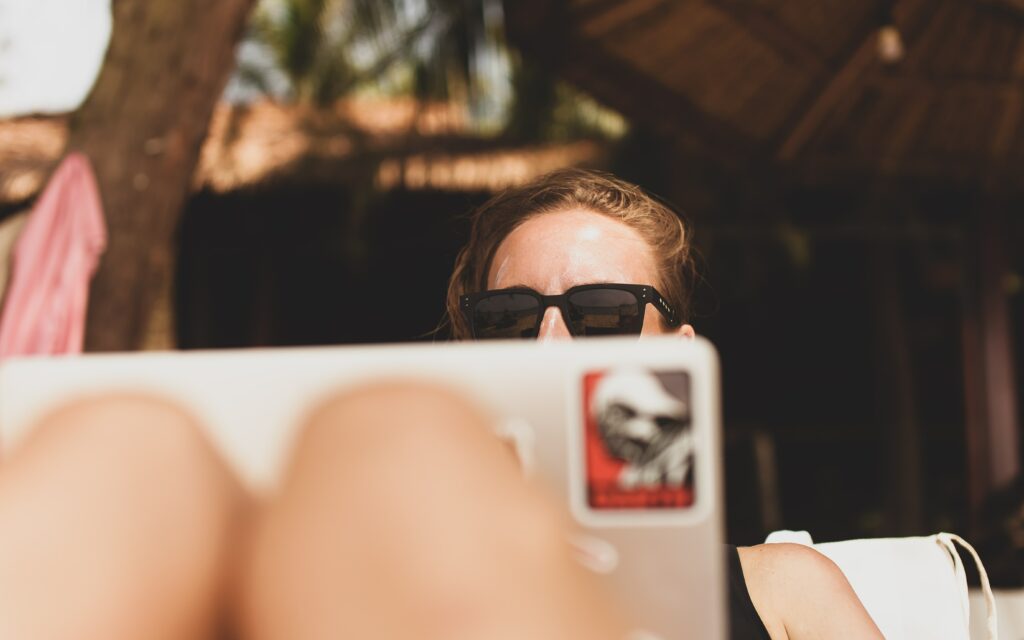 As long as you have a decent internet connection, it doesn't matter if you live in a village in the mountains or a bungalow near the sea.
Hiring remote employees is also beneficial for companies as they don't need to limit their search to a specific location.
Having a wider pool of talent means they won't miss out on the most qualified candidates.
Veronica K. from ultroNeous shares that: "Hiring remote web developers and designers has helped us find the valuable talents around the country. We were hesitant about going for remote hiring, but it worked out in our favor." Moreover, she adds that: "the tech team managed to finish work efficiently, bugs were down by 28%, saved time, and job satisfaction was off the roof".
Lower operating costs
If this hasn't been made clear yet – people crave flexibility.
Companies that took this into account now register less anxiety and better mental health among their employees. Besides, the remote work model allows companies to save money they would instead have been spent on office rent.
Employees also feel the economic impact of working remotely. No commuting means fewer expenses and more personal time.
How do people work remotely?
To work remotely, you need a clear remote work strategy.
It's usually prepared by the company you work for to ensure that all remote employees are aligned with the expectations and objectives of the organization.
The core of this strategy is providing a virtual workspace.
That includes all the tools the staff needs to communicate and collaborate efficiently, as well as dedicated cloud storage, online project management tool, etc.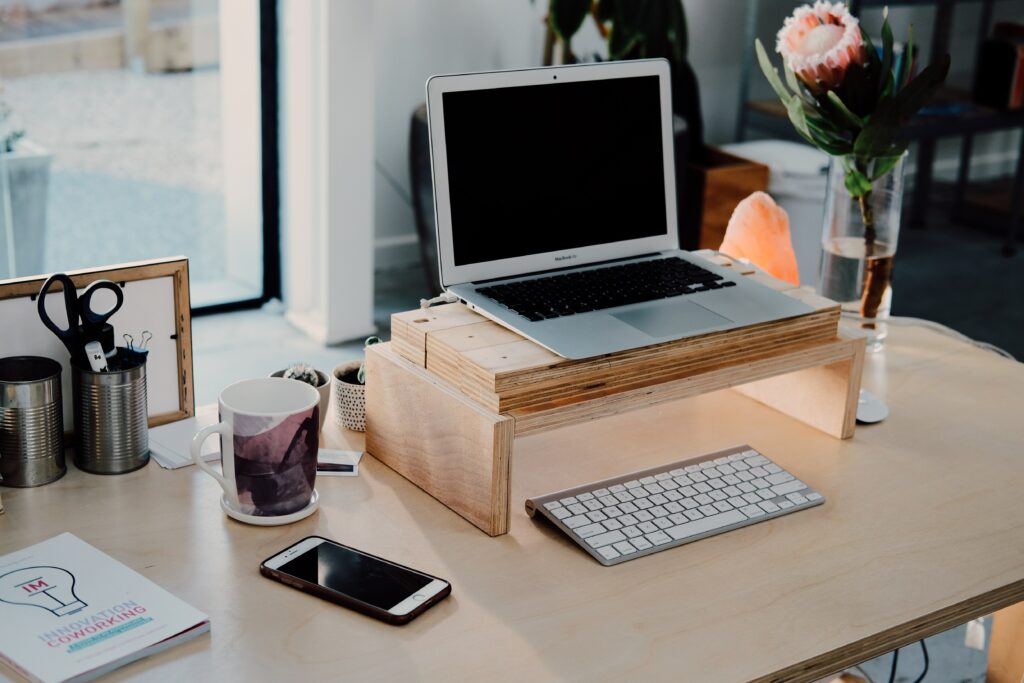 Besides a remote work strategy, you'll need to find а place to work from.
It could be a spare room in your home, a cozy cafe nearby, or a local co-working space. A place where you feel comfortable and where you can focus on your work without distractions.
Lastly, you need the right gear and accessories – a laptop, external monitor, keyboard and mouse, and everything else the job requires.
All these are usually provided by the employer.
What jobs are available to work remotely?
Thanks to the growing interest in remote work, a huge number of jobs are available for people who want to work remotely.
According to Indeed's Hiring Lab, remote work opportunities have increased during the pandemic and continue to do so.
People who seek a career in customer service, sales, web development, and marketing fields have a great chance to find a remote position.
What are the challenges of remote working?
When you work remotely, you are your immediate boss. You are first person in the line of responsibility and accountability of your tasks.
You have to make sure you're completing all of your tasks on time and that they're high-quality. You'll also need to be more organized, as deadlines will no longer follow a strict and set pace.
But with these challenges come great rewards too.
First… you are your own immediate boss! You'll be able to work in peace, without having to commute or spend hours each day in a noisy office.
There are also fewer distractions at home than at an office where people are constantly coming in and out to chat with coworkers or just stop by for a quick talk about the latest news.
Here are some of the most common challenges remote workers experience.
Communication feels fragmented
For remote workers, communication can be a difficult issue to navigate.
Different time zones and schedules might cause problems with the workflow.
According to Buffer's 2022 State Of Remote Work, 59% of the respondents report that they want to work from home. With such a high number, employers and remote team managers must take the initiative and establish a structure for good communication and collaboration.
There are various tools out there that can facilitate sync or async team communication – 3veta, Slack, and Zoom, to mention a few.
Just test them out and see which one best suits your team's needs.
Isolation
Working from home is great when you're not stuck in traffic, but sometimes it can be lonely.
The virtual world depersonalizes our connections and interactions which leads us to miss the face-to-face time with coworkers and/or clients.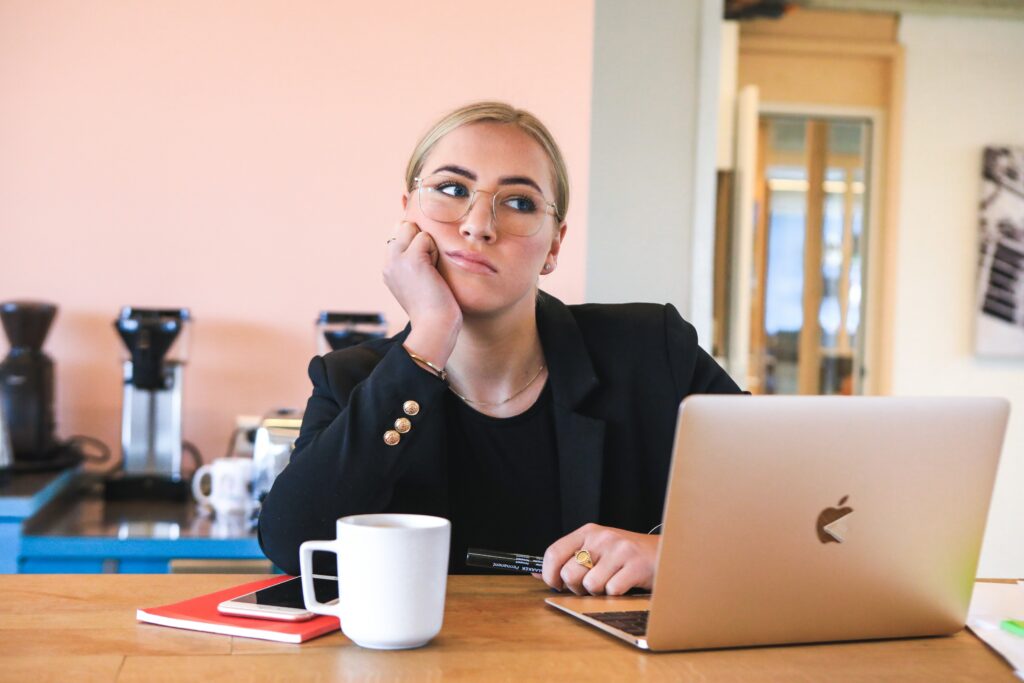 To manage the feeling of isolation, one should first start talking about it.
Doing regular video or stand-ups offers an opportunity for everyone on the team to catch up with each other's progress, ask for help or help others get around any bottlenecks that they might be facing in their work.
Jason Yavorska, the founder of SynuraHQ, adds that another clever way to overcome isolation is to replace work friendships with local connections: "volunteer in your community, lunch with people at the local coworking spot, and that sort of thing can help".
Overwork
It is important to eliminate the barrier between home and work, which often causes employees to have a hard time "turning it off" after they clock out for the day.
Remote workers are usually attached to their devices at all times (conferences calls, emails, etc.). And these don't stop at end of your workday if other team members are working across different time zones.
To solve this issue create a commute from home that you can do before the actual one – even if it's just going down for coffee or something.
Spend some time in the morning before work: take showers, eat breakfast, and read some news.
Then, once done with your day, shut down your computer and take a few minutes to wind down.
What are best practices when working remotely?
When you work remotely, it's crucial to stay productive.
This can be a challenge, because you're likely to feel more isolated or lonely and not as connected with the team.
For this reason, it's important to set daily goals and make sure you're getting enough sleep, eating healthy, exercising, and having fun.
However, if you are new to this type of setting, it can be difficult. For your sake and the success of your team, here are some tips to help you out.
Create boundaries between work and life
Working remotely comes with its own set of challenges that you might not have faced in an office.
Remote workers need to establish boundaries between work and life. You might have to take time off on the go, or you may find yourself working while sick.
To be a successful remote worker, you need to make sure that your work doesn't start to infringe on your life. Set working hours and make sure that you're sticking to them.
Setting boundaries is important because it will help your company (and co-workers) know what's expected from you as well as give you a sense of direction for what is allowed and what isn't.
Here's a great video by CGP Grey on setting these boundaries.
Take regular breaks
Taking regular breaks is important, especially if you don't get out and are staring in front of your screen all day.
You should strive to take at least a 5-minute break every 25 minutes throughout the day.
A quick walk or 10 minutes outside can help clear your head and let you focus when it's time to get back to work.
Connect with your teammates
One of the most important things that you need to do to succeed with remote work is to stay connected with your teammates.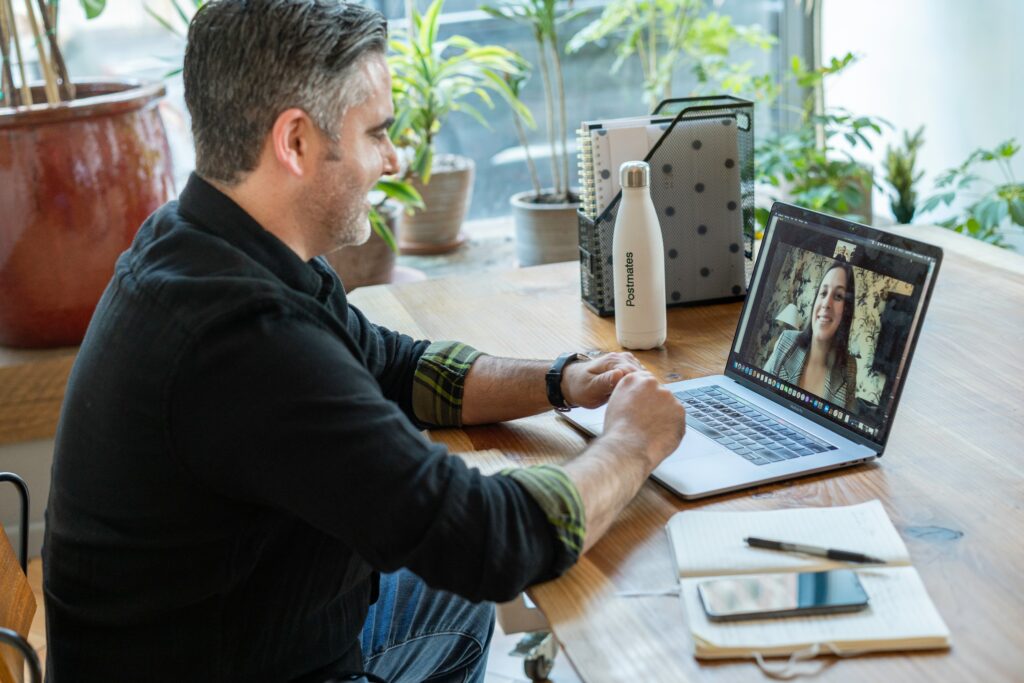 Start conversations about weekend plans, ask for movie recommendations or share interesting news.
That's a very easy way to build relationships and stay connected with your colleagues.
Tips and tricks for working remotely
If you're new to working remotely, whether because of the Coronavirus or as a result of successfully finding a remote job, it may be necessary for you to change your habits and routines to make this style of work successful.
Maintain regular hours
Part of achieving a better work-life balance while working remotely is having clear guidelines for when to work and when to call it a day.
Automatic tracking apps like Rescue Time will help you monitor how much time you or your remote employees are actually spending on productive tasks versus slacking off during the day.
You can use that data to your advantage. For example, if you are most productive between 9 AM and noon, don't schedule meetings during that time.
Create a morning routine
Setting a specific amount of time to work is one thing, but creating a routine that leads you into the chair is another.
Think about something in your morning routine that indicates you're about to start working. Look for an existing habit like making a coffee, brushing teeth, or coming in from walking with your dog, and tack on starting up work as well.
Habits are hard to break and make positive changes in your life.
If you want to master the remote work game, pick something you like doing and turn it into a habit and change your approach to your working day.
Create an evening routine
Similar to the morning routine, you can also create an evening routine. For instance, at the end of the day, you can clean up your kitchen or living room.
Sounds unrelated to work but bear with me.
You usually work in the morning. It is proven that if you enter a workspace that is clean and tidy (especially if you cleaned it yourself), you'd already feel you have accomplished something. Your productivity will be higher and you won't lose any time in the morning doing chores.
Alternatively, your evening routine could also be used to set the boundaries. It could be an activity you are looking forward to all day and marks the end of your workday. For parents that's easy, e.g. take the kid from school. For me (as a dog owner) this is the evening walk of my dog. This is great for me because I cannot push this event too late in the evening and at the same time, I cannot skip it completely.
Set clear ground rules with other people in your home office
Set ground rules with other people in your home to avoid conflicts and distractions.
If you share the space with another person, discuss quiet times and meeting times. If you have children, make sure they know your working schedule and negotiate what they can and cannot do when they come back from school.
And lastly, just because you work remotely doesn't mean you are always free to take care of all domestic responsibilities.
Doing everything by default may lead you to feel taken advantage of and that decreases productivity.
Dedicate a space for work
Having a dedicated office or space for work at home is a must.
If you don't have a spare room, equip a desk or table with all the peripherals you need for work.
Pay attention to ergonomics as they can help you avoid neck and back pain, which can impact your work.
Choose a comfortable chair and don't hesitate to put a pillow to support your lower back.
Give your working space some personality add plants or your favorite art.
And last but not least, try to keep your workspace as neat as possible to free yourself from distractions.
How to manage a remote team?
Remote work doesn't come with a brand new set of management challenges. In fact, many of the same principles as managing an in-office team still hold.
So, what are the most important things to consider if you manage a remote team?
Prioritize effective communication
As a remote or hybrid team manager, you need to be transparent in your communication with your employees. You want them all on the same page so that there is no room for confusion or miscommunication.
Encourage them to communicate with each other through chat and video conferencing tools.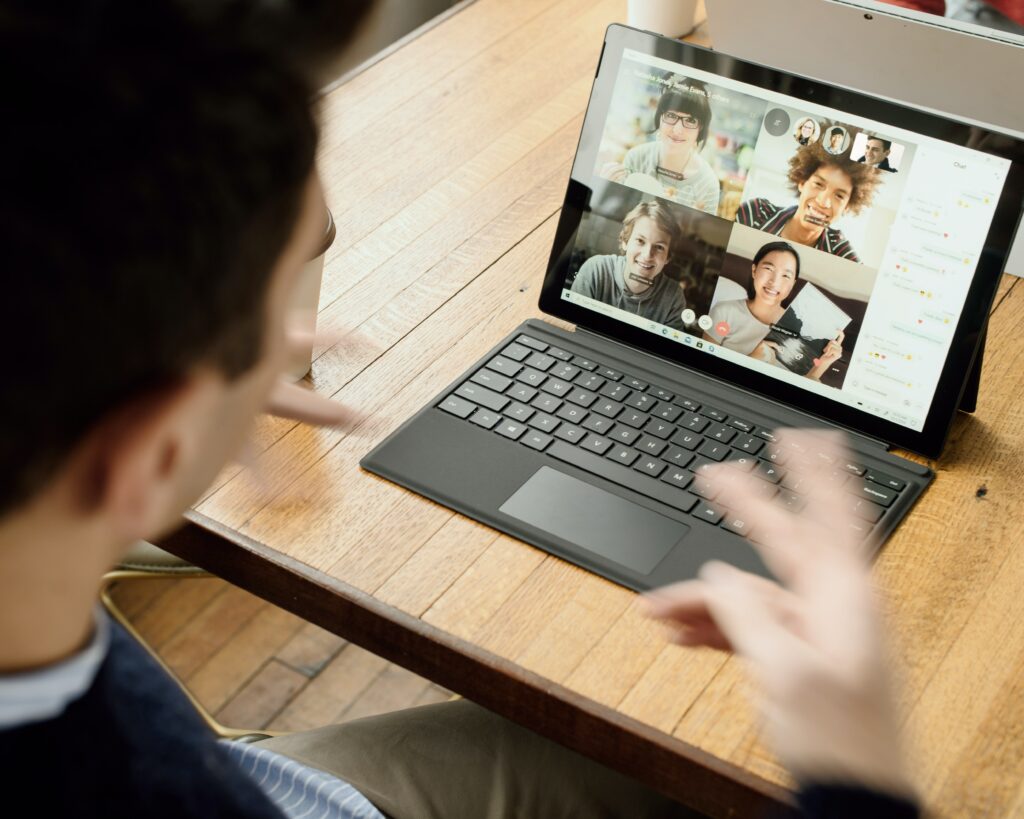 Keep in mind it's not enough just to delegate tasks and provide feedback via these types of software. Regularly jump into discussions or start one yourself from time to time.
It's crucial that you set aside time to chat with your team members throughout the workday and make sure they have everything they need to be successful out of the office.
Run effective meetings
The best way to boost team communication and collaboration when managing remote workers is through scheduling effective meetings.
These virtual meetings empower your team to share updates, brainstorm on new ideas and define clear priorities.
The benefits of these virtual meetings are immense as long as they are held properly.
Find a time that's convenient for everyone.
That's usually a tricky one but with a powerful tool like 3veta, you can have a full overview of your team's availability. Just open your shared team calendar and find a free time slot that suits all your team members.
Also, make sure to turn on your camera.
Turning on your camera during virtual calls improves engagement. It also prevents others from multitasking (for example reading random emails) and not paying attention to the conversation.
According to this poll in a remote work community, it seems that the majority of people expect and/or prefer the camera to be on during meetings. Make sure you are mindful of other people's expectations and not only your preferences.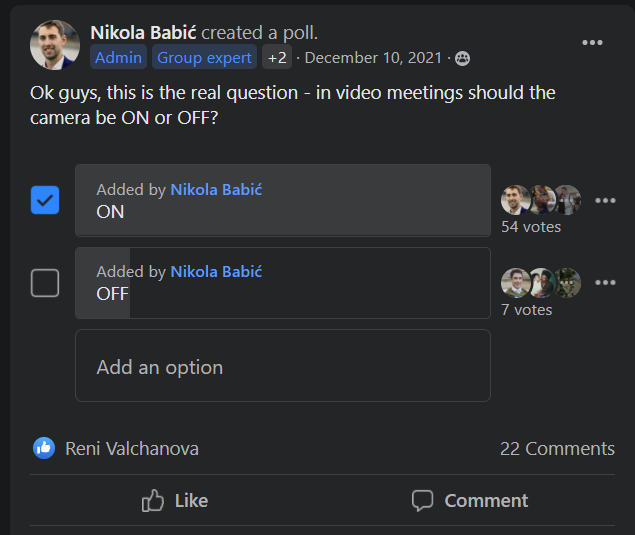 Take the time for small talk.
It doesn't need to be much more than an introductory sentence about how someone's day or week was going. This will allow people to feel comfortable enough speaking up.
How to build a remote work culture?
Remote work is a culture of its own.
Sara Høyer Kragelund, the co-founder of Insightment, shares that: "Remote work will never work without serious employee involvement. One of the biggest threats to a successful remote workplace is the lack of company culture and sense of belonging. Employees generally love the flexibility that remote work offers. But at the same time, many employees struggle with a declining attachment to the workplace."
In the following lines, we are going to go over different aspects that need to be considered if you want to build your remote work culture successfully.
Build trust
First and foremost, you need to make sure that people who work remotely do as much as they can to feel like they are part of the team and not just sitting in their own office with no human contact all day.
In live interactions, your body language, tiny gestures, a tap on the back, bringing chocolate to the office, or paying for lunch can all help build rapport with your team.
When working remotely that cannot be done. There are other ways to build trust and they are mainly work-related. So you've got to approach work with extra care.
You can do this by making them feel welcome and assigning projects they can help with or that they would be interested in.
Ask for feedback, show interest in their work, and ask them to be proactive.
All these small steps will help build trust and engagement.
Set mission and goals
It's easier to create a high-performing remote work culture when every team member understands the company's mission and goals.
The easiest way of doing this is by allocating time for regular and meaningful discussions about what it means to work at your company and how that shapes every decision you make.
This reminds people of why they are working together, which can help strengthen culture or motivate your new remote employees who just joined up with you.
Organize 'water cooler' meetups
Host weekly virtual "water cooler meetings" where all remote team members are encouraged to join.
Discuss not only business-related matters but also personal life. This allows everyone to get together even though they work remotely.
If you remember, at the beginning of the pandemic, many companies were organizing Friday drinks over Zoom. What happened to those? Well.. we got bored of them, I presume. However, such meetings can help build a team so you should not forget about them altogether.
How to boost remote team performance?
At the last count, there were over 20 million remote workers in the US alone, and they make up a significant portion of the total workforce at many companies.
The key to success with remote work is all about communication and collaboration.
When it comes to that, you will have to invest time in making your team as connected as possible by giving them access to the same data and allowing them to communicate easily across any device or platform.
To keep your remote team members engaged, you should also make sure to offer them innovative tools for their day-to-day tasks so they can be more productive and do their job better.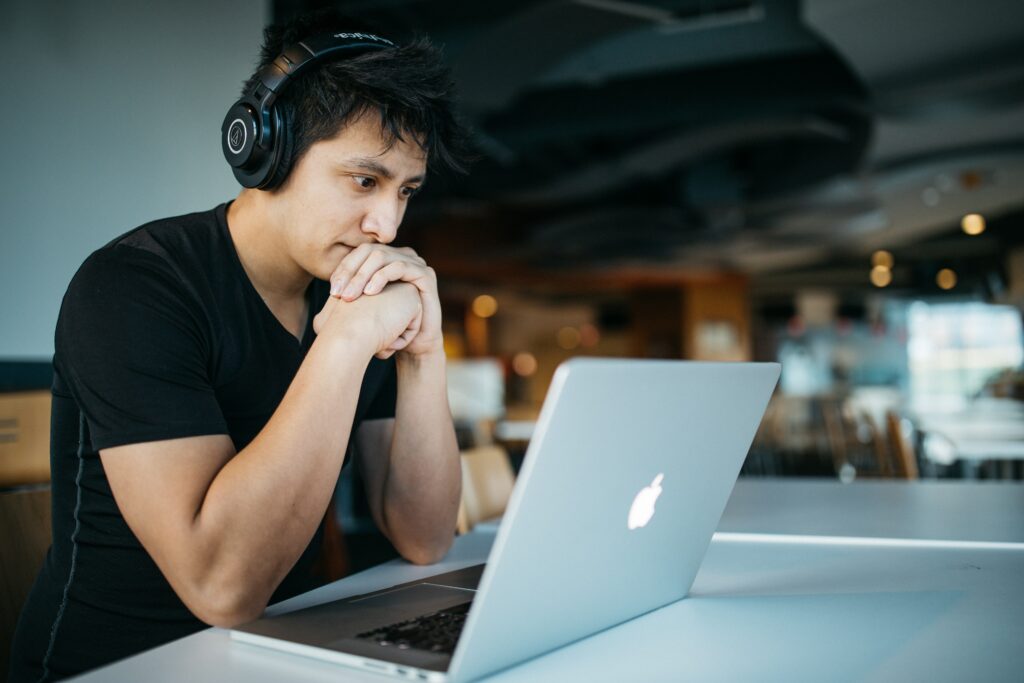 You should make it easy for them to stay creative and motivated by providing them with opportunities for professional growth through training and development programs.
Besides those opportunities, Dr Evi Prokopi suggests that offering perks like a new laptop, free snacks, courses, or subscriptions to your virtual and hybrid employees is a great way to show appreciation and trigger motivation.
In order to boost productivity, you first need to study their needs and find out what works best for them individually.
We recommend creating a detailed employee engagement plan that meets their needs on both a personal and professional level.
This means investing time into developing a comprehensive onboarding process where they are introduced properly into your company culture and given everything they need (e.g., remote training, work equipment) to succeed right away.
How to engage remote employees?
The best way to engage your remote employees is to keep communication open.
Communication is key to every successful remote team.
Having regular meetings is the most effective way to engage your remote employees. Weekly or monthly meetings with each of your team members are a great way to make sure work is on track and if they have any issues or needs.
You can do this by checking in via video chat, sending regular email and text messages, and generally making sure that you are present in the lives of your remote employees. As a manager, I try to spend 1 to 1 time with everyone on my team.
Make sure that you are listening to their feedback and concerns as well because they will have different needs than someone who works in an office.
Their needs might include more flexibility or different communication preferences giving them a better work-life balance.
There are also interesting tools that can help you with that. For instance, the Donut app for Slack sets up workspace members to have a 1 to 1 meeting every week. In a team of 10, there are 45 different pairs of 1 to 1 meeting! In a team of 20 people? 190 such pairs. You will be meeting for 3 years before you exhaust all the possibilities! Certainly, it is not about 'exhausting all possibilities but it is extremely important to start exploring them.
Streamline the communication process
Streamlined communication processes are a great way to ensure that your remote employees are happy and productive.
Considering how often do you want to communicate with them and come up with some ideas on how do you want to interact with them.
Some people prefer to have a chat every day while others might be more comfortable with less frequent chats.
Show appreciation
Another way to engage your remote employees is to tell them how much you appreciate their work.
There are many benefits of doing this, including boosting morale, creating a better work environment, and fostering a sense of appreciation for the employee.
Some ways that you can do this include:
Organize team buildings and social events
Team buildings are a great way to stay engaged with your remote employees. This will help your employees feel connected to the company as well as their teammates.
Make sure you have a plan for when you organize team buildings and social events.
You should make it casual, but still productive (here are some virtual team-building ideas).
You can also arrange for some of these activities to be done in person, such as taking a group out for lunch or doing an informal meeting together.
If you are fully remote and cannot really meet, consider organizing a virtual team building. Those could be quite fun, too!
Ask for and give constructive feedback
The more you interact with your remote employees, the more it will benefit you. You can ask for feedback and give constructive feedback just like you would with someone who is in the office.
Keep in mind that remote employees might have different needs than someone who works in an office setting.
For example, they might want more flexibility or they might want to communicate via video call rather than email.
Try to accommodate those needs when possible so that they feel comfortable working remotely.
Be flexible and empathetic
You should also be flexible and empathetic to the needs of your remote employees.
For example, if they need to take a sick day or they can't join a video chat. Make sure that you're understanding of their situation.
Another way to engage remote employees is by working with them on their work-life balance.
Be understanding of the challenges they are going through and make accommodations for them if possible.
Set clear expectations
The best way to make remote work successful is to set clear expectations. If you are not in the same physical location as your employees, you will need to set guidelines and policies that they can follow while they are working from home.
You must establish clear boundaries of what is expected from them so that you both know what is and is not acceptable at all times.
This shows a sense of trust with the remote employee and makes it easier for them to do their job.
Is it easy to get remote work?
Getting a remote job is not that difficult nowadays.
The only thing you need to consider is that some remote work platforms might be overcrowded since many people are applying for remote jobs.
However, if you're patient and work on your skillset you'll get an offer in no time at all.
Something to keep in mind tho is that remote working requires some extra steps such as investing in a good laptop with a solid security system, having Wi-Fi in every room of your house, having a free space to set up your working spot, etc.
To master remote work, you have to take these considerations seriously.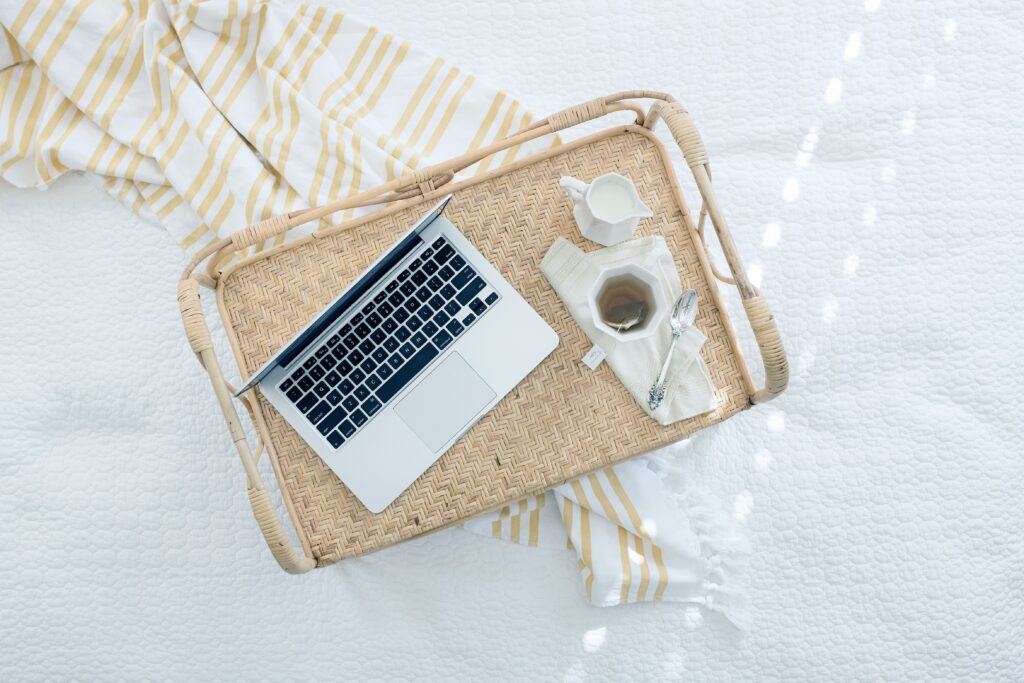 If you do so, you'll be able to enjoy all the advantages that come with remote work like living anywhere in the world.
This can be very beneficial for people who want to travel or just don't like their current living situation.
It also allows people with families to move without uprooting their children's lives as they can start telecommuting instead of moving far away from their family members.
What skills do remote workers need?
There's no doubt that the skills of remote workers are different from those of people who work in an office.
Self-discipline and adaptability
Remote workers need to be self-motivated and disciplined, as they don't have someone looking over their shoulder. At the same time, remote workers need to be adaptive and reliable.
Time management
Remote work requires a high level of time management. That's why remote workers need to be good at organizing their time, setting goals and deadlines, and working without supervision.
Communication skills
Remote workers also need great communication skills as they are constantly interacting with people on both ends of the internet – through email or video conferencing systems.
Legal considerations for remote workers
Is there a remote work policy?
Employers with a remote work agreement or policy will often have their own expectations for productivity and time spent working remotely.
These policies are crucial to understand and review carefully, as sometimes they can differ greatly from the original employment contract.
For example, an employer may only care that you complete your tasks while allowing you to choose when.
Alternatively, they may prefer that you come in every day during certain hours to report what's been done so far.
Who owns and pays for remote work equipment?
Similarly, in an office setting, your employer needs to make sure you have all the tools necessary for completing your tasks.
Remote employees need to remember that any equipment provided by the employer belongs to the employer. Often that means you cannot use them for personal use.
Is your remote workspace safe?
When you work from home, your employer is required to ensure the workplace is healthy and safe. This includes making sure every employee gets an ergonomic assessment completed if they experience an injury while working remotely (for example, developing wrist or back pain).
Legal considerations for remote team managers
Wage and hour compliance
Wage and hour compliance is a delicate issue, one that is amplified in remote work settings.
Exempt employees are paid their set amount regardless of the number of hours they have worked each week.
Non-exempt employees generally must be paid at least minimum wage for all hours worked and overtime pay for any additional time.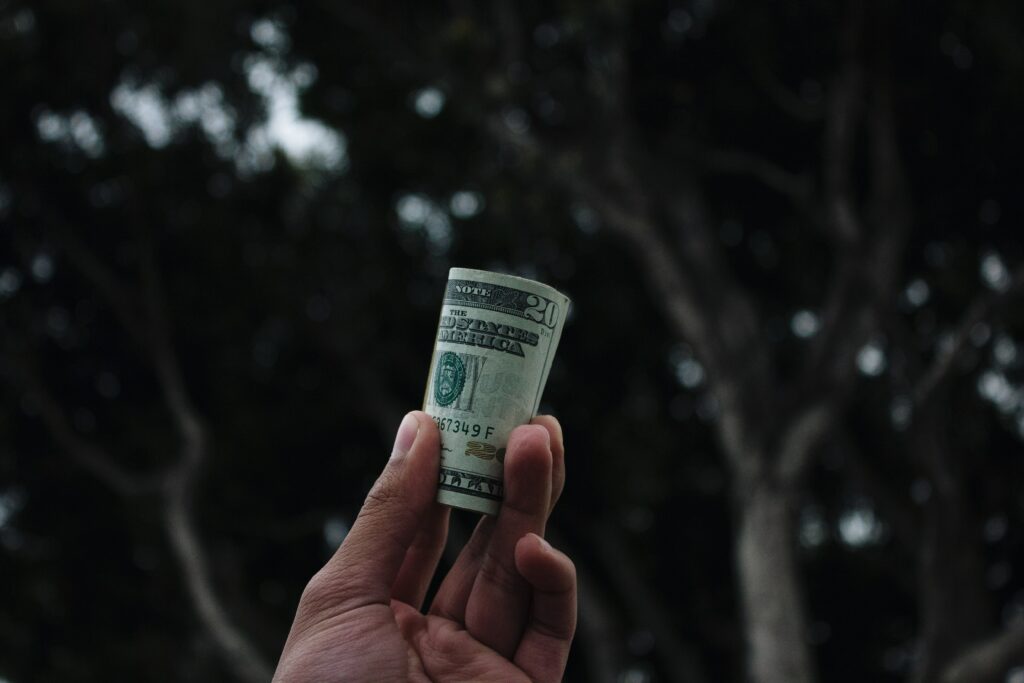 Employers usually capture an employee's weekly scheduled working hours without any issues, but it's when small "off the clock" tasks occur that make up hidden time.
This can be especially concerning with a remote workforce.
To better protect against potential violations of these regulations, employers should have strong policies concerning expectations about performance (e.g., only performing a task during scheduled hours or working less than X number of total hours per week).
Out-of-state workers
Another common issue that comes with remote employees is navigating state and local laws when they work in a state different from the main office.
When all employees work in a single location, employers will know they are covered by the laws of this state and locality.
When an employee is working from another place (or even area) it can cause nuanced issues about which law applies to them.
Furthermore, employers need to become aware of potential tax implications for workers who might live across different borders.
Performance management
Even though remote employees are not physically present in the office, they must still meet company policies.
This is extremely vital for any employer to defend against a dispute.
Documentation is always necessary evidence in employment disputes, which can mean the difference between a defensible case and risky litigation.
Therefore remote team leaders need to learn how to recognize informal remote complaints (for example, through an informal message) and must immediately report them to the appropriate individual at the company.
Final Thoughts
There you have it – the complete guide to how to master remote work.
As you've seen above, there are many benefits for employees to be working remotely like increased productivity and morale as well as lower stress and increased happiness.
Remote work also proves to be advantageous to employers since they can save office costs or supply costs, hire more engaged employees with higher retention rates, and promote environmentally-friendly approaches toward work.
All that thanks to remote workers.
It's easy to see why people call remote life "the future of living".
The advantages that remote life overshadow its limitations.
However, one thing worth remembering is that: "Remote work" actually does not provide flexibility and work-life balance. Companies that do it well can provide for that. Sending people home and calling it "remote work" does not necessarily result in flexibility and work-life balance. It's the specific policies of individual companies that can create the trust and accountability necessary to really reap the benefits. As usual, the magic lies in the details.", as Valentina Thörner, a remote leadership expert, notes.
Working remotely is easier and more efficient when the right tools, equipment and strategy have been chosen.
With a proper setup and management, you can leverage this opportunity to its full potential.