Becoming an independent consultant has never been easier.
Nowadays, professionals are tempted to become gig workers, because freelancing offers better working conditions compared to a corporate job.
The gig economy is usually used in the context of workers who engage in one-time or short-term contracts. However, during the pandemic, this changed drastically. It's now dominated by experienced and highly-qualified professionals who value their time and skills.
Self-employment offers more flexible working hours and the same -or even higher- income than the office job does.
In case you're considering starting a consulting business on your own, but you're not sure where to start, here's how to become an independent consultant step-by-step:
1. Choose a niche
One of the most common mistakes is trying to be everything to everyone.
People aren't fans of limitations and you might think that focusing on just one particular niche means losing opportunities.
Actually, the opposite is true.
Be a specialist, not a generalist.
Become an independent marketing consultant, an independent sales consultant, an independent educational consultant, or an independent legal consultant. You have many options, but you should actually choose just one.
My advice is to stick to the industry that you're most passionate about and with which you have some relevant experiences.
The more precise you are in what you're doing, the better.
Thus, once you've found your niche, you should determine the obstacles other people are struggling with that you're able to offer solutions to.
That's how you specialize.
Specialization is crucial because it allows you to sell yourself to potential client as the best problem-solver for their business.
💡Pro tip
If you want to become a successful independent consultant, dedicate all of your skills to solving one particular problem in the field of work of your choice. That way you'll appear more professional and reliable.
2. Acquire additional skillset through just-in-time learning
Another useful tip on how to become an independent consultant is to keep learning.
People are used to going to college/university first, earning a degree, and then looking for a job that requires the skills they've acquired.
That's how our society functions, sadly.
From a very young age, you're pressured to study without even making sense of how you'll benefit from your degree and what positions you'll be qualified for.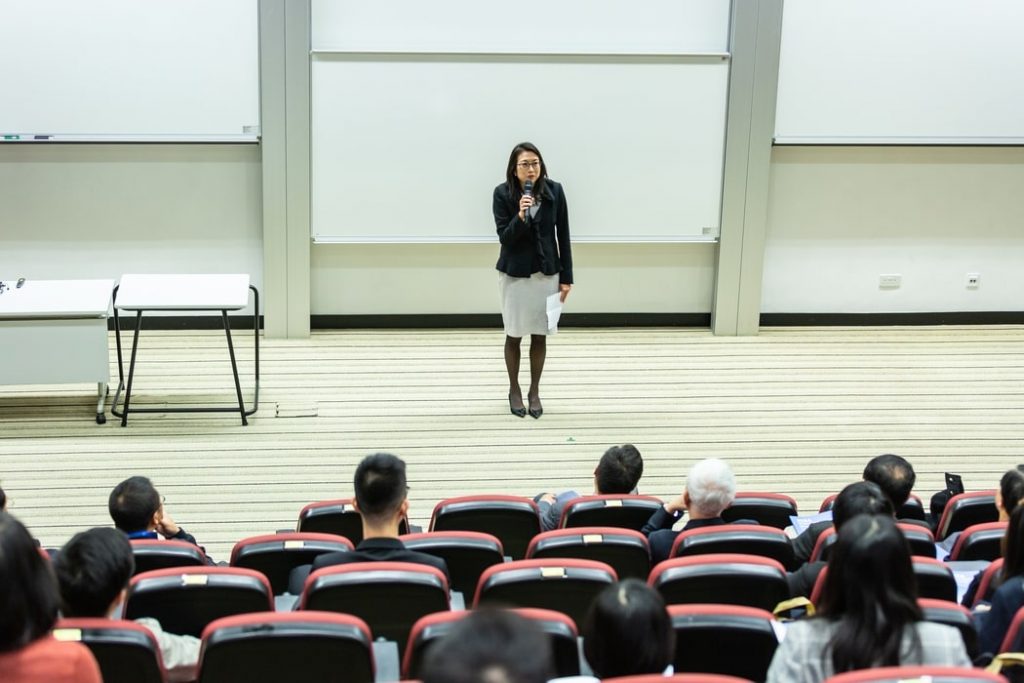 An alternative to conventional education is the just-in-time learning method. Considering the fast-paced change of this modern world, just-in-time learning has established itself as the preferred approach for many professionals.
The major benefit of just-in-time learning is that it focuses on providing the person with just the right skills, learned just before they need to apply them. This makes learning much more efficient as you learn only what you'll need in your work.
It's usually in a form of online videos (eLearning), it doesn't overwhelm the learner with unnecessary information, and it saves them both time and money.
As a freelance consultant, you don't need to be overqualified; you don't need a Master's degree, either – you simply need the right skills and knowledge.
All you have to do is research what the market is currently looking for and adapt to the preferences and needs of your niche.
3. Define what you will be offering as an independent consultant
As I mentioned earlier, specialization is key.
The next step that you should take is to come up with a statement that summarizes why someone should hire you and what it is exactly you're putting on the table.
It should be a brief description of your qualifications, previous experience/s, your niche, and the problems that you're solving. You might even include your professional goals.
Also, make sure to include in that statement all the needed keywords that will grab the attention of your potential clients and persuade them to purchase your services.
You should also consider how you will be offering your online services because you have two options.
Let's discuss: what does it mean to be an independent consultant VS a freelancer?
A freelancer (including a freelance consultant) works from home, sets their own rates and doesn't necessarily possess prior education or experience in the field (although it would be helpful).
On the other hand, many companies offer independent consultant jobs by hiring them at above-industry average fees and contracting them to multiple projects.
The main difference between these two positions is that freelancing gives you more freedom in your working conditions, but is intrinsic to the gig economy.
This means that you'll have to market yourself, search for clients on your own, and, more often than not, have a short-term working relationship with them.
Now, as an independent consultant, you can still be a freelancer, but you can also join an organization that will be responsible for your salary and working conditions.
It will be easier for you to find a long-term clientele because of the company's working policy, reputation, and connections.
Also, the independent consultant's salary might be less fluctuating in comparison to those who work independently. Many freelancers struggle to have a consistent flow of income, at first, because of the short-term nature of their contracts.
And, since we're on the subject of money…
4. Set your rates
The next tip on how to become an independent consultant is to set your rates accordingly.
According to Consultant Journal, it is fundamental to understand the value that you provide to clients.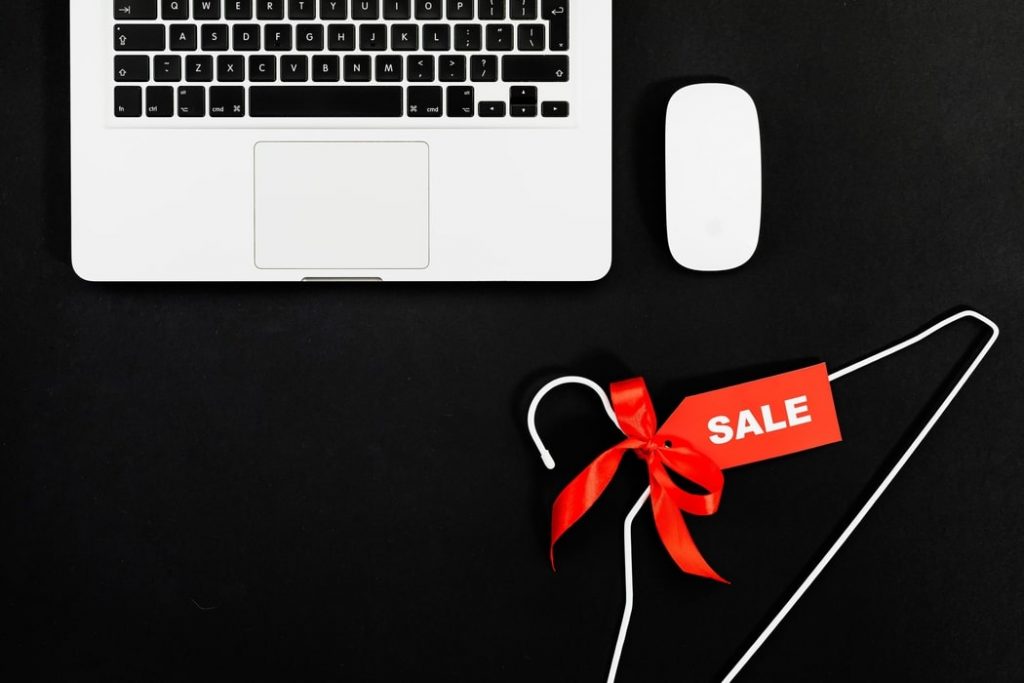 If you're charging too little, you may have been better off with your corporate job.
If you're charging too much, it will be hard to land clients. Even if not, companies will have very high expectations from you. If you don't meet their unrealistic expectations, you'd be the first expense they get rid of.
Depending on the essence of your online business, you can choose to charge per hour or base your price on a per-project basis.
Self-employment offers you the opportunity to decide which method is best for you.
If you're an online consultant who works on projects and time-consuming problem-solving tasks, I would suggest determining the financial impact of your work on your client's business and setting a different price for each client.
In this scenario, the time you spend working doesn't matter. You'll be charging them for the transformation you can provide them with.
It really depends on your industry, though. Lawyers, doctors, wellness professionals, and educational consultants prefer setting hourly rates. They value their time at a certain price and couldn't guarantee the outcome (e.g. a doctor does the best for your health but can't guarantee your recovery as opposed to a designer, for instance).
This way, clients will be paying for a consultation with a fixed duration.
5. Grab the attention of potential clients
Starting a consulting business isn't an easy feat.
You should put yourself out there and use digital marketing techniques to get noticed.
Apart from social media advertisements and direct mail marketing, it's crucial to build your own website, create a brand logo, and skillfully manage all the platforms that your online business relies upon.
I know that it sounds like a lot of work and you might not be entirely familiar with how these things should be done.
Don't worry.
Keep calm and check our features at 3veta!
You can use our consultant scheduling software and avoid unnecessary headaches.
You'll be able to build your own website, display your logo during video meetings, facilitate the payment process, and put your timetable in order.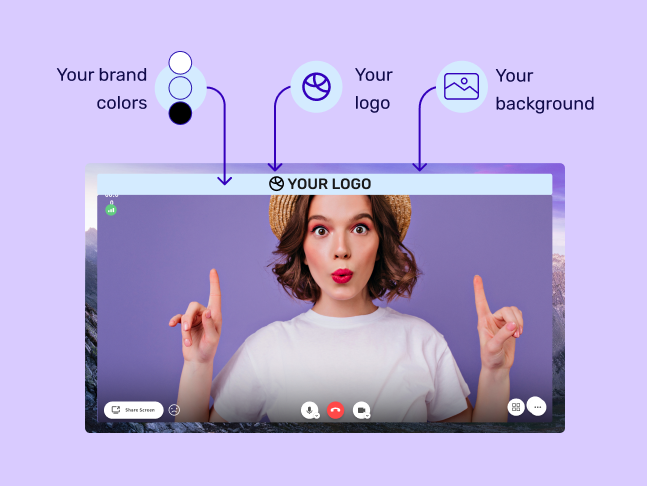 Everything will be in one place and you'll easily navigate through your calendar and your appointments.
But most importantly, you'll make a good impression on your clients.
How to become an independent consultant in a nutshell
Millennials have found out that becoming an independent consultant provides them with more flexibility, better revenue, and a better sense of work-life balance.
Women and younger workers choose self-employment because this allows them to avoid systematic biases that impede their career development in traditional firms.
However, if you're still in two minds about taking the final step towards starting a consulting business on your own but you still have reservations, make sure to check out this article.
That's it. We hope that the tips above answered your questions on how to become an independent consultant. It's your turn.