There's a more recent product update!
What is 3veta?
We built 3veta to solve a problem: help service providers get their business online.
We searched the internet and could not find a truly accessible, end-to-end solution to providing services online.
Consultants, lawyers, doctors, physicians, yoga instructors, fitness instructors, teachers, accountants, life coaches, astrologists, even stand-up comedians did not have a place where they could just register and start working online.
How does it work?
Our team understands that change is often not easy, and even more so in a year like this. That is why we created a solution that is extremely simple to use.
You can create a meeting link in an instant, share it any way you want, receive payments, and meet directly on the same platform. It requires no complicated set up, and the entire process is as simple as creating a Facebook profile.
All payments are seamlessly integrated with the best payment processor out there – Stripe. Clients easily pay by card and providers receive the money directly into their bank account!
3veta provides all of this in one place.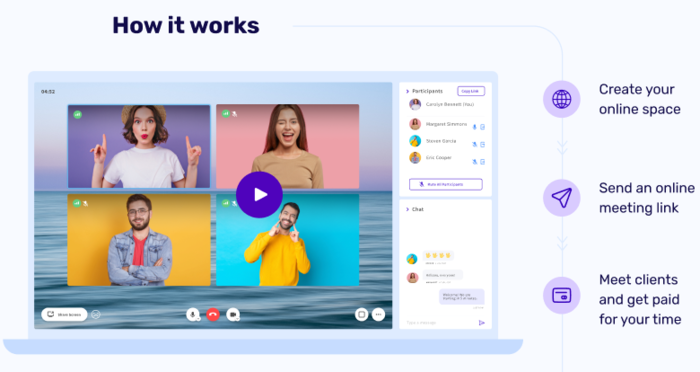 And to make things even better – our video quality is unmatched!
How are we so sure? We developed it!
The tech stack
We use technology that is truly state of the art.
We built our proprietary video solution in-house based on an implementation of the WebRTC protocol.
On top of that, we added features and improved user experience, tailoring it to the needs of our customers.
All video (and all our services for that matter) is hosted on AWS scalable servers to ensure no downtime and the best quality possible, no matter your location. This means providers can meet online with several clients at a time with no loss of quality whatsoever.
Our platform's frontend is built with React and Next.js, providing an excellent experience across all devices.
On the backend we use the established stability of MVC frameworks, in particular CakePHP, and modern database handling with PostgreSQL.
The whole stack utilizes the modern microservices architecture with Docker containers running on a cluster.
How much does it cost?
That's the best part!
You can sign up today completely FREE! And we plan to keep a completely free, very functional pricing plan forever.
Whether you already have some experience providing services online or are just thinking of starting, you don't need to pay anything upfront.
Our pricing is entirely based on your usage – you only pay a small commission, if you earn money through the platform.
Why choose 3veta to provide your services?
Apart from the fact that we are free to use and our tech stack is great, we have one major advantage over all the other solutions out there.
We designed 3veta with service providers in mind.
Each feature has been thought through by our amazing team to ensure that every service provider can become digital with nothing to lose and everything to gain.
If you want to provide services online we will deliver a work-changing experience for you!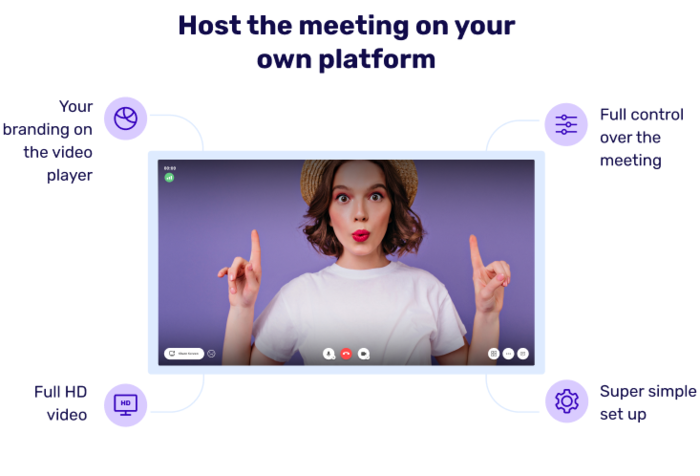 What's coming up next?
We are still in beta which means there is so much improvement coming down the line.
Many exciting new features are being developed right now.
To give you something to look forward to, we are most excited about our website builder which will be available in February. It will enable you to create your own website in no time and with no skills or prior knowledge needed. All you need is you and your individuality!
But before we release it, we would love to hear your feedback on our existing beta!
And we promise to continue keeping you – the service provider – in mind in each decision we take.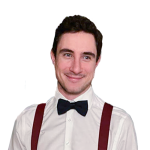 Iskren is the CTO of 3veta.com. He is an Oxford graduate, instructor on Udemy with more than 400,000 students, former head of R&D for multiple start-ups, and software developer for an international trading company. If this isn't enough, he is also a published researcher in the peer-reviewed Quantum Science and Technology journal.