See all product updates over here.
August is over and I have some exciting news to share.
So, let me show you all the cool stuff we've been working on lately.
Free trial
We've launched a 14-day free trial for new sign-ups. Until now, new users had to leave their payment details before using the platform. That's no longer the case. New sign-ups are now automatically enrolled in a free trial so they can fully explore 3veta and see just how much the system has to offer.
3veta PaaS (platform-as-a-service)
We've been working on a PaaS product for our enterprise clients. It's now possible to use all the 3veta features on your own white-labeled platform and onboard your own users, teams, service providers, etc.
If you are interested in this new product (3veta PaaS), feel free to reach us at support@3veta.com and we'll get back to you shortly.
That's all for now
Thanks for being part of the 3veta family!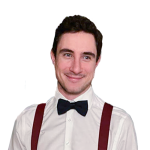 Iskren is the CTO of 3veta.com. He is an Oxford graduate, instructor on Udemy with more than 400,000 students, former head of R&D for multiple start-ups, and software developer for an international trading company. If this isn't enough, he is also a published researcher in the peer-reviewed Quantum Science and Technology journal.