See all product updates over here.
I'm back to share with you a couple of improvements and some exciting new features that are coming your way.
Without further ado, here's what we've been working on lately.
1 extra free seat to all Pro plan subscribers
3veta is better when shared with someone. That's why we've decided to give all our Pro users one extra free seat to explore the platform with a colleague, a partner, or a buddy.
Better booking page experience
Based on your feedback, we've changed the booking page layout and it's now easier and much more intuitive for anyone to book a meeting with you.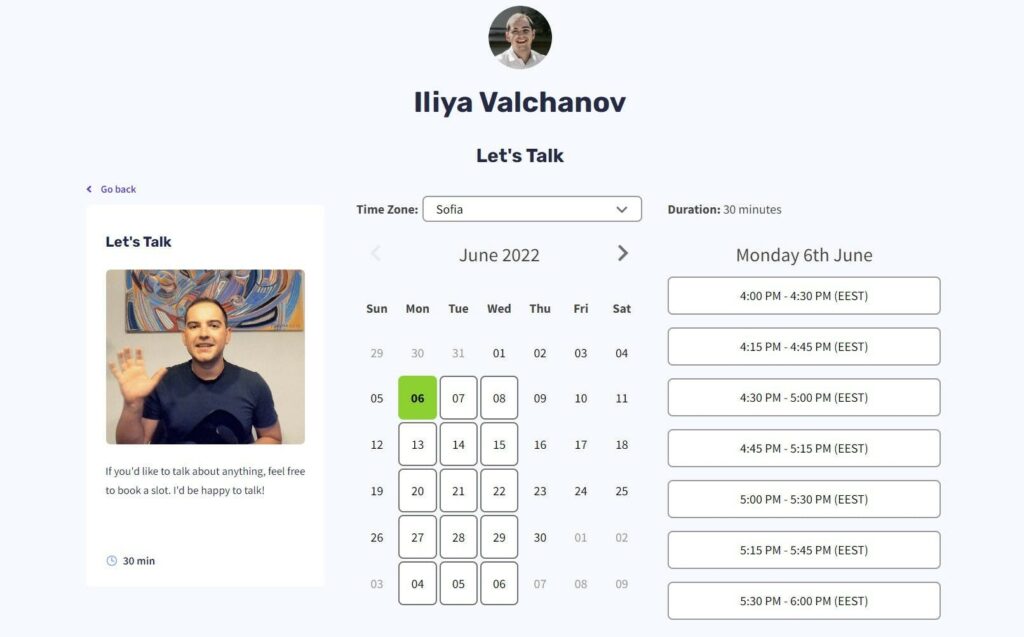 High-quality avatar and more
We've increased the image size limit to 25MB per image, so you can now upload higher quality images. Update your avatar and all your images with new crisp photos and give your booking page and website a more professional look.
Beta: Team booking page (round-robin)
We are about to officially launch another highly requested feature – the team booking page. We've been testing it for the last few weeks and we are very close to releasing it. However, if you want to try it before it's out, reach out to us at: support@threeveta.com.
Beta: Slack integration
We are just a few steps away from releasing the 3veta + Slack integration. If you use Slack for communication, you'll be able to see all your 3veta meetings, get notifications and join meetings directly from Slack. Stay tuned!
That's all for now.
Thanks for being part of the 3veta family!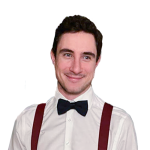 Iskren is the CTO of 3veta.com. He is an Oxford graduate, instructor on Udemy with more than 400,000 students, former head of R&D for multiple start-ups, and software developer for an international trading company. If this isn't enough, he is also a published researcher in the peer-reviewed Quantum Science and Technology journal.