See all product updates over here.
October was an exciting month – from onboarding our first 3veta PaaS clients to attending Tech Crunch Disrupt in San Francisco and a few other tech conferences around the world.
And while I was away, the rest of the tech team was working hard to bring more features!
Have a look!
Edit services on your mobile phone
We've made the booking page editor available on mobile devices. You can now easily create and edit your services directly from your phone – change titles and descriptions, update prices and upload images, and enable or disable them anytime you want.
Onboard team members easily
We've streamlined the team members' onboarding process. As soon as your teammates create an account, they'll get an automatically created booking page so they can start helping out with bookings!
Improved metadata of booking pages
We've updated service-sharing links to feature the image and text of the specific service. This is very relevant when you want to send an individual client a booking service created specifically for them.
PaaS Update: List providers on your own marketplace
We've built a marketplace module for our enterprise clients. It makes it possible to quickly build a fully-fledged white-label marketplace, where you can list service providers. No coding required!
That's all for now.
Thanks for being part of the 3veta family!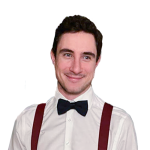 Iskren is the CTO of 3veta.com. He is an Oxford graduate, instructor on Udemy with more than 400,000 students, former head of R&D for multiple start-ups, and software developer for an international trading company. If this isn't enough, he is also a published researcher in the peer-reviewed Quantum Science and Technology journal.