A lot of people who are used to working from home and have some free time on their hands decide to profit from their expertise in different fields by offering virtual classes or services as a side gig.
It's much easier than ever, now that the industry has changed fundamentally because of the pandemic and seeking help online has become the new normal.
If you have some skills that you'd like to share with the world and earn some extra income in return, we say go on!
In this article we've selected 14 part-time work-from-home examples that might inspire you:
1. Tutor
Tutoring is one of the best work-from-home ideas for moms because it could be easily executed from the comfort of your home while handling housework.
No need to commute and hire a babysitter!
All you need is a laptop and a video conferencing platform.
Furthermore, in this day and age, we live in, video conferencing in education provides you with the tools to create a stable tutoring business.
Tutoring is well-paid and brings immense joy and self-satisfaction because, as a teacher, you will be helping students perform better and feel more confident at school.
If you're a fluent English speaker, you can easily help out internationals who are struggling to learn this language. The same applies in case you have knowledge of any other language.
There's a constant demand for foreign language teachers.
Also, if you have studied higher math in college or physics and you have a soft spot for the exact sciences, then you can also use this to your advantage and save a few teenagers from crying themselves to sleep because of their algebra exam.
2. Personal trainer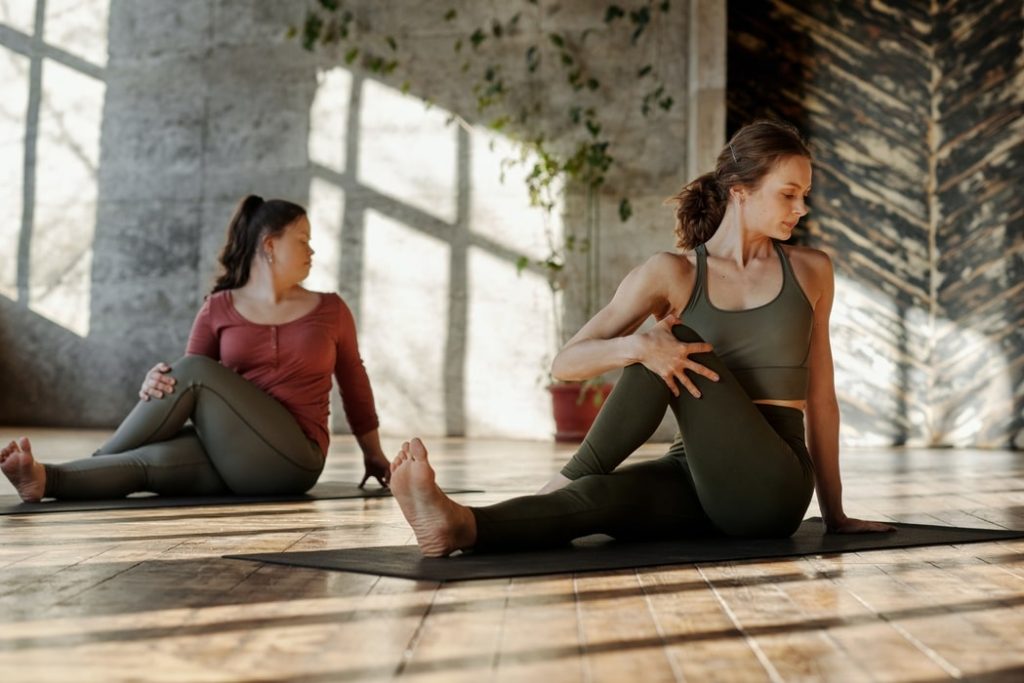 Personal trainers have also adapted quite well to the stay-at-home rule. Since gyms were (or still remain) closed in some countries, they have no other choice.
Not to mention that nobody would like to give up sports just because their daily schedule is way too busy and they don't have the time.
That's why online personal coaching is huge! They offer people the flexibility to stick to their workout program whether they're at home, on a holiday, on a work trip, or late at night in the gym.
If you're a sports enthusiast and you have extensive knowledge in the field of exercising, sports, and workouts, then you can easily become a personal trainer.
However, keep in mind that you might need to attend a few courses and obtain a certificate so that your clients are confident and satisfied that you're well-qualified for the job.
3. Nutrition coach
Similar to personal training, becoming a nutritionist is a perfect home-based career choice although it requires some previous expertise –and often certification.
As a consequence of people's sedentary lifestyle and the fast-food temptations that are everywhere, it becomes harder and harder to lead a healthy lifestyle these days.
As soon as you earn a nutritionist certification, you'll be able to start looking for potential health coaching clients to transform their understanding and habits around food –for the better.
Again, this part-time job can be practiced just as efficiently online as it can be offline. Communicating via video meetings will save both you and your clients time and resources.
4. Spiritual life coach
Spiritual life coaching is a legitimate work-from-home that allows you to be of immense help to people who are struggling to enjoy their life to the fullest.
Your sessions might revolve around improving personal relationships, working on emotional maturity, changing career paths, and solving financial problems.
It is related to everything that might trouble the soul.
By applying various healing tools, you should be able to gain your clients' trust and guide them towards a more positive mindset.
Nonetheless, dealing with other people's difficulties might be overwhelming at times.
Mind that you're aware of your own inner self and wellbeing and you should have achieved harmony in your own life before embarking on this journey.
5. Virtual babysitter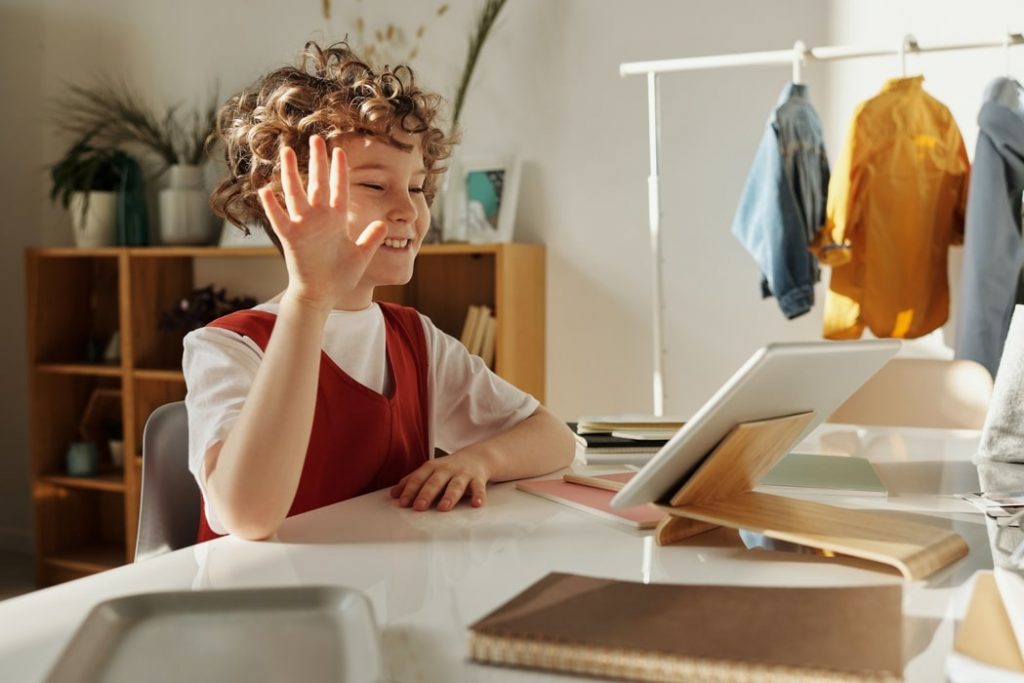 There's nothing better than starting a part-time work from home as a virtual nanny and helping preoccupied parents to take a break for an hour or so.
This could be easily a second job for you because it doesn't require any serious preparation and specific previous knowledge, nor is it time-consuming.
All you have to do is come up with a few fun games or topics to discuss with the child and keep them engaged for up to an hour. Here's one example of such a website.
Make sure to consider their age when you plan the activities!
In the meantime, their parents will tackle some of the tasks on their to-do list without worrying that their child is unattended in the other room.
6. Independent consultant
While a corporate job might appear more secure and well-paid in comparison to freelancing, in recent years independent consultants have proven this wrong.
More and more professionals quit their 9-to-5 jobs or have simply started a remote part-time job and become independent consultants.
It offers more flexible hours, higher income, and better working conditions.
By specializing in one particular niche and acquiring additional skills –thanks to just-in-time learning practices, you can become a valuable asset that many businesses are more than happy to hire.
7. Interpreter
Imagine how many people travel nowadays, change places, go to study abroad and, basically, explore the world.
It would be so nice if there's a person (i.e. a local) who knows their way around the city, speaks the language, and is more than glad to help.
It doesn't have to be in person either!
If you decide to make interpreting your part-time work-from-home, you can meet with newcomers via video calls and you'll guide them through whatever difficulty they might be facing –be it cultural or geographical.
The meeting might also concern dealing with administration, for instance, registering in the municipality or opening a bank account.
Your clients especially might want to know the best places to visit that only locals are privy to.
There are so many troubles that you could help them avoid by simply being a trustworthy source of information.
8. Online photographer
I know that virtual photographer sounds a little bit far-fetched, but hear me out!
This is one of the part-time business ideas that require more imagination and creativity and maybe that's why it's gaining popularity!
"How does it work?," you might ask.
Once again, it's all about sharing knowledge with those who have no experience with photography.
Here's a great video that goes in detail into this idea!
You could give a piece of photography advice to wannabes, Instagram influencers, would-be boyfriends trying to meet the 'great photo' criteria of their love interest, and so on.
With a little guidance regarding lighting, posing, and backgrounds, taking pictures nowadays could become a hobby or a profession for anybody, since our smartphones' cameras are quite decent.
If you have some photography tricks to share, you could be that guidance!
9. Art teacher
For many people, art classes at school were their favorite part of the day. It's one of the few subjects that develop your creativity and give you the freedom to express yourself.
Learning how to draw and paint doesn't have to end at middle school, right?
If you're an artist and you have skills that others would love to acquire as well, becoming an online art teacher is a no-brainer.
Like any other part-time work-from-home, you don't need to meet in person. You can teach kids, teens, and adults through the screen and enrich their artistic nature.
Even if you decide to offer advanced art classes, you can always make video tutorials to demonstrate the techniques you're using. (By the way, you can make a video tutorial from photos, too.)
10. Pep talk creator
At some point, we all lack motivation, feel blue, or simply aren't in the mood to complete the tasks we ought to.
What do we do? What do people who depend on us do?
Try to come up with the right words and thoughts to make things better.
Sometimes this is even more challenging than battling the productivity downfall itself.
All we need is a person who manages to comfort others, to make them feel understood, and make them realize that their trouble is just a temporary setback that their grit and strong will could easily overcome.
If you're this person, then you'll surely find creating pep talks a perfect online part-time work-from-home!
If you're camera shy and don't want to make motivational videos yourself, you can just write the script for others!
Make sure to have a good grasp of the issues they're having and let your positive nature and way of thinking do its magic.
11. Mock case interviewer
Here's a great video on mock interviews.
The best-case scenario is that you've worked in the HR department of a company and you'd like to share some inside information to reduce the interviewees' stress levels.
The worst-case scenario is that you've been through a huge amount of interviews yourself and you know the drill quite well.
Anyway, the bottom line is that you want to help people with their performance.
The most common issue is when firms give interviewees a specific case to solve. It's usually a serious matter that requires a lot of preparation.
They'd certainly feel much more confident if they have the opportunity to practice with a real person beforehand.
You could be that person and improve their chances of getting hired!
12. Game mentor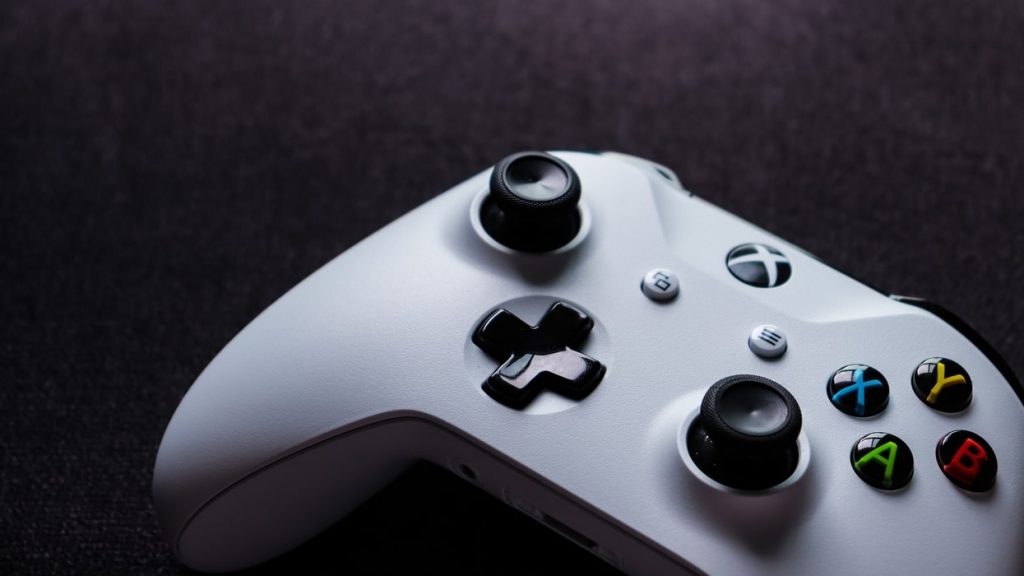 Let's face it the gaming industry is thriving these days. It was growing before Covid-19 and it continues to do so at a faster pace.
People are hooked, some are doing it just for fun, and others find a way to turn it into part-time work-from-home and make money while having fun.
If you're an experienced gamer, you can be one of those lucky chaps who play video games as a second job.
Beginners or teenagers who cannot pass onto the next level might be your targeted customers.
You'll be able to give them the right instructions and save them hours of digging through online forums for a solution.
Imagine how much easier it would've been for you if you could share your screen and talk to a person who already completed all levels of the game and knows all the rules and tricks.
13. Storyteller
If you're good at telling compelling stories and people around you find them amusing, consider storytelling as a possible work-from-home career.
You can write down the tales passed down from generation to generation in your family and record them for others to hear, you can read chapters from books that you find interesting, or you can read stories for kids.
Your videos or live sessions could be used by teachers in their classes or by parents who are trying to keep the attention of their children.
If you want to upgrade, you can even include pictures or short animations and make your storytelling more intriguing –thanks to the visuals.
14. University advisor
Becoming a how-to-get-in-university advisor is one of the most interesting small business ideas from home.
Universities usually have all the information needed about successful student enrollment on their websites. But, when someone is applying to various universities it might become confusing.
Also, it won't hurt to be extra prepared.
If you're a former alumnus of a university you can help out high school graduates in making a decision whether this degree or that university is the right one for them.
Even if you didn't study in the same university you can still share your experience, do a little research and assist them with the application process, make sure they have all the needed knowledge, and are ready for whatever might follow.
After all, it is a big step, especially if it's in another city or country. They'll be far away from their parents and they'll need all the help they can get.
How to do part-time work-from-home
If you have found inspiration in this list of online business ideas but are in two minds because of the logistics, you can check out our features at 3veta and see how easy we've made it for you!
You'll be able to meet, schedule, and get paid instantly.
So, stop putting question marks after your virtual job ideas, embark on a home-based career, and start earning extra income.