Running a consultancy business is no joke. No matter what field you specialize in, there are a few web apps for online consulting that are universal and facilitate enormously the work process.
If the most frequently asked question in your head is How to grow a consulting business, you are probably aware by now that there are a few fundamental steps: create relationships with customers, achieve higher productivity, master project management, be organized, and don't underestimate the power of quality branding and marketing trends.
Seems like a lot of work, however, here are 22 tools that can address some of the challenges that every consulting professional faces:
1. 3veta
Usually, online service providers rely primarily on video meetings, especially online consultants. 3veta is a consultant scheduling software that helps you schedule meetings, get booked, meet clients via video, and even receive payments.
Furthermore, you can add your own name and logo to the meeting rooms to provide an even more professional and personalized experience.
💡 Pro tip
Provide 1:1 or group consultations or meet with your consulting team with 3veta – easy scheduling, branded video meetings, and one-click payments.
3veta does not require any installation and everything happens in the browser – both for the consultant and their client. Still, you can always download the iOS and Android apps if that's your preference.
3veta is a perfect tool for consulting teams who are looking to share their calendars internally and get booked by external people.
Also, the video, scheduling, and payments happen all in the same place – no need to ever leave the platform.
2. Awork
Awork is a SaaS software suite that includes consultation via documentation, webinars, live online sessions, or in-person meetings.
You can plan projects, schedule availabilities, and coordinate your team. The app also allows you to create to-do lists by topic or timeframe.
You will know exactly what the next step for each project consists of because you can add detailed descriptions, sub-tasks, and attachments.
Awork also has a timer function in case you want to create flexible reports or if you need to send tracked times to your billing tool.
Pricing: Premium (€10/user/mo), Enterprise (€15/user/mo)
3. Accelo
Accelo is one of the consulting apps that help businesses save time and be more efficient.
Project management is all about keeping deadlines and optimizing the time you spend on different tasks.
The best way to achieve that is to cut on manual inputs and automate many of the processes.
One of the few perks of Accelo is that you will be able to track your time better. It integrates with other platforms that you might be already using and captures your activity throughout the workweek.
Furthermore, it automates invoicing. You can use it to send out invoices for projects that are tracked within the app. It allows you to connect it to your separate accounting software and keeps information between apps consistent.
Another useful feature is that you can collaborate with clients on your projects by giving them access to shared documents.
Pricing: Plus ($24/mo), Premium ($39/mo)
4. Brand24
Consider Brand24 as a consulting software dedicated to gossiping. This tool provides you with all the information regarding when and what are people talking about your business in the virtual space.
You'll be able to enjoy all kinds of metrics such as brand mentions, discussion volume charts, mention and sentiment analysis.
Also, you'll be able to see the influence rates of participants and engage with them.
This tool is one of the web apps for online consulting that can greatly benefit your branding and marketing strategy. You'll spot weaknesses more easily and you'll deal with the issues before they escalate.
Pricing: 14-day free trial, Plus($49/mo), Premium ($99/mo), Max ($299/mo)
5. Drip
With the help of Drip, you can manage your email marketing in a matter of seconds.
Your newsletters and email campaigns can match the style of your online consulting business. Do you want it all colorful and playful or serious and professional? Drip can give you both.
Additionally, you can divide your subscribers into groups and update the email database automatically. Not to mention that it shows you who opens your emails so that you know who might be interested in your services!
Pricing per 500 email contacts: 14-day free trial, $19/mo
6. Evernote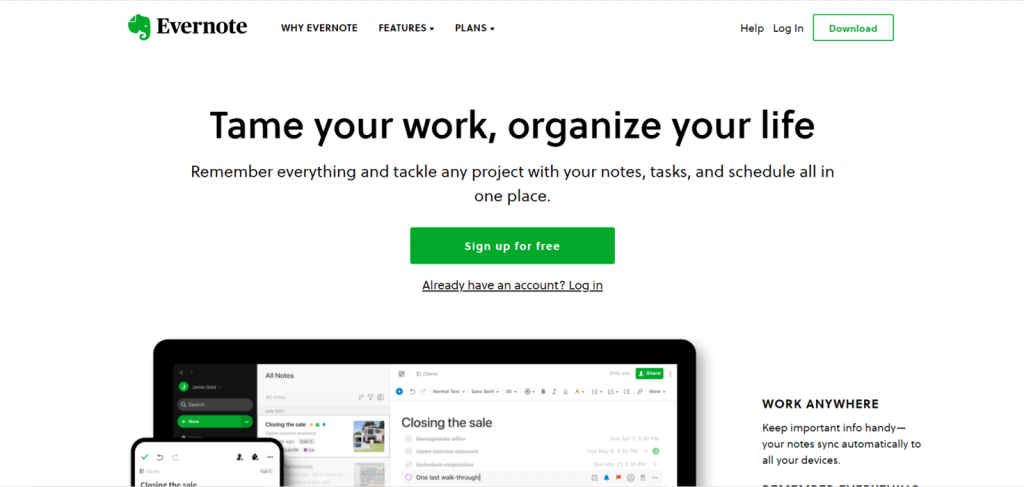 Taking notes has always been and will remain one of the most important skills a professional should possess.
And Evernote is here to deliver on our expectations for consulting tools that make notes much funnier and easier to do.
It's not just a blank sheet of paper, the app also stores files and project information that help you be more organized and keep everything in one place.
It's not new on the market so it found its way to integrate with other platforms that consulting professionals use. Some of its features are web clipper, note syncing, PDF and handwriting search, document scanning, and templates.
Pricing: Evernote Free, Evernote Personal (€6.99/mo), Evernote Professional (€8.99/mo), Evernote Teams (€13.99/user/mo)
7. Focus Booster
If you are in search of an app that will boost your productivity but you are wondering which one of the many time management consulting tools actually works, then Focus Booster is the one you should try.
It is based on the Pomodoro technique and its prime concern is to help you build better working habits, free up some time and make you more focused.
You can also use it instead of a timer or smartwatch just make sure to turn the app timer once your session has begun.
Pricing: 30-day pro free trial, Starter (free), Professional ($4.99/mo)
8. FollowUp
It's crucial for every online consultant to manage their email inbox with care. You don't want to miss anything important because the system decided its place is in the spam folder.
Among all web apps for online consulting, FollowUp stands out because it allows you to see when receivers have opened your emails.
It's one of the consultant apps that you can use to set reminders for emails, websites, and even social media profiles.
FollowUp also has a personal database that functions as a virtual address book so that you never lose your contacts.
Pricing: Starter ($18/mo), Professional ($29/mo), Salesforce Edition ($40/mo)
9. Forecast
Forecast "is everything you need to manage your projects, resources, and finances in one beautifully easy-to-use platform".
The app automates most of the boring administrative work and helps you start your projects right away without wasting any precious time.
You can also learn how to handle better your resources since the app can show you how to balance the workload across the entire resource pool and when it's the right time to hire more people.
You'll get full data visibility and make better business strategy decisions.
Pricing: Lite (€27/mo), Pro (€46/mo), Custom
10. GetResponse
The most important task for professionals when starting a consulting business is to grow their list of connections so that more and more people know about their brand.
GetResponse is a great marketing tool that facilitates planning email marketing campaigns and optimizing engagement.
One of its advantages is that you can create landing pages and link them to the campaigns of your choice.
Furthermore, you can use the app to create webinars in case you want to communicate with your audience.
Pricing: 30-day free trial, Basic (€10.66/mo), Professional (€72.98/mo), Max (custom pricing)
11. Hubstaff
Working home office could be particularly challenging when it comes to handling all your daily tasks and to-dos.
It requires even greater organizational skills if you work in a team and all your employees or colleagues are far away from you.
Hubstaff helps you complete the monthly timesheets without breaking a sweat and time-track efficiently your and the team's activity.
The app offers different integrations and works smoothly with other platforms to ensure that your performance is top-notch.
You can also enjoy the feature of automatic payroll based on time tracking or you can simply use its GPS location to report how much time you spend traveling from place to place.
Pricing: 14-day free trial, Desk Free, Desk Starter ($7/mo), Desk Pro ($10/user/mo), Enterprise
12. Mavenlink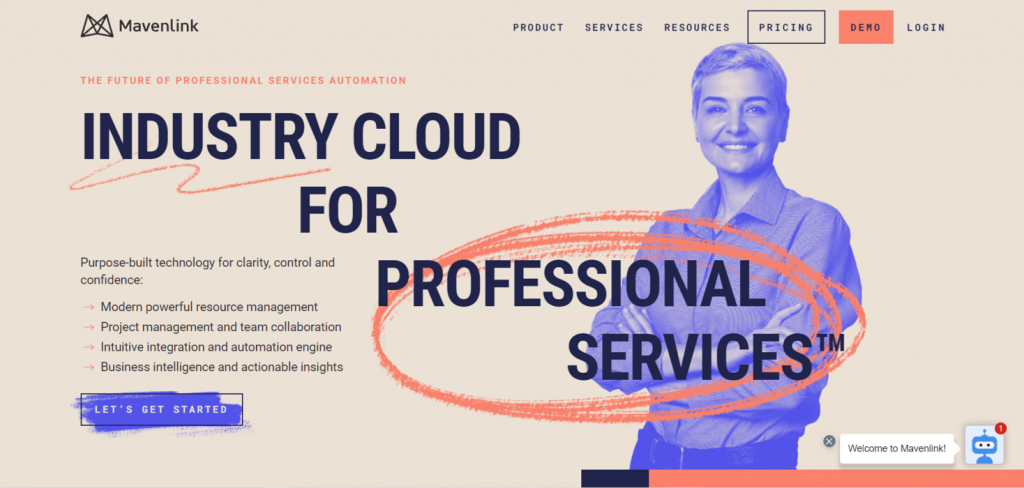 Most consultant businesses deal with different types of projects. Some are smaller, others bigger, but they all require attention, organization, and logistic skills.
Mavenlink is a project management platform that ensures that you are making progress on your projects. It creates an efficient schedule and a plan for action according to your workforce and financial resources.
It connects easily with your CRM and conveniently gives you the opportunity to monitor all your results in the same dashboard.
Pricing: You need to contact them and tell them a little bit about your business for more information
13. Monday
You have to focus on managing your projects well so that you could grow a consulting business.
Although there are many web apps for online consulting that offer project management, one of our top recommendations is Monday.com.
There you can create separate boards for each client ensuring that you go into detail about their individual progress.
You can collaborate with your team members in real time, customize the way a project is structured, and export all your data to excel in case you wish to share it with your clients.
All these features prove to be quite useful to consulting businesses.
Pricing: Individual (free), Basic (€8/seat/mo), Standard (€10/seat/mo), Pro (€16/seat/mo), Enterprise
14. nTask
nTask is another smart choice for project management. Moreover, it's a tool that allows you to track your consulting team and easily manage their productivity.
You can create to-do lists, assign tasks and sub-tasks, set due dates, and more.
nTask makes it easy to plan your work ahead and coordinate your consulting team throughout the development of the project.
Overall, it's a powerful project management platform that can help consultants to streamline their operations and provide high-quality services to their clients.
Pricing: Premium ($3/user/mo), Business ($8/user/mo), Enterprise
15. Pipedrive
We cannot stress enough how important the quality of the Customer Relationship Management system is to every entrepreneur who offers remote consultations.
Pipedrive is one of the good options because it makes your sales processes more transparent.
It offers excellent features such as giving you full access to lead generation stats, customizable levels of your pipeline, and an intuitive visual layout for adding deals, activities, and contacts at any time.
Also, you can send emails directly from the application while having them synced on your email accounts.
Pricing: Essential (€12.50/user/mo), Advanced (€24.90/user/mo), Professional (€49.90/user/mo), Enterprise (€99/user/mo)
16. Proposify
We have to mention Proposify when we speak of web apps for online consulting. It is one of the best places where you can create business proposals.
It has various aesthetic but also professional templates that you can use right away to escape from boring document formats.
However, that's not all this consulting software has to offer – you can also benefit from its feature for online signature.
The contract signing process has never been that easy!
Pricing: Free, Team plan ($49/user/mo), Business plan (starts at $590/mo)
17. QuickBooks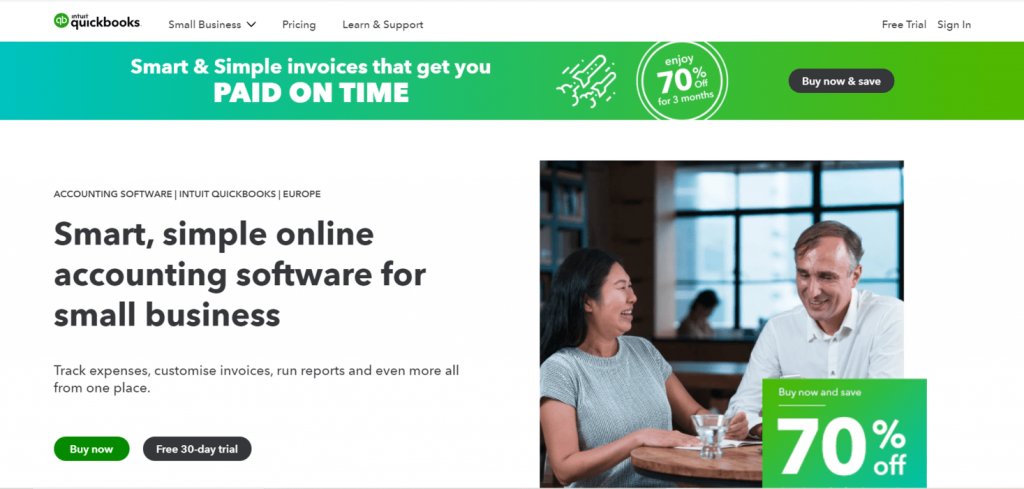 QuickBooks is undoubtedly a great accounting software for small home-based businesses.
You can create and send out invoices, sales receipts, and estimates in a matter of minutes.
The app will be in charge of tracking your income and expenses, connecting with your bank and keeping everything up to date, and tracking VAT.
You can even operate with different currencies, track inventory, and manage budgets.
Pricing: 30-day free trial, Simple start (€4,50/mo), Essentials (€6/mo), Plus (€9/mo)
18. Qwilr
Qwilr is another gem on the list of proposal management tools for your consulting business.
This app will help you create eye-catching documents in minutes because it comes with a simple editor that allows you to stand out without being a pro designer.
Its features consist of automatic proposal creation since the platform integrates well with popular CRM tools. Also, you won't be left waiting and wondering whether your client has seen your work because the platform notifies you when your proposal has been viewed.
Last but not least, you can create proposals as web pages. You know that annoying feeling when your laptop starts ventilating way too loudly due to the numerous pdf downloads? Well, you can make your proposals viewable completely online.
Pricing: 14-day free trial, Business ($66/mo), Enterprise ($490/mo)
19. Smartsheet
Smartsheet is yet another solution from our collection of web apps for online consulting that's perfect for planning projects, automating workflows, and aligning teams.
It is an online app with the bones of a spreadsheet application that can facilitate the management of collaborative work. It is a project management tool, a resource management tool, and a task-tracking app all at once.
Some of its pros are that the application is endlessly customizable, quite powerful, and supports automation, input from web forms, proofing, and approvals.
Pricing: Pro (€6/user/mo), Business (€22/user/mo), Enterprise
20. Teamgate
Teamgate is another option for a reliable CRM system that offers functionality to connect, organize, research, and analyze leads.
The core components of their offerings are: lead sourcing, adding lead capture forms to web pages, and using other types of site widgets.
You can also enjoy their sales pipeline movement report as well as other methods for sales analysis.
This tool helps consultants track company performance or individual employee sales and identify reasons for lost sales or which ones are their top customers.
Pricing: Starter (€8/user/mo). Professional (€23/user/mo), Enterprise (€55/user/mo)
21. Timecamp
Time tracking is crucial for home office businesses because sometimes you might get distracted and spend hours on a task that should take half an hour max.
Not to mention that sometimes you get paid for the time you spend working so it should be your number 1 priority to have a tool that'll easily follow your billable or non-billable activities.
TimeCamp does that and more – it's a solution not only for you but for your employees too because it generates reports for work time per individual.
You can get a general idea of how productive and time-efficient your company is.
Pricing: 14-day free trial, Free plan, Basic ($5.25/user/mo), Pro ($7.50/user/mo), Enterprise
22. Xero
Xero is a business consulting software that specializes particularly in accounting and its main goal is to save you as much money and effort as possible.
To begin with, you can arrange for your invoicing to be handled with online payment options. The app connects to your bank and all transactions are processed on a daily basis.
You can also use the app to check your invoices and bills against your bank statements.
Another important feature is that you can track inventory or record, claim and manage business expenses.
Pricing *currently there is a 50% discount for the first 3 months*: Early ($11/mo), Growing ($32/mo), Established ($62/mo)
I hope you find this list of web apps for online consulting useful
Of course, the market is abundant and many other platforms are offering similar features.
For each business need, you might encounter a few alternatives that are trying to win you as their client.
You should carefully observe what are the weak spots in your consulting business, do your research and find the right application that will help you target these weaknesses.
And don't worry if you're hesitant about or unaware of some details, that's a part of your journey.