One of the most valuable assets of your healthcare practice is to schedule patients efficiently and effectively.
Healthcare has become our foremost concern – especially in these difficult times- and it is crucial for patients to have easy access to any type of medical assistance.
Practitioners, on the other hand, would love to optimize their timetables and minimize double booking and no-show appointments both for in-person and online consultations.
In this article, I'll provide you with 7 easy steps to follow and schedule patients efficiently:
1. Ditch the old-school methods
Even though your patients' punctuality can't be predicted, nor mended, technology eases the whole process of booking an appointment for both sides.
If you're using an online scheduling platform, the chances of any misunderstandings occurring between the patient and your assistant are close to zero.
Just think about all the time needed for a successful appointment to happen via phone call. Now, consider how many appointment requests you get throughout the day.
Furthermore, your patients probably have many other tasks to attend to during the usual working hours, and once they manage to spare a couple of minutes to call you, they might realize that you're off work.
It will be much more workable for patients if your timetable is accessible 24/7 on the web.
Calling is not an efficient method anymore. Automate the process and allow self-scheduling to save both your assistant's and your patient's time.
With 3veta you can create your own online space with a stunning booking page so your patients can self-schedule with just a few clicks. Furthermore, you can schedule consultations, host video calls, and collect online payments – all in one platform.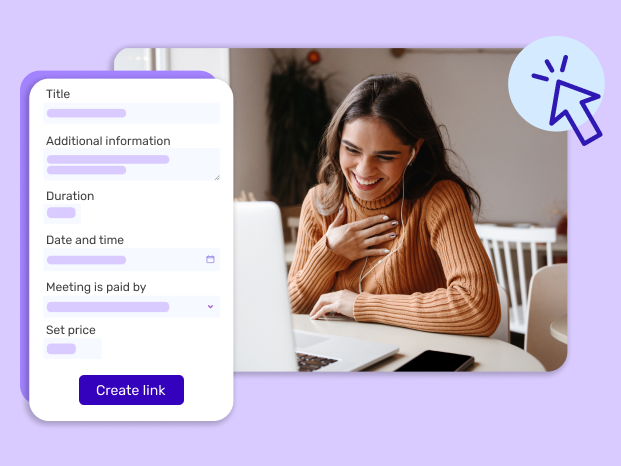 Also, keep in mind that younger people prefer to text instead of call- on the phone.
Imagine how they'd feel if they had to pick up the phone and call their dentist for an appointment.
Yeah, I'd also procrastinate till the very last moment, which is not a good idea in matters of health issues. ­­­­
So, if you want to know how to schedule patients effectively, consider joining some sort of communication platform that will allow you to easily interact with your patients.
2. Create integrations with your calendar from your EMR/PM system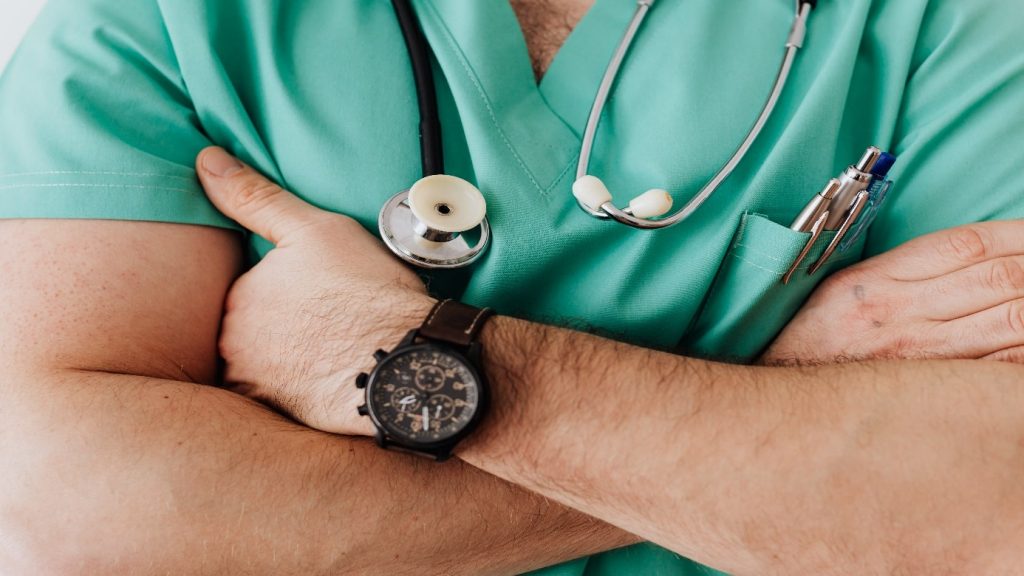 Direct integration with your Electronic Medical Records or Practice Management software is key when it comes to convenient scheduling of patients.
This way you'll give free access to anyone interested in your schedule.
For example, general practitioners, healthcare service providers, and call center agents will be able to see when you're available and book patients with you in a matter of seconds.
It will be much easier for you to adjust your schedule in any way you'd like to.
Let's say, designate certain days or appointment times during the day for newcomers without having to explain this rule individually to each person. Setting up qualifying questions and a needs assessment checklist will take care of this pre-check-up stage for you.
3. Optimize your timetable
It must be very annoying for you to have many empty slots throughout the day.
This could be financially inconvenient for you since you'll be paying your staff for their time, even if they're not being productive.
Your day will be badly structured; you won't be able to take care of other matters during that free time, because you'll still be practically at work.
Thus, consider accepting patient appointments starting from noon backward and then from noon forward.
By implementing this strategy, you'll have a more consistent morning/afternoon schedule and you won't waste any time.
You'll be able to skip the empty slots by coming in later or calling it a day earlier in the afternoon.
Or you can make use of these free blocks of time and hold an online staff meeting or deal with other administrative work.
Try to maximize the capacity of your schedule so as to work more efficiently and to ensure patient satisfaction.
4. Send out email reminders and confirmations
This is a great tip on how to schedule patients effectively because…
Your patients are regular people who have their ongoing daily responsibilities and sometimes they might get caught up and forget about you.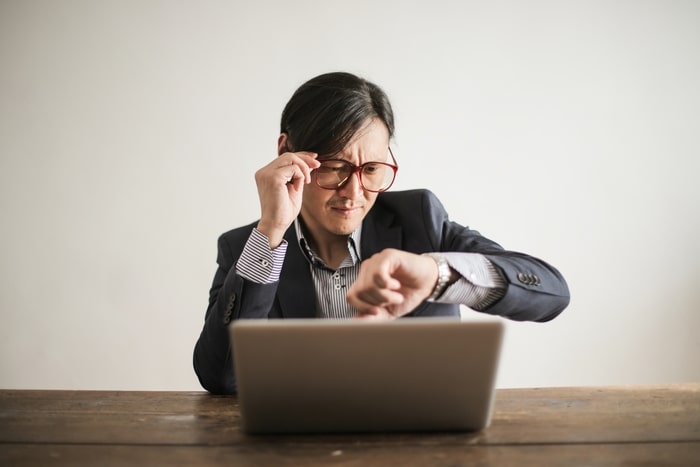 Don't take it personally!
Patient communication is key.
Make sure to send them polite reminders a few hours before their appointment. This will be both for their and your own convenience.
Usually, the same platforms which you're using for your online patient scheduling can also send out text messages or email appointment reminders.
With this feature, you can confirm appointments, reduce the number of no-shows and, consequently, make sure that your patients arrive on time.
Also, as everything on your timetable happens on time, the patient waiting times will be significantly reduced and there won't be any queues in front of your actual or virtual office.
Your patients will simply adore you for being so considerate!
5. Create a waiting list
You are wanted by many, we get it.
But, while some are dreading to meet you, others call a few hours before their appointment to notify you that something unexpected came up and they won't make it.
You might be wondering how to schedule patients effectively when last-minute cancellations are a frequent occurrence in your practice.
Well, here's how.
Make a waiting list for scheduling another patient quickly.
This way, you'll have a database with patients that want to see you as soon as possible, and filling in an empty time slot won't be a problem.
Send them a message to inform them about the open time slot and encourage them to further contact you.
That's one effective and time-saving strategy to book patients which fills in the gaps during your working hours.
6. Allow same-day and next-day appointment scheduling
A patient's healthcare experience might turn out to be frustrating and disappointing in case of an emergency.
If a person is seeking urgent consultation and their usual practitioner does not offer such services, it could be not only stressful for the patient but also detrimental to their health.
Their condition might not be so serious yet, but it might become one in a matter of days.
Assuring people that they can easily get in touch with you in the next 24 or 48 hours will result in greater patient satisfaction.
So, if you haven't done so already, provide your patients with appointment slots available for self-scheduling online. You can always charge a higher price for emergency slots and many patients would gladly pay it!
7. Recare and recall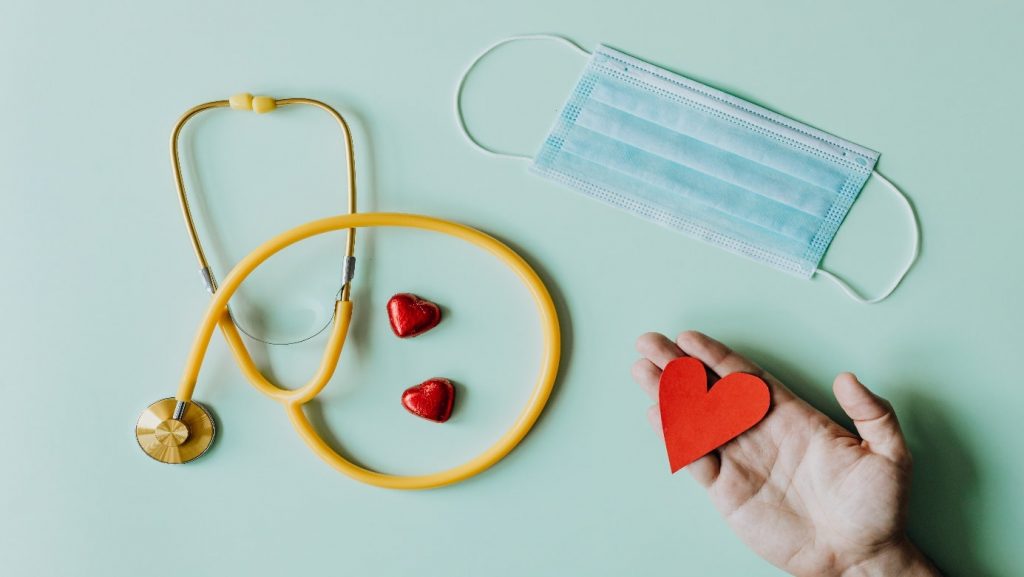 Similar to email appointment reminders, using an automated recare and recall system ensures that patients come back for their regular check-ups and consultations.
Let's face the facts: the majority of people visit the doctor's office only when they explicitly know that they have to.
It's not their favorite place because it isn't usually associated with good experiences.
However, it's crucial for people to run some tests once or twice a year and see how their sugar levels and blood pressure are doing.
Regular check-ups could prevent various diseases by catching them earlier on.
That's why you should always think about those hard-to-get patients of yours and use an automated recall and recare system that will send them an invitation to book an appointment with you.
Did you learn how to schedule patients effectively?
I hope you did!
Self-scheduling, indeed, offers the perfect solution for any type of healthcare service. It facilitates both patients and practitioners to manage their time.
But, don't forget the other strategies that technology puts at your disposal. Online reminders, confirmations, and waiting lists could greatly contribute to your efficiency.
In addition, if you're wondering which scheduling software matches your needs most adequately, I've already done the research (or legwork) for you.