Finding skilled software developers to build a customized marketplace can be challenging and time-consuming. Furthermore, it may lead to extended time to market and potential revenue loss.
No-code platforms like Bubble aim to address these issues as they empower businesses to create apps without needing a team of developers.
According to Kissflow, 70% of new business apps and platforms will use low or no-code technologies by 2025.
So, if you are about to start your marketplace platform any time soon, you are in the right place at the right time.
In this blog post, we'll explore some of the best bubble templates to use to build your service marketplace.
What are Bubble templates?
Bubble templates are pre-designed pages (or elements) that are built to provide basic functionalities to users.
These templates can be easily customized, allowing business owners to quickly create online platforms that meet their specific needs.
People use Bubble templates for a variety of reasons.
Prototyping: Bubble templates allow businesses to rapidly develop functional prototypes that can be tested and refined before moving on to full-scale development.
Building MVPs: Bubble templates can be used to easily build an MVP, allowing businesses to test their ideas and get feedback from users before investing in full-scale development.
Saving money: By using Bubble templates, businesses can save money on development costs while still creating customized applications that meet their needs.
Speeding up the development process: Bubble templates provide pre-built solutions that businesses can customize to meet particular needs, significantly reducing the time required to build an application from scratch.
The best Bubble templates for marketplaces
From simple one-page forms to more complex platforms and applications, Bubble templates are becoming a popular no-code choice among developers and entrepreneurs.
However, with such a wide range of templates available, it can be hard to pick the right one.
That's why we've compiled a list of some of the best Bubble templates for marketplace platforms for the most popular industries at the moment.
Let's dig in!
For coaching marketplaces: Mentorlist
Mentorlist is a ready-to-use coaching marketplace template that allows users to arrange online and offline coaching sessions.
It comes with a range of handy service marketplace features that allow both coaches and customers to meet and work together.
Users can search coaches by name, location, service, experience, etc, and see a filtered list of coaches based on their search.
Coaches, on the other hand, can easily publish and edit their listings and get booked for 1:1 or group meetings. Furthermore, they can set their price, availability, meeting duration, and preferred places to meet (online or offline).
The standard license cost is $427 (for your own use) and goes up to $1000 if you want to use it to build multiple applications.
The takeaway: Mentorlist is a solid Bubble template and based on all the positive reviews, it's the best coaching marketplace template you can find.
💡 Pro tip
Wondering what your no-code marketplace will look like? Play with 3veta and find out!
For consulting marketplaces: WGD Consultant Marketplace
WGD Consultant Marketplace is a Bubble template you can use to build a consulting marketplace.
It allows users to register as a consultant offering a diverse range of services or to search for one depending on their needs and criteria.
Consultants need to register before they list their services and once done they can get booked for the services they offer.
The template provides consultants with an intuitive onboarding process and easy listing creation features.
It costs $59 for a standard license and $249 for a developer one making it a very reasonably priced template for building a consulting marketplace.
The takeaway: WGD Consultant Marketplace is a great template for consultant marketplaces to easily arrange bookings and meetings.
For tutoring marketplaces: Tutor Marketplace
Tutor Marketplace is a fully-fledged template that equips you with all the features you need to build an online tutoring marketplace.
This Bubble template is a fully functioning web application and makes it possible to launch your tutoring platform within a day.
Some of the main features are a payment system, messaging, an admin dashboard, frictionless onboarding flow, and customer support.
Moreover, this template is fully responsive and comes with extensive documentation, including video tutorials.
As for the price, the standard and develop licenses cost $349 and $1450, respectively.
The takeaway: Tutor Marketplace is more than just a template. It's a powerful web tool that will help you get your business idea off the ground in no time.
For telemedicine marketplaces: Medical
Medical template is your best shot if you want to build a telemedicine marketplace that provides your users with a reliable and secure platform.
This template is simple and clean but features everything medical specialists and patients may need – a dedicated moderation panel, advanced search function, email notifications, and much more.
Besides using the search function, users can find a specialist by filling out a questionnaire. Based on their answers, they will be provided with a list of appropriate doctors, therapists, or psychologists.
This Bubble template has a desktop and mobile version, and the 5-star rating makes it the most popular choice among telemedicine entrepreneurs.
The best part, the price is as low as $39 for a standard license and the developer license costs $1249
The takeaway: Medical is a pretty straightforward telemedicine template that's user-friendly and offers great value for money.
For other services marketplaces: Freelancing like Upwork
Freelancing like Upwork is a no-code Bubble template that provides you with everything you need to build a freelancing service marketplace within just a few days.
Freelancers can list their services (no matter what they are) and get booked both online and offline. Furthermore, the template comes with a payment integration, messaging feature, and reviewing system.
Users that search for a particular service can filter down the results based on their preferred location, hourly rate, language, and many more.
The standard license cost $299 while the developer license is $598.
The takeaway: Freelancing like Upwork is an excellent marketplace template that features some of the most useful service platform features.
Conclusion
The emergence of no-code development platforms is revolutionizing the way businesses create custom applications.
By providing businesses with a simpler and more cost-effective solution for developing applications, no-code platforms like Bubble are leveling the playing field for startups and small businesses.
Whether you're looking to prototype an idea, build an MVP, or create a fully functional application, Bubble templates can help you speed up the development process and save money.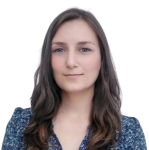 Evelina is a digital marketer who is interested in the intersection of technology, productivity, and work-life balance. Always keen on learning about new and innovative solutions in the world of marketing. She is passionate about traveling and exploring new places, and hammocks are her natural habitat.