It is time for a spring clean! Clean your processes and your finances with 3veta! The best place to meet clients online and get paid – now completely for free!
There is a more recent product update!
What does this mean:
Until 01 May 2021, we are offering our basic plan absolutely for free:
0€ monthly fee.
0% processing fee.
That's it!
What you get?
Full HD Video: We support Full HD video (1080p) with up to 60 fps.
Personalized video links: Send meeting links that contain your business name (e.g. yourname.3veta.com/meeting).
Unlimited meetings: Create as many free or paid meetings as you wish. There is no limit.
Website: Your own website in just a few clicks, with your name on it: yourname.3veta.com.
Mobile App: You and your clients can join meetings on the go through a smartphone using the 3veta app. Available for both iOS and Android.
But hurry up!
There is no greater time to start offering your services online in the best place to do so – your own website on 3veta.com.
The offer is limited. On 01 May 2021, we go back to our regular pricing of 0€ + 9.9% transaction fee.
Grab this offer by signing up!
Liked this update? Drop us a note at team@3veta.com.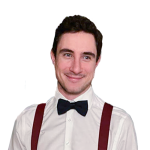 Iskren is the CTO of 3veta.com. He is an Oxford graduate, instructor on Udemy with more than 400,000 students, former head of R&D for multiple start-ups, and software developer for an international trading company. If this isn't enough, he is also a published researcher in the peer-reviewed Quantum Science and Technology journal.