See all product updates over here.
Can you believe we are already halfway through 2022?
During the last half of the year, we've delivered dozens of platform improvements and customizations based on your valuable feedback (some of the more notable ones: Team plan, Chrome extension, and WordPress plugin).
June would have been no different but I've got the biggest update so far…
Got married
I married the love of my life – Giulia (photos from the wedding in the 3veta community).
And while half of 3veta was busy with wedding preparations, our exceptional dev team managed to keep up with the product development.
Here's a recap.
New onboarding flow for new sign-ups and team collaborators
We've improved the onboarding flow both for new platform users and new team members joining your team. The new step-by-step flow makes it much simpler for anyone to get started with 3veta.
New Add-ons page which shows all 3veta integrations
We've created a brand new Add-ons page where you can find all of our external integrations – Stripe, Slack, WordPress, Chrome extension, Zapier, and Pabbly as well as our in-meeting audio transcriptions, and cloud recordings. All in one place.
That's all for now.
Thanks for being part of the 3veta family!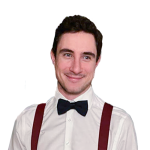 Iskren is the CTO of 3veta.com. He is an Oxford graduate, instructor on Udemy with more than 400,000 students, former head of R&D for multiple start-ups, and software developer for an international trading company. If this isn't enough, he is also a published researcher in the peer-reviewed Quantum Science and Technology journal.