The Internet is a wonderful place that has allowed people from all around the world to connect, keep in touch, and, eventually, study or work together.
It provides people with the wonderful opportunity to leave the material world behind and follow their dreams and passions with the help of a single device – their computer.
Nowadays, every company, every professional, freelancer, or entrepreneur has to organize their own virtual workspace in order to live up to their full potential.
Why is that and how do you do it, you may be wondering? In this article, we will be answering.
What is an online workspace?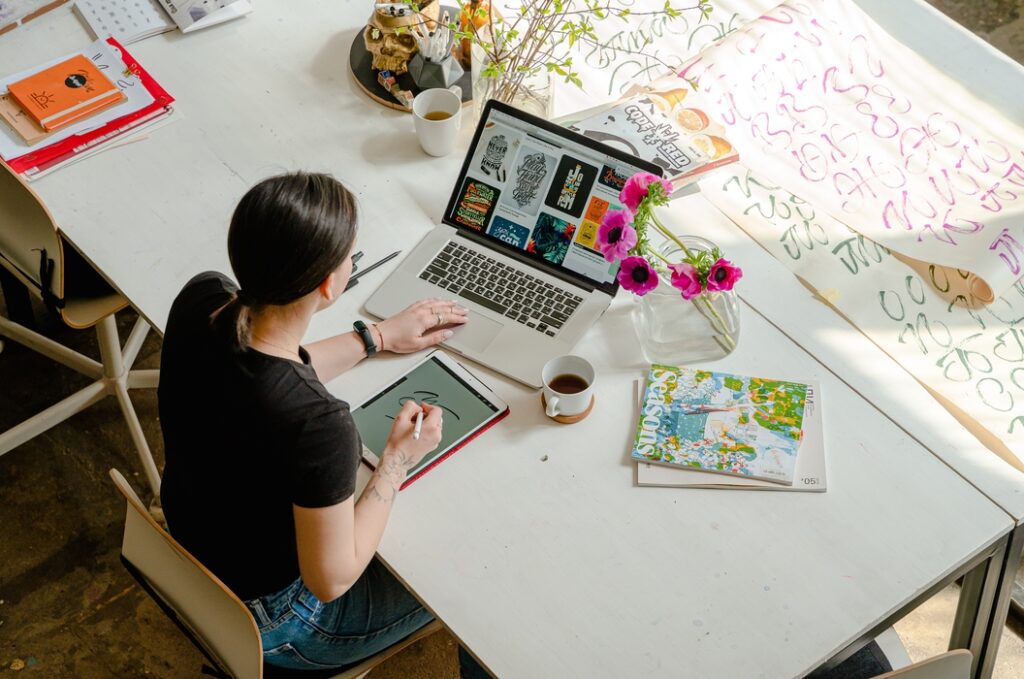 A digital workspace is a virtual environment that is usually hosted by one main platform and allows co-workers, employers, and employees to manage tasks, projects, and all the communication among them in one place.
Its main focus is to facilitate collaboration between service providers so that the working process is as efficient as possible.
To achieve that, apps that provide conditions for creating a digital workspace allow integrations with other platforms as well because businesses usually have many different aspects. It could be hard, if not impossible, to offer solutions to all of their needs.
Online workspaces have become an invaluable asset to any type of business because their functionality is not determined by location.
You don't have to be in one particular city to dedicate yourself to your dream job anymore. And communication with your international partners or colleagues should not be an issue, no matter the time zone.
The public workspaces are accessible to everyone within the company.
As for the private ones – they could be employed by different departments because they'll focus on subjects that are of interest to a particular group of people. And all members of the said group should be granted permission to join.
What are the benefits of virtual workspaces?
We've already established some of the main perks of online workspaces but the list is never-ending.
Collaboration and efficiency
Some of the most frequent issues encountered in teamwork are related to miscommunication and disorganization.
However, it's much easier when all the data is securely stored in one place and everyone gets to see who is doing what or follow up on their progress.
Updates, feedback, new information, and weekly reports could be shared at any time with everyone in a matter of a few clicks.
Easy communication via video calls, team channels, or 1-on-1 messaging keeps everyone in the loop and ensures that there's no confusion.
All of that results in greater productivity and better time management.
Flexibility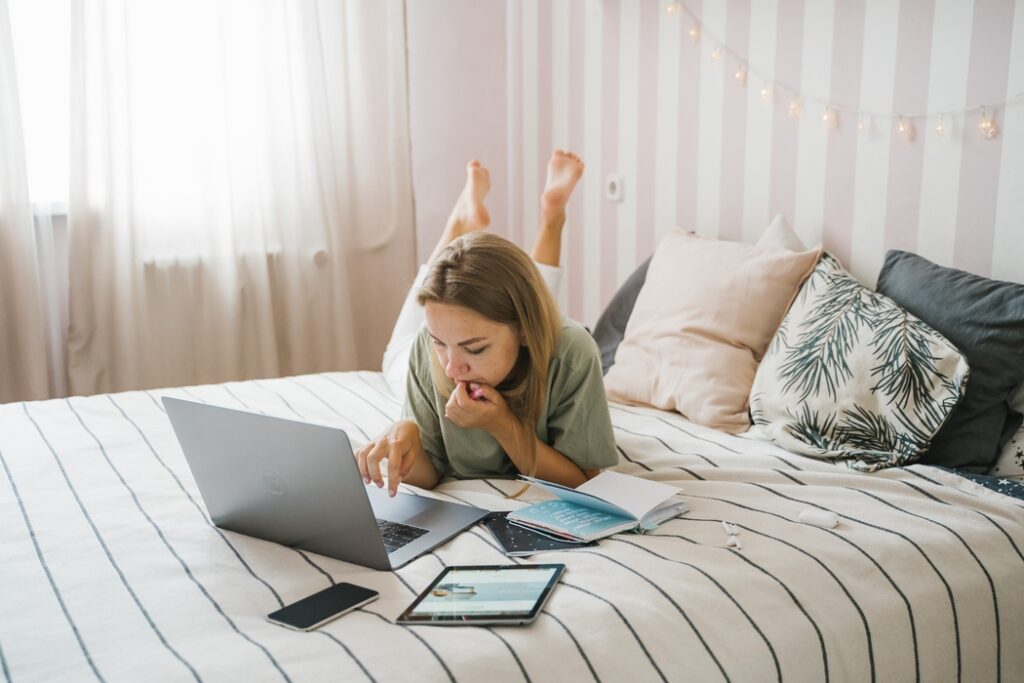 Every person would love to be free to choose where to work from, during what hours, and in what environment.
This is as important for CEOs as it is for their employees.
Well, as long as you have your computer with you, all of this could be made possible.
Thanks to your digital workspace, you'll have all the freedom regarding your working conditions.
Your job requirements don't have to collide with your personal preferences anymore. No need to make significant compromises in order to grow in your career. Remote work is the solution.
Inexpensive solution
Usually, business offices are quite expensive to maintain. Rent, cleaning services, bills, and other supplies constitute a great expense for the owner.
This could be completely unnecessary if the company is still new to the market and the team is rather small.
As for the employees, some of them are commuters, some of them use public transportation, others rely on personal vehicles.
The point is, all of them pay a notable amount of money to be able to get to the office.
If that office is online, the expenses would be significantly lower for both sides.
Tools you can use in a digital workspace
Doing everything online instead of in-person might seem a bit overwhelming in the beginning. The first thing to do is to find the best software that will provide you with a space to gather your remote team and start working together.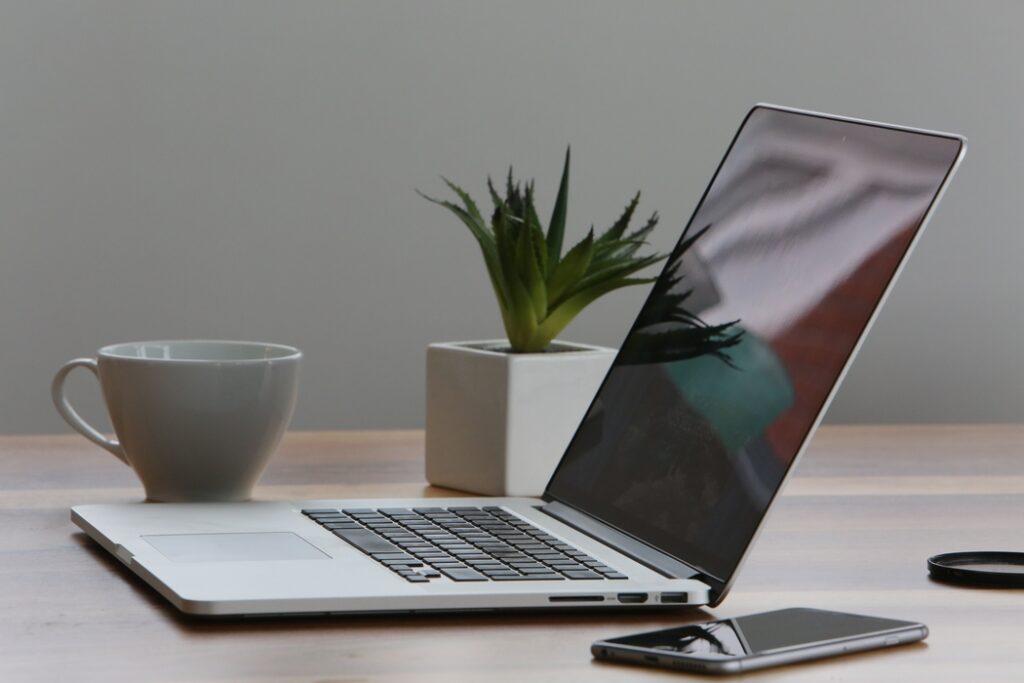 You'll also have to rely on a few tools to achieve seamless interaction without being in the same room.
Video calls
Video calls are the most important feature of your online workspace.
It goes without saying that you'll need a scheduling platform that provides you with the best video and audio quality for your virtual business meetings.
3veta, for example, is a web-based tool that helps you create video meeting links and rooms for seconds without downloading anything.
Furthermore, 3veta comes with live polls and reactions to make your video calls more interactive.
Screen sharing
Your conferencing platform will have to support screen sharing as well. This way you'll be able to share files, documents, slides, or other visuals with all the attendees.
Your presentations or discussions will be far more effective if others see what's happening on your computer.
Shared team calendar
A shared team calendar is one of the essentials that your digital workspace needs, since it allows you to schedule tasks, set priorities, deadlines, and manage your remote team easily and efficiently.
Everyone will be aware of what follows next and it'll be much easier to coordinate with your colleagues.
Scheduling meetings on behalf of someone else
Outlook, for instance, offers the possibility to manage someone else's schedule after that person has given you permission.
Usually, this feature is used by administrative assistants whose job is to edit someone's calendar by managing meetings, events, and responding to requests.
Final thoughts
Many people have reservations about technology because devices could be unreliable and break down, the Internet crashes down, and batteries run low.
However, one of the major pros of doing business virtually is that you have everything "on paper" and, thanks to the implementation of different tools, excuses such as "I didn't know", "Nobody informed me", or "You told me differently" are forever gone.
Your online workspace might not be the solution you prefer, but it is the solution your business needs.
It saves money, offers flexible working conditions to employees and employers, and facilitates the process of task distribution and time management.