A lot of companies started engaging in remote or hybrid work. This led to a whole lot of new challenges for these virtual teams. Team members that used to sit in the same office room are now compelled to coordinate and discuss ideas virtually instead of in person.
The process of digitization of businesses might be quite beneficial in terms of flexibility, new opportunities, time management, and working conditions, but it is also very problematic when it comes to teamwork.
In this article, we'll address a few of the most common challenges of virtual teams that you may encounter. We will also give suggestions on how to deal with them.
From synchronous communication to asynchronous communication
The first major issue is the expectation of teams to have synchronous communication.
Remember when you would go to the office, nudge your colleague and ask them a question? Well, virtual teams don't have this luxury.
The closest you can get is to organize a video meeting. But it is not a great idea to schedule a meeting for the slightest issue or inconvenience that pops up during the day. This is highly ineffective and breaks the workflow.
That's why it has become the norm for remote workers usually to rely on asynchronous forms of communication.
What is asynchronous communication?
In short, async communication is all communication that is not synchronous. Each participant in the communication can reply on their own time. A staple of async communication is that when you send a message, you are not expecting an immediate real-time response.
Why is async communication becoming the norm?
Slack, among other remote tools, has been the main driver of this change.
Researchers have proven that the lack of pressure to respond right away actually boosts your team's productivity.
The number of interruptions caused by meaningless, never-ending meetings and informal chit-chatting is cut down to the minimum.
People ask their questions briefly and concisely over text messages and receive straightforward answers whenever the other person is free to respond.
The delay in response could be seen as an inconvenience but it doesn't interrupt the workflow and is something that virtual teams should get used to.
How to deal with the expectation of synchronous communication?
First of all, start using a tool like Slack or Discord. One of the most important consequences of moving to such a platform is that they are designed for async.
The embodiment of this is the absence of the 'seen' sign.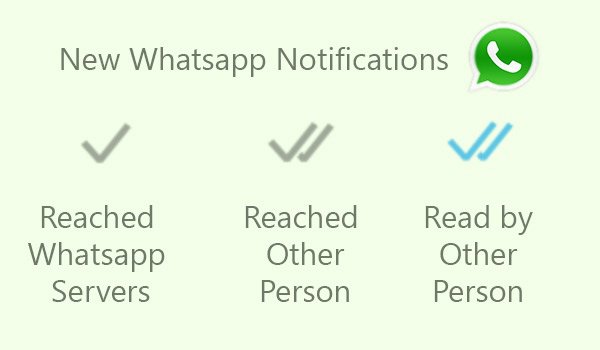 We are so used to this that we check all the time if the other person has read our message.
Well, Slack and Discord don't have this option.
Why? Because it is better.
Start educating your team to communicate asynchronously and employ tools that facilitate this.
Мiscommunication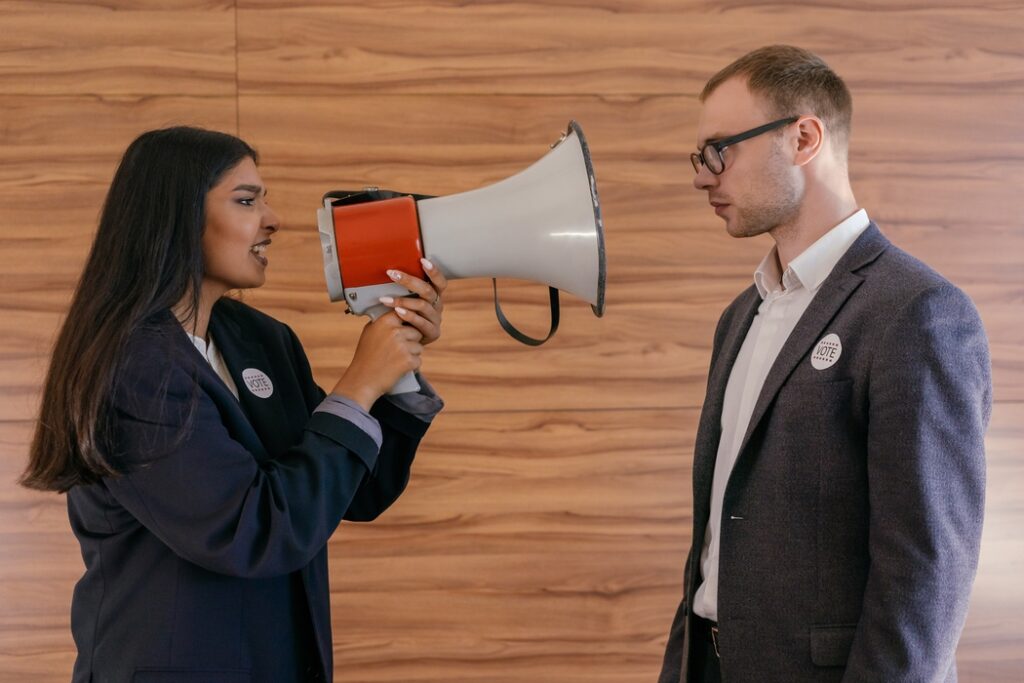 Async communication has been game-changing and probably you are already engaging in it. Maybe you are even going towards radically async communication. It's less demanding and it takes seconds to write a short message as opposed to attending a one-hour meeting. And let's face it… there is no meeting shorter than 10 minutes.
However, having one conversation in the span of 2 days can be a bit problematic. Chatting and sending emails back and forth could also be confusing and insufficient when your team is working on a bigger project. It is not uncommon to miscommunicate something.. or everything.
How to avoid miscommunication?
You guessed it. With more communication.
But you should not rely solely on chat. It's simply is not enough to replace real-life interactions.
Video calls are a great way to maintain good communication with your virtual co-workers.
Keep those meetings short and interactive as long meetings usually are neither fun nor productive.
After each important meeting send a summary of what you've discussed and concisely write down what task your teammates are expected to complete next. This way there won't be any confusion regarding task distribution.
Preferably, create a public channel or a group chat where you and your team members will be able to address questions and matters that could be of common interest.
The one-on-one form of communication is more personal and is the norm, but virtual teams can easily avoid miscommunication if most of the interaction is happening in a shared, seen-by-all space.
Time differences or preferences
Obviously, if your team is distributed, it is quite possible that your teammates are available at different times. You should be well aware of their availability in terms of their time zone.
Moreover, parents are often busy after 6 pm – getting their child from school, making dinner, etc. You cannot expect them to work outside of their usual hours.
Also, some people have specific productivity hours – that's when they feel the most motivated and focused to complete more complicated tasks.
When you are in the same office, all these subtleties are quite obvious. Naturally, if Karen says:" Bye, guys, I'm going to get my kids from school" every day… you'd anticipate this around the end of the day. However, when working remotely that's not always obvious.
How to deal with time zone differences and preferences
Be aware of the needs of your teammates and address topics that improve productivity. Ask them about their specific working hours and set response time limits.
When it comes to time zone differences instead, you can plan your work with a tool that has been specifically designed for remote teams. One such example is 3veta with its superior scheduling capabilities offers calendar synchronization across all platforms and time zones.

Managing the feeling of isolation
The pandemic was not only the time when we started working remotely. It was the time when we started talking about emotional intelligence much more.
Working from home means that sometimes it seems like you are on your own and this could be quite lonely.
The virtual world depersonalizes our connections and interactions and we become nostalgic for real-life experiences such as getting coffee or going for lunch with your teammates.
You're all the time in front of a device that doesn't show emotions, doesn't make jokes, and doesn't sympathize with you when things go wrong.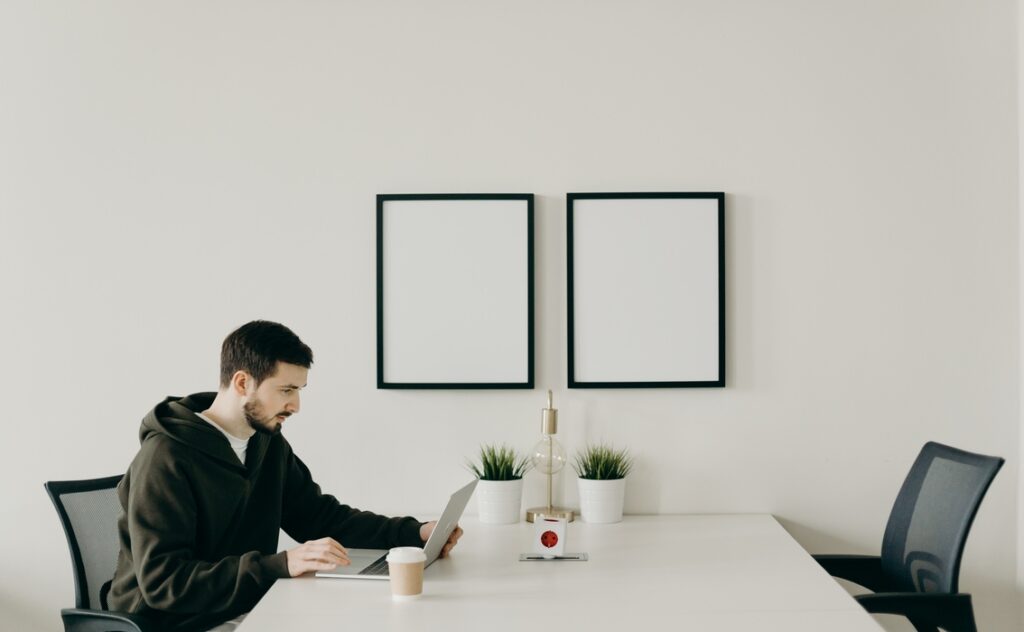 Loneliness and the feeling of isolation are the challenges of virtual teams that aren't caused by a technical malfunction. It's important to address them because the human factor is at the core of staying productive and shouldn't be neglected.
How to manage the feeling of isolation?
The first and most important step is to start talking about it.
Doing regular video catch-ups and daily stand-ups offer a 3-in-one solution because
you can track everyone's progress, help others get around any bottlenecks and feeling of helplessness
you get to see each other's faces and cheer up someone who feels down, even though through the screen
and you get to engage in short discussions to clear the air and avoid miscommunication.
If you are looking for a technological way to deal with it, we highly recommend Moodlight. Moodlight is a great tool that you can use at the beginning and end of each meeting to survey the emotional state of your team. This makes everyone on the team much more aware and helps your meetings in unexpected ways.
Security
Online security is a luxury nowadays because you never know who might be interested in stealing your personal information or some sensitive data you work with.
We always imagine an outsider, hacking your servers. The truth of the matter is that almost always 'hackers' have access to a device or a person who is authorized. In fact, in the age of remote work when you don't know your teammates and you may never meet them, it is quite possible that the person with the malicious intent is already in your firm.
How to make your remote organization more secure?
If you manage a virtual team we strongly encourage you to use a VPN and makes sure that every activity is tracked and every document is accessed only by authorized individuals.
Virtual Private Networks are usually used for telecommuting because you can easily detect if someone is trying to tamper with your messages or files and it protects you from attackers by encrypting your data.
Last and not least, VPNs protect the owner of the business. A VPN places a unique identifier of every action done on the team cloud. Through it, you will always know who is stealing sensitive information from your company.
Finding the perfect solution for your remote team
While there are a bunch of challenges, technology can help.
And there comes your last struggle.
How to choose the right platform to help you ace remote or hybrid work in the vast sea of apps?
Well, we made a list of the 31 best software for remote scheduling.
If you can't be bothered to read, here is our recommendation.
The right solution for your remote or hybrid team
If you need a neat, smart, and modern video conferencing and scheduling solution, then 3veta could be the right choice for you.
3veta is designed especially for remote teams. It provides a great way to: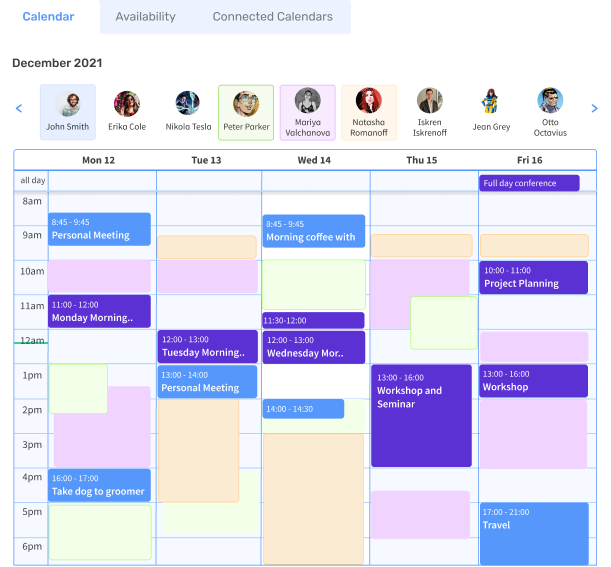 To wrap it up
There are different types of challenges of virtual teams depending on the nature of your business. Even so, there are some universal steps that you can take to make sure that you're all on the same page and everything goes without a hitch.
Make use of the technological affordances that automate the working process and save yourself some time and effort.
But also don't forget to be present and take note that humans are not machines and they need to feel supported, encouraged, and cared for in order to perform better.