The COVID-19 pandemic forced thousands of companies around the globe to adopt the remote work model.
Some have since returned to the office. However, many businesses experienced the advantages of remote work and have initiated either hybrid or fully remote working conditions.
Distributed teams have different management needs than in-person teams. Furthermore, remote workers need the right tools and processes to continue working effectively.
In this post, we will dive into four tips and tricks for managing a distributed team.
These tips will help you learn how remote teams work best, what are the right tools to enable your team, and how to help your employees achieve top performance.
Let's dive in.
1. Know the basics of distributed team management
Each remote team is different.
Managers need to know who their team members are, what drives them, their strengths, and how they can be best utilized to achieve the team's goals.
In essence, a distributed team will work best with a manager who understands how to put each of their team members in a position to succeed.
In contrast, if managers take a hands-off approach due to the lack of in-person contact, this could cause team members to feel lost and unclear in their responsibilities.
Secondly, remote teams work best with clear communication.
A distributed team member needs to be able to connect with the rest of the team without too much friction.
3veta is a powerful meeting and scheduling tool that helps remote teams to communicate and collaborate effectively.
As a virtual team leader, you'll be responsible to maintain clear and concise communication between your distributed team members.
With 3veta you have a full overview of your team's availability and you can easily schedule and host one-on-one video calls, daily check-ins, or virtual team buildings.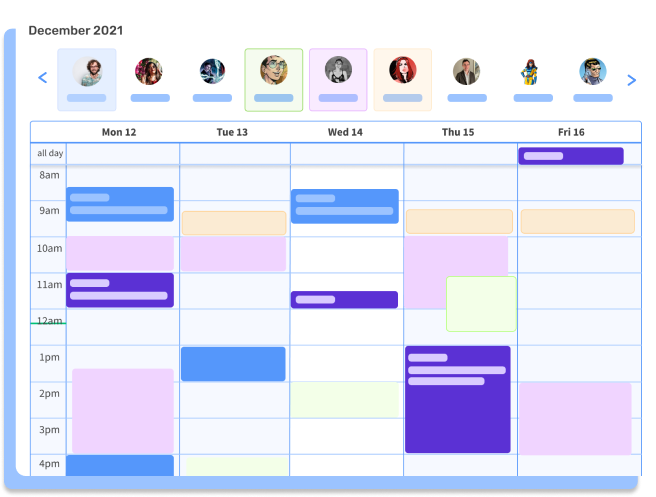 Remote work becomes nearly impossible without the ability to send messages back and forth, and get answers and clarifications.
Closed lines of communication are one of the challenges of virtual teams and lead to tight bottlenecks in remote teamwork.
For example, imagine a B2B marketing team is in the middle of a seasonal campaign, and creatives can't get in touch with strategists to align each marketing message.
The campaign would likely falter by the time they need to execute.
Distributed teams can be more nimble than in-person teams as long as they can coordinate through open lines of communication across digital platforms.
2. Use the right tools to enable your team
The right tools can enable remote teams to work more effectively. However, team members need to agree on how to use them consistently.
A tool is only good for a team if it is utilized to its fullest potential by each relevant team member.
Remote working tools can help managers track time spent on projects, manage project files, coordinate stakeholders, and even foster team building.
Here are some tools considered essential for distributed team management:
Remote-Friendly Meetings Software
Meetings are crucial in every corporate environment. Remote meetings software helps teams schedule and execute meetings from anywhere.
The best remote-friendly meeting software comes with video chat, text chat, screen sharing capability, and scheduling features.
Webinar Platforms
Webinar platforms help teams put on virtual seminars.
The best webinar platforms even come with automation features so once the webinar is recorded, attendees can enter 24/7 and receive a similar experience to the live version.
Distributed teams often need to present data, a marketing plan, or other types of information to each other before key decision-making rounds.
Teams may also need to present information to clients, or if you manage a remote sales team, they may need to present sales pitches in an organized manner.
A webinar platform can help distributed teams package an effective presentation for a variety of purposes.
3. Expand your distributed team with freelancers
Freelancers are a dime a dozen online. They're available to do all kinds of jobs and tasks a distributed team might need help with.
For example, content marketing teams often need lots of written content to supercharge their campaigns.
Instead of writing all the content themselves, these teams can find bloggers who are subject matter experts to write the content on contract.
This would allow the team to create more content much faster at a higher quality.
Whether you need content created, design work, or data collection, some quality freelancers can make valuable members of a distributed team.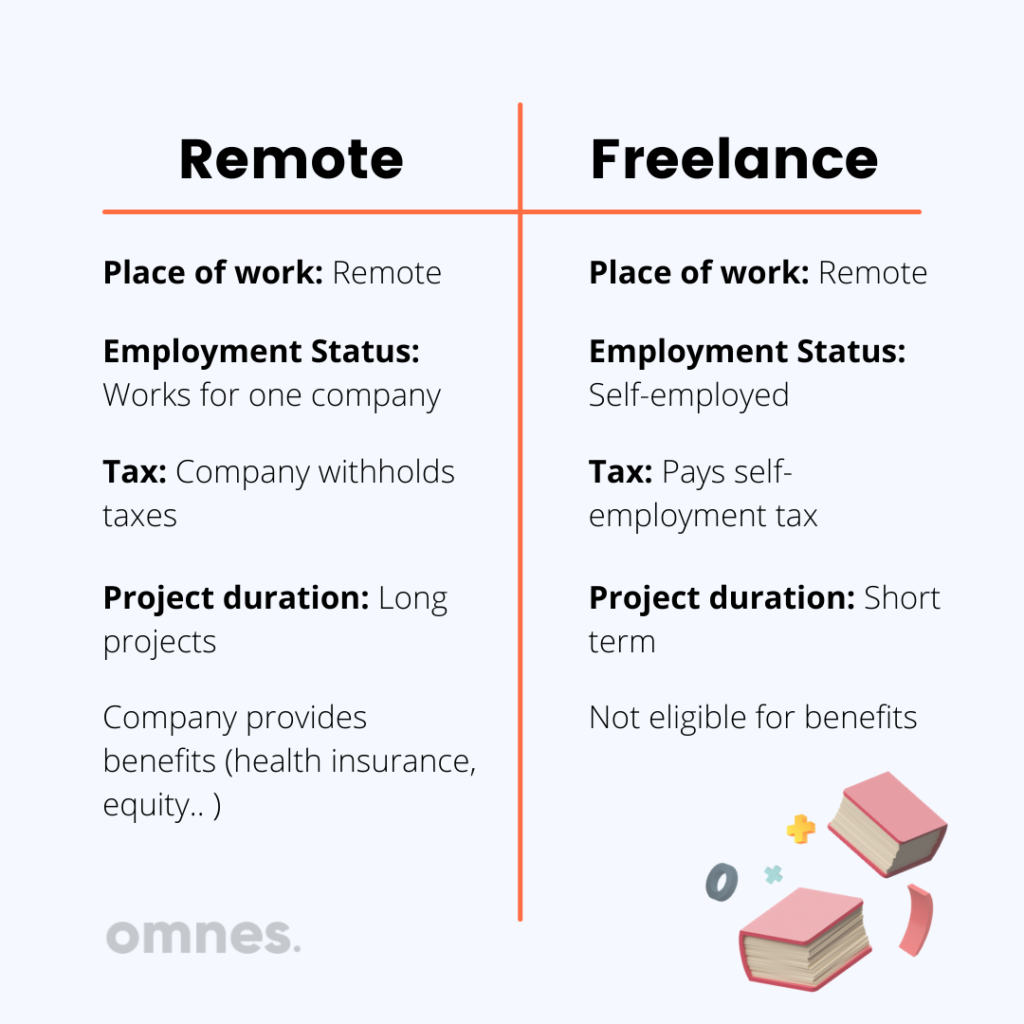 4. Cultivate an effective remote work culture
A remote work culture consists of the values, guidelines, traditions, and processes used in digital working conditions.
Remote work culture transfers over some of the company's in-person culture. However, it needs to adapt to the digital landscape.
For example, companies may have weekly or monthly traditions that help employees connect and form relationships. In-person, this could include on-site events or company retreats.
However, remote workers might not have the luxury of being close enough to each other to meet up.
To foster team building and cohesion, remote team managers may need to find digital equivalents, like playing games together over video chat.
Managers will also need to create a new set of values around digital work.
What is expected of remote team members? How can remote team members feel valued? How is feedback expected to be given?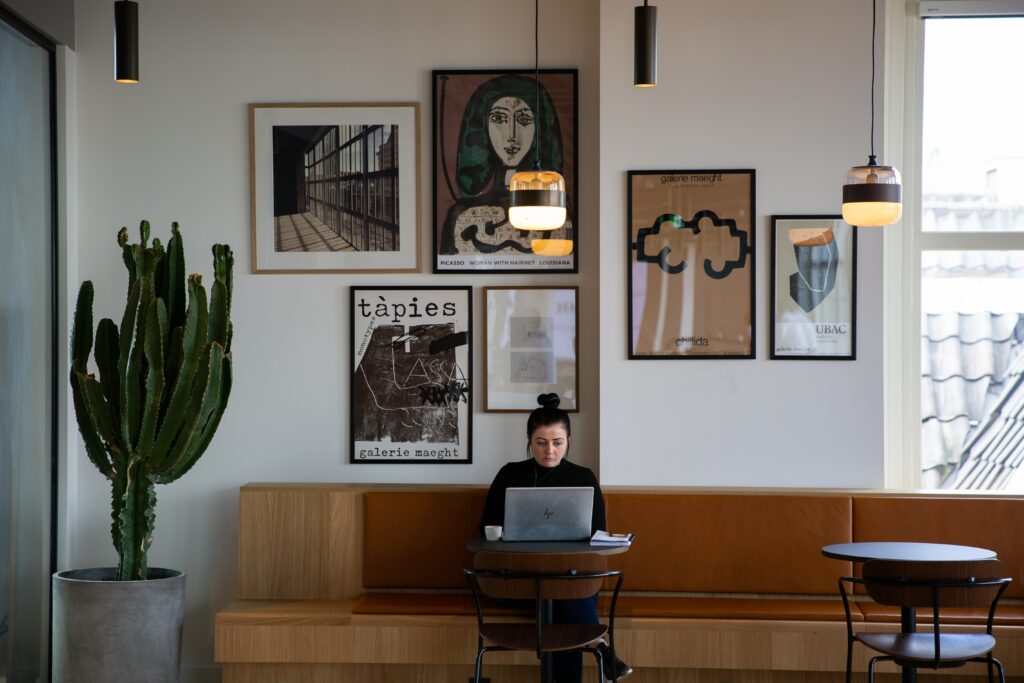 A positive remote work culture can keep valuable team members happy and improve employee retention.
It can also help attract talented prospects who want to be a part of the remote work culture you have cultivated.
This is one of the most overlooked aspects of managing a distributed team.
However, it can be the glue that keeps a team together and attracts new members over the long run.
In Summary
Before the COVID-19 pandemic, many companies were reluctant to adopt remote work, even though more and more employees were starting to request it.
However, now that remote work is common around the world, most companies are finding distributed teams to be just as productive and sometimes even more productive.
Managing a distributed team can take some time to get used to.
Luckily, managers can implement managerial best practices, enable their teams with the right tools, and expand their teams with freelancers.
With the right approach, a distributed team can become a well-oiled machine in which each member is happier and more productive.

Erkki is the creator of WebinarSoftware, a blog dedicated to helping marketers, coaches, and start-ups leverage webinars to grow their businesses. Having over 7 years of experience in building software either as a founder or a product manager enables him to give deep and thoughtful insight in his blog.