A new year and a new chapter of our "Meet the Team" series. Today we'll introduce you to Eve (Evelina) – our Digital Marketing Specialist.
With a strong interest in everything digital and a keen eye for design, Eve is always ready to learn and gain insight into all things digital marketing.
She has a solid background in working remotely and has been part of several successful startups.
When she isn't working on campaigns, she can be spotted reading crime novels, watching Korean dramas, and searching for cheap flight tickets.
Hi, Eve, it's your turn on the hot chair. Tell us about your background.
Eve: Let me start with this. I was terrible at Math in 6th grade. No one would ever consider that I'll graduate from the Mathematics and Informatics faculty of the best university in Bulgaria – Sofia University. And I believe that if my Math teacher from that time ever finds out, she'll probably collapse at least 3 times. So, shh, don't tell her!
At the tender age of 13, I met my first mentor. And that person turned my whole perception of what Math is, why it's important to have goals in life, and why giving back is an essential part of our lives.
Till today, I strongly believe in mentors. And I was lucky enough to always have them in my life.
They thought me many things but by far the most important thing I've learned is that if you really want something you can have it. You just need to work (hard) to get it. As simple as that.
And I knew what I wanted. I wanted to be a vet.
A vet? Now I got confused. What happened with Math?
Yes, at one point I was crushing it at Math and pretty much everything else at school, so my decision to become a vet was not well received among my family.
However, I wanted to try and found an internship at the best veterinary clinic in Sofia.
I was helping with anything – from taking care of the animals to assisting doctors during surgeries and helping in the shop – and I couldn't be more excited.
And how couldn't be I?
I was responsible for feeding a baby alligator, teaching a beautiful African parrot how to speak and re-educate a naughty monkey that had the habit to steal things.
Exciting indeed. So what happened? How did you get from a veterinary assistant to a math teacher to a web designer to a digital marketer?
Eve: At one point, I had to choose whether to study for a vet or to study Math and Computer Science. And trust me it was not an easy decision but I'm glad I went this way as it opened so many doors for me.
While I was at the university, I was chosen to substitute a Math teacher in the Sofia High School of Mathematics, which is the highest-ranked high school in the city.
So, yes, I was a Math teacher for a few months.
While it was great fun working with 6-graders, it was a great responsibility too as some of these kids were Math gold medalists.
However, around that time, I was really into graphic and web design. So, right after I graduated I moved to the Netherlands to chase a career in that field.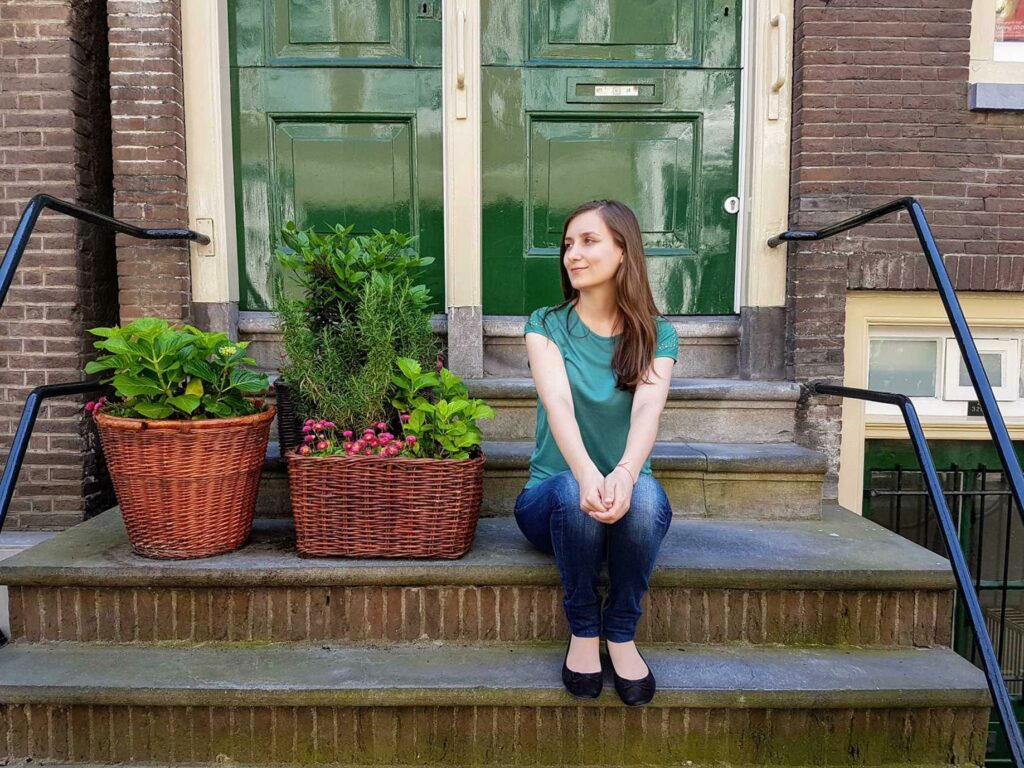 Two internships later, I was working full-time in a startup building a Hootsuite rival.
During my time in Amsterdam, I worked for a few other startups and I was fortunate to meet and work with amazing people. Thanks to them, I realized that in order to be successful, I need to keep learning new skills and gaining new work experience.
And so I did.
I was part of different teams and tried to split my time between hanging out with developers and marketers. That way I managed to learn the best from both fields.
Slowly but surely, I stepped into the marketing world as a web designer with copywriting skills.
One day I received an exciting job offer – a startup in Barcelona wanted me to join their team as a marketing assistant.
I didn't think twice.
It was a pretty easy decision to make. Not only because I was sick of the wind and the wet in the Netherlands but because it was an opportunity to really step into a new field and I couldn't miss it.
And that was it. I was officially stamped as a marketer.
What do you think makes you so good at what you do? What are the main qualities a marketer should have?
Eve: A good marketer should be a creative problem solver and strategic thinker but most of all they should be a lifelong learner.
And this is exactly my game.
Digital marketing is changing at a lightning-fast pace and you always need to be in tune with the new trends and the best practices.
I guess this is the reason I'm so into it. It perfectly fits my nerdy yet adventurous character as it is a constantly evolving profession.
If someone wants to become a digital marketer in 2022, where should they start?
Eve: To anyone who wants to delve into the fast-moving climate of marketing – find a good mentor. There's no better way to learn things than from a veteran in the field.
In Barcelona, I met a great woman who turned into my mentor shortly after. As an ex-Senior Marketing Manager at Paypal, she definitely had tons of experience to share.
And let me tell you: when she talked, I listened. I became who I am now because of her.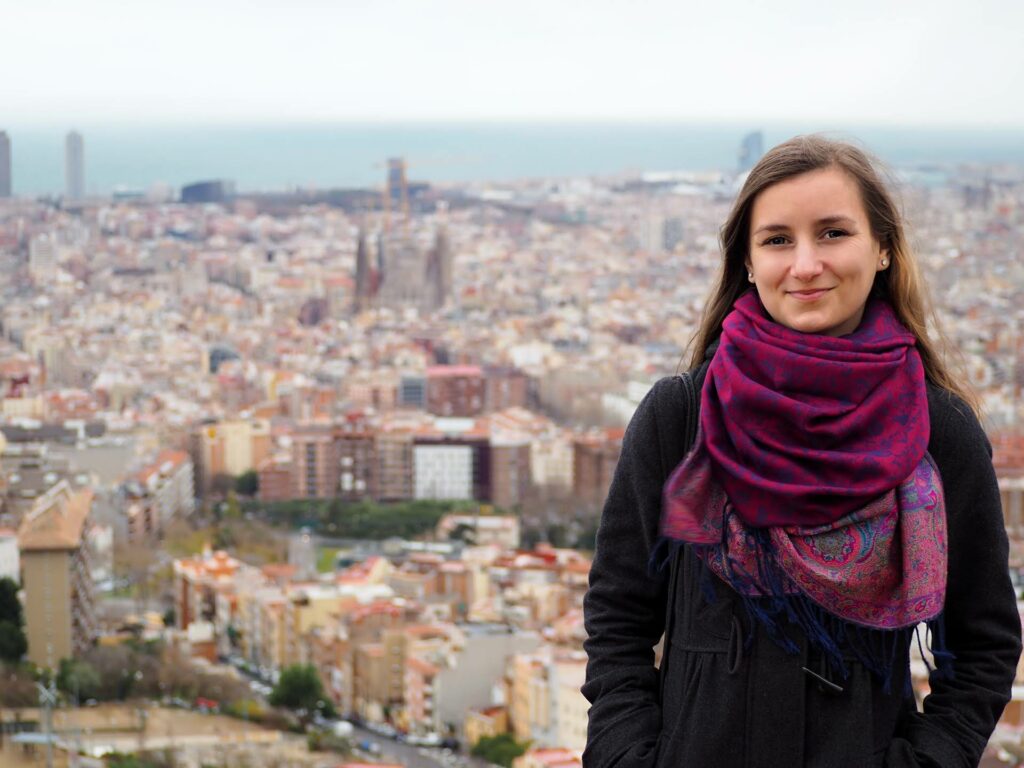 Sounds super interesting! How about now? What do you like the most about working at 3veta?
Eve: The variability of my tasks, the option to work from any place, and the fact that I'm part of something that evolves every day. I get a front-row seat watching how a simple idea grows into an international business.
Every day is different, and it is a constant adventure. And I love adventures!
You have a substantial remote working experience way before that was the norm. Tell us how and why did you start working remotely?
Eve: I first started when I was still at the university. I worked for a huge media company and it lasted for about 2 years.
Back then, remote work was not as chic as it is now, haha.
Everyone was happy to work in an office, have their own desk and a mug with the company logo.
Everyone but me. Even then I was able to recognize all the benefits of remote working and knew that this is what I want.
Later on, I ended up working remotely from time to time, and I really enjoyed the flexibility and work-life balance that working from home provides.
Furthermore, I slowly realized that the world is too big and my vacation time is, unfortunately, too short.
So, at one point I decided to quit my current job and became a full-time digital nomad.
See, it all started because I wanted to travel more.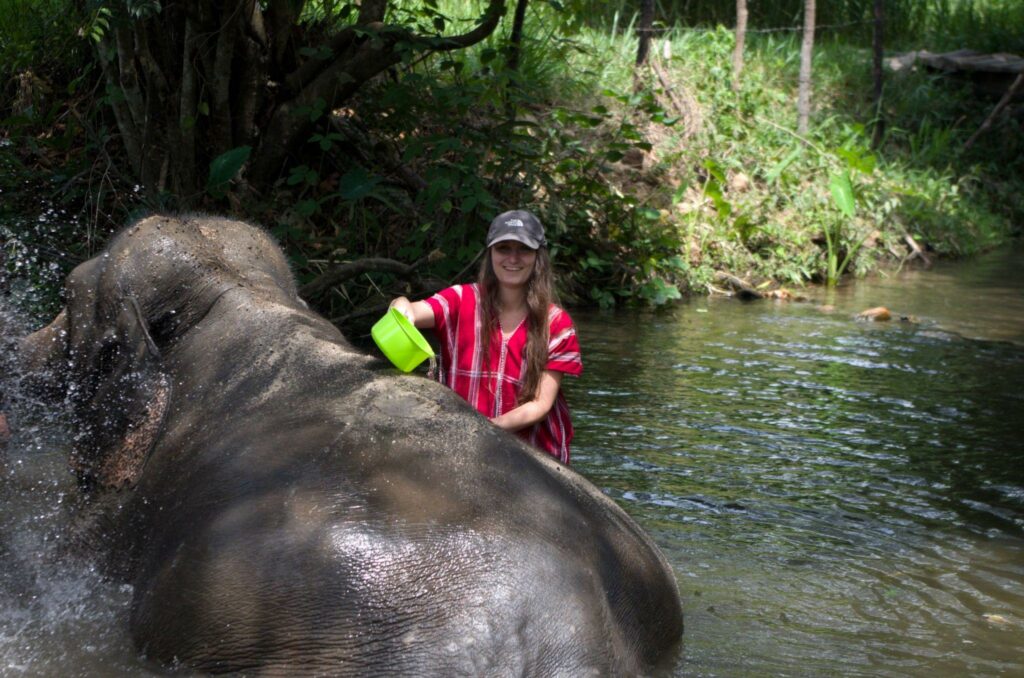 Bathing those elephants after work looks like something I would love to do, too! I guess there are also some challenges that come with working remotely, though.
Besides the freedom to choose where to work from, what I really like about working remotely is that I ditched commuting for good.
I remember that I used to spend approximately 2 hours every day on trains and busses and it really drained me.
Not to mention my transportation expenses.
But putting money aside, most people don't quite realize that long commutes or being stuck in traffic for an hour thoroughly affect your mental and physical health. I was always in a rush, often skipped my breakfast, and didn't have time for anything.
Now, the time I save allows me to prepare dinner, meet with friends and I never miss breakfast.
My work itself hasn't changed much since I've started working remotely but my performance did improve.
I found out that at home there are fewer interruptions and it's quieter than in an office. I have more time and fewer distractions, which naturally leads to increased productivity.
As for the challenges of working remotely, you definitely need discipline.
Sometimes it's easy to get distracted at home. A 10-minute break turns into an hour or a pile of dirty dishes starts calling your name.
But there are easy tricks to overcome distractions at home such as choosing a quiet spot and designating it for work only.
What really helped me to master the remote work game was building routines.
I know which part of the day I'm most productive and I schedule my most important tasks accordingly. I also know when I need a break and just take it.
See, I've been a remote work ambassador for years now and I can tell that this trend is here to stay. It's a win-win situation both for employers and employees.
Companies want to hire the best talents out there no matter where they are located. That's the reason why the number of virtual teams around the world is rising daily.
I used to have colleagues in Taiwan and Argentina while I was in Vietnam and the only challenge we encountered was finding a timeslot that fits everyone's schedule so we can meet. Too bad 3veta didn't exist yet. Would have made our remote team collaboration much easier.
Okay. A tough question ahead. From approximately how many different places have you worked? Which one was the coolest?
Eve: That's a tough question indeed. Besides Spain and The Netherlands where I spend a few years living and working, I'd like to mention France, Cyprus, Vietnam, Thailand, Cambodia, Malaysia, Hungary, and lately, Bulgaria. The list goes on and on since I was constantly traveling and living abroad.
The coolest place I've worked from was the concrete floor on the Kuala Lumpur train station.
I had gotten an emergency request and I had to quickly jump in and fix something while I was waiting for a train to hop on.
And now seriously, I've worked from amazing places such as a beach bungalow on a small island in Thailand, from a terrace overlooking Ho Chi Minh City, and from a designer furniture shop/cafe in Chiang Mai (this one was particularly cool, yet incredibly weird).
But by far the coolest place I've worked from was a gazebo in the jungle somewhere in the Mekong delta in Vietnam.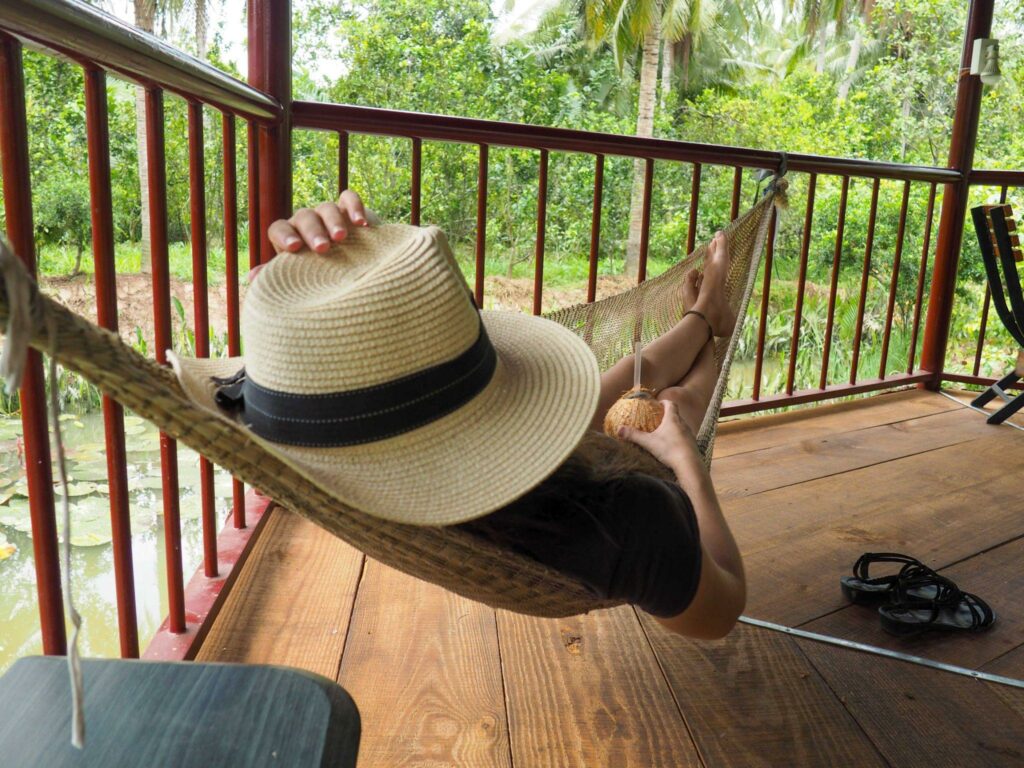 Every day I'd see the owner of the homestay climbing one of the coconut trees to collect fresh coconuts. Then he quickly opened them with a few hits of his machete to serve with breakfast. This is something you can't get even in a 5-star hotel.
If you could relocate anywhere around the world, where would that be?
Eve: Another tough question, haha. There are so many places on my list. Georgia, Argentina, and Ethiopia to mention a few.
I see you are quite the adventurer! What's your greatest adventure so far?
Eve: I've walked about 1,300 kilometers from Southern France throughout Northern Spain and down to Porto in Portugal. It was part of the Camino de Santiago – a well-known pilgrimage route in Europe.
It took me exactly 47 days and I carried a 10kg backpack in heat, rain, wind, snow, and hail.
Many people asked me why I was doing that, what was the point?
The thing is, this journey and the people I've met thought me many things about life, career, and business and it definitely made me a stronger person. I still apply some of the lessons I've learned back then in my daily work.
Wow, what a journey! I got a bit too excited! We like to finish each interview by getting some information on what's being cooked at the 3veta kitchen. Are there any cool marketing campaigns coming up you want to tell us about?
We are about to officially launch 3veta 2.0 very soon.
Our design team with Masha in charge did a fantastic job redesigning 3veta's website to match our new goals and better serve our client's needs.
Iskren and our dev team have been working hard the past few months polishing the platform and adding a bunch of new features like the team calendar, meeting rooms, and some additional platform customizations. And we've launched our Chrome extension so you can now manage your schedule directly from your browser.
Nikola and the sales team already started onboarding beta users to our most requested feature – the Team plan. If you want to be one of them, reach us at team@threeveta.com.
With so much going on lately, you can imagine that Iliya and I have a lot on our marketing plates, haha. Expect a new Product Hunt launch and a brand new monthly email digest.
Sounds exciting! Is there anything else you want to share with our readers?
Eve: I don't drink coffee, I don't eat chocolate and I don't like peppers on pizza. Thanks for reading my story!