The pandemic has revolutionized the way we work. Companies have embraced remote and hybrid work environments in order to remain competitive and keep their business running.
However, this move has made things a bit challenging for employers, managers, and employees alike.
People work from different locations, away from their offices and colleagues, so it is difficult for the remote workforce to stay motivated and engaged.
As a lack of employee engagement is taking a toll on the overall productivity, managers have to implement effective strategies to manage remote employees.
Importance of motivating your remote team
Remote working is a trend that is shaping the HR industry.
Although remote work comes with a lot of benefits, it has its downside too.
Due to the lack of communication and loneliness, remote teams feel less engaged and motivated.
It also affects the well-being of the employees, which hinders their efficiency and their work.
Hence, people need the right motivation to overcome this hurdle and ensure smooth work.
By investing sufficient resources, efforts, and time, managers can not only help their teams stay active but also expect the following benefits:
Improved team productivity
When employees feel motivated, they understand the value they add to the company and its goals, especially when they are working remotely. They work harder to attain those targets, which improves their performance, productivity, and efficiency.
Strong team spirit
Motivated team members can support their coworkers who seek help. This can lead to better team collaboration, interactions, and cohesion.
Lower levels of worker turnover
Once your remote team is motivated, it's possible that your employees are going to be satisfied with their jobs and thus less likely to quit.
So, how to motivate your team remotely?
The success of any organization is heavily dependent on employee engagement and motivation. That's especially important when the company is setting up a remote office.
However, it can be difficult to motivate remote employees to work as hard when they are not physically present in the office.
Communicate with your team
When working in a remote setup, bridging the communication gap is the most crucial step.
It keeps employees focused, involved, and motivated, which are essential for business growth.
Remember that it's not only about conveying your points but also includes listening to employees, their concerns, and their ideas.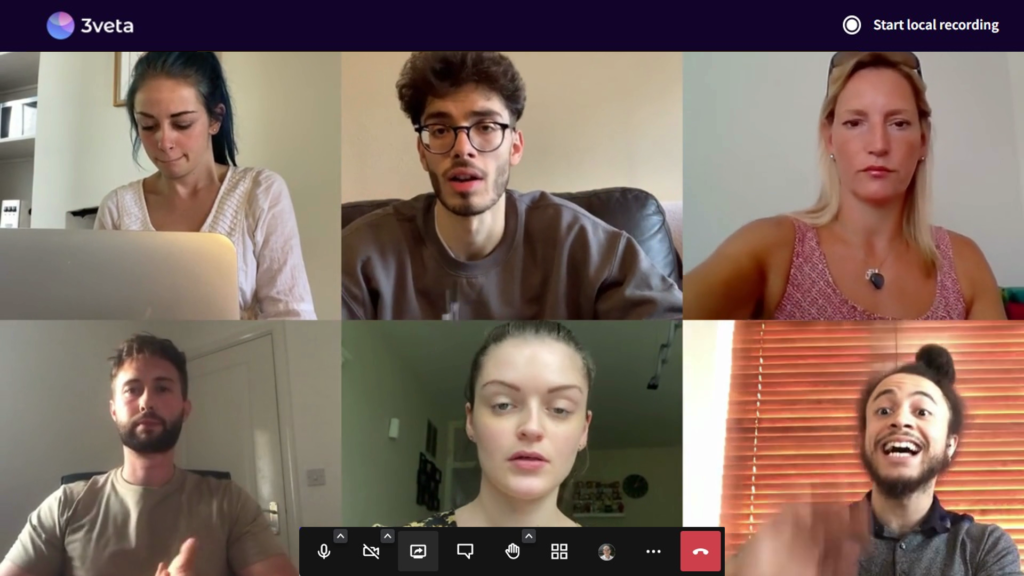 Video conferencing is a great tool to boost communication and build relationships with your team.
Host regular 1:1 and team meetings to check in on your team's progress, set priorities, and celebrate employee wins.
Also, it will enhance team relationships and keep the interaction open.
Provide meaningful feedback
When employees work from home, employee evaluation becomes a bit challenging.
However, providing feedback plays an important role in maintaining a productive remote team.
No reward or gift can replace the importance of positive employee feedback.
Conduct regular virtual stand-up meetings to acknowledge their work but also share honest reviews about their weaknesses and what they need to work on.
Furthermore, giving feedback shows that their job is valued and they'll make efforts to align expectations with objectives.
Create a remote company culture
Company culture is crucial for companies to thrive and succeed.
So, when transitioning to remote or hybrid work, your main task as a virtual leader is to maintain a strong company culture.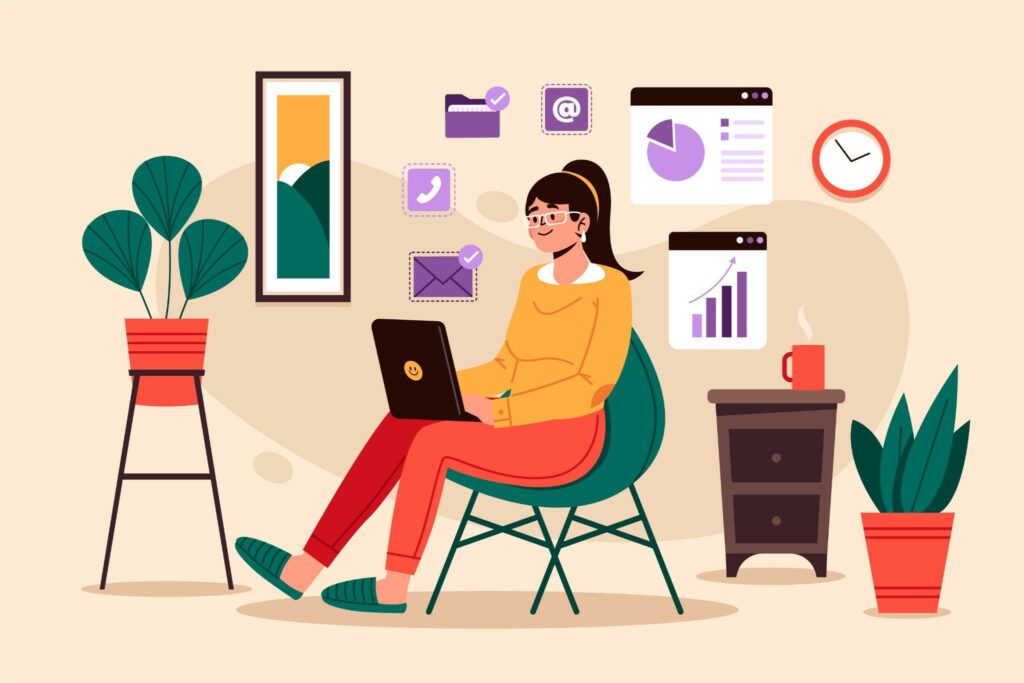 Of course, you can't create the same work environment as in the office but you need to ensure that your core values and goals remain the same.
There's no better way to boost company culture and lift the team spirit than organizing a virtual team-building.
Enable collaboration
Collaborative working environments are becoming more and more popular among employees. Such spaces help team members interact more effectively, brainstorm and share more ideas.
Furthermore, consistent team collaboration and communication can keep remote employees motivated, engaged, and productive.
This is even more critical when they work from home as sometimes remote employees start to lose their passion for work.

Regular interactions and discussions will give your remote team something to look forward to.
After all, good collaboration makes teamwork successful.
Allow work flexibility
Being rigid about working hours and style can have a negative impact and you can lose top performers.
Offer flexible schedules but ensure they meet their targets.
Employees no longer want to be restricted to typical 9-5 jobs but a modern hybrid or fully remote work model that will improve their work-life balance instead.
Furthermore, being flexible and allowing your employees to work remotely will boost their productivity and work morale.
Implement an employee recognition program
People working in a company are the most crucial factor to its success.
No employer must underestimate their value and contribution.
Employee recognition is all about acknowledging your best workers' hard work.
Therefore, introducing effective employee recognition programs to motivate your remote employees is a smart move.
This will make them feel that their efforts are appreciated and recognized.
When they are valued, they tend to stay longer and are more productive.
Create social media groups
Although most companies have business profiles on social media channels to connect with their customers, only a few of them have private groups on any of the platforms for their workforce.
You need to understand that like other people, your employees might also spend a significant time on social media.
So, why not make the best of it to engage them in conversations?
Create private groups to share the latest company news and events.
Involving them in non-work-related conversations can be a great motivation.
Choose the correct remote work tools
As working from home expands, it's no wonder that the amount of remote work tools is growing too.
With the right remote work tools for your employees, not only you'll be able to facilitate a more productive and effective staff, but also you can further increase motivation and save time spent on routine tasks.
However, while selecting the right remote work tools, it's vital to consider what your workforce requires, as proper collaboration software and tools can increase productivity and profitability.
💡Pro tip
Many companies 're-evaluate' their tech stack regularly. There are a number of new great tools that come up all the time which completely change the way people do business. A great idea is to perform such an audit every 6 months or so. Just check out a list like 'fastest growing software tools' to see what others are using nowadays. Alternatively, you can check our shortlist for remote work over here. The world is constantly evolving and your company should, too!
Takeaway
Remote work is here to stay, it is the future of the modern work culture.
So, the sooner your organization prepares for it, the better.
You have to be equipped with the right tools and practices to motivate your remote employees and boost their spirits.
Yes, it won't happen overnight but consistency and regular efforts will soon yield the desired results, making your remote workforce more productive and engaged.

Kelly Barcelos is a progressive digital marketing manager for Jobsoid. She is responsible for leading the content and social media teams at work. Her expertise and experience in the field of HR enable her to create value-driven content for her readers – both on Jobsoid's blog and other guest blogs where she publishes content regularly.