According to a 2021 Gallup survey, only 36% of U.S. employees are engaged in their work.
This number represents a serious problem, especially since the same research revealed that 74% of disengaged workers actively seek new jobs.
With more companies relying on remote workers, managers face new challenges in keeping employees engaged.
As a result, it has become more critical than ever for employers to learn strategies to keep remote workers satisfied and motivated.
Why you need to boost your remote team's engagement
While hunting down and finding the best talent for your company is important, retaining and keeping these employees engaged is more crucial.
When workers are engaged, they are much more productive and creative. According to a Gallup poll, engaged teams are 21% more profitable.
While monetary rewards may seem like a simple solution, it takes more than the material gain to keep people motivated.
Unfortunately, that's the case in remote and hybrid work environments, where employees may feel isolated.
As a result, you need to find more creative ways to boost engagement.
This article will go over some tips and best practices for improving engagement for your remote teams.
Improve communication
Every team requires efficient and effective communication to function.
However, it's more complex and challenging for remote teams.
The shift from a physical office to a virtual environment makes it difficult for employees to reach out for simple conversations.
That's why remote workers are more inclined to work in silos.
According to a Havard Business Review study, employees who telecommute also feel left out or shunned.
Remote workers worry that colleagues may lobby against them, make project changes without their knowledge, and disregard their priorities.
You can address these issues and restore the teamwork spirit by encouraging communication and adopting activities that boost collaboration.There are different ways to ensure effective remote work communication and participation. Let's break them down.
Encourage Meetings
Make sure meetings are an integral part of your company-wide schedule.
Allow your team to have a healthy dose of meetings even though you don't want these sessions to disrupt their work processes.
By mandating weekly meetings and regular project briefs, you allow everyone to make decisions together.
Workers also get to converse with each and feel part of the team.
Organize online get-togethers and have a place for casual conversations
Encouraging team members to socialize virtually helps build trust and strengthens your company's structure.
Online get-togethers are a way to imitate such informal in-office social activities.
You can organize team-building activities such as workshops, classes, office trivia, and games.
Use the right communication tools
Your team's communication will be as effective as the platforms you use.
Numerous collaboration and communication tools are designed for remote workers, but you have to pick what's ideal for your team.
For example, 3veta is a web app that allows you to create great collaboration and casual meeting spaces where remote teams can meet in Full HD, socialize and brainstorm.
Furthermore, you can schedule internal and external meetings with ease thanks to the powerful Team calendar.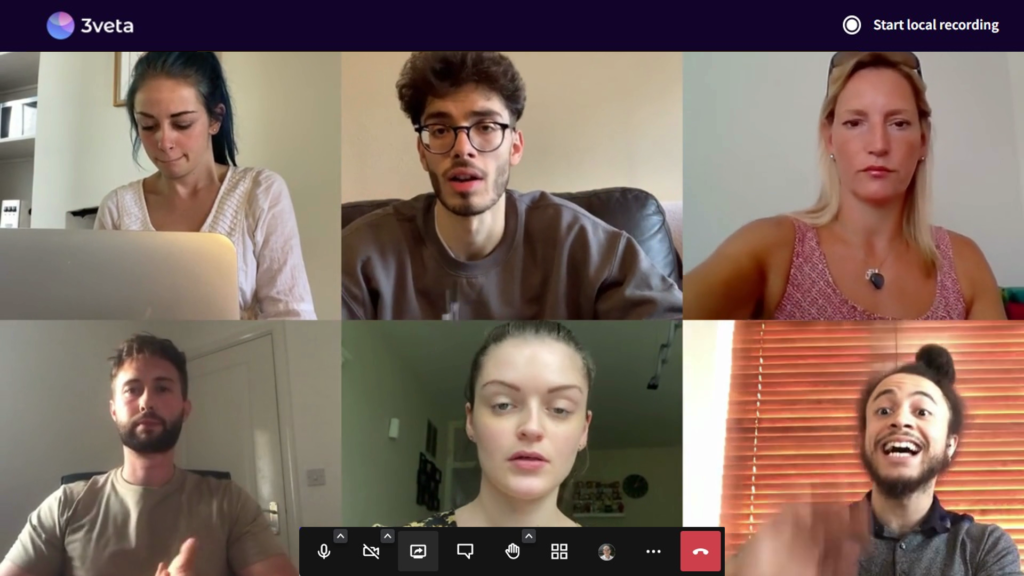 You can also connect it with other tools (4000+ to be precise) like project management solutions, calendar apps, automation services, etc.And if you want to make your remote meetings even more interactive, try polls and reactions – two of my favorite features after the Team calendar.
Embrace asynchronous communication
Asynchronous communication involves sending messages without expecting an immediate response.
It is the opposite of synchronous communication that requires real-time engagement.
Asynchronous communication is ideal for remote teams spread across different time zones.
So, normalize sending messages and expecting responses later.
This way, no one is pressured to abandon their job or schedule.
Show appreciation
A good reward and recognition program is one of the most incredible employee engagement hacks.
According to a study by O.C Tanner, employees will be more motivated to work when their leaders recognize and appreciate what they do.
Unfortunately, the study found that almost 50% of workers believe their companies take them and their colleagues for granted.
In addition, only 51% believe the appreciation they do receive to be sincere and authentic.
Rewarding and recognizing your remote workers makes them feel more connected to the organization and gives them a sense of purpose.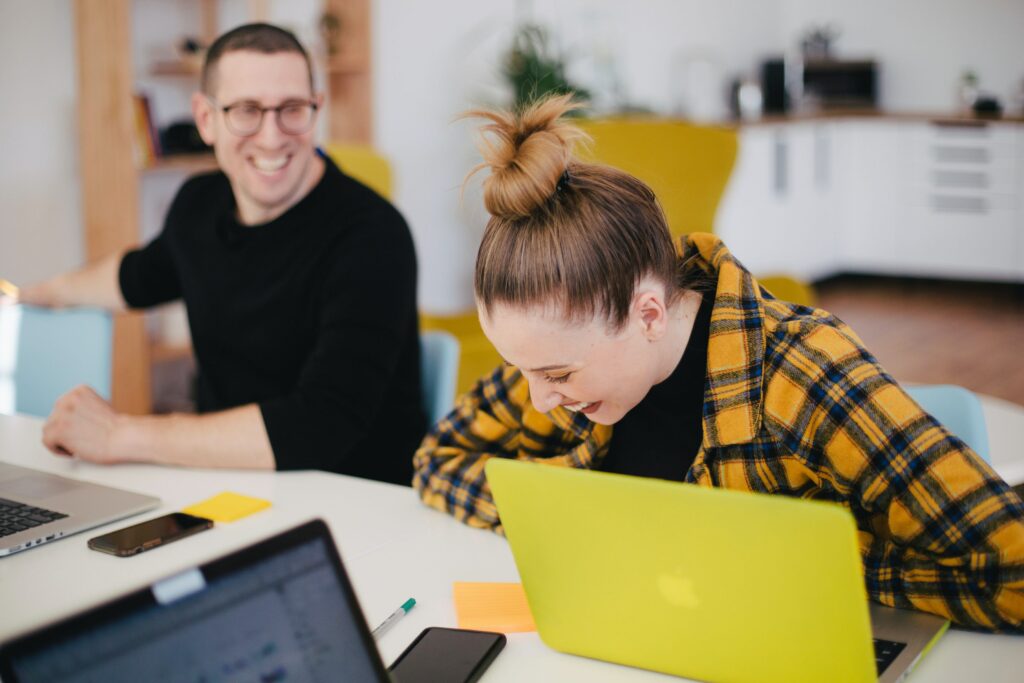 They'll be motivated to do more because they'll believe that what they do matters.
What's more, a recognition culture, especially in virtual teams, encourages friendly competition, inspiring workers to push their limits and improve productivity.
Appreciate employees after a challenging task or project
A "kudos" or "well done" will mean a lot after an employee finishes a particularly tedious and challenging task or project.
Many employers write off longer working days and extra effort as part of the job, which leads to employee dissatisfaction.
Showing them that you recognize their extra efforts and resilience will motivate your remote employees to do more of the same.
Recognize them in the moment
Sometimes, a simple sentence of praise will energize a worker to carry a job over the finish line.
And after they complete the task, you should praise them for going above and beyond.
Feedback is most effective when it's immediate, and praise may lose its effect if it comes too late.
Praising workers during and immediately after a task also makes them remember and repeat what they did to afford the recognition.
Private and public praise
Practice one-on-one and public praise.
A different type of motivation comes from acknowledging an employee's hard work in front of their colleagues.
This way, others respect them and are motivated to do more.
So, normalize starting meetings and project briefs with appreciation and recognition.
Host an awards ceremony
Host an online (or offline) award ceremony to recognize year-long performers and dogged workers.
Giving your remote employees personalized awards and prizes tells them their performance is now in the company's history books.
Bestow the right rewards
Sometimes, word of mouth isn't enough to recognize a worker's hard work.
You have to give them tangible gifts to show how much the organization appreciates their input.
There are different ways to recognize hard work and dedication, from added vacation time to promotions and occasionally sending employee gifts.
Prioritize Feedback
Even the most skillful managers have their work cut out when transitioning to remote work.
The environment and work dynamics are different, and they have to make sure the remote employees they manage are satisfied and productive.
However, your job as a virtual team leader will be easier if you involve your remote team.
Therefore, collecting feedback should be part of your process as it helps you understand what works for your employees.
Whenever you want to implement a policy or integrate a new tool, collect feedback and hear what they have to say.
Schedule regular one-on-one performance reviews and interviews
One-on-one performance reviews allow you to assess how your workers are adjusting to life in the online workplace.
It helps you identify areas of improvement and common work challenges.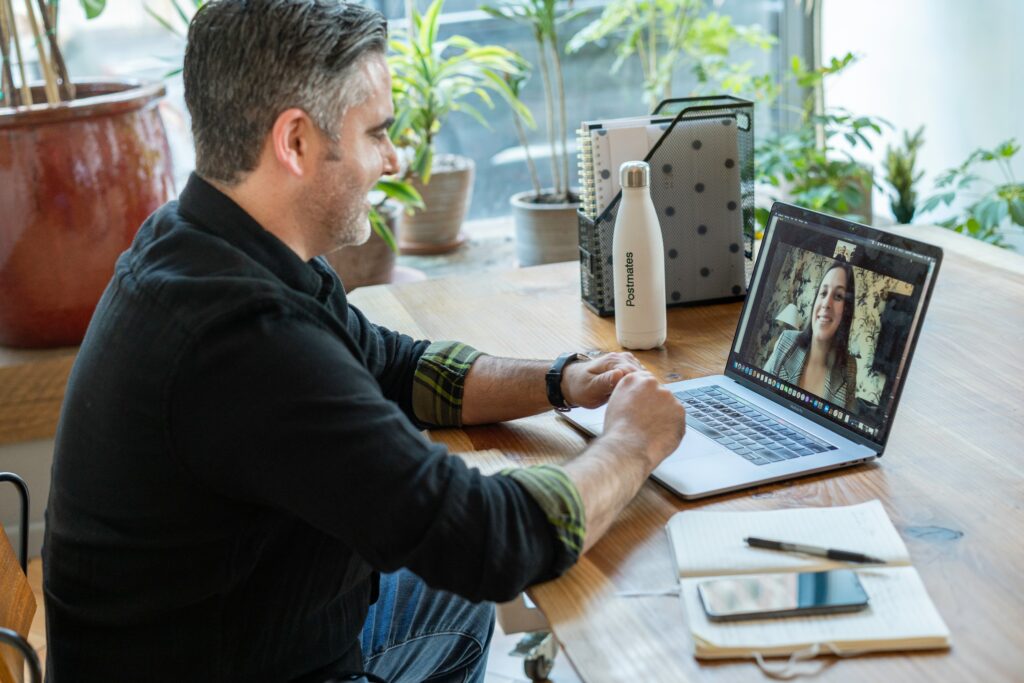 It's also an opportunity to find out which remote work tools and polices your employees are struggling with.
Furthermore, one-on-one meetings make your employees feel valued, encourage problem-solving mindsets, and facilitate effective private discussion.
Conduct Company-Wide Survey
You can send out anonymous surveys asking employees what they feel about specific aspects of their remote work situation.
Using anonymous surveys allows them to freely express themselves and provide honest answers.
Give employees autonomy
The remote work environment tempts managers and supervisors to check on employees every five minutes.
However, it's the one place you have to avoid micromanagement.
You must trust and allow your employees to work according to their process.
Constantly looking over their shoulders and forcing them to do things your way will suck the joy out of the job.
According to a University of Birmingham study, workplace autonomy positively affects employee job satisfaction, motivation, and well-being.
In addition, allowing employees to use their streamlined processes can boost productivity, reduce labor costs, increase loyalty, and improve remote workplace adjustment.
So,how do you implement autonomy in the remote workplace?
Use time-tracking tools
Using a time tracking spreadsheet or tool lets you know when your employees are actively working and helps you calculate billable hours.
This way, you don't have to constantly call them to ensure they're on the job.
Make sure they have all the tools they need
Your employees can only do great work if they have the proper tools.
By investing in the right solutions, you'll rest assured that they're capable of executing tasks.
You should also provide adequate remote training for using these tools, especially if they're advanced.
Entertain their ideas
It would help if you allowed employees to present their ideas for a project and run with them.
This way, they feel like it's theirs and will give their best shot.
To sum it up
Remote work is no longer the side effect of a pandemic. Hybrid work it's now the new normal.
So, if you manage a remote team you have to keep optimizing your efforts to maintain employee engagement and reap the benefits of telework.
Continue improving your communication practices, recognizing hard work, prioritizing feedback, and avoiding micromanagement.

Samuel Mbanaso enjoys exploring new tech horizons and his career as a digital content writer. He helps remote workers and managers reach their potential through his work with Traqq, an ethical employee monitoring app. Samuel is also a traveler and video game enthusiast.