When you compare the outdated image of "teleworking" to today's remote work, we have it pretty good.
Shoulder pads and dial-up internet have been replaced by fast wi-fi and a wealth of collaborative cloud apps, making remote work more accessible.
In fact, 97% of current remote workers would like to continue some form of remote work for the rest of their careers.
But there's a challenge many remote workers don't talk about: all the "work about work" we do to stay organized in the digital world.
Searching for the right message in Slack; bookmarking tabs so we can find them later; avoiding distracting notifications… the list goes on.
To fight the sense of digital overwhelm, here are 5 tips for setting up a workstation at home to increase productivity, all backed up by research.
Tidy up your working spot
Productivity starts with our physical environment.
Setting up a workstation at home that fits your needs is vital for your performance.
In a Harvard University experiment, students in a tidy workspace were able to focus almost twice as long on a difficult puzzle, compared to students working in a messy environment.
In the cluttered workspaces, the researchers believe students experienced a lack of self-regulation.
Subtly undermining the subjects' ability to feel in control, the mess depleted their mental resources, leading to a self-regulatory failure (i.e., giving up on the puzzle).
Beyond a clean desk, you can improve your productivity by adjusting these work form home workstation elements:
More natural light to reduce stress & improve focus
Office colors that may aid concentration (blue) or calm (green)
Houseplants boost productivity by as much as 15%
Your laptop, monitor & accessories should also be comfortable and functional for your work duties.
The /r/workspaces subreddit is a great source for desk setup ideas and inspiration (just don't go broke trying to keep up!)
Organize your tabs by project
It's satisfying to get your physical environment in order, but it's not the only garden that needs tending.
You spend just as much time inside your web browser and your cloud apps – a.k.a your online workspace.
Let's start with the browser.
When you open it up, do you see dozens of open tabs, all competing for your attention?
You've got too many tabs – a common problem for knowledge workers.
A crowded browser window can lead to stress, distraction, and asking yourself, "Wait… what was I supposed to be doing?"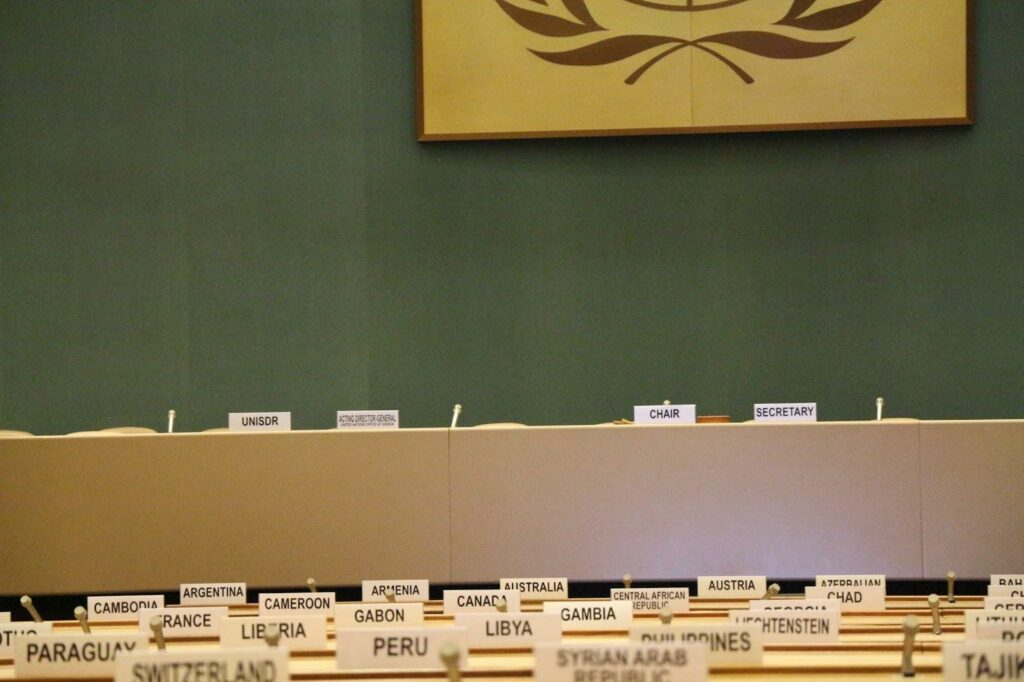 Research shows that we keep tabs open because we're afraid of losing information and by extension, opportunities. But what if you could save your tabs and easily come back to them?
That's where tab management tools come in. Workona can help you save and organize tabs based on their context.
Once you separate your tabs into workspaces, you can click on a workspace to see the tabs, links & files for the project.
Everything is autosaved, so it's easy to hit pause on a project and come back later.
If tabs aren't an issue, you might be interested in a save-it-for-later app like Pocket instead.
It helps you consolidate interesting (and therefore distracting) articles into one place, so you can stay focused during work hours.
Manage windows like a pro
Whether you have external monitors or just one laptop screen, thoughtfully setting up your windows can have a huge payoff.
When a coworker showed me Spectacle for Mac a few years ago, I was skeptical. Was it really worth learning a new tool and all of its keyboard shortcuts? The answer is yes.
(Unfortunately, Spectacle is no longer actively maintained, but you can try Rectangle for a similar experience on Mac – Windows users can check out PowerToys.)
With just a few keystrokes, I can instantly snap windows to preset sizes and placements on my screen, which sets me up for complicated projects that refer to multiple apps or tabs at the same time. For example:
Analyzing data
Drafting papers
Writing & testing code
Creating reports & presentations
If you have limited screen space – maybe you're traveling, or you're a hybrid worker without external monitors at both workstations – tools like Rectangle will feel like magic and save you time throughout the day.
Learn how to communicate asynchronously
Successful remote workers know that tools are just one part of the equation.
The other part is skills – specifically, the skill to communicate in an async environment.
Why asynchronous?
As this article about virtual team challenges points out, async tools like Slack and Discord have become the norm.
With these tools, delayed responses are the whole point.
Every member of a virtual team benefits from the ability to focus on their work without feeling pressure to instantly respond.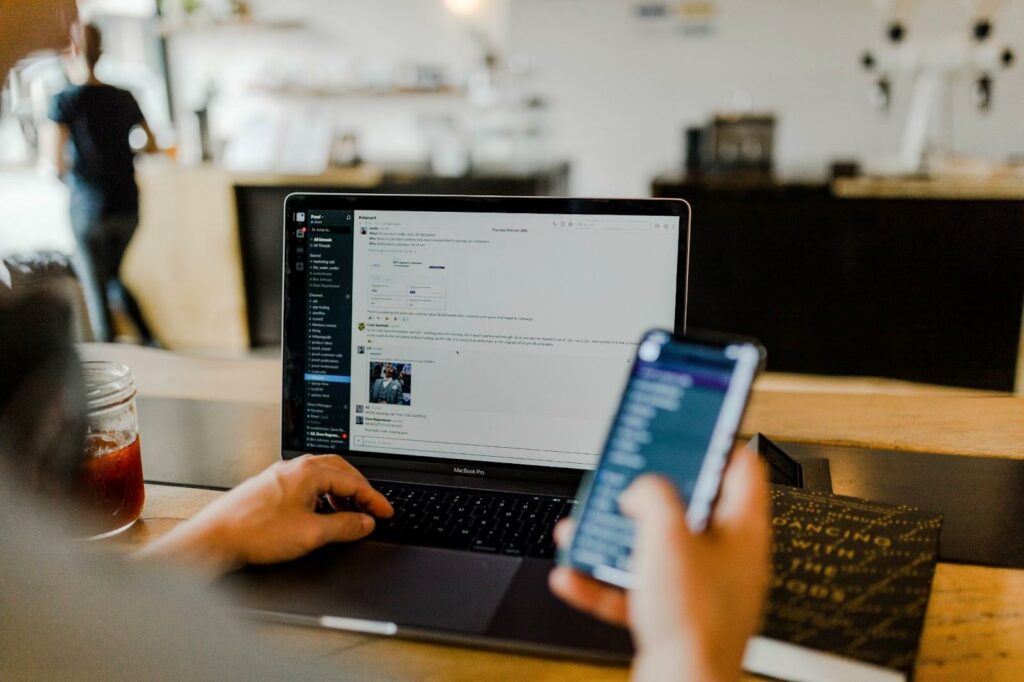 Good asynchronous communication can look like this:
Decide with your team ahead of time how you'll handle time-sensitive activities, e.g., handing off a support issue
Share your expected timeline for delivering work, so others don't have to constantly check in with you
Repeat your subject explicitly (minimize it/this/that), making it easy for team members to follow your train of thought
Establishing norms around async communication doesn't just prevent annoying notifications.
It also limits the number of decisions you make each day, which research indicates is tied to better self-control.
Hold remote-friendly meetings
Just like in-person teams, remote teams need face-to-face interaction to build camaraderie and talk about complex topics.
That's where virtual meetings can help.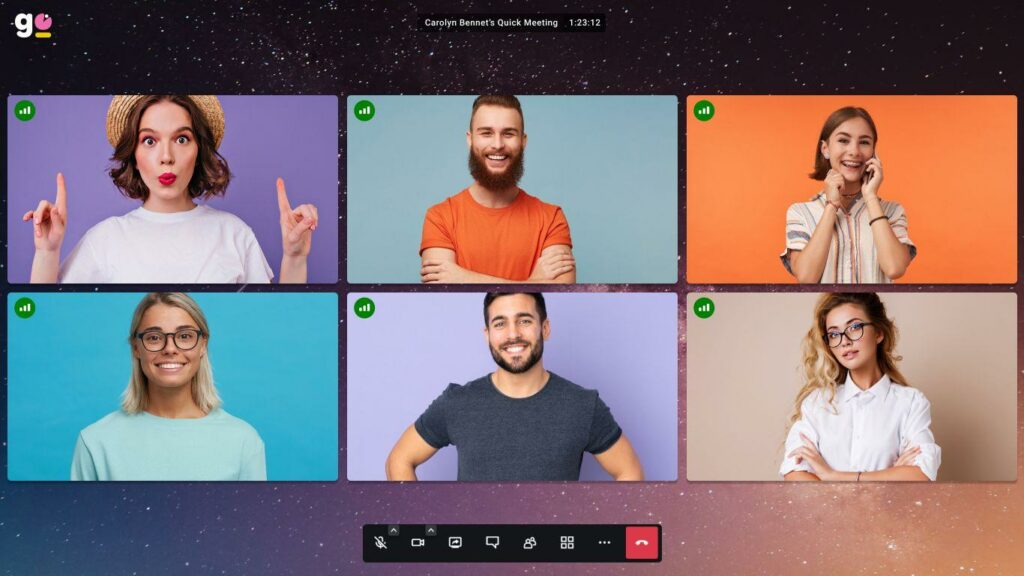 Ideally, your meeting tool is designed with remote teams in mind. Look for remote-friendly features like these offered by 3veta:
Calendar integration to easily schedule meetings across time zones and calendar systems (Apple, Google, Microsoft)
The option to meet via browser, so your meeting participants don't have to install anything or register ahead of time
Built-in cloud recordings to share with anyone who couldn't attend

The move to remote work was sudden for many of us.
But now that we're here, why not choose a video conferencing tool that was built with remote work in mind?
Polls, chat, adjustable audio options, and other thoughtful features will streamline your meetings and make remote work more enjoyable.
Setting up a workstation at home increases productivity and saves time
The scattered nature of modern work has forced all workers, not just remote and hybrid employees, to reconsider what their job actually is.
If we're spending 60% of our time on "work coordination", as Asana reports, something needs to change.
Setting up your work-from-home workstation is essential. With the right equipment and tools, you can not only improve your performance but you will also be more satisfied with your entire WFH experience.
We hope these tips will help you ditch the busy work and take back your workday!

Eliza Wright is Head of Content at Workona, an app that helps teams organize essential cloud docs in one place. At Lucidchart, her content marketing helped skyrocket user growth to the millions. Send her your partnership ideas on Twitter: @eliza1wright