Remote-first teams and companies are becoming more and more popular. In fact, most companies around the world are practicing some sort of remote or hybrid work style.
How do they do that?
By forming remote-first teams.
What does remote-first mean?
Remote first is a work organizational strategy where all of the company's operations, functions, and processes are organized and optimized to be remote. To be a remote-first company the assumption is that every person can work, every meeting can happen and every process is possible remotely.
A remote-first team is not necessarily fully remote. It could be a hybrid team, too. However, all onsite activities are set up to be less comfortable than those online.
What is a remote-first company?
A remote-first company is a company that employs a remote-first work strategy.
Here are some examples of how work happens in such companies.
Remote first meetings
Let's start with the obvious one – online video meetings.
In a remote-first culture, all meetings would be organized to be online video meetings. Even if most of the people are in the office at that point, the meeting would still take place in a virtual meeting room.
In an onsite first culture, all meetings would be organized live, while people who are not there would join online if needed.
In a remote-first team, everyone would be expected to join online and be on an equal footing. In an onsite first team, people who are at the office would have an advantage.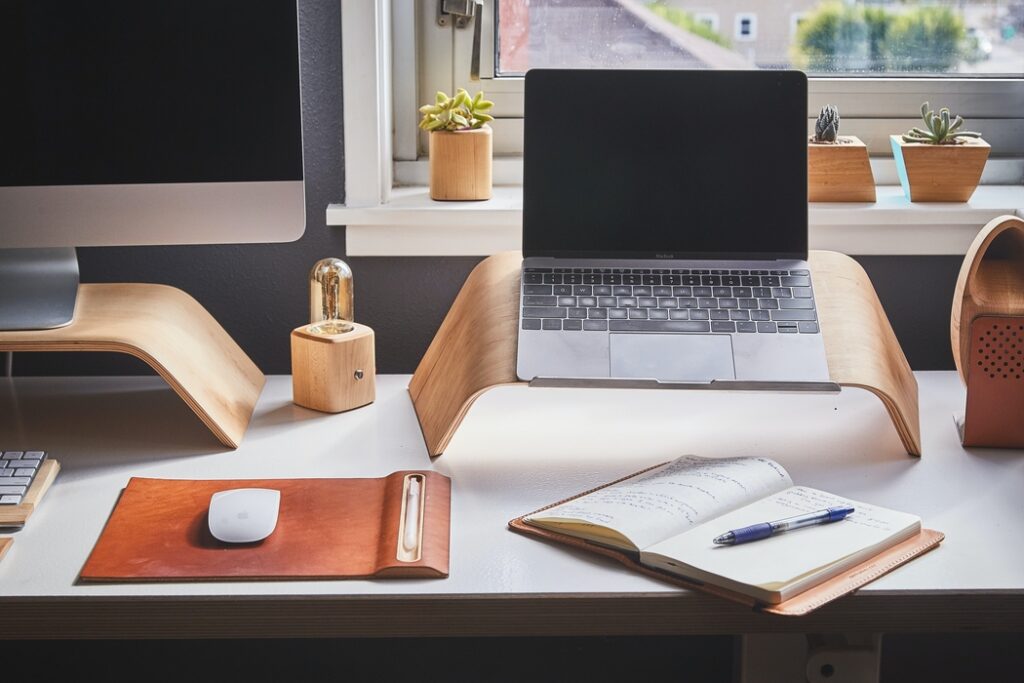 Remote-first communication and collaboration
Each team needs to do some sort of collaboration.
In a remote-first team, communication would be organized around some kind of chat (e.g. Slack, Discord). Discussing work would happen in the form of video calls with screen sharing, documents flying around, links, screenshots, and emails. Naturally, this communication would be more asynchronous rather than synchronous, meaning – people would be sending emails and documents without expecting an instant reply.
In an onsite first team, we could expect communication to be mainly in person. If you are in need of help, you turn to your colleague or superior. They would immediately come to your aid in order to unblock your work pipeline. Work is generally much more synchronous. Video calls are rarely a thing, while screen sharing has its real-life equivalent – literally looking at someone's screen. Apparently, when providing help, you can sit at their computer and show them how to do something.
💡 Pro tip
3veta is a web tool that makes your remote team communication and collaboration more productive and effective. It allows you to schedule and host video calls, have a full overview of your team's availability, manage their meetings, and much more, all in one place.
Remote first project management
In a remote first project, the use of project management software is paramount. Trello, Asana, Jira, Monday. Work needs to be well-documented somewhere. It is close to impossible to keep track of your team otherwise. Each team member would have some ownership over their own work and would be expected to be more independent than onsite employees.
In an onsite-first project, it is quite likely that the project manager would know the nits and bits of the project, while the team may not have full visibility. Think of a construction site. It is apparently an onsite first project. The head of the team would go around with a notebook (or a tablet), round-up employees, tick boxes, and inspect work. They would not ask employees to move their own Trello cards around aboard.
What does remote-only mean?
Remote-only work is remote first by definition. In fact, it is its most extreme case.
In a remote-only business there are:
No physical office to go to
No live work meetings
Heavy use of online tools
There are some businesses that are constructed (or have moved to be) remote only.
These were quite exotic back in the day. However, this practice became quite popular during the pandemic because of the frequent change in restrictions posed by the government and the regular shift between offline and online work. Moreover, the risk of their employees contracting COVID was unbearable for many employers.
Remote only was something that companies used to consider and employ only if their team was quite international and there wasn't any other option.
Remote-only practices even proved to be more efficient for some businesses in terms of productivity and time management. Right now, these companies are thriving and are rarely thinking about going back.
Remote first workspace
A remote-only business would not have a physical workspace at all.
Remote-first organizations may have a physical place where employees can go to work. However, they would not necessarily encourage employees to attend.
Since a remote-first company would have set up all its work to be fully remote. Therefore, going to the office may often be an inconvenience, rather than a perk.
But since numerous tools and platforms emerged, trying to help employers cope with the pressing situation, people got accustomed to this mode of working.
What does remote-friendly mean?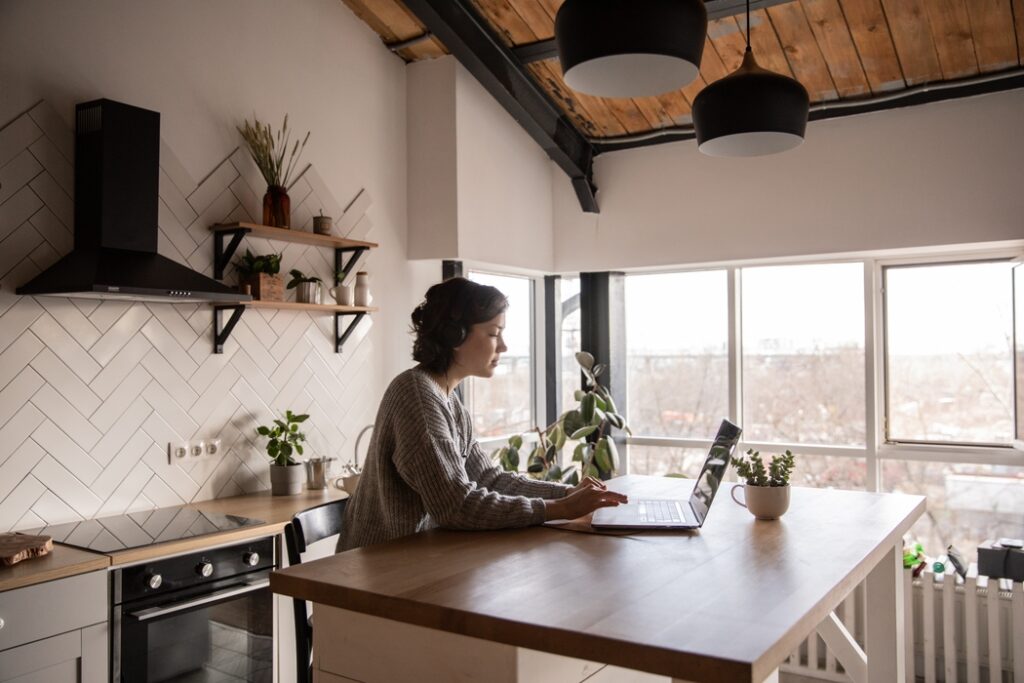 Remote-friendly means that employees can occasionally work from home in case of an emergency or if there is no other way, but visiting the corporate campus remains the default setting.
Many companies worldwide were allowing several days per month as work from home (or home office) to be more appealing to employees (especially mothers).
A remote-friendly company nowadays would be some form of hybrid work company that leans towards the fully onsite part of the spectrum.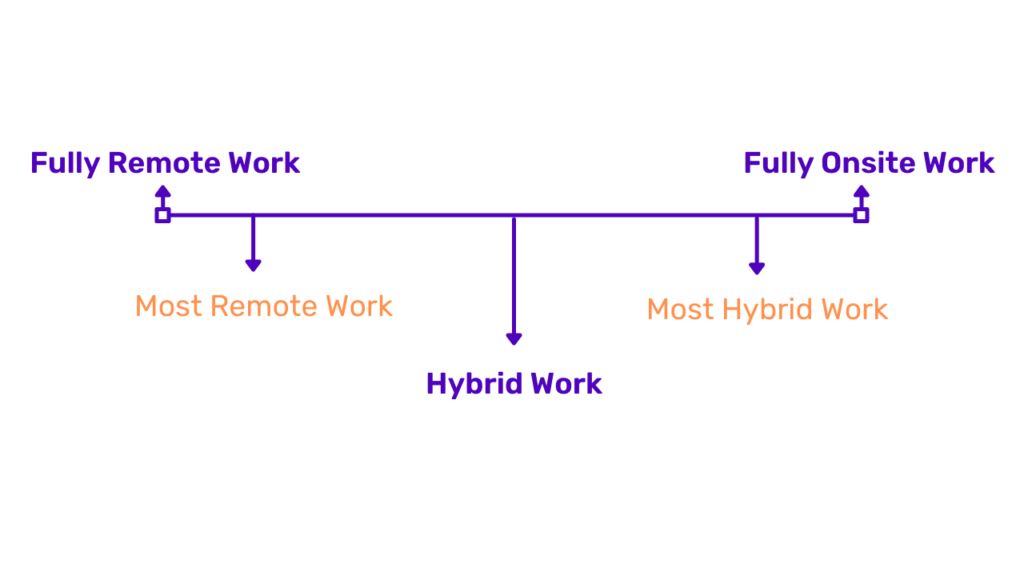 To be remote-friendly is usually a nice way to say that the company's daily operations are more likely to be in the office, rather than at home. It could be documented that workers have X days of work from home. Alternatively, the policy may be very strict and exceptions could be made only if the person is sick, on a work trip, or an international member of the team.
How to fit in a remote-first team?
Organizing and fitting into a remote-first team is all about software tools.
As a manager, you should be open to trying out as many tools as possible until you find the perfect fit for your team.
As an employee, you should be open to using whatever tools your company is already using. Feel free to suggest new ones, though!
Remote work tools to use
No matter the business, if you are doing remote-first work, you can think about several important types of tools:
Task tracking
Tools like Trello, ClickUp, Monday, Asana, and Jira are among the leading ones. Depending on your organization's size different tools will be useful for you. For smaller teams, you should go for Trello or ClickUp, while for larger teams Asana and Jira could be a better fit.

Communication
When it comes to communication, I'd always recommend Slack. However, different teams have different needs. Whatsapp and Viber can work for smaller teams, too. However, once you go past the 10 person mark, go for Slack, Discord, Microsoft Teams, or something of the sort.
Cloud storage
Storage was solved as an issue through onsite servers. But that's soo 2010.
Right now, your organization requires cloud storage. Consider Nextcloud if you want something free, or the usual suspects: Google Drive, Microsoft OneDrive, Dropbox if you are ready to pay.
Video meetings and calendar synchronization
When it comes to video Zoom, Google Meet, and Microsoft Teams are the first ones that come to mind. These are good video conferencing solutions.
But they have not been designed for remote first teams.
When creating a remote-first team you should be thinking about tools that have been designed for remote first work precisely.
One of the better solutions on the market right now is 3veta. 3veta is a solution that solves a number of problems for remote teams: video conferencing, calendar synchronization (2-way calendar sync for the whole team), booking meetings and events by sharing your availability, and much more.
Teams that work with 3veta have much better visibility on their work pipeline and collaborate extremely well.
Documentation
The main goal of all these tools is to help people collaborate and accomplish their daily duties from any place.
Still, every company needs a wiki. Popular ways to document everything in your company is through a note-taking collaborative app such as OneNote. Obviously, others exist but that's our top choice.
What are the advantages or challenges that you may encounter?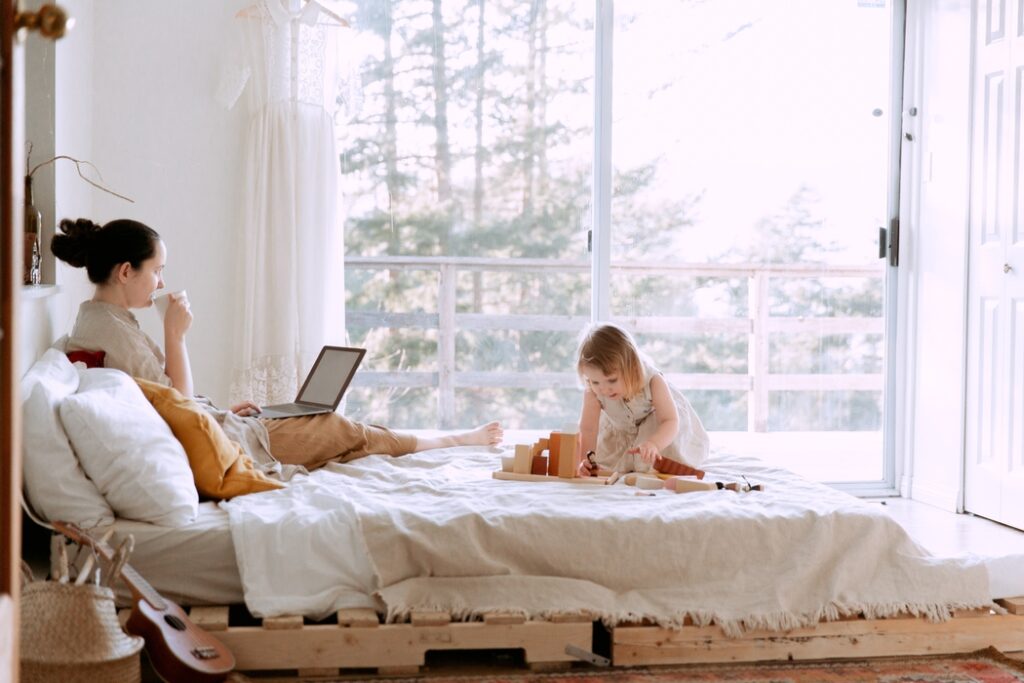 The first thing that comes to mind is how cost-friendly remote work is for both employees and employers.
The truth of the matter is that all your software subscriptions together would probably amount to less than your physical space rent.
And yes, being hybrid is expensive, because you bear the cost of both remote and onsite. However, going remote-only is definitely very cost appealing.
Furthermore, a remote-first strategy opens the door to professionals without any concern for their physical location. This could be of great advantage to the firm, having in mind how many talented people could be recruited no matter where they live.
Not to mention the levels of employee satisfaction, considering their job flexibility. Saving money from transportation costs, being at home, and working on your own terms are just a few of the many benefits remote-first employees enjoy.
Of course, we ought to mention some of the possible shortcomings that virtual teams face. Technology is messy; bad Internet connection, device malfunctions, and other tech issues could cause unexpected inconveniences. But humanity is starting to get the hang of these.
Time zones can also be a challenge, especially if the nature of work is rather dynamic and you can't rely on asynchronous communication.
Even so, we could say that the benefits overweigh the disadvantages and remote first companies will continue to emerge and flourish.
To sum it up
In the beginning, remote first teams were something we didn't want but desperately needed. Eventually, we realized how advantageous they could be and now both professionals and entrepreneurs enjoy the fruits of remote work.
The world of online businesses has advanced tremendously for the better and there's no coming back.
And employees know it. No one wants to be made to go to the office anymore.
Therefore, remote first is no longer a choice for employers. It is a necessity.
Virtual co-working is slowly growing in popularity due to the flexibility, low costs, and all other benefits that come with it.
If you want to learn more about remote-first work, feel free to join our free remote-first community.
Iliya Valchanov is co-founder of 3veta.com, an end-to-end solution for team communication and collaboration. He is also co-founder of 365 Data Science and a data science instructor on Udemy with more than 900,000 students.